The best light for kitchens can vary depending on the size and layout of the kitchen and the amount of natural light that the kitchen receives. In general, however, certain lights work best in kitchen environments.
When choosing light fixtures for a kitchen, it is important to consider the size of the kitchen and the amount of natural light it receives.
The 6 Best Kitchen Lights in 2022
Rating Summary
We get into the nitty-gritty below, but if you are keen to see our opinions summarised on a handy table, here you go! We've considered Energy efficiency, looks, and, of course, price.
Spotlights
Spotlights are great at providing directional light and can be used to highlight specific areas in a kitchen. Usable anywhere in the house, they are particularly popular in the kitchen. They are very energy-efficient when fitted with LED bulbs, making them a great choice for those looking to save on their energy bills. However, spotlights can be difficult to install, and changing bulbs can also be tricky. If you're looking for a simple recessed spotlight, check out the Diall Nickel Effect Non-adjustable Downlight from B&Q or the Asterion Satin Chome effect spotlight if you're looking for budget options for installing spotlights.
Our favourite ceiling spotlight is the Starlight ceiling spotlight. The Starlight is suitable for use either on its own, for task or accent lighting, or as part of a collection of lights to provide general lighting. This product features a replaceable internal reflector so you can choose between a white or gold reflector – the gold will provide a warm glow compared to the white.
You can install a 50 Watt equivalent GU10 light bulb for energy usage of 3-9W per bulb, which scores it a 5/5 for energy efficiency. The Starlight looks great, with a clean cylindrical body, though its presence won't suit everybody – 4/5. Finally, at under £45, the Starlight is an affordable piece of kit, even if you decide to add several of them to a room. We rate it a 4.5/5 on cost.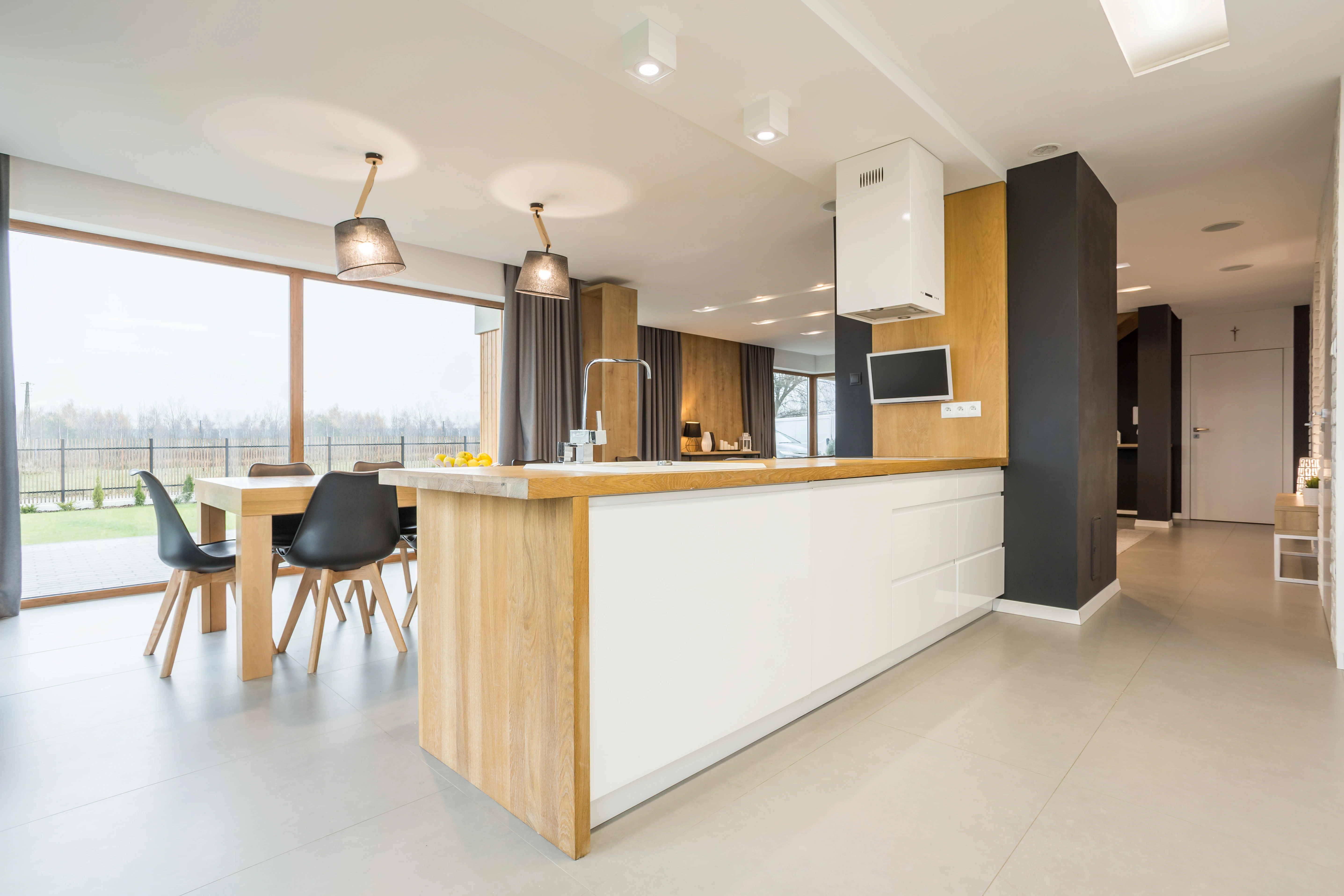 Pendants
Pendants are the traditional light fixture you'll have seen through most houses, but they have been less common in the past. They are a single light suspended from the ceiling by a cord or chain. Pendants can be used to provide task lighting, ambient lighting, or accent lighting, making them a versatile choice for any kitchen. They are relatively easy to install and offer a wide range of designs to modern choose from, meaning you can find the perfect pendant for your kitchen. Be sure to check out the Stylish pendant light Embla or the Forestier Anemos L hanging light as examples of what is possible.
If you opt for a standard pendant, you'll most likely install an LED bulb, an energy-efficient option for lighting up your kitchen. However, some pendants, like the Tenso LED pendant lamp with dimmer, opt to meld other technologies, such as an LED strip in this case.
While there is a great deal of choice in the market for pendant lights, our favourite right now has to be the Tenso LED pendant lamp with dimmer. Unlike most pendant lights, The Tenso is equipped with an LED strip. This gives the Tenso an A+ energy rating. It is also very bright, and the LEDs are long-lasting. For that reason, we're giving it 5/5 for efficiency. It looks fabulous, in a very modern manner, and at just £120, it scored well on both looks and price, 4.5/5 for each.
Chandeliers
Chandeliers provide a luxurious feel to any room and can be used to create an elegant ambience in the kitchen. Truthfully, they are a variant on the pendant light, but due to their increased size, the number of lights, and overall weight, they are often considered separate. They are often used as accent lighting and, as such, are often fitted with dimmer switches so that they can be adjusted to create the perfect lighting for any occasion. Chandeliers can be tricky to install, primarily due to their additional weight, so it is best to get a professional to do it for you. Once installed, they are relatively easy to maintain and offer a wide range of designs. Be sure to look at the 8-light chandelier Caleb in a country house style or the Sala Six Bulb Chandelier if you're seeking inspiration.
For us, the best chandelier on the market right now is the Intreccio 8-bulb chandelier. Of course, what works in one home will vary when compared to another for something so style specific. But with its ribbons of gold interweaving through the otherwise snow-white metal framework, it's a sight to behold and would fit into any homes that have used white or creams as their central colour scheme. 5/5 for looks. As a large chandelier, it is much more expensive than many other light types, but it is still priced very favourably compared to other chandeliers. You should consider this if you've decided to go with a chandelier. 3/5 on price. As for energy, while each bulb is 40W since you'll use them 8 at a time, we've got to knock a couple of points off.
LED Strips
LED strips are a relatively new type of lighting that has become increasingly popular in recent years. They are long, thin strips of LEDs that can be used to provide task lighting, ambient lighting, or accent lighting. One of their greatest strengths is that you can remotely adjust the brightness and colour of the strip, letting you change up the mood of a room at the touch of a button. They are very easy to install and offer a wide range of designs to choose from. Be sure to check out the Philips Hue Lightstrip Plus.
However, as cool as the Hue is, we know many people want to experiment and play with LED strips before committing to large investments. You can't do much better than the 500cm RGB LED strip with remote control, with app or voice command (with Google Home or Amazon Echo). 5m should be long enough for most owners to light the underside of their kitchen cabinets.,
In terms of looks, it's a basic RGB light strip, so it's functional rather than attractive, but that's true for pretty much any light strip. It's not about the look of the strip but how you use the light to enhance your room. We'll give it a 2/5 for looks, but your use of it is sure to be 5/5! At 5m long, the price is great (4/5), and its energy efficiency is also good, though it starts to add up if you use long or multiple strips.
Wall Lights
Wall lights (or wall sconces) are a great way to add ambient lighting to a room and can be used to highlight specific areas in a kitchen. They are very easy to install and offer a wide range of designs to choose from. Generally, they won't be sufficient to light a room evenly by themselves, but combined with other types of light, they can be very effective for placing either side of a door.
As with pendant lights, there is a huge supply of available options, but for us, the best results in the kitchen would come from adjustable lights, like the Chrome-plated wall light or the Stylish wall light Rider.
Our favourite in this category is the Rust brown wall light Frieda, which has an industrial yet vintage flair. It is a bit more expensive than some of the other lights on this list, but its quality and style are undeniable. 4/5 for looks and 3.5/5 for price. With just one E14 bulb, energy consumption is a strong contender for winning the energy efficiency section until you consider that this light will only form part of an overall lighting solution. Given their mounting positions, even a pair of these can only go so far – 2/5.
Track Lighting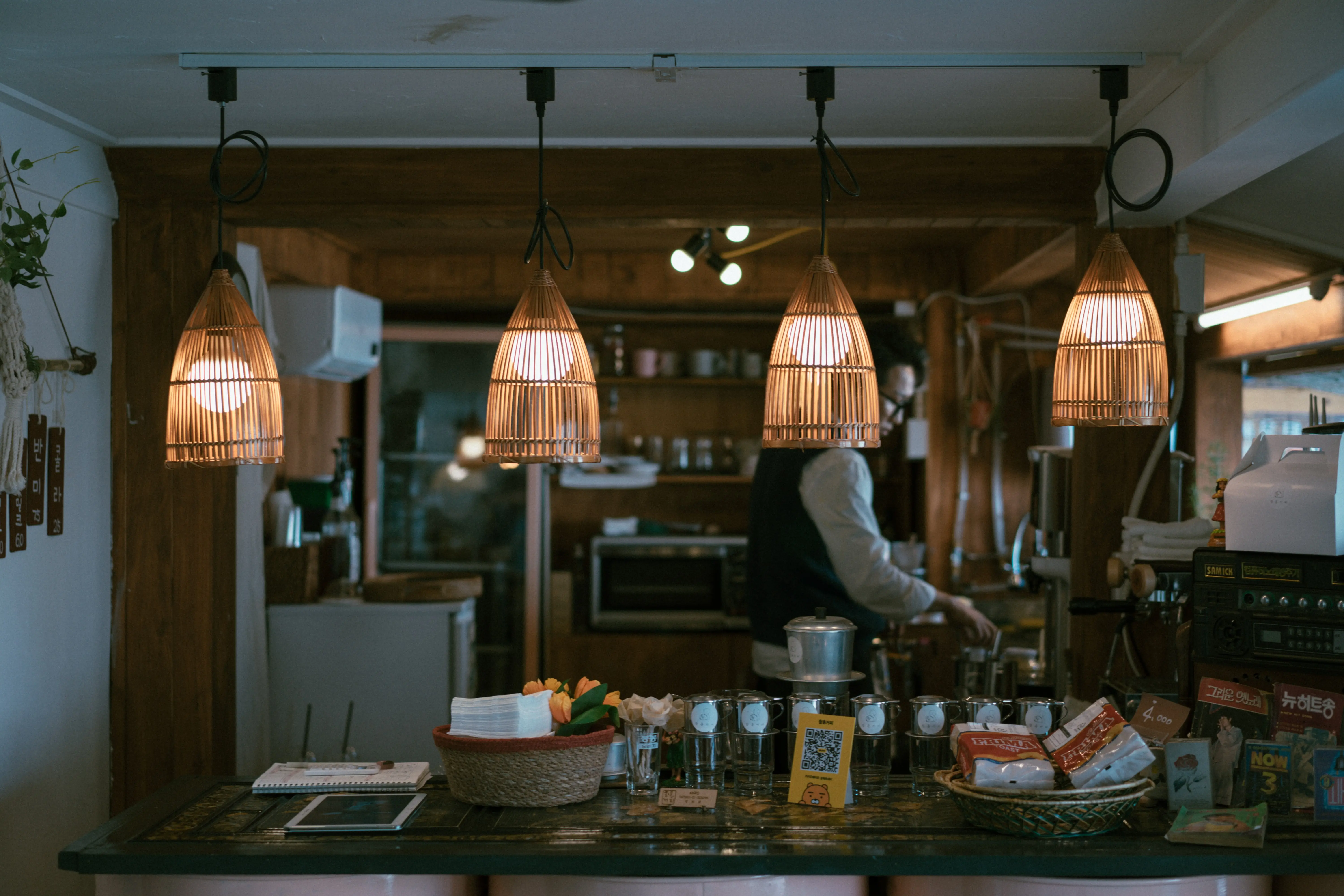 Track lighting is surprisingly simple to install and offers a lot of versatility regarding how you light your kitchen. As the name suggests, track lighting involves a system of tracks mounted to the ceiling, with lights that can be moved and positioned along the track. This gives you a lot of flexibility regarding where you place your lights and how you aim them.
There are a few things to keep in mind when choosing track lighting. Firstly, make sure you choose a system compatible with the type of light bulbs you want to use. Secondly, pay attention to the length of the track – you will need enough track to cover the area you want to light, plus some extra for positioning the lights.
When you buy a track light, you are buying into a system. Everything must be compatible and from the same manufacturer, from the rails, fittings, and light heads. Sticking with one system is important because it ensures that everything works together seamlessly and makes replacements easy, should you need them.
The best track lighting system we've found is the Paulmann URail system. The tracks are slimmer than most and have options in both chrome and white. There are many different light head types, such as this, this, and this, plus many more. You can add a Zigbee module to make the system operable by smart home systems.
There is a lot to like about track lighting. It looks good, gives great and versatile light coverage, and can be changed from time to time by swapping the heads. Its only real downside is the cost to set it up. Looks – 5/5, Energy efficiency – 4/5 thanks to energy efficient bulbs, and price – 3/5.
Fluorescent strips
Many older houses have older T12 or T8 light fittings in them. The T12 bulb is no longer available on the market, and the T8 is becoming increasingly difficult to find as households change to more on-trend lighting fixtures. These days, the new standard is LED, but some great fluorescent options are still available.
Fluorescent light comes in two basic types, linear (strip) and circular (tube). Both have their pros and cons. Linear (strip) fluorescent has a higher output per than the circular (tube) kind but is also more expensive.
We don't offer any fittings for these bulb types, but if you're looking for a place to find bulbs, we've got you covered here; head over to our fluorescent bulb section.
How we selected and reviewed the products
With over 1,000,000 products on our website, we selected the light fittings that caught our eye in either a practical or attractive manner. In our pendant category alone, we have almost 3500 products, so if the products we've picked out don't suit your kitchen plans, you can be sure that we can show you something that will suit your needs.
What type of light is best in a small kitchen?
In terms of small kitchen lighting ideas, it is often best to use bright, overhead light fixtures in small kitchens to make the kitchen feel larger. If the small kitchen does not have a lot of natural light, it is also important to consider the effect shadows will have when working in the kitchen. You can use task lighting to minimize shadows in the kitchen, helping you to ensure that you can work safely with sharp tools when preparing food. Traditionally this has been achieved with fluorescent T12 and T8 light fixtures, which provide ample light to work with, albeit in rather unpleasant green-tinge. The best kitchen lighting for small kitchen areas currently tends toward recessed spotlights, thanks to their discreet design. We suggest that for low kitchen ceiling lighting ideas, you should avoid pendants and chandeliers and instead stick to recessed lighting or track lighting with small heads.
What are the best galley kitchen lighting ideas?
Lighting for galley kitchen areas should be designed to provide even light throughout the kitchen without creating shadows that make it difficult to work. In a galley kitchen, task lighting is particularly important, as countertops tend to be overshadowed by cupboards and have limited natural light. Recessed spotlights or track lighting are often the most practical options for galley kitchen lighting.
What type of light is best in a large kitchen?
Larger kitchens often have plenty of natural light, thanks to multiple windows. In these cases, it is best to take advantage of the natural light by using light fixtures that complement the sunlight. Ironically, they also have the most to offer in terms of wall and ceiling space, allowing you to experiment with a wider range of lighting solutions. Chandeliers, for example, look stunning in large kitchens with high ceilings.
Conclusion
When choosing the best lighting for your kitchen, there is a lot to consider. However, we hope this article has given you some ideas about the different types of light fixtures available and how you can use them to create the perfect lighting solution for your needs. If you're still unsure what kind of light fixture is best for your kitchen, our team of experts would be more than happy to help; contact us, and we'll be happy to offer our advice.
FAQs
What kind of lighting is best for a kitchen?
The answer to that lies entirely in your tastes. There are more than 7 types of light fitting and thousands of products within each type. The best way to find what you're looking for is to browse our website or contact us if you need help finding the perfect light fixture for your kitchen.
What is the best light for a kitchen ceiling?
The best light for a kitchen ceiling provides an even, bright light throughout the kitchen. You can achieve this with various light fixtures, including chandeliers, recessed spotlights, and track lighting.
Is soft white or daylight better for kitchen?
Soft (warm) light tends to be best used for areas of relaxation. For kitchen work, you want the most neutral daylight-balanced light you can obtain. Daylight balance bulbs (around 3500 Kelvin) will help you to see colours accurately as you're working and help with safety when handling sharp implements.
How bright should a kitchen light be?
You will want your light to be bright enough to allow you to work safely in the kitchen but not so bright that it is uncomfortable to work. We would suggest a minimum of 300 lumens for task lighting in the kitchen. The best lighting for dark kitchen spaces is to raise the ambient as much as possible and then use task lighting under the upper cabinets to illuminate the countertops. LED light strips are particularly good at this.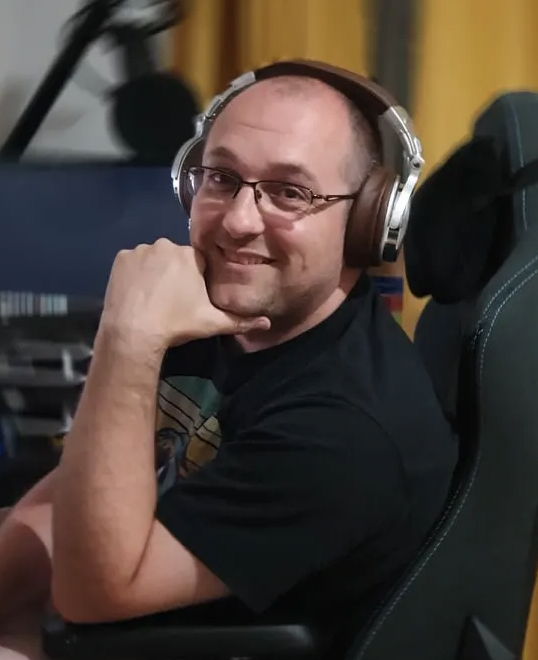 Matt is a professional copywriter and researcher over at https://sucklessatcontent.com/. When he can be prised away from his PC, his wife enjoys setting him DIY tasks around the house.