There are so many different types of lights available on the market. Pendant lights are just one of them. They're relatively easy to add or swap out, but ideally, you need to know how to install a pendant light before attempting it.
So if this is your first attempt, then we've written the most straightforward but comprehensive guide.
What Are Pendant Lights?
Let's first make sure we're talking about the right kind of lighting.
Pendant lights are probably the most common type of room lighting, built as standard in most houses, they're not complex, so they're relatively easy to add or swap out.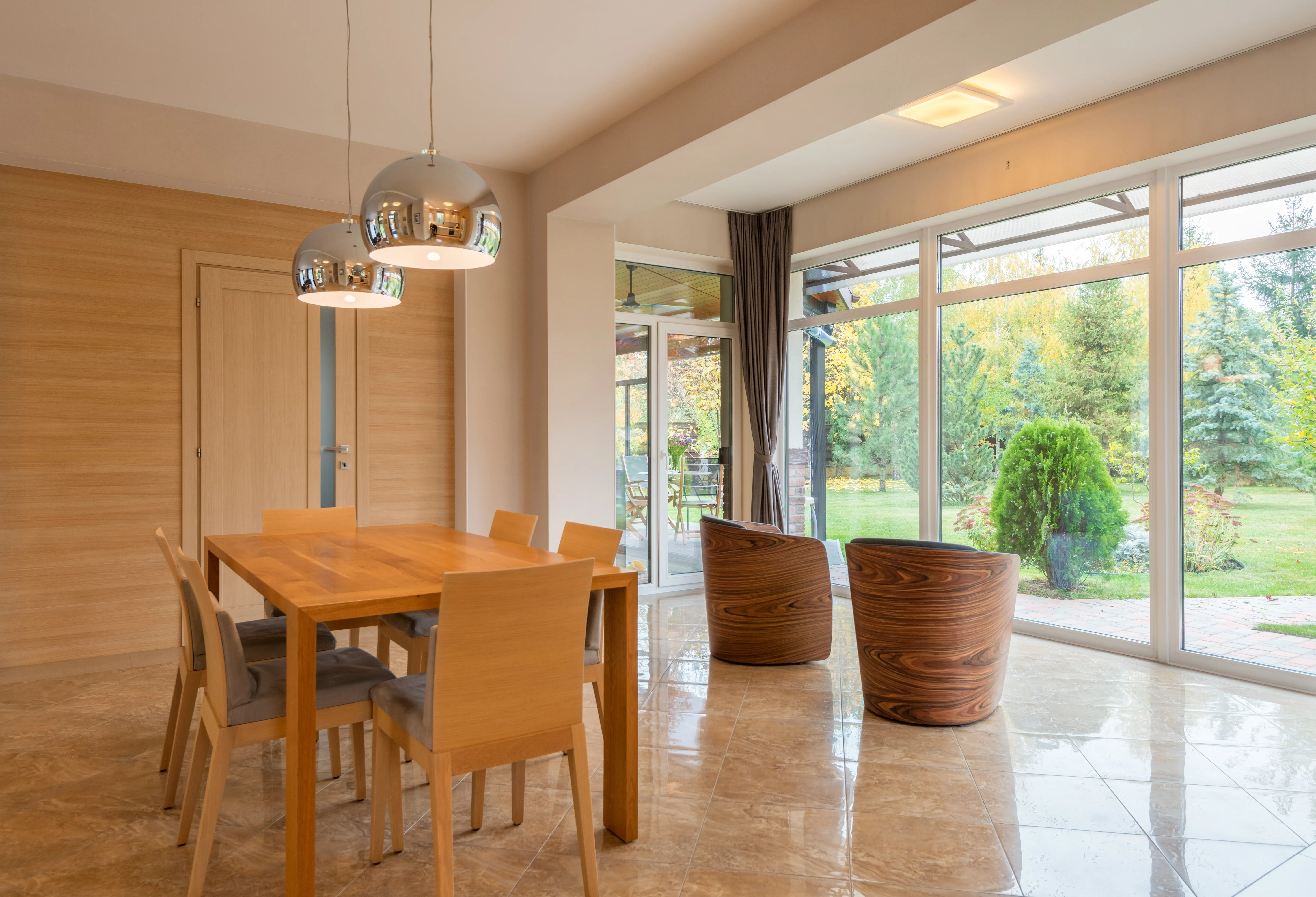 There are different types of pendant lights, but the most common is the hanging light. It's designed to be suspended from the ceiling by a wire or chain and has a shade that hangs down, made in various designs and materials, such as glass, metal framed with fabric and others.
Pendant lights can be used as your main source of light in a room or as accent lighting. They can be hung in a line over a countertop as task lighting, or a cluster over a dining room table. But at minimum, you're likely to find one situated around the centre of the ceiling area.
Safety First When Installing Pendant Lights
When discussing how to install a pendant light, it would be remiss of us not to urge safety when installing any kind of lighting in your home.
The first thing to ensure is that you've turned off the power to your circuit breaker. You can identify which breaker controls the power to your light by flipping all the breakers off until you find the one that cuts power to the light in question.
Needless to say, If you don't feel confident or comfortable installing the light yourself, please consult with a professional electrician.
With the power now shut off, you can start to work on how to install your pendant light.
There are two reasons why you are looking at how to install a pendant light. Either to replace an existing one or to install a new one completely. Simply changing the pendant light has fewer steps, so we're going to go through both.
Tools Required for Pendant Light Installation
Most pendant lights come with all the necessary hardware for installation, but it's always best to check you have what you need before you start.
You'll need a few tools, for a basic set to cover most tasks, these include:
How to Install a Pendant Light
With the safety aspect in mind and having the right equipment, let's get started. Here's a step-by-step guide on how to install pendant lights:
NOTE: If you're swapping out an existing pendant light, then you can skip to step 5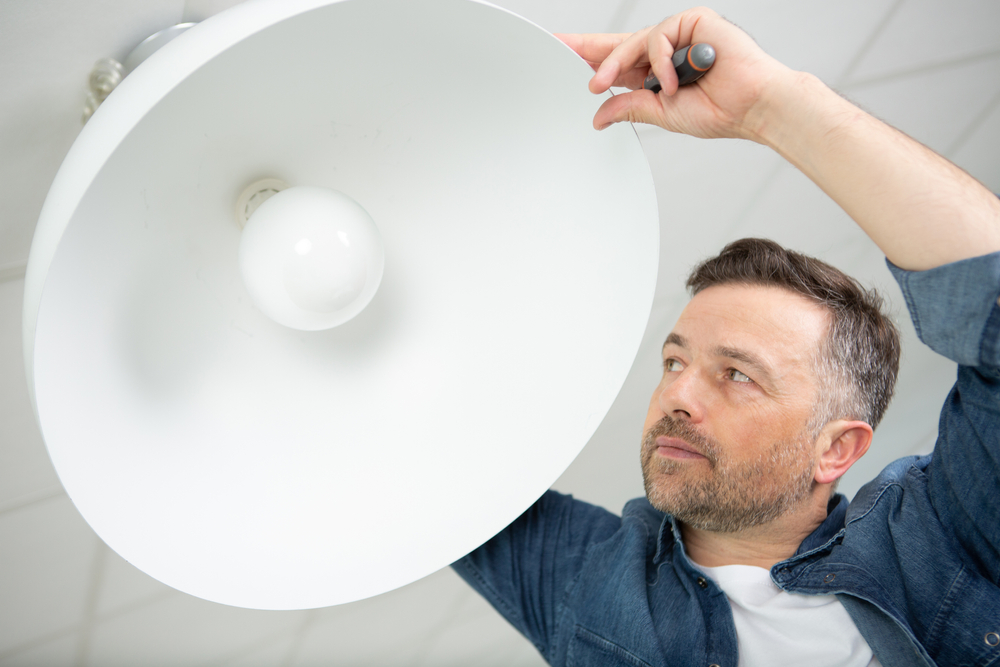 Start by finding the centre of the room and mark it on the ceiling. This will usually be where you install the pendant light.
Use a voltage tester to check that the wires in the ceiling are safe to work with.
Once you've confirmed it's safe to proceed, use a ladder (or step stool) to reach the ceiling.
Locate the wires that will power the pendant light. You may need to use a tool like a coathanger to help locate them.

If you're swapping out an existing pendant light, then you can unscrew, remove the existing one, and begin with the following step.


Where required, strip the end of the wire using a wire stripper. This will expose the bare wire, which you'll need to connect to the pendant light.
Take the pendant light and connect each bare wire to the corresponding terminal. Make sure the connection is tight so that there is no risk of electrical shock.

NOTE: Manufacturers usually add a symbol to any junction box to help when installing pendant lights. To wire the pendant light, connect the brown (live) core to the terminal marked 'L' or 'Line'. Connect the blue (neutral) core to the terminal marked 'N' or 'Neutral'. Finally, connect the yellow/green (earth) core to the terminal.

In older wired properties, wiring colours used to be green/yellow (or bare wire) for Earth. Red to denote a live wire and black (or blue) for the neutral wire.


Once the pendant light is connected, as a double check, gently pull on the cord to make sure it's secure. If it feels loose, tighten the connection. Ensure all connector units are secure and that no bare wires are visible.
Hang the pendant light from the ceiling using the provided hardware. Make sure the pendant light is securely in place before turning on the power. If replacing an existing pendant light, try to use existing fixing holes where possible.
Once the power is turned on, test the pendant light by turning the mains power back on and flipping the switch. If it doesn't turn on, turn off the mains power again, then check the connection and make sure the power is properly turned on.
If the pendant light still won't activate, then go back to an appropriate step and work through them again.
How to Replace a Pendant Light – Pro Hints and Tips
If you do not see an earth wire in your ceiling connections, then do not install a metallic pendant light fitting such as brass or silver. This will potentially pass a live current into the entire light fitting.
In case you need to refer back to the previous installation, take a picture of any current installation for later reference.
For installing a new pendant light, ensure you use a multi-detector to locate a suitable joist in the ceiling to attach it to.
You will need a secure surface to which you can screw or nail the pendant light bracket.
Ensure all power is turned off at your consumer unit before commencing work. Use a tester to double-check that it is safe to work on the wiring.
Where you need to add or refresh pendant light mounting holes, use an appropriate drill bit for the downlight you are installing. You do not want multiple unsightly or loose holes in the ceiling.
If you're confident the process has been accomplished correctly, try swapping out the bulb to see if it has blown during the procedure.
If in any doubt, seek professional assistance from a qualified electrician.
How to Install Multiple Pendant Lights
Pendant lights can brighten any area as a standard default light setup. But what if you need more light in your open lounge area, or are creating design-inspired lighting spaces for your kitchen? How do you go about installing more than one?
Here are a few tips on how to install multiple pendant lights:
Use a light meter to determine how much light is needed in the space. This will help you determine how many pendant lights to use and where to place them.
When installing multiple pendant lights, look to style the space by staggering the heights so that the light is evenly distributed.
Ensure you locate each pendant light within a ceiling joist.
Use different types of bulbs to add variety and interest to the space. You can also use different coloured cords or chains to further customize your pendant lights.
Pendant lights can be added by creating Y connectors to the main cables in the ceiling. But check the gauge of wires can handle the extra draw of power, and that the fuse connectors are sufficient to handle the additional load on the fuse box.
With these tips in mind, installing multiple pendant lights is a breeze!
FAQ
Can You Install a Pendant Light Yourself?
The quick answer is, yes. Following a few simple safety guidelines, a few basic tools, and a broad understanding of electrical wiring means you should be able to complete the task in under an hour.  But as with any electrical work in your home, if you are unsure, consult a professional electrician.
Check the list of tools highlighted above to make sure you can complete the task. Follow the steps as laid out above and always follow safety guidelines.
How Do You Attach Pendant Lights to a Ceiling?
In general, adding a pendant light to the ceiling is a fairly simple process. In most properties, there is often a standard single ceiling light fixing point available, usually with an existing light fitting (often called a rose) already in place.
For safety and stability, the pendant fitting, also known as the "rose", must be fitted with at least two appropriate screws into the main joist above the ceiling's plasterboard. Screws must also be suitable for the weight of the pendant light you plan to add.
Securing to the plasterboard alone, while possible, is not recommended as the plasterboard is not designed to be weight bearing.
Locate a suitable joist from above the ceiling where possible, or use an appropriate meter to locate the joist to avoid potentially drilling numerous explorative holes. Then, position the pendant holder so that the screws align with the joint and are securely fixed in place.
Most often, there is a bracket which is initially fixed, and then, the ceiling rose is placed over or screwed to the bracket.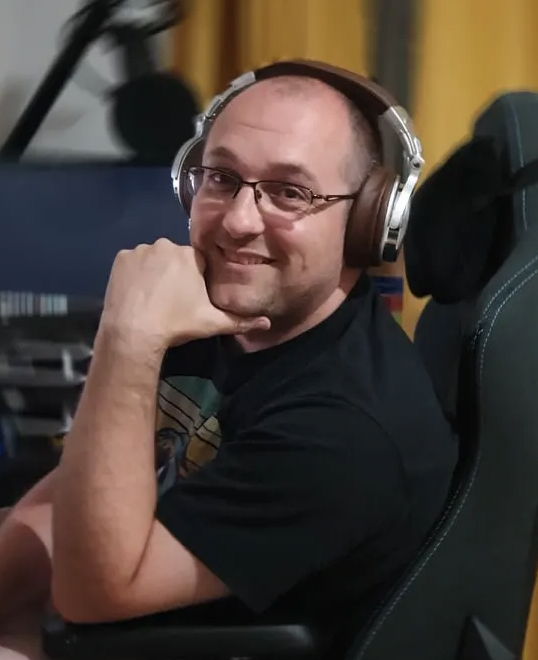 Matt is a professional copywriter and researcher over at https://sucklessatcontent.com/. When he can be prised away from his PC, his wife enjoys setting him DIY tasks around the house.