Every room would be dark if there were no ceiling lights. It's something we never think about, as they're essential to our homes, and our lives.
But design is a true representation of ourselves, and that includes the ceiling lights! Whether it's LED ceiling lights, track lights, chandeliers, we've got you covered for when it's time to choose the perfect lighting for the rooms that need a makeover!
We asked Rowan McGregor, of Lights.co.uk, two questions about what he thinks is best regarding what ceiling lights you should buy when you're shopping around! Enjoy!
As of now, what are the best lights that money can buy?
"These days, we advise our customers to mainly focus on modern LED lights".
"On top of having a long service life and low-energy consumption, the functionality of these lights offer many more advantages and flexibility: different light colours, dimmability, integrated motion detectors, daylight sensors, and much more".
"Similarly, many manufacturers already have interesting smart lights and lamps in their range which are compatible with systems such as Alexa, Siri, or Google, and can be further expanded with other components (including roller shutter controls, heating thermostats, etc)."
"Overall, it is important that everyone finds the most suitable light for their individual needs. Our motto "light is life" holds true here – in our opinion, the right light is both an important component for personal well-being, while also being important for comfortable working conditions (especially in times of increasing home offices). We are happy to help our customers find the right product for every situation".
What lights are best to avoid?
"Not every light is suitable for every situation. This applies especially to outdoor lights or in rooms with high humidity (laundry rooms, bathrooms), there are many things to consider in order to enjoy the luminaire for a long time".
"Does the luminaire have the right protection class to ensure safe operation and prevent water and other foreign bodies from entering?"
"Does the outer material meet the requirements of the installation location (e.g., increased UV radiation, special material properties for installation in coastal regions, etc.)?"
"Above all, in professional working environments, the wrong choice of light can have a considerable impact on your ability to perform and concentrate – of course, this also applies, to the desk light on our children's desks".
And there you have it! You know what the best recommendation is, and what to consider, when choosing your ceiling lights.
To help, we've collected 7 different types of ceiling lights to consider. There's plenty out there, but we went for the functional approach, with a bit of flash. Let's see what you think!
Recessed Ceiling Lights
These lights are among the most modern innovations in recent memory. Minimalist in style, they're designed to not take up much space within a room. Great for if you have a low ceiling.
You do need 6" of space above the ceiling to install one, so it might not be the best option for you if the space between the next floor isn't abundant. But if you can fit them into places like a hallway or a bathroom, they can really bring out a modern feel to the area.
Evidently stylish, this option is great for kitchen islands, or kitchens in general. Due to the number of lights on the track, you can be assured that if you need one area lit up well, these ceiling lights will do the trick.
If you buy the right kind, you can adjust each individual light to cover different areas that are within range, which makes them versatile in different locations on the ceiling.
There are 4 different kinds. Standard, fixed, swing arm, and monorail. Make sure you know which one to go with before you make a purchase!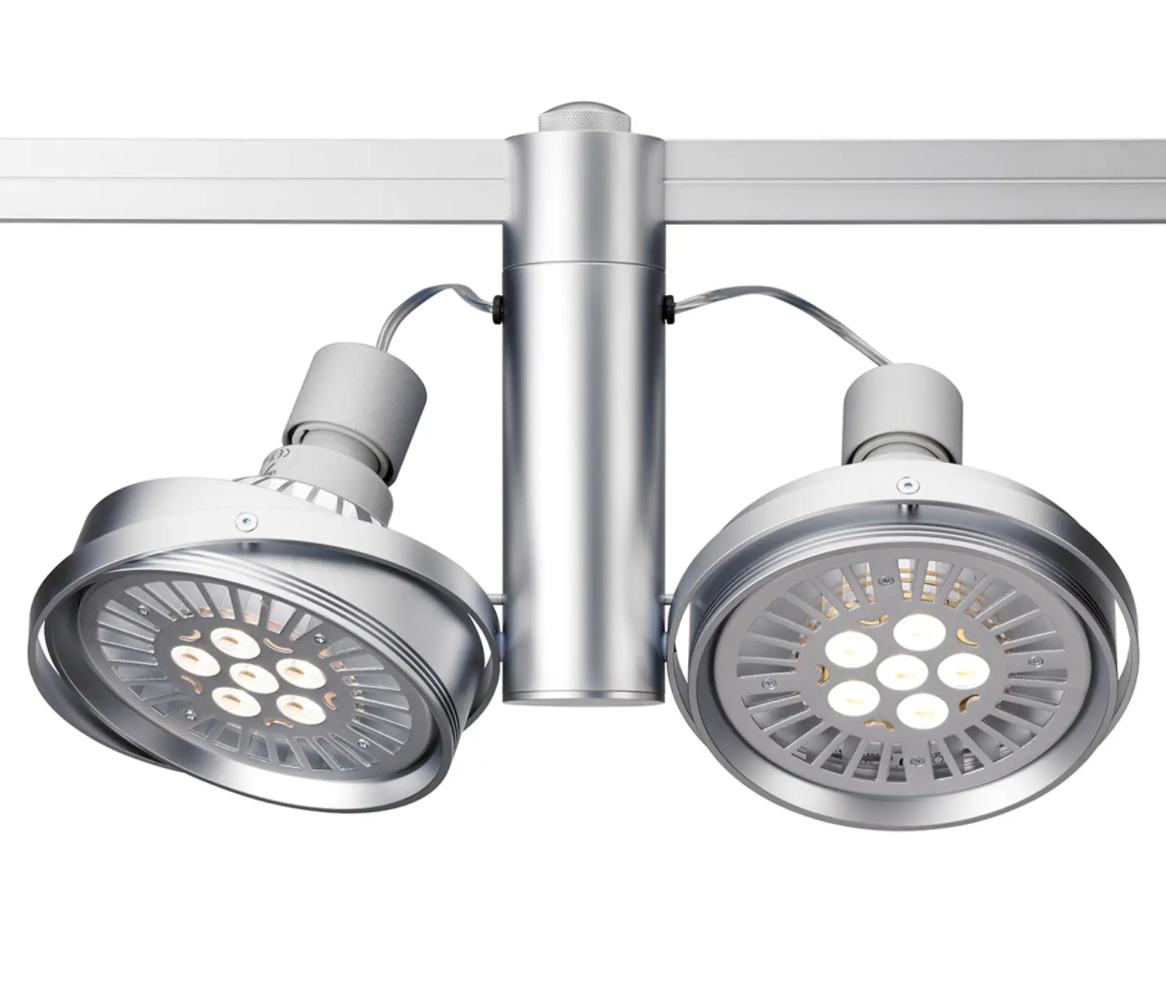 Ever required some light in areas that are a bit cramped and small? Introducing utility lights! Made exclusively for functionality, and not very much flash, these lights will make up for it when you require them the most.
Some utility lights can match the style of your overall aesthetic. The garage needs some extra flair, after all. But they're usually designed to take up not a lot of space.
Whilst they're not the biggest upgrade around, they can bring a lot of life to a room that requires it. Just by placing a light above a workspace can greatly improve how you work.
If you're after that high-class feel, a chandelier will never fail to add a sense of royalty to your rooms.
Outside their appearance, they actually serve an excellent function as a light. Chandeliers have a circular design, with many bulbs surrounding a central bulb, so they light up any room effectively.
There's a ton of designs to choose from as chandeliers have evolved. You can incorporate a simplistic design with coloured metal to match the style of your room, or opt for the budget breaking solid gold, diamond encrusted designs that let people know that you mean business. It's entirely up to you.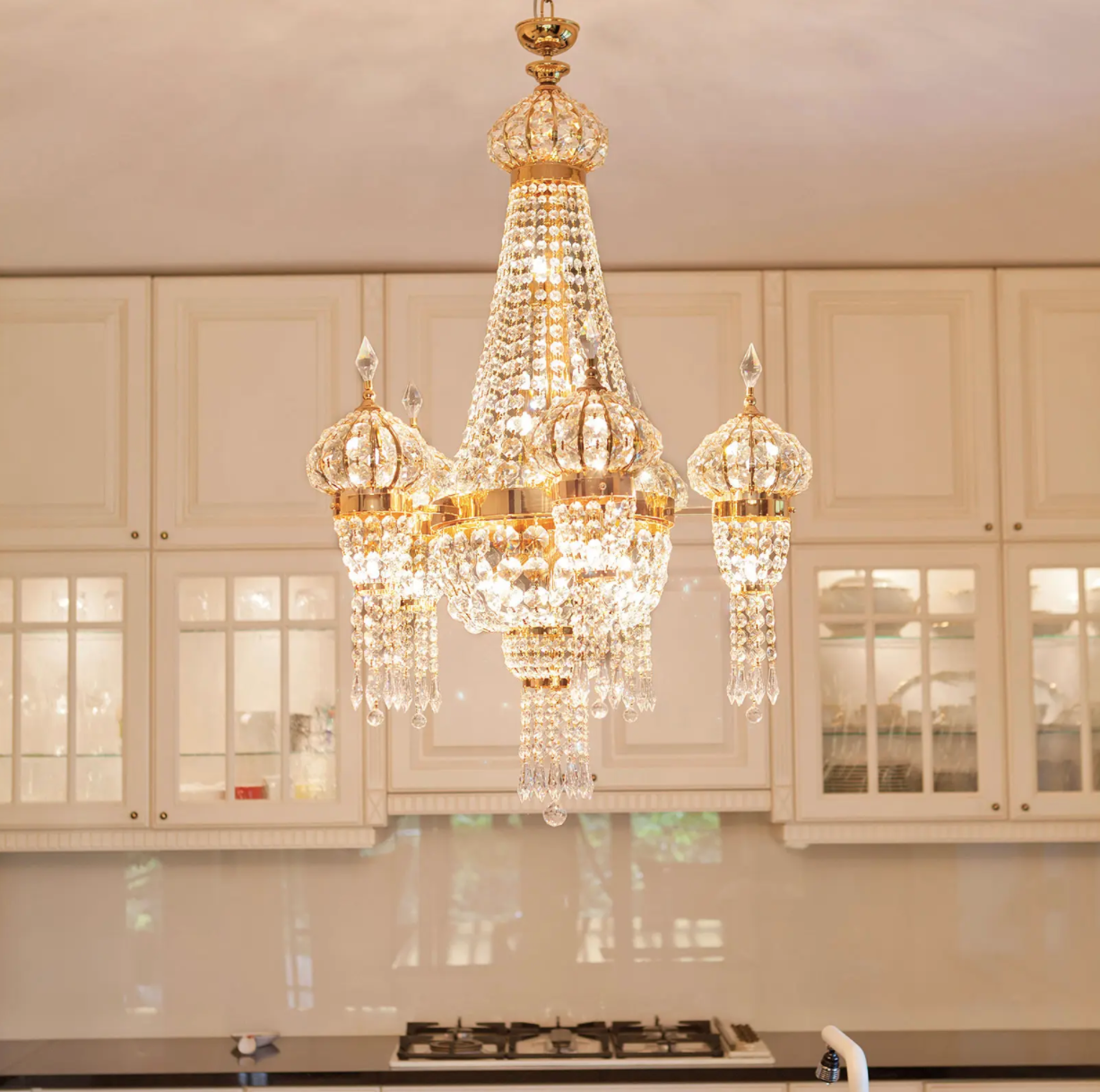 Need some light, but you also want to be super sneaky about it? Then flush ceiling lights are your best friend.
Flush lights don't hand from the ceiling like other lights do, they lay flush against it. That's why they're called flush lights, after all. The functional use for these lights is low ceilings and ample lighting in specific areas.
Why not put them on a tall ceiling? Because it'll end up looking as if the ceiling is barren. Ceilings can look awfully blank and plain when the light lacks verticality. Trust us, it'll surprise you!
Going back to the lighting in specific areas part, flush lights generally shine lights straight down, with light diminishing as it expands. So, these lights will be great for areas where you work, and places like corridors and small areas.
If you haven't heard about the LED light trend by now, allow us to fill you in on why LED lights have taken over our houses in the most stunning of ways!
LED lights have many different applications. They can be used as normal bulbs, but are dominantly used as strips. You can stick them on pretty much any surface you can find, and with a bit of technical knowledge, you can create some beautiful-looking displays.
Of course, the main selling point is that some LED lights have 2 main features. They come in multiple colours, and they can be operated with a remote, or Bluetooth using an app.
This functionality gives you a ton of control over the lighting in your home. This effectively turns your home into a smart home, as many Bluetooth LED lights can integrate with voice devices, like Amazon's Echo and OK Google. Imagine walking into your home at a specific time, and your lights turn on and change to a peaceful, green colour? Just me? Fair enough then!
Summary
Lights, in any shape or form, are integral to your home. Making sure that they're suited for use, and look, is the perfect compromise that you should constantly search for, when choosing to install a new light fitting.
Sure, you can throw up a chandelier in every room, but have you considered if the room is big enough? That's a lot of light for a small room.
It may be better to opt for something like a track light, if the room is of a more rectangular shape, or you need specific areas covered, due to how you can angle each individual bulb with certain models.
There's always experts you can consult before making any last-minute decisions. Make sure you get it right the first time, as it can be a hassle changing light fittings constantly! Trust us.
Buildiro lists top quality ceiling lights from approved vendors, so you don't have to worry about what you're buying. Start your search for the product you require here, and leave the rest to us. We've got you covered.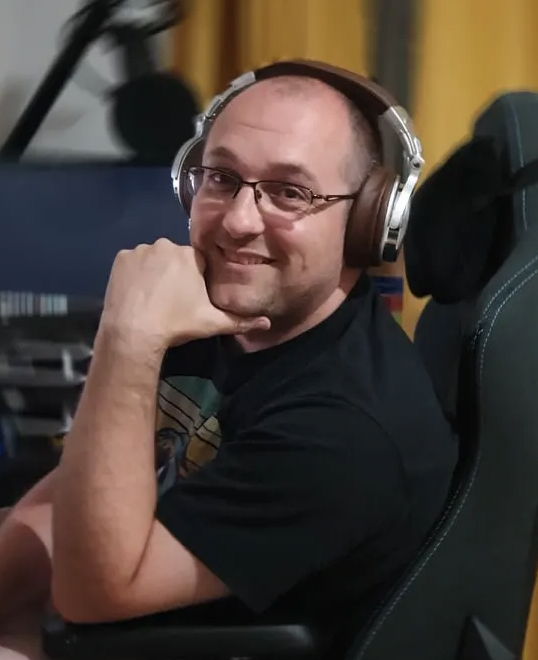 Matt is a professional copywriter and researcher over at https://sucklessatcontent.com/. When he can be prised away from his PC, his wife enjoys setting him DIY tasks around the house.