Pendant lighting is great at creating a warm and inviting ambiance in any room. They're fantastic for creating the focal point in a room, whether it be vintage or Scandinavian. From classic to rustic, everything is up for grabs. And, most importantly, they provide adequate lighting for dinner parties.
Function and beauty are both required for successful pendant lighting. When installing pendant lights in a house, workplace, warehouse, or any other location, these are crucial considerations. If your pendant lights are either too bright or too dim, the look of the entire room may be damaged. They're also perfect for the kitchen.
Interested in learning more about pendant lights and how to best utilise them? Please continue reading!
Benefits of Pendant Lighting
Pendant lights can function as spotlights. If positioned correctly, a single light can be directed to a specific point. By drawing attention to whatever is under the spotlight, these lights can be used to highlight a crucial picture, artwork, sculpture, or anything else you desire.
You can use pendant lights as either a primary or secondary light source, projecting light from the ceiling to the floor or vice versa. Pendant lights can be used as secondary lighting to create a unique effect in the room, which will impress all.
Pendant Light Ideas
Black Pendant Light
Black pendant lights are ideal for a variety of interiors, including scandi and industrial, minimalist and vintage. You can also give your home a luxurious look and feel by mixing a gold inner shade with them.
Minimalist styles and black lampshades with wood accents are currently popular for pendant lamps. Industrial and scandi styles are accessible in black. While a black outer shade and a gold-coloured inner shade are particularly popular, for example. A mixture of a black exterior coat and a gold-coloured inner lining gives a luxurious appearance to your interior design.
Glass Pendant Light
Our glass pendant lights will add sophistication and elegance to any setting, whether they are on or off. These timeless choices can fit nicely into a variety of settings, whether they be contemporary or classic. Our glass pendant ceiling lights emit a gentle golden shine that alters the atmosphere of a room, in addition to brightening it. A cold area might be transformed into a cozier one with a simple flip of a switch.
Glass pendant lights are as stylish when off as they are on, and that's one of the finest things about them. From opulent brass frames to accompany the glass finish to eye-catching cluster and droplet designs that enhance the depth of the space, our glass pendant lights are a fantastic method to improve the ambience of your interior while impressing your guests.
Brass Pendant Light
Brass pendant lighting provides functional illumination in a design that suits most interior designs. A brass ceiling light is a copper- and zinc-alloy metal formed with a bright golden colour and smooth finish. Due to its popularity as a lighting material, there are many brass pendant lighting options to pick from. For example, a large contemporary brass pendant light would function as a wonderful centrepiece for your living room, while hammered, polished, and vintage brass and glass designs blend seamlessly with any other part of your home. At Buildiro, you will never be short on brass lighting options. You can purchase warm brass kitchen light fixtures, brass and black pendant lights with small and big sizes, and any other kind of brass pendant lighting you can think of, as well as other brass pendant lighting items.
Gold Pendant Light
Any room can be spruced up with gold pendant lighting, whether it be a kitchen, living room, or dining room. Buildiro provides a wide range of items, including gold pendant lighting, and gorgeous gold metal around lights that create a gorgeous metallic effect in any room you wish to present this radiant display in. Even the fussiest interior designers will be pleased with the variety of shapes and types Buildiro offers, as the personalized menu allows you to locate the proper light fixture for you and your household quickly and easily. Buildiro provides many options, shapes, and sizes for you to personalize your lighting, ranging in price. You can filter down your choices using the customizable options menu in order to find the right lighting for your home. Don't hesitate to buy your new luminary; all it takes is a couple of clicks.
Kitchen Pendant Light
The kitchen is one of, if not the busiest space in your home. With that, you should settle for no less than only the best kitchen pendant lighting whether you plan to mount them over island, over sink, or above your dining space. Glass pendant lights for kitchen never go out of style as glass is a chic yet easy-to-clean material that is ideal for the kitchen. To beautify your space, consider placing some modern pendant lights over island or modern pendant lights with a black frame for your pantry area. Get as creative with your ideas for your desired kitchen pendant lighting as you like; Buildiro has got it all for you. From mini pendant lights to large ones, we can offer you an extensive range that even the IKEA pendant light collection can't top. We carry famous brands in our selection such as Paulmann, Arcchio, Le Klint, Fabas Luce, Faro Barcelona, and Maytoni so you're sure to buy only from brands that are guaranteed to be of top quality. Aside from kitchen pendant lighting, Buildiro also offers quality materials, fixtures, and accessories for construction and home renovation needs. Don't forget to check out our other product categories while you're at it.
Copper Pendant Lights
Any dwelling or office environment can be warmed, cozy, and inviting with copper pendant lighting. Copper can be oxidised, hammered, have an antique or vintage appearance, or even be available in a classic black and copper combo. If you prefer a luxurious atmosphere, the antique copper light fixture is the ideal choice. You can never run out of copper pendant light alternatives at Buildiro. For the best quality, we pick our lights from leading lighting brands such as Eglo, SLV, Eco-Light, Faro Barcelona, Philips, and GmbH. We also supply materials and goods that may assist you in renovating your home's interior. We have dependable couriers who will ensure your deliveries arrive at your door, so you won't have to leave your home to improve your home's interior.
Conclusion
So, make sure to include your pendant lighting in any design. After reading all about why pendant lights are important, you probably want to go out and start buying them for your home. The great news is that they're not expensive and plentiful in design options. They don't just light up rooms—they also enhance the appearance of your home. Now you're ready to see our database and buy some pendant lights!
Tip: If you are not sure how to install your new pendant light, find your local electrician.
Pendant Lighting FAQs
Can the cable of a pendant light be shortened or hidden?
Lights that allow the cable to be retracted inside the cover are convenient because the cable is hidden from view. Playing electrician and shortening the cable yourself is not safe. However, safety should always take precedence. In addition, you will lose your guarantee if you alter anything yourself.
Can I set up a height of a pendant light?
The rise and fall mechanism on hanging lamps makes them handy for adjusting the light. When the light is hung near the ceiling, you can adjust it to illuminate the entire room. You can direct the light to the table or kitchen island if you position the light lower.
Can you get a pendant light with a remote control?
There are many pendant lights now that come with a remote control. You can use the remote control to: Create the right ambiance by adjusting the light's colour (using colour-changing lighting technology), Choose between various colourful options, Dim the light.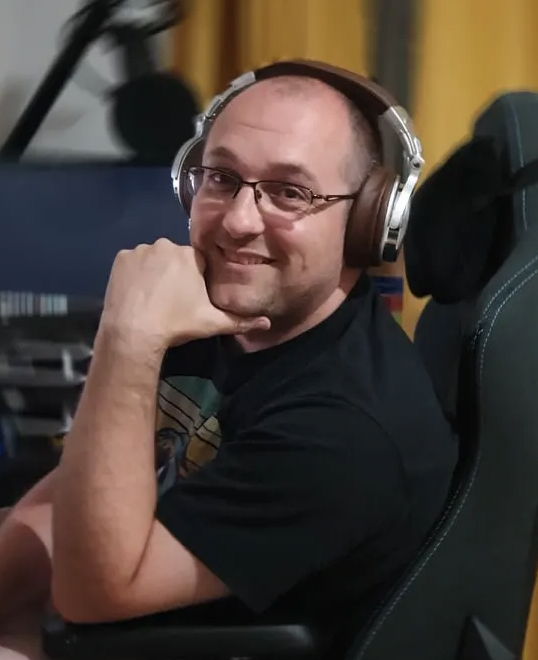 Matt is a professional copywriter and researcher over at https://sucklessatcontent.com/. When he can be prised away from his PC, his wife enjoys setting him DIY tasks around the house.