Choosing the right bathroom wall lights can have a significant effect on the look and feel of the space. The amount of light in your home is crucial, and therefore the kind of lighting you select will play a significant role in the ambiance of your bathroom. You may use brighter bulbs in spots where additional illumination is required, such as near mirrors where grooming or makeup application occurs.
Wall lights are perfect for illuminating artwork, shelves, or vanity. They don't take up too much space and can be installed almost anywhere. Wall lights come in many different styles, so you can choose one that best suits the style of your bathroom. Depending on the type of wall light you choose, you can also choose to install it almost anywhere. From rustic to modern, there's a wall light for every bathroom!
Let's take a look at some wall light ideas for your bathroom.
Original from the theatre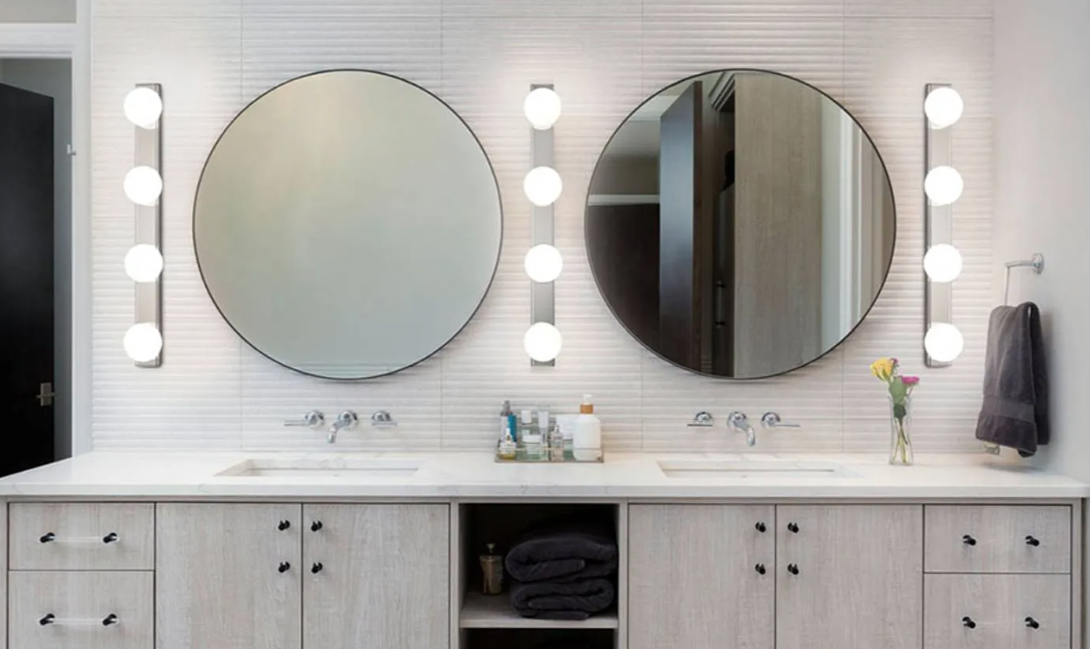 The Lis bathroom wall light is the perfect light for illuminating your bathroom. The long, straight wall element is made of chrome-plated metal and includes four opal glass spheres. Inside, white LEDs produce a gentle, homogeneous glow. The IP44-rated luminaire can be installed near the mirror in the bathroom near the sink because it is protected from water splashes. Whether you're getting ready for a night on the town or retiring for the evening, the Lis bathroom wall light is the ideal addition to your bathroom.
Tip: Bathroom wall lighting is great for illuminating mirrors, and eliminating shadows under the chin, eyes, and cheeks.
Price History
Gentle Lighting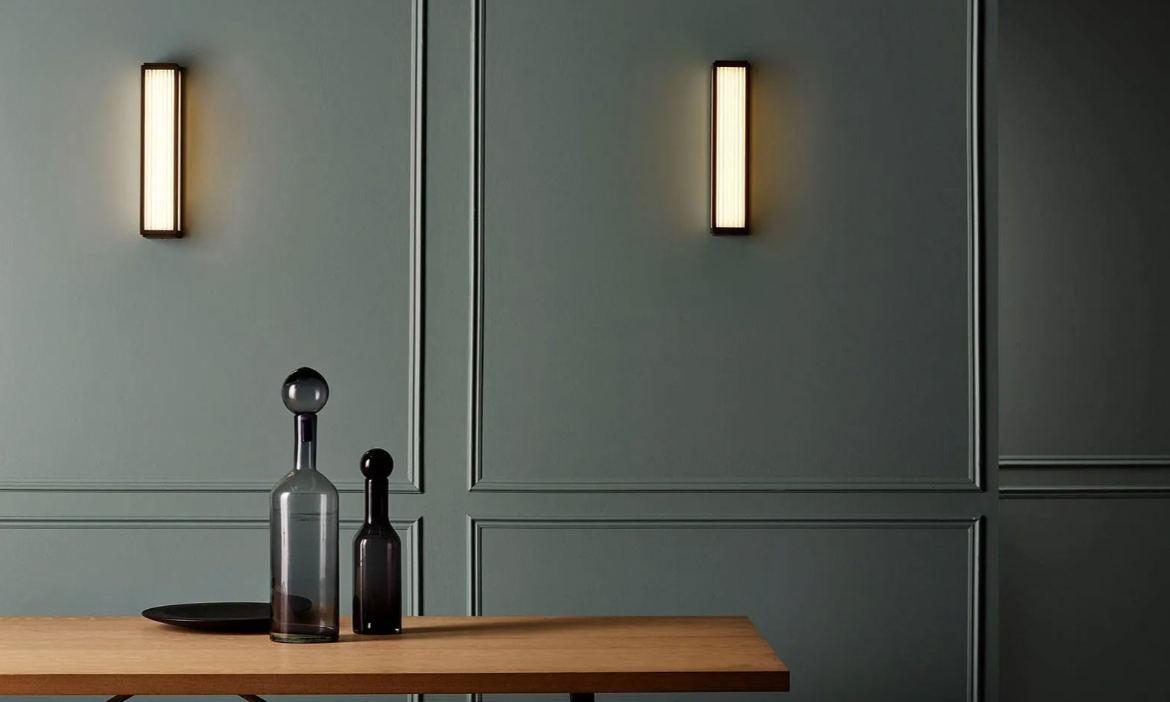 The Boston 370 LED wall lamp's opal glass body provides even, glare-free light distribution in contrast to transparent glass. Opaque glass, specifically opal glass, is used in the construction of the cuboid body.
The lamp's glass shade is enclosed by a bronze-coloured metal frame. The clear lines add a purist touch to Boston 370, offset by the bronze-coloured frame's slightly antiquated look.

A Boston 370 bulb is the best option for illuminating a bathroom mirror. One or two luminaires are mounted on the side of the mirror, and the Boston 370 is only used vertically.
Price History
A Bit of a Glass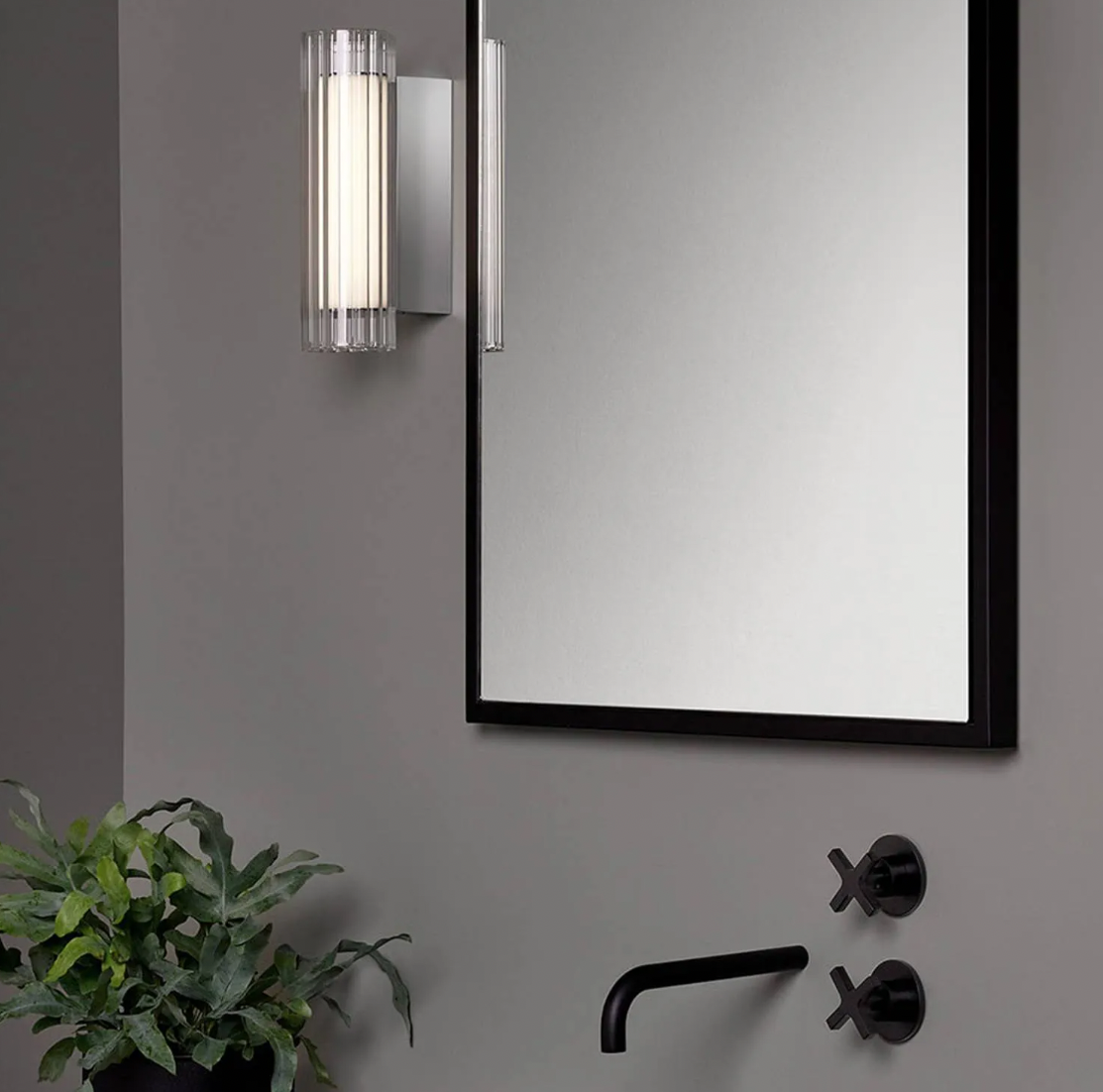 This is the splash-proof borosilicate glass wavy-design rectangular wall bracket with a shiny chrome finish and a tubular LED wall light, the io Wall. Assembled as a pair, the io Wall LED light is a stylish addition to the bathroom, especially near the mirror. The io Wall is splash-proof and has a shiny satinised centre that reduces glare. Because of the even distribution of light, the LEDs inside are dimmed via dimmer switches. This requires a phase cut-off dimmer in the electrical installation. The LEDs are warm white and can be dimmed.
Price History
Dominant Brass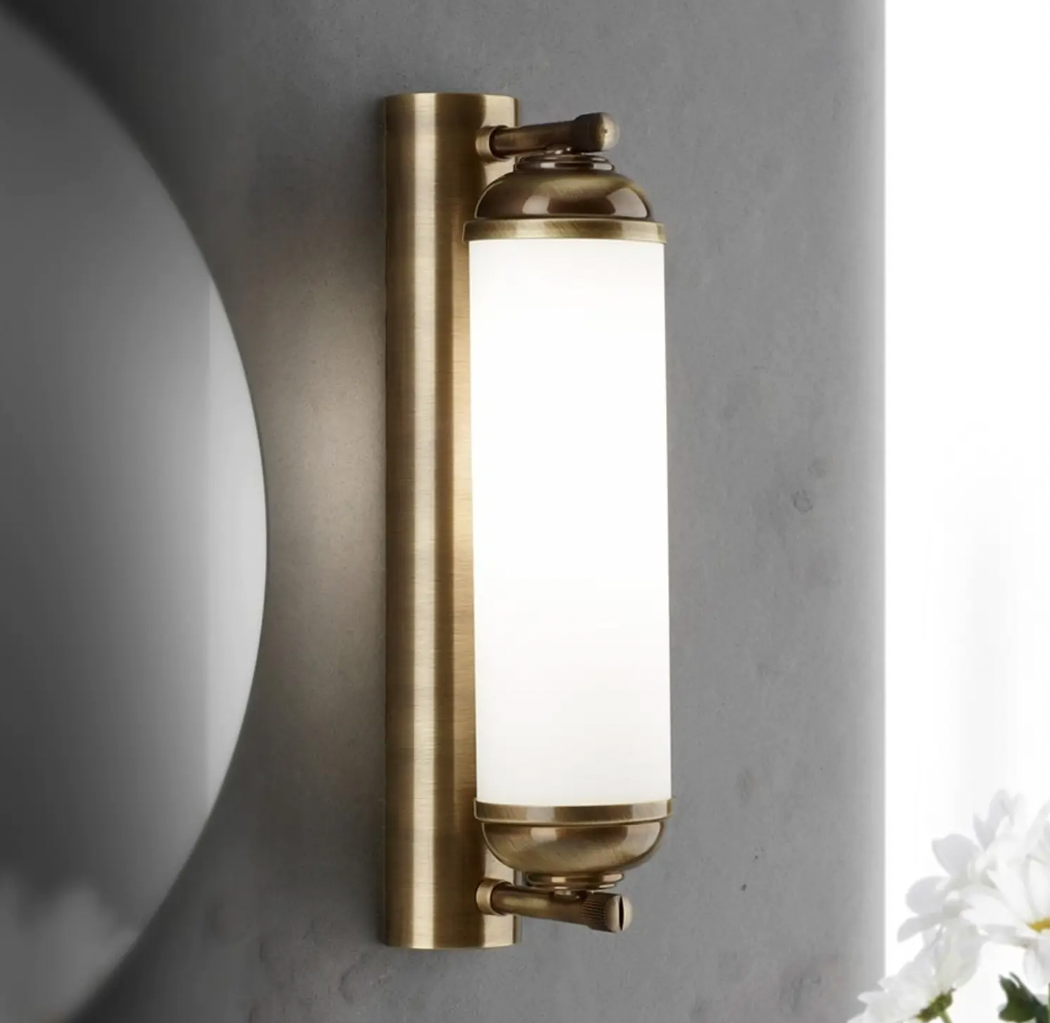 Elida is a horizontal or vertical mirror light that provides glare-free, shadow-free light near a bathroom mirror. It fulfills the important duties of a mirror light as a result of its even, harmonious look when positioned on both sides of a bathroom mirror. It has a modern look and can be mounted either horizontally or vertically. It is a mirror light made of metal that has been patinated. The blown tube glass is a special characteristic. Quality, elegance, top-quality manufacturing, and durability are the company's main priorities. These lights have been designed in Austria since 1948, which means that spare parts will be available for many years to come. If desired, other sizes and surfaces may be available.
Price History
Things to Consider When Choosing a Bathroom Wall Light
Bathroom lighting should be carefully considered as part of your overall design, as poor lighting can make the experience uncomfortable and stressful or pleasant and relaxing. Bathroom lighting can have a significant impact on the ambience and mood. Avoiding shadows, glare, and unpleasant ambience is important when designing a bathroom.
Bathroom Lighting Plan
Lighting plans are the foundation of lighting design. They detail the quantity, type, and location of specific lighting fixtures in order to ensure that these lights are effective for the space.
When designing lighting plans for bathrooms, a good interior designer will consider the specifics of the space. They will examine the setup and ensure that the lights are properly positioned.
Do Your Lighting Plan in the Night
Nothing compares to the light of the sun, does it? Because the real colour of our faces, hair, makeup, and clothing is best represented in daylight, this is the kind of light you should recreate in the bathroom.
Conclusion
Lighting is not about personal preferences as much as it is about balance and versatility. You can keep the same lights in your bathroom and turn them into a soft nightlight if you like, but to truly master lighting, try changing your bathroom's atmosphere with fixtures that will accentuate right and wrong moments.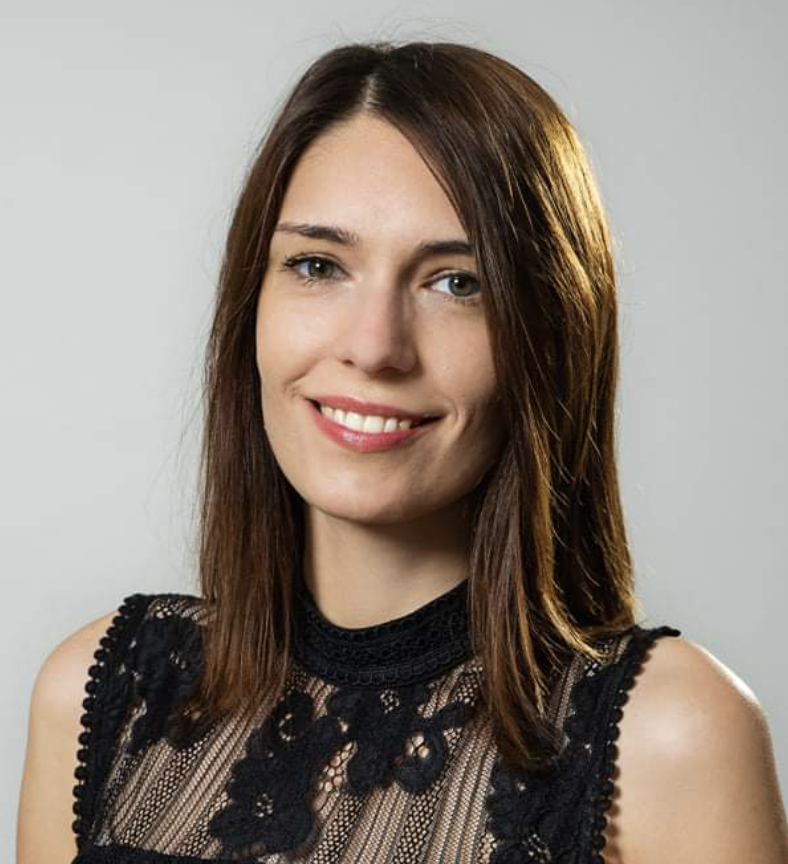 Andrea is a garden and DIY enthusiast. She always comes up with great ideas and the latest trends in the interior or outdoor design.