Every area should be carefully illuminated. In your boudoir, don't restrict yourself to a ceiling light and a bedside lamp – LED wall lighting ideas can also serve as a great space saving solution, as well as providing a little extra five-star luxury to your sleep zone.
What is LED light?
Light-Emitting Diode. A diode is a two-terminal electronic device or element that only allows electricity to flow in one direction, with the anode being the positive electrode and the cathode being the negative electrode. Diodes are constructed from semiconductive materials such as silicon or selenium, which conduct electricity under certain conditions but not others (for example, at certain voltages, currents, or light intensities).
LED Wall Light Ideas
Design LED Wall Lights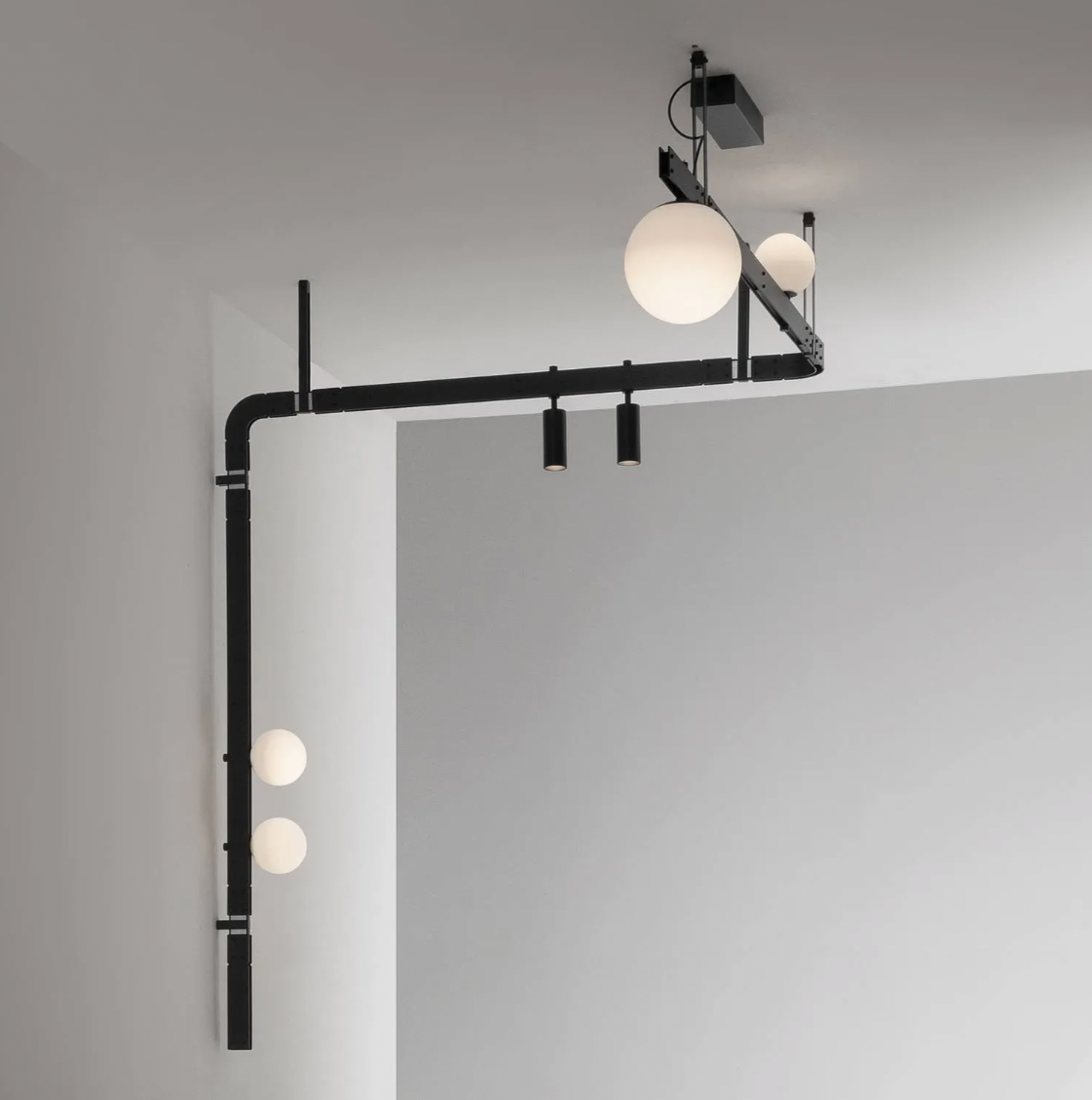 The Stant floor lamp consists of a rectilinear aluminium frame that runs parallel to the ceiling and against the wall. It can be set up with four different-sized mouth-blown glass spheres and two swivelling spotlights (controlled by a dimmable LED, 0-10 V). The light modules can also be positioned vertically in the horizontal path. Stant is an Edmondo Testaguzza design that offers the utmost creative liberty.
Modern LED Wall Lights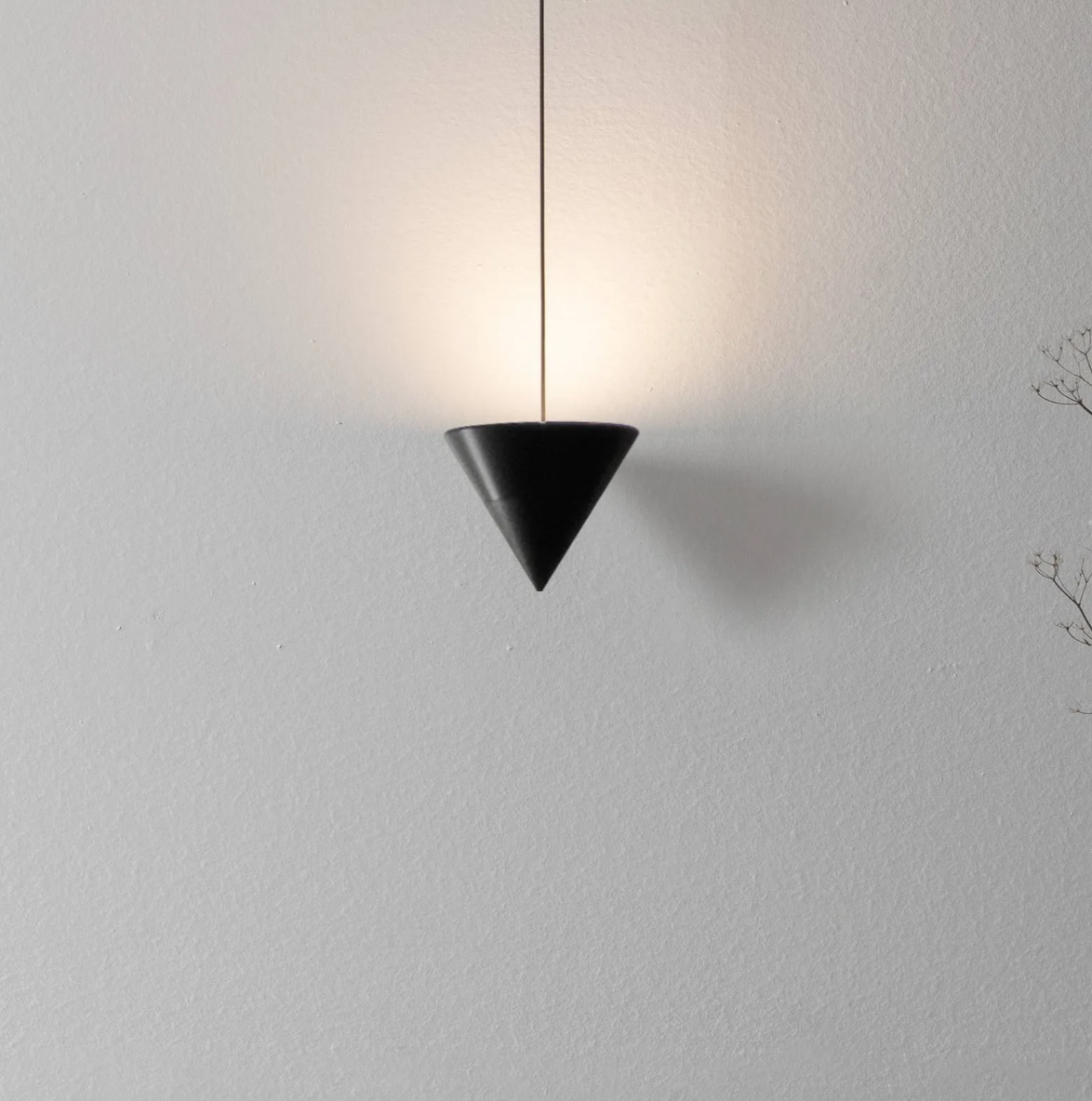 With a long cable that begins at the ceiling, Filomena may dangle from the ceiling at any desired height. You may position the mounting points in any way you like to determine where and how high the pendulum hangs. The cone-shaped lampshade's open top produces a gentle, indirect glow. Filomena is a fashionable black lamp that may be combined with any style. The designer Matteo Ugolini and the Karman firm developed Filomena. Karman is a Italy-based producer of lamps.
Decorative LED Wall Lights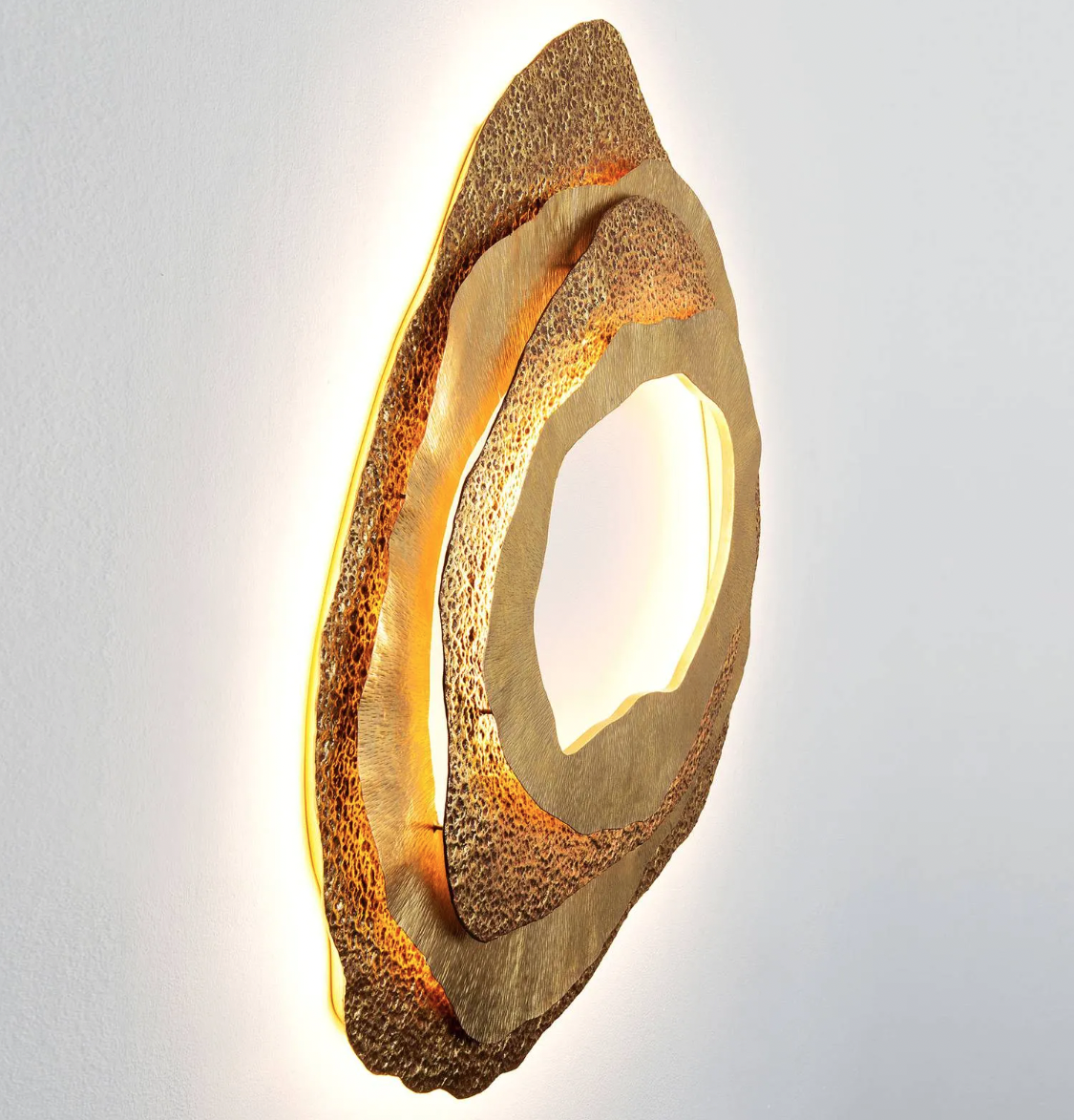 The LED wall luminaire Coral, which has a coral-like organic structure, is used to create a decorative highlight. This wall lamp is made of iron with an orange-gold hammered surface and is powered by strong, warm-white LEDs that contribute to its overall visual appearance by providing an atmospheric lighting effect. It is also a decorative element of stylish interiors.
Antique LED Wall Lights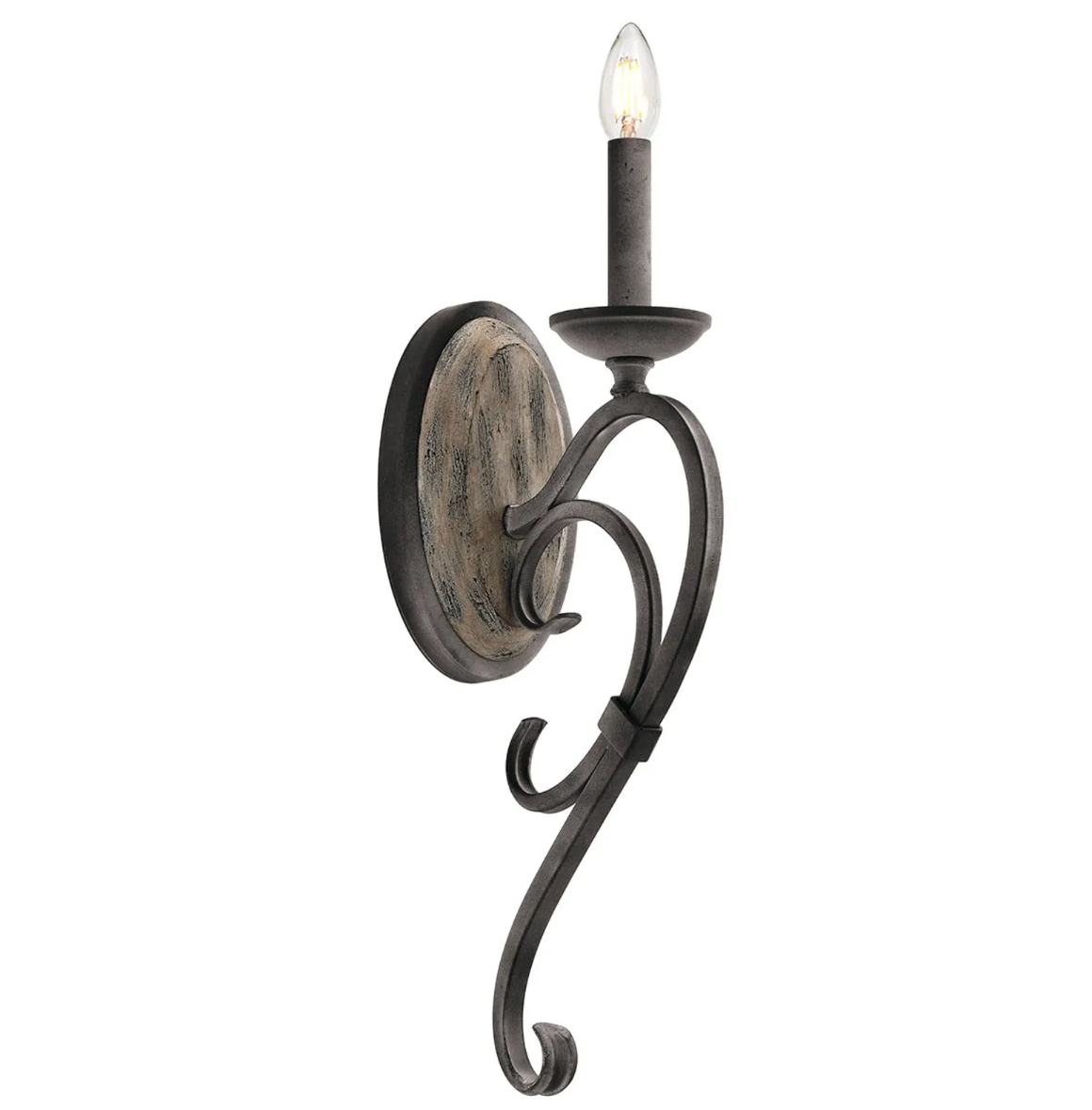 The simple and elegant design of this outdoor wall light captures people's attention. The oval base and decorative rods that descend are subtle yet reveal an old-fashioned style. Whether it is installed outdoors or in living areas, this small light ensures an atmospheric environment.
Minimalist LED Wall Lights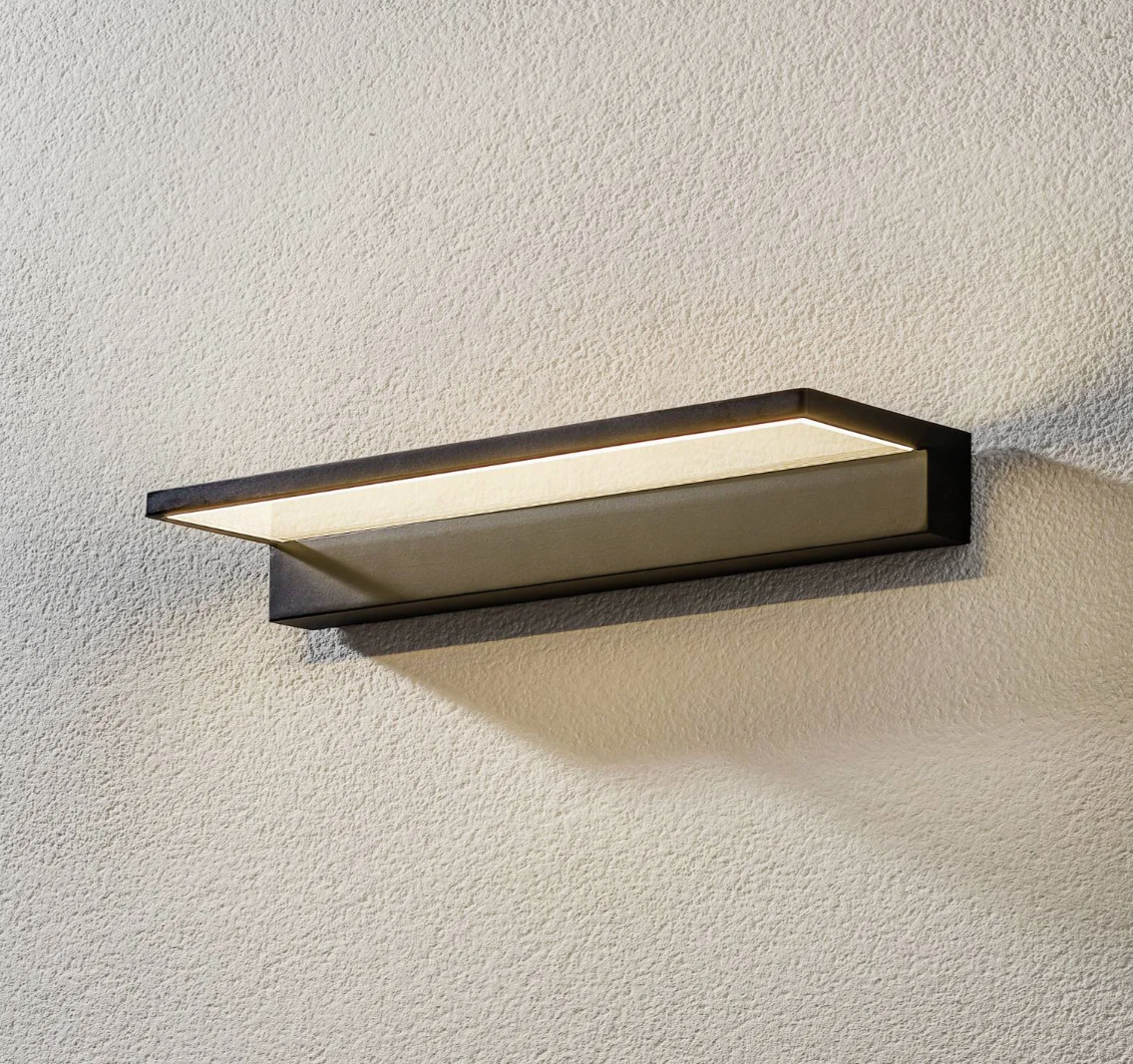 The Crib Wall LED wall light from serien.lighting has a visual appearance that is strikingly minimalistic. The light's framework consists of an aluminium frame surrounding a transparent real glass panel, which becomes active as soon as you switch it on. The edge of the light is polished to supply power to the LED light. The light emitted from this special panel is then directed throughout the use of the glass panel with a microstructure. The wall light may also be dimmed with a trailing edge dimmer (not included). The light is emitted in all directions.
Glass LED Wall Lights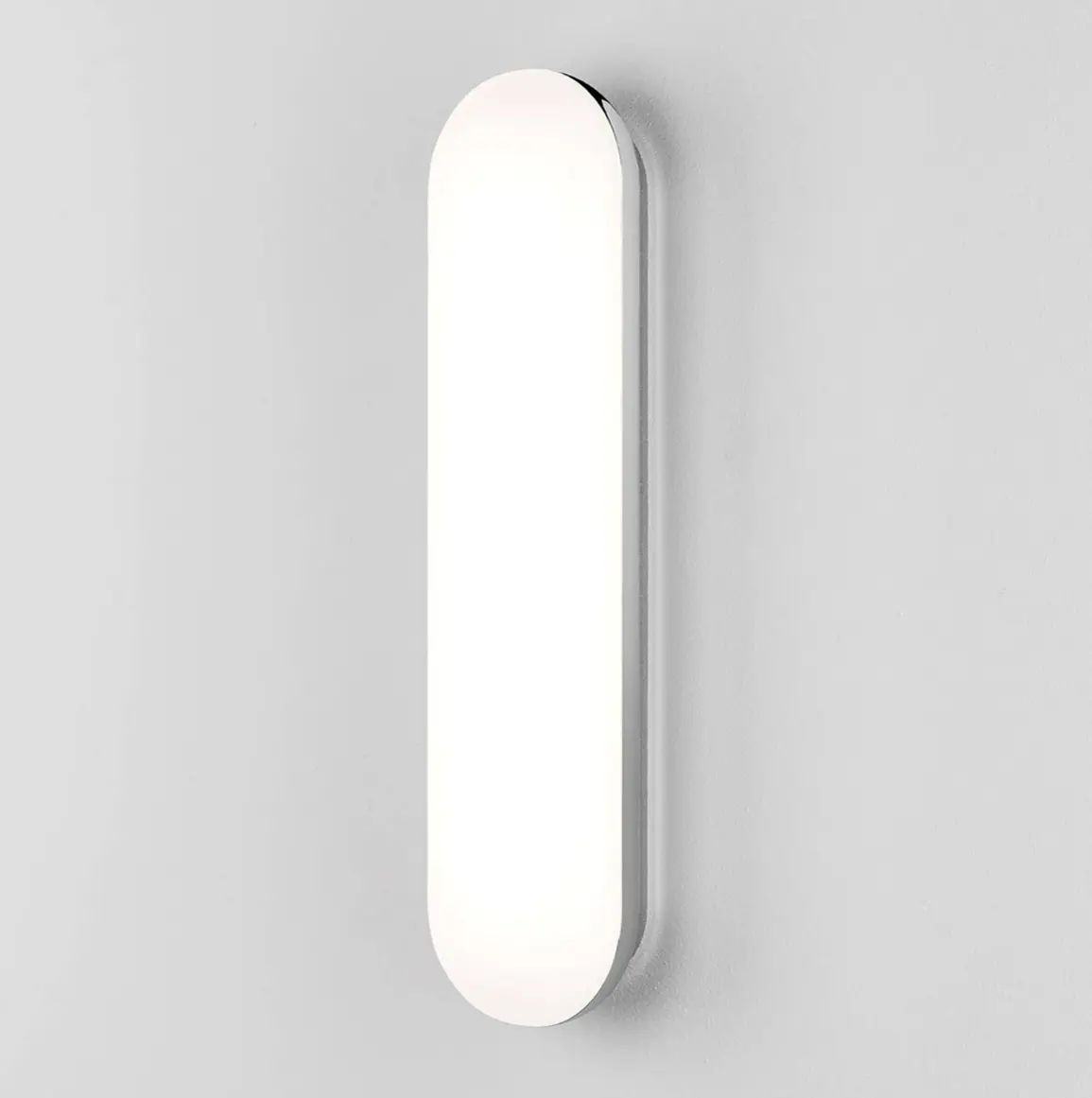 The glass LED wall light is a beautiful, glossy eye-catching element in your bathroom. The timelessly classic wall light is created to appear iridescent chrome. The LED technology of the Altea lamp makes it energy-efficient and financially advantageous. The Altea LED wall lamp is uniquely attractive because of its elongated shape and rounded corners. The Altea LED wall lamps may be used in areas with high moisture levels because of their IP44 IP rating. The light's sparkling metal and cold glass create a dramatic twist. It may also be used in areas with high humidity and splashing water.
Chrome LED Wall Lights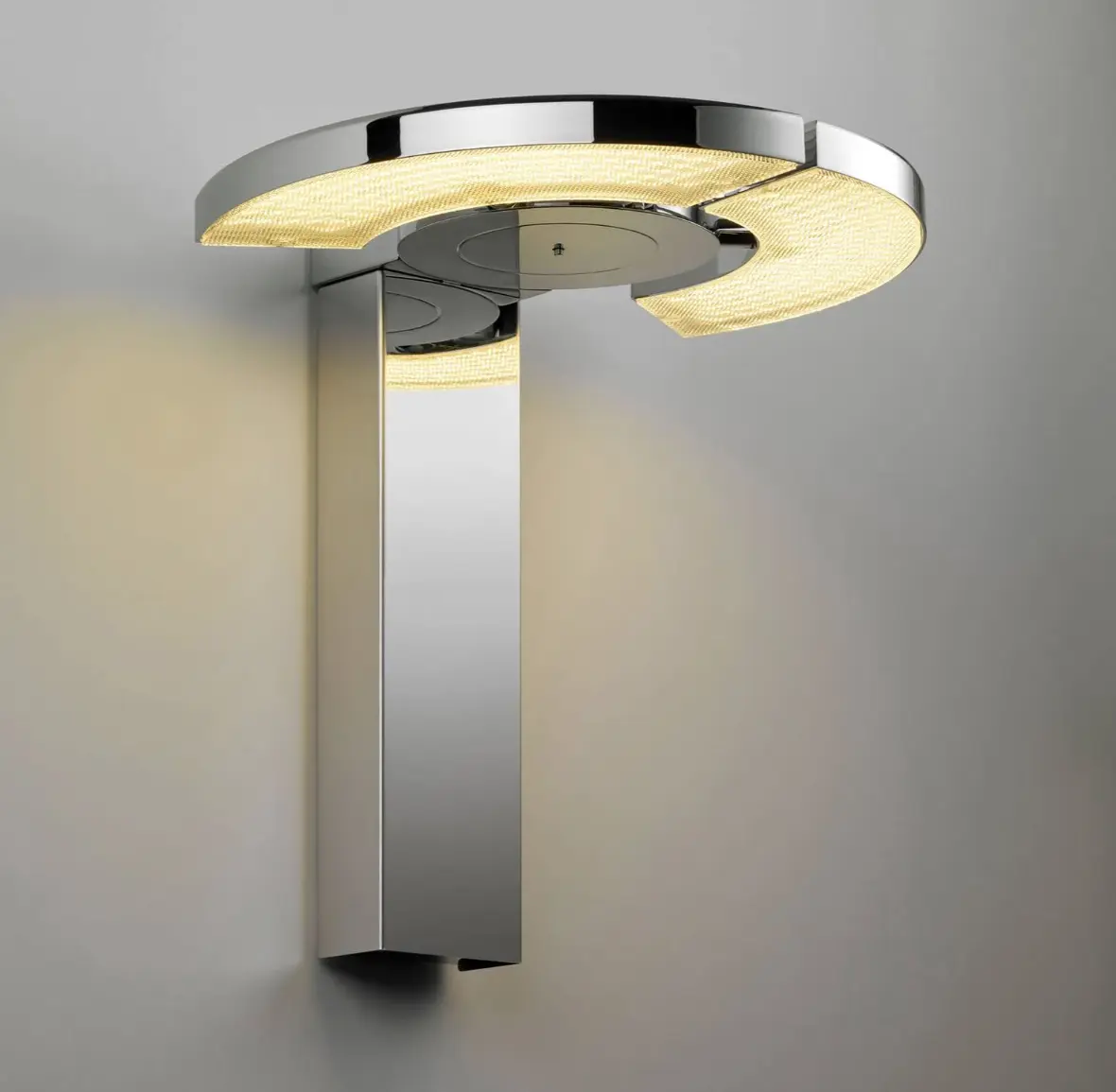 Trinity enriches any setting with its modern look and individually adjustable ambient lighting. The shiny chrome-plated metal structure is coated with acrylic, and the two adjustable LED light elements are installed with LEDs. The prismatic covers refract ambient lighting with no glare because of their impressive light refraction. The two movable light elements can be rotated through 320 degrees to direct light in any direction. With a discrete, spherical push-button in the middle that can be used to turn the lighting on and off and dim it, the middle element can be used.
Types of LED Lights
Dimmer Switches
Using a dimmer switch with LED lightbulbs is possible, but your standard dimmer switch that worked with incandescent bulbs won't function with LED bulbs and must be replaced. It's because LED lighting operates at a lower wattage than other bulbs.
LED Lighting Tubes
These tubes are designed to replace fluorescent tubes as well as other tube designs that require rewiring and a new ballast. A series of small LED lights runs along the length of the tube, and they are available in the sizes you'd normally expect.
SMD LED
Surface-mounted devices are one of the newest LED lighting technologies. In addition to the extra brightness provided by SMD chips, these bulbs are a more suitable choice for both homes and offices.
COB LED
The COB is a Chip on Board LED that produces a brighter light than SMDs and has better optics because the light is more consistent. Because they are more efficient in terms of lumen to watt ratio, they are highly efficient.
Graphene Light
According to the BBC, light bulbs with a filament-shaped LED coated with graphene are currently being developed. They're expected to be available late next year, will likely be cheaper than current LED bulbs, and will save up to 10% on energy bills. In 2004, two Russian scientists at Manchester University discovered how to use graphene in lighting, and now they're seeking new and novel ways to use it, which is highly durable.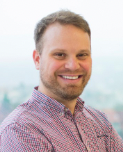 Luke is the founder of Buildiro.com and he is passionate about construction and building. His mission is to show people how to make things done fast and easy.