A kitchen island is one of the most requested elements for new and renovated kitchens, as they can significantly make the space more functional and pleasant. However, choosing the right kitchen island is not easy, so we have prepared a kitchen island guide that will help you with your choice.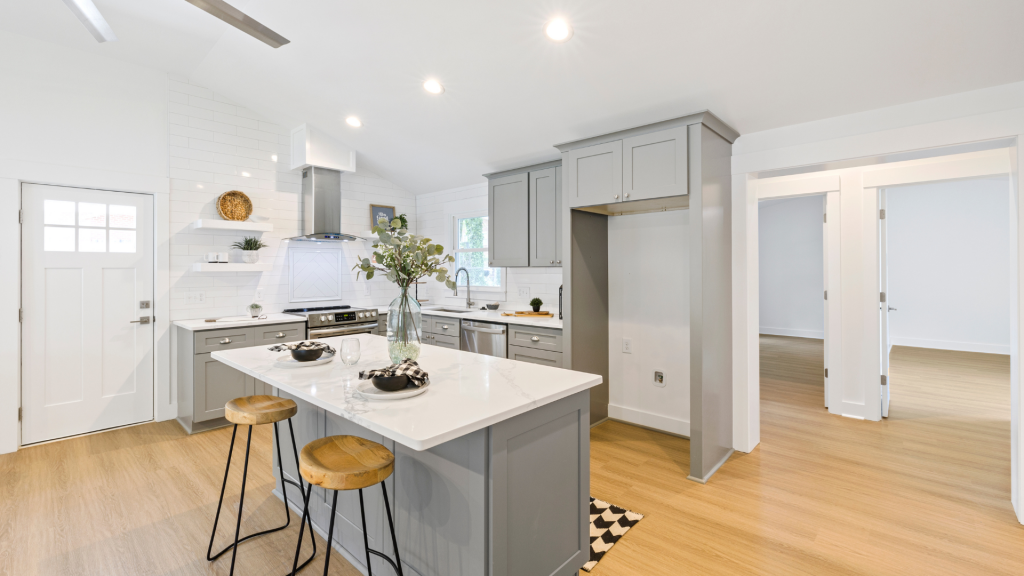 Kitchen Island – What Is It and Why Do You Need It Too?
The kitchen island has become a real icon of the modern kitchen. They are among the most sought-after elements for new and renovated kitchens. It is the optimal way to streamline your culinary workflows and facilitate movement between work surfaces, appliances and the sink without moving away from a single function. In addition to their unique functionality, kitchen islands are also a way to enhance the atmosphere of a room and provide a central space for gathering with family and friends. This article will explore this 21st-century phenomenon in more depth. We will briefly look at its origin and the main reasons why you need an island in the kitchen.
What Is a Kitchen Island?
A kitchen island is a free-standing cabinet that matches or complements your kitchen design. It also has storage drawers or cabinets to store kitchen appliances. It also includes a worktop. The island in the kitchen can also have stools around it for sitting. The island is often centrally located in the kitchen to be accessible from all four sides. It can perform many functions, from food preparation to serving. However, remember that even the prettiest island will not be useful or practical if it is misplaced or too large for the space.
When Did the Kitchen Island First Appear In the Kitchen?
The kitchen island became integral to family life through wooden farm tables. These first islands gave chefs the extra space needed to prepare food and also became relaxed and informal dining spaces. Today's modern kitchen islands have become an integral part of the kitchen's overall design. Currently, they can be created from the same materials as the kitchen unit and worktop, or they can follow a trend in appearance that does not match the line in the kitchen.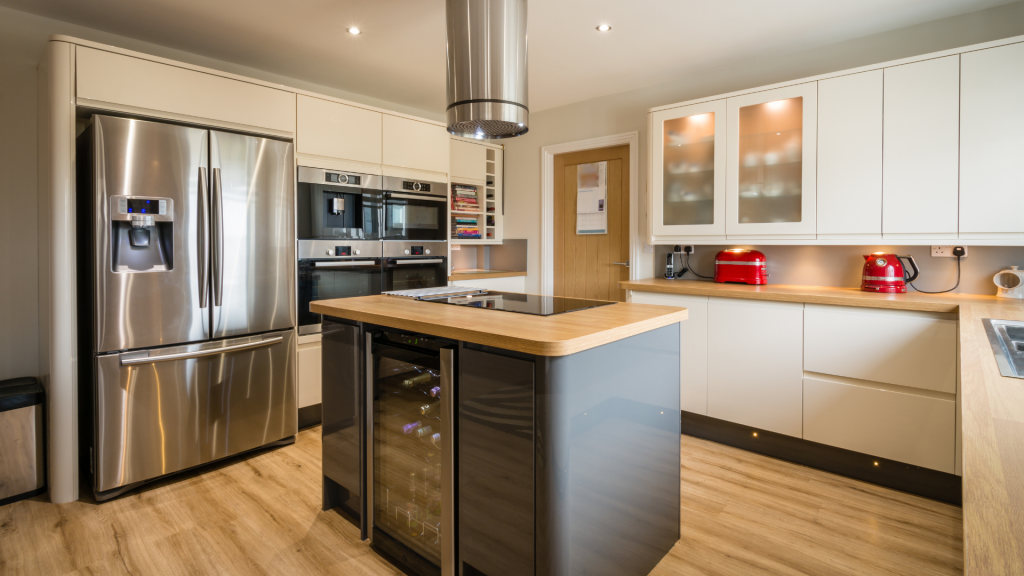 Why Get a Kitchen Island?
Kitchen islands are accessible from all sides, maximizing your space and providing more use and functionality than traditional wall-mounted worktops.
They are a real focal point of your kitchen as they can have the look and feel of the furniture.
A kitchen island will help you and your family enjoy modern living in more open spaces, such as multiple cooks moving around at once, party guests, kids doing homework while you cook, and even serving as a home office. For example, by adding stools, you create a customized seating area for your guests and your family.
It combines function and style beautifully.
What Size Should the Optimal Kitchen Island Be?
The optimal size of your kitchen island will vary depending on your kitchen's surface area and the island's function. The typical size of a kitchen island is 1×2m. Larger islands, or even double islands, can only be realized with a larger kitchen area. For small kitchens, you need to ensure enough space between the island and the cabinet (which should be at least 1m) for the island. If this is impossible, the island is unsuitable for such a kitchen.
The same rule applies if you plan to add seating around your kitchen island, especially if you want to use it as an alternative to a dining area. A good rule of thumb is to give each individual around 60cm of surrounding space; of course, give more if possible. This allows the space to breathe and reduces the likelihood of a crowded impression.
Some Key Functions of Kitchen Islands
Cleaning Center
To ensure trouble-free use of the island, it should have pull-out trash cans or even a composter next to the sink.
There should also be functional storage for towels, detergent, and other cleaning products.
There should be easy access from the island to the sideboard, plates, bowls, etc.
Space for Food Preparation
If you plan to cook on the island, you also need sockets for electrical appliances.
A useful addition when using a kitchen island for food preparation is the addition of a sink and butcher block.
Also, the refrigerator and hob must be close to the island.
Cooking Area
If you install a stove or hob on the island, you must also consider that you will be using hot pans on it. It is, therefore, important to have a heat-resistant worktop made of tiles, metal or stone on the island.
It would help if you also considered the seating area for this. This should be elevated to ensure safety from possible splashes.
If you plan to use your kitchen island area for food preparation, consider the need for a hood and a second exhaust fan in the ceiling.
It is also essential that there is at least 45 cm of free space on both sides of the stove or hob.
Kitchen Island Lighting
The kitchen island, i.e. the central part of the kitchen, serves as a work area for preparing ingredients for cooking or finishing dishes. A hob or even a sink can be built into the island. This is a place that fulfils several functions at the same time, and therefore it must be sufficiently lit. Due to the location of this part of the kitchen, the best solution is ceiling lighting, thanks to which the light will fall directly on the work surface.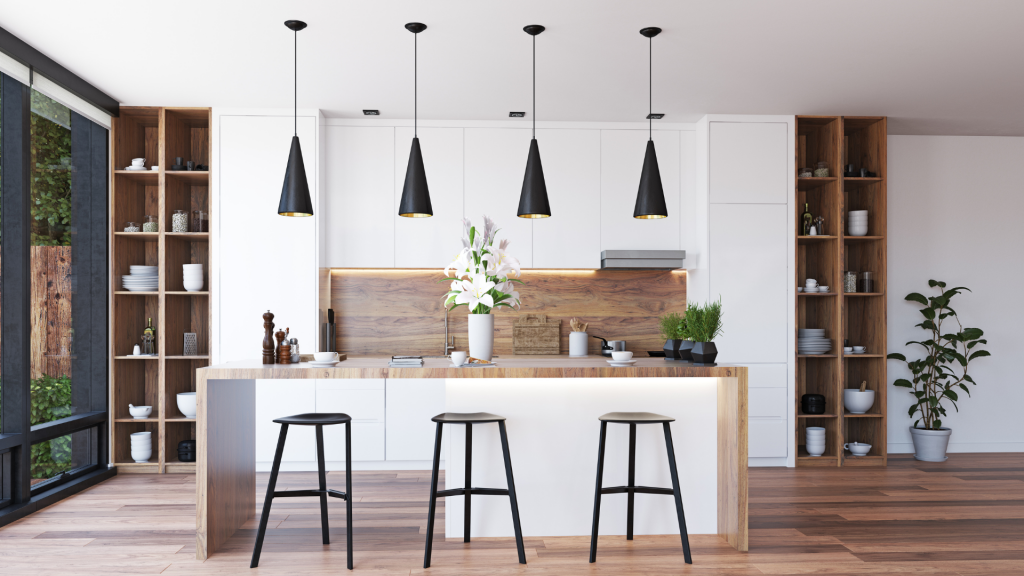 There are several important aspects to consider before choosing lighting fixtures for your kitchen island. When choosing lighting, it should be clear whether the island will function only as a zone for food preparation, and we should also answer whether the island will also serve as a bar and a dining table where household members have breakfast or dinner.
Pendant Lights for Kitchen Island
Pendant lights for kitchen islands are a popular type of lighting that brings the kitchen island to the fore. Impressive models with an interesting design are a feast for the eyes and help you illuminate this zone effectively.
Remember that larger pendant lights are a great choice, especially for more spacious interiors, where they can stand out enough.
It is important that the pendant lights are placed high enough above the work surface and do not interfere with normal movement. For this reason, pendant lights are the perfect choice for rooms with higher ceilings.
Spotlights
Directional spotlights are perfect for the high-quality lighting of an island in a smaller interior. It is an efficient solution, thanks to which you will save precious space. Thanks to the fact that the points take up minimal space, it is possible to install them without problems in rooms with a plasterboard ceiling or with a lowered ceiling.
Read also Best Light Bulbs and Their Types
Summary
Remember that the kitchen island is the focal point of your kitchen – the more equipment you plug into it, the more cluttered it can seem, especially when you add extras like oven mitts, wire racks, washing-up liquid and the like.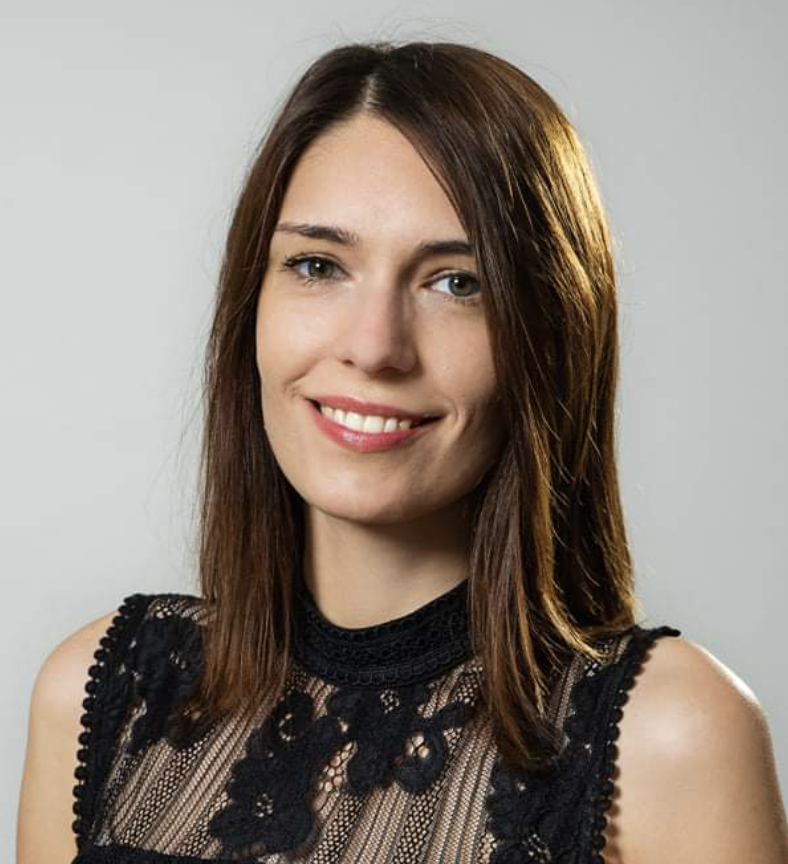 Andrea is a garden and DIY enthusiast. She always comes up with great ideas and the latest trends in the interior or outdoor design.