Revamping your home's interiors doesn't necessarily mean emptying your pockets—especially when you delve into the realm of inexpensive laminate flooring. This wallet-friendly alternative masterfully merges sophistication, resilience, and straightforward installation. Presently, the market is teeming with reasonably priced flooring solutions that maintain a high standard of quality, crucial for an outstanding home renovation. With prices for the most economical laminate flooring options starting at around £40 per square meter, this guide is meticulously crafted to guide you through the plethora of available choices. We aim to assist you in discovering the ideal selection that aligns seamlessly with both your design preferences and financial plan. From grasping why laminate flooring is such a frugal option, to unveiling undiscovered budget-friendly treasures, we are here to help. Join us as we reveal the secrets to acquiring economical laminate flooring that doesn't compromise on elegance or durability.
Quick-step Aquanto Classic Beige Oak effect Laminate Flooring, 1.84m² Pack of 7
Revolutionise your living spaces with the Quick-Step Aquanto Beige Oak Effect Laminate Flooring – a top-tier choice for those seeking durability, aesthetics, and value for money. Designed to endure the rigours of high-traffic areas, this laminate flooring combines functionality and style, making it a superb selection for various rooms in your home. Let's delve into the features and benefits that set this flooring option apart, ensuring you have all the information you need to make an informed decision.
Durability and Performance:
Crafted with longevity in mind, the Quick-Step Aquanto flooring boasts an AC4 wear rating, signifying its capacity to withstand substantial foot traffic, not just in residential settings but also in commercial spaces with general traffic. The inclusion of Scratch Guard technology further enhances its resilience, offering superior resistance to scratches and ensuring your floors remain pristine over time. This robust performance is complemented by a 20-year guarantee, showcasing the manufacturer's confidence in the product's durability.
Aesthetic Appeal:
Emulating the warm and inviting appearance of oak, this laminate flooring adds a touch of elegance and sophistication to any room. The beige oak effect is versatile, blending seamlessly with various interior styles, from contemporary to traditional. Each plank is meticulously crafted to capture the essence of natural wood, providing a realistic and appealing finish that elevates the overall aesthetic of your living space.
Installation and Compatibility:
The Quick-Step Aquanto shines in terms of installation simplicity. Equipped with a user-friendly drop-click system, laying down this flooring is straightforward, making it an excellent option for DIY enthusiasts. Furthermore, its compatibility with underfloor heating systems ensures that your spaces remain cosy and comfortable, especially during colder months.
Water Resistance and Warranty:
Designed with modern living in mind, this laminate flooring boasts water-resistant properties, providing peace of mind in case of spills. Additionally, when paired with hydrokit and PE foam, homeowners can enjoy a 10-year wet area warranty, ensuring long-term protection and durability even in moisture-prone areas. However, it is crucial to note that this flooring is not suitable for wet rooms, ensuring users are aware of its application limitations.
Accessories and Additional Features:
Enhancing its appeal, the Quick-Step Aquanto range offers matching accessories, allowing homeowners to achieve a cohesive and polished look throughout their space. This attention to detail ensures that every aspect of your flooring experience is covered, from aesthetics to functionality.
Conclusion:
The Quick-Step Aquanto Beige Oak Effect Laminate Flooring stands out as a robust, stylish, and cost-effective solution for homes and commercial spaces alike. With its combination of durability, ease of installation, and elegant design, it addresses the needs of high-traffic areas without compromising on style. Backed by a generous guarantee and enhanced with Scratch Guard technology, this laminate flooring is a worthwhile investment for those looking to upgrade their living spaces. Whether you're revamping your home or updating a commercial space, the Quick-Step Aquanto is a choice that promises performance, aesthetics, and overall satisfaction.
Transform your living space with the Quick-Step Salto Mayfair Light Grey Oak 8mm Laminate, a flooring solution that beautifully combines style, durability, and innovative technology. Offered by Wickes, this exquisite laminate flooring is perfect for various areas of your home, including bathrooms, kitchens, and living spaces, making it a versatile choice for contemporary homes. Let's dive into the features, benefits, and all the aspects that make this product stand out in the competitive world of flooring.
Style and Aesthetics:
Embrace the 'Greige' trend with the Mayfair Light Grey Oak laminate, a unique shade that perfectly blends warmer beige tones with cooler grey undertones, creating a harmonious and modern look. The registered embossed finish adds a realistic wood effect, enhancing the natural feel and aesthetic appeal of your space. This light shade not only brightens up your rooms but also provides a versatile foundation that complements various interior design styles.
Durability and Performance:
Built to last, this laminate flooring boasts an AC4 rating, ensuring it can withstand high traffic and the hustle and bustle of busy family homes. The inclusion of Stain and Scratch Guard technology provides an additional layer of protection, making the flooring highly resistant to scratches, stains, dirt, and scuff marks. With a 20-year guarantee, Quick-Step demonstrates confidence in the product's longevity and performance, giving you peace of mind with your investment.
Innovative Technology:
One of the standout features of the Quick-Step Salto Mayfair laminate is the HydroSeal water-repellent coating, which provides exceptional water resistance. This technology ensures that the flooring is suitable for use in bathrooms and kitchens, areas typically prone to moisture. Moreover, this water-resistant feature is complemented by sound reduction capabilities, enhancing the comfort and tranquility of your living space.
Installation and Compatibility:
Installation is a breeze with the patented Uniclic fitting system, a user-friendly mechanism that allows for quick and easy installation. Simply click the planks together, and enjoy a seamless and secure fit, perfect for DIY enthusiasts and professionals alike.
Specifications and Additional Features:
This laminate flooring comes in planks measuring 1261 mm in length, 192 mm in width, and 8 mm in thickness, with each pack covering 2.179 m². The light grey color, belonging to the grey color family, adds a contemporary touch to your space, while the HDF material ensures durability and stability. Made in Belgium, this Quick-Step product meets PEFC certifications, ensuring it adheres to sustainable forestry standards.
Conclusion:
The Quick-Step Salto Mayfair Light Grey Oak 8mm Laminate Flooring is a testament to the brand's commitment to delivering stylish, durable, and innovative flooring solutions. With its unique 'Greige' shade, water-repellent technology, and ease of installation, it stands out as a top choice for homeowners looking to enhance their living spaces. Whether you're renovating your bathroom, kitchen, or living area, this laminate flooring promises to bring style, performance, and long-lasting beauty to your home.
Embrace the warmth and authenticity of Sumatra's 7mm Laminate Flooring in Naked Oak Effect—a soulful and resilient choice for your beloved home. Every plank tells a story, echoing the intricate textures and rich tones of real wood, while offering the robustness needed for everyday life. Be it the bustling hallways filled with laughter or the quiet sanctuary of your bedroom, this flooring is ready to live your moments with you. Let's journey together through the features and heartfelt reasons why Sumatra Laminate Flooring might just be the perfect new companion for your living spaces.
Features and Aesthetics:
Step into a world of rustic charm as you lay your eyes on the Naked Oak Effect, a homage to nature's unparalleled artistry. The gentle brown hues dance gracefully across each plank, while the bevelled edges add a touch of elegance and depth, creating an ambiance filled with warmth and serenity. It's not just flooring; it's a canvas upon which the stories of your life unfold.
Durability: A Companion for Years to Come:
Life happens, and it's full of surprises! Sumatra Laminate Flooring is ready for it all—with its extra tough PU wear layer, it stands resilient, embracing the high traffic of daily adventures without losing its charm. Backed by a 15-year guarantee, this flooring isn't just a purchase; it's an investment in the countless moments to come.
Installation: A Breeze of Ease:
Say goodbye to complicated procedures and hello to Sumatra's easy click fitting system. Transforming your space has never been easier—no need for nails or glue, just a straightforward setup that leaves room for joy and excitement. And when it comes to upkeep, a simple sweep is all it takes to keep your floors looking as captivating as day one.
A Nod to Nature:
In a world conscious of its footprint, Sumatra Laminate Flooring stands tall and proud, crafted from sustainable and renewable materials sourced from certified forests. And with its friendly compatibility with underfloor heating, your feet can bask in warmth, and your heart in the knowledge that you've made an eco-conscious choice.
Specifications: The Heart of Your Home:
With dimensions that speak of grandeur and a color that whispers tales of the forest, this flooring is ready to be the foundation of your home's story. The high-density fibreboard ensures a steadfast and sturdy companion, while the brown hues bring a touch of timeless elegance to your space.
Conclusion:
Sumatra's 7mm Naked Oak Laminate Flooring is more than just a flooring option; it's a heartful addition to your home, ready to embrace life's moments with resilience and grace. Its rustic charm and enduring strength offer a sanctuary of warmth and authenticity, inviting you to step inside, live fully, and express your story. Here's to the chapters yet to be written on the canvas of your home!
Stepping into a realm where elegance meets affordability, GoodHome presents the Heanor Light Oak Laminate Flooring—a marvelous option for those seeking the classic allure of real wood while adhering to a budget. Designed to effortlessly grace your living spaces, this laminate flooring combines simplicity in installation with enduring charm. Whether it's the quiet sanctuary of your bedroom or the lively heart of your living room, the Heanor Light Oak is ready to transform your space. Let's unfold the story of this delightful flooring option together.
Features and Aesthetics:
With its light oak effect, this laminate flooring brings the timeless beauty of wood into your home, creating an ambiance filled with warmth and serenity. The 4-side bevelled edges are not just a detail; they are a nod to authenticity, enhancing the wood-like appearance and adding depth to each plank. It's a dance between classic and contemporary, and your living spaces are the stage.
Durability and Guarantee:
Life is full of movement, and the GoodHome Heanor Laminate Flooring is ready to keep pace. Built to endure, it's a perfect companion for high traffic areas, promising to maintain its allure through years of footsteps, gatherings, and quiet moments. With a 15-year guarantee, it's not just flooring; it's a promise of longevity and quality.
Installation and Maintenance:
The journey to revitalizing your space should be filled with excitement, not complexity. That's where the Heanor Light Oak shines—with its fold-down system and easy click fitting installation, transforming your home becomes a joyous DIY adventure. And when it comes to upkeep, a simple sweep and occasional mop are all it takes to keep your floors looking impeccable.
Sustainability and Compatibility:
Embracing the future, GoodHome ensures that the Heanor Laminate Flooring is responsibly sourced, helping preserve our planet's precious natural resources. Additionally, its compatibility with underfloor heating systems adds an extra layer of warmth, ensuring that comfort is never compromised.
Conclusion:
The GoodHome Heanor Light Oak Laminate Flooring is a symphony of classic aesthetics, modern practicality, and environmental consciousness. It's a flooring solution that invites you to experience the beauty of wood, enjoy the simplicity of installation, and relish in the warmth of your transformed living space. With a 15-year guarantee and a commitment to sustainability, it's more than just flooring—it's a step towards a home filled with warmth, beauty, and peace of mind. Your living spaces are calling, and the Heanor Light Oak is ready to answer.
Immerse yourself in the perfect blend of style, durability, and innovation with Quick-Step's Salto Finn Medium Oak Laminate Flooring. This elegant flooring solution is meticulously crafted to elevate the aesthetic of your living spaces while offering unparalleled durability. Whether it's the high-energy environment of your kitchen, the moisture-prone bathroom, or the cozy allure of your living areas, the Salto Finn is designed to seamlessly fit into every corner of your home. Let's delve into the unique features and benefits that make this flooring option a standout choice.
Features and Aesthetics:
With its medium oak shade and wood effect style, the Salto Finn brings the timeless elegance of oak flooring into your space, creating a warm and inviting atmosphere. The registered embossed finish adds an authentic touch, making it almost indistinguishable from real wood. Every plank is 192 mm wide and 8 mm thick, providing a substantial feel underfoot and a grand visual appeal.
Durability and Resistance:
Life is unpredictable, but your flooring shouldn't be. The Salto Finn is armed with Quick-Step's renowned Scratch Guard and Stain Guard technology, ensuring that it stands resilient against scratches, stains, and daily wear and tear. Perfect for bustling family homes, this flooring is designed to handle the challenges of daily life while maintaining its beauty and integrity.
Waterproof and Sound Reduction:
Say goodbye to water woes and noisy disruptions. The innovative HydroSeal water-repellent coating ensures that the Salto Finn is 100% waterproof for up to 24 hours, making it an ideal choice for bathrooms and kitchens. Additionally, the flooring offers sound reduction properties, ensuring a peaceful and quiet living environment.
Easy Installation and Maintenance:
Embrace the simplicity of installation with Quick-Step's patented Uniclic fitting system. Installing your new flooring becomes a breeze as you click the planks together, creating a seamless and stable surface. Maintenance is just as straightforward, requiring only regular sweeping and occasional mopping to keep your floors looking pristine.
Environmental and Health Standards:
The Salto Finn is not just a treat for the eyes; it's a responsible choice for the planet. With certifications from PEFC, you can rest assured that your flooring is made from sustainably sourced materials. Additionally, the flooring is compatible with low-temperature underfloor heating or cooling, ensuring your comfort in every season.
Conclusion:
Quick-Step's Salto Finn Medium Oak Laminate Flooring stands as a testament to the perfect harmony of style, durability, and innovation. With its charming aesthetics, robust durability, and environmentally conscious design, it invites you to step into a world of timeless elegance and unmatched functionality. Transform your living spaces into a sanctuary of style and comfort with the Salto Finn, and enjoy the peace of mind that comes with a smart and stylish flooring choice.
What Is the Downside to Laminate Flooring?
Laminate flooring, despite its popularity and numerous benefits, does have some downsides that might make it a less suitable option for certain applications or preferences. Here are some of the potential disadvantages:
1. Not Entirely Waterproof:
Although many laminate floors offer water resistance, they are not completely waterproof. Prolonged exposure to moisture can lead to swelling, warping, and damage, especially if the water seeps between the planks. This makes laminate flooring a less ideal choice for areas prone to dampness or spills, such as bathrooms or laundry rooms.
2. Susceptibility to Scratches:
While many laminate floors are designed to be scratch-resistant, they can still be susceptible to scratches from pets' claws, furniture, high heels, or sharp objects. Once scratched, the damaged area can be noticeable and difficult to repair without replacing the affected planks.
3. Limited Refinishing Options:
Unlike hardwood floors, laminate flooring cannot be sanded down and refinished to remove wear and tear. Once the top layer is damaged or worn out, the entire plank must be replaced. This can potentially lead to more waste and higher long-term costs if sections of the flooring need to be replaced frequently.
4. Potentially Less Natural Look and Feel:
Although high-quality laminate flooring can closely mimic the appearance of real wood or stone, some people may notice a difference in feel and sound underfoot. Laminate floors can sometimes have a more hollow and less solid sound compared to real hardwood.
5. Shorter Lifespan than Some Alternatives:
While laminate flooring is generally durable and can last for many years, it tends to have a shorter lifespan compared to hardwood or tile flooring. This might make it a less cost-effective option in the long run, especially in high-traffic areas.
What Thickness for Laminate Flooring Is Best?
The thickness of laminate flooring can vary significantly, usually ranging from 6mm to 12mm. The best thickness for your laminate flooring depends on a variety of factors, including the specific application, the subfloor condition, and personal preferences. Here's a guide to help you understand which thickness might be the best for your needs:
1. 6mm-7mm Thickness:
Pros: Typically less expensive and can be easier to install because of its lightweight nature.
Cons: Less durable and more susceptible to imperfections in the subfloor. It may also feel less stable and sound more hollow when walked upon.
Best For: Areas with less foot traffic or temporary installations.
2. 8mm Thickness:
Pros: A good middle ground, offering a balance between cost and durability. It provides a more solid feel underfoot compared to thinner options.
Cons: While more durable than the thinnest options, it may still show imperfections from the subfloor if not properly prepared.
Best For: Residential areas with moderate foot traffic.
3. 10mm Thickness:
Pros: Offers enhanced stability and durability. It provides a more solid and realistic wood feel underfoot and tends to be more sound-absorbent.
Cons: Can be more expensive than thinner options, but offers better performance.
Best For: High-traffic residential areas, and light to moderate commercial use.
4. 12mm Thickness:
Pros: The thickest and most durable option for laminate flooring. It provides the most realistic wood feel underfoot, with excellent sound absorption and stability.
Cons: More expensive than thinner options, but you are paying for increased durability and a more premium feel.
Best For: High-traffic areas, both in residential and commercial settings.
Additional Considerations:
Subfloor Condition: If your subfloor has imperfections or is not perfectly level, a thicker laminate can help hide these issues.
Acoustic Properties: Thicker laminate tends to absorb sound better, which can be a significant advantage in multi-story buildings or apartments.
Installation: Thicker laminate may require more care during installation, especially when it comes to ensuring that subfloors are level.
Comfort: Thicker laminate can feel more comfortable underfoot, which might be an important factor for some homeowners.
Does Laminate Flooring Scratch Easily from Dogs?
Laminate flooring is known for being durable and scratch-resistant, but it is not completely impervious to damage. When it comes to pets, and dogs in particular, the risk of scratching depends on several factors.
Factors Influencing Scratch Risk:
Dog's Size and Breed: Larger dogs or breeds with heavier builds are more likely to cause scratches, especially if they tend to run or play indoors.
Dog's Nails: Long or untrimmed nails are more likely to cause scratches on laminate flooring. Regular nail trims can help minimise this risk.
Floor's Wear Layer: The durability of laminate flooring is largely determined by the thickness and quality of the top wear layer. A thicker wear layer with added scratch-resistant properties can better withstand the rigors of pets' claws.
Floor's Texture and Finish: Floors with a textured or embossed finish can help hide minor scratches and wear. Matte finishes are also less likely to show scratches than glossy finishes.
Tips to Prevent Scratches:
Regular Nail Trimming: Keep your dog's nails trimmed to help prevent scratches.
Use Rugs and Mats: Place rugs or mats in high-traffic areas or areas where your dog tends to play.
Regular Cleaning: Keep the floor clean from dirt and debris, as these can act like sandpaper under your dog's paws, contributing to scratches.
Choose the Right Laminate: If you have dogs, consider choosing a laminate flooring option designed to be extra durable and scratch-resistant.
Furniture Pads: Use furniture pads under the legs of chairs, tables, and other heavy furniture to prevent scratches.
The Verdict:
While laminate flooring is more resistant to scratches than many other flooring types, it is not entirely scratch-proof. Dogs can scratch laminate flooring, especially if they have long nails and are active indoors. Choosing a high-quality, durable laminate flooring and taking preventative measures can help minimise the risk of scratches and maintain the beauty of your floors.
Conclusion
In conclusion, opting for cheap laminate flooring doesn't necessarily mean compromising on quality or aesthetics. Today's market is filled with affordable options that offer durability, ease of installation, and a variety of styles to suit every taste and need. From mimicking luxurious hardwood to providing a range of color and texture options, laminate flooring proves to be a practical yet stylish solution for homeowners on a budget.
However, it's crucial to conduct thorough research and consider factors such as the thickness of the planks, the wear layer, and the installation system before making a purchase. Remember that proper maintenance and care can significantly extend the lifespan of your laminate flooring, ensuring that your investment stands the test of time.
Moreover, the environmental impact and the health aspects of the materials used should not be overlooked. Opt for options that are certified for low VOC emissions and made from sustainable resources to ensure a healthy indoor environment.
By taking the time to explore the vast array of cheap laminate flooring options available, and armed with the knowledge of what to look for, homeowners can confidently create a beautiful, durable, and cost-effective living space. Remember, a lower price tag doesn't have to mean lower quality; with careful selection and proper care, your laminate flooring can provide both style and performance without breaking the bank.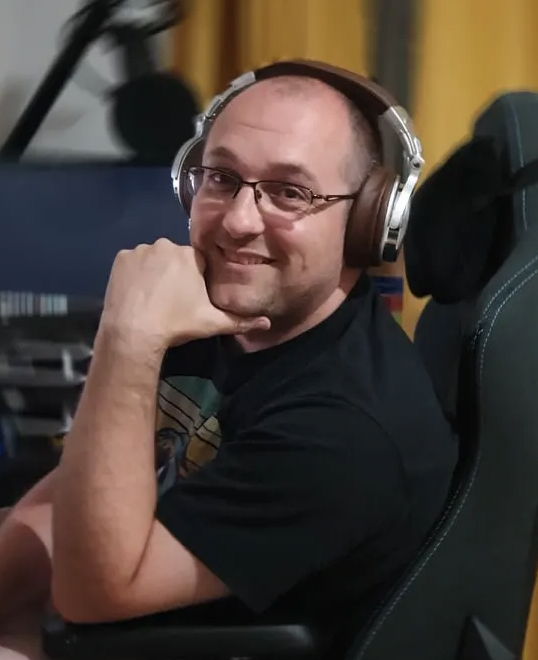 Matt is a professional copywriter and researcher over at https://sucklessatcontent.com/. When he can be prised away from his PC, his wife enjoys setting him DIY tasks around the house.