Black pendant lights are a stylish and versatile choice for adding drama and sophistication to any room. As you consider incorporating these lights into your home, focus on the space you want to enhance. Whether it's making a bold statement in your living room or adding elegance to your dining area, there's a black pendant light design to suit every style.
Think about the size and design that best fits your space. Options range from sleek and minimalist to more intricate and ornate. The material of the light, be it matte black metal, glass, or fabric, also influences its overall impact.
It's important to consider the type of lighting you desire. Do you prefer a soft glow or a brighter light? This will guide your choice of bulbs and the design of the pendant.
Lastly, ensure your new black pendant lights complement your existing lighting scheme to create a cohesive and inviting atmosphere. Remember, these lights are more than just functional; they're a statement piece that can elevate your home's aesthetic.
Black Pendant Lights Ideas for Kitchen Island
Black pendant lights for kitchen islands offer an elegant and modern solution to illuminate and accentuate the heart of your home. These stylish fixtures not only provide essential lighting for food preparation and dining but also serve as a focal point, adding a touch of sophistication to your kitchen's design. Whether you're cooking, entertaining, or simply enjoying a quiet meal, black pendant lights create an inviting ambiance that enhances the overall functionality and aesthetic of your kitchen island.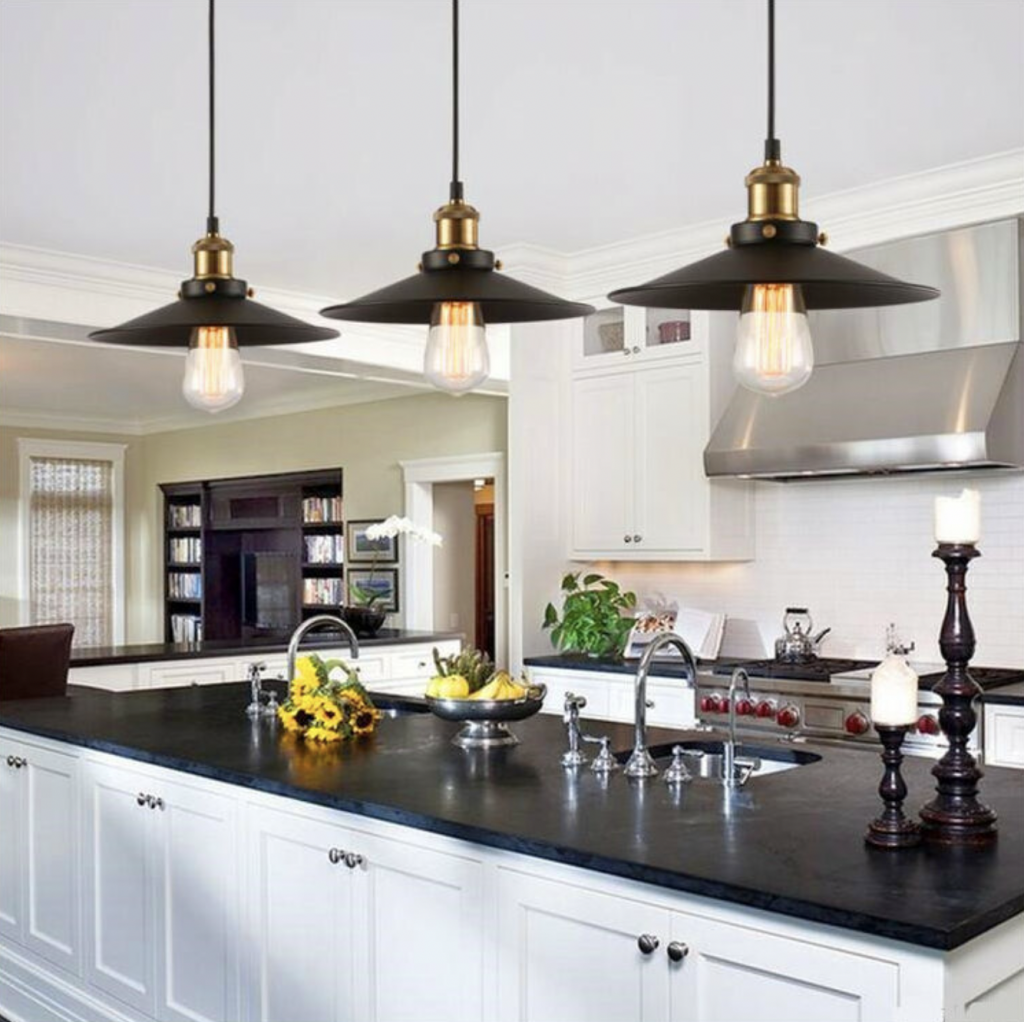 This chandelier is more than just a light fixture; it's a statement piece that brings character and sophistication to any room. With its sleek design and perfect shape, it adds a touch of modern elegance to your home or creative space. The size is just right – the shades are 30 cm high and 10 cm in diameter, striking a balance between being noticeable and not overpowering. Plus, the 100 cm rope is adjustable, so you can hang it at the perfect height for your space.
The material quality is impressive. Made of high-quality iron, it's built to last, resisting rust and wear over time. The color is a classic black, versatile enough to complement any room's decor, from minimalist to eclectic.
This chandelier is practical too. It comes with three pendant lights, providing ample illumination for a variety of settings. It's compatible with E27 base bulbs, supporting up to 60 watts, giving you the freedom to choose the brightness you prefer (note that the bulbs aren't included). Its voltage range of 110-220V makes it suitable for a wide range of homes.
But it's not just for homes. This chandelier is versatile enough for a café, a cozy loft, or even a chic bar. It's perfect anywhere you want to create an inviting ambiance, from your living room to a stylish study, a serene bedroom, or even over a bustling kitchen island.
In summary, this chandelier is a blend of style, quality, and versatility. It's more than just a source of light; it's a piece that will elevate the look and feel of any space it graces.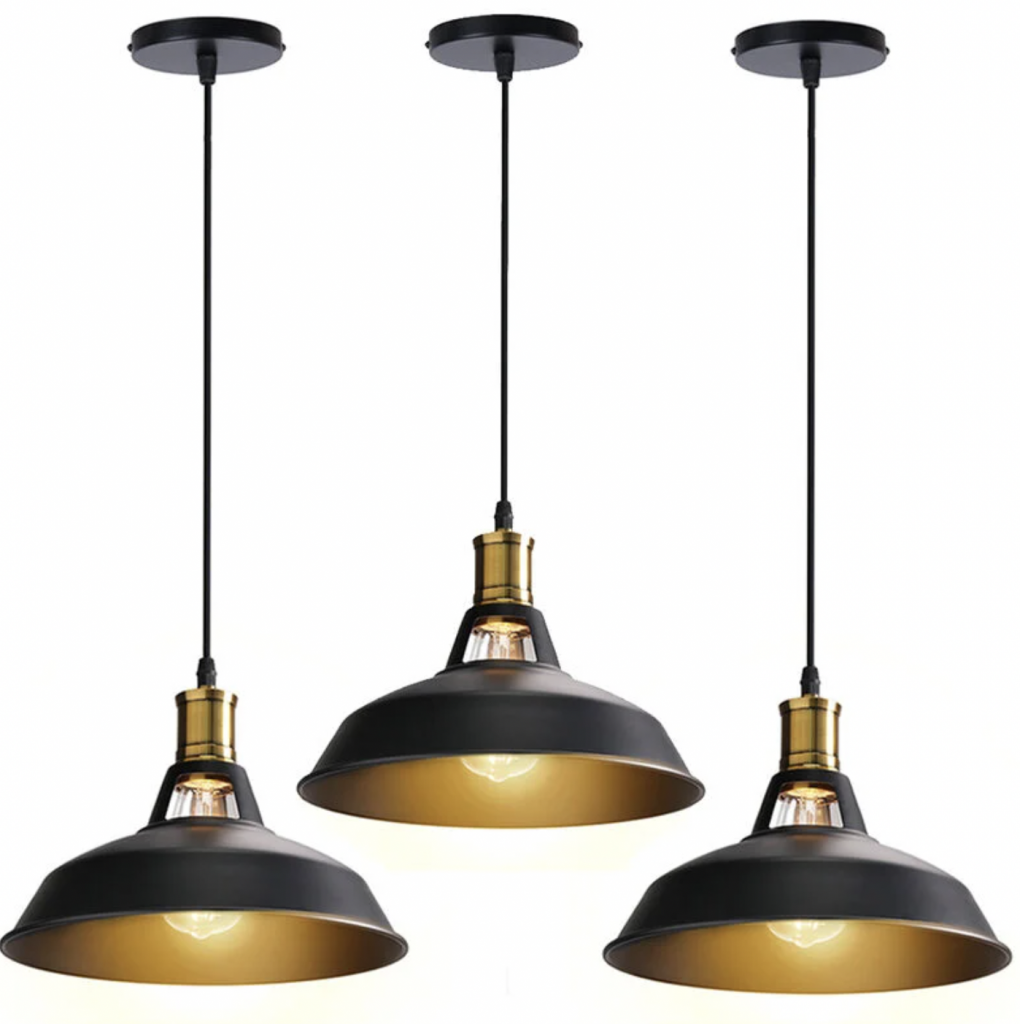 This chandelier isn't just a lighting fixture; it's a statement of style and a nod to the classic industrial era. Its retro design, crafted from metal with a sleek painted finish, brings a unique texture and an old-world charm to your room. The black color adds a timeless elegance, while the metal construction promises durability. This piece isn't just about looks; it's built to last, resisting oxidation and corrosion, so you won't have to worry about it rusting any time soon.
Measuring 27 cm in diameter and 17.5 cm in height, this chandelier is just the right size to make an impact without overwhelming your space. The ceiling diameter is a neat 10 cm. What's really handy is the adjustable cable, stretching up to 100 cm, giving you the flexibility to hang it at the perfect height for your room.
Operating at 220-240V and compatible with up to 60W bulbs, this chandelier is versatile. It fits any standard E27 base incandescent or LED bulb, though you'll need to source the bulbs separately. This means you can customize the lighting to suit the mood and style of your space.
This chandelier is ideal for spaces ranging from 5 to 15 square meters, making it a versatile choice for various room sizes. Its simple yet striking design makes it a great fit for a multitude of settings – imagine it in your kitchen, lighting up a café, welcoming guests in a hallway, adding ambiance to a restaurant, or bringing character to a study. It's equally at home over a bar counter, in a farmhouse, warehouse, club, hotel, or office.
In essence, this chandelier is a wonderful fusion of industrial charm and practicality. It's more than just a source of light; it's a centerpiece that elevates the style of any space, be it home or commercial. Perfect for those who appreciate the beauty of retro design and the reliability of modern craftsmanship.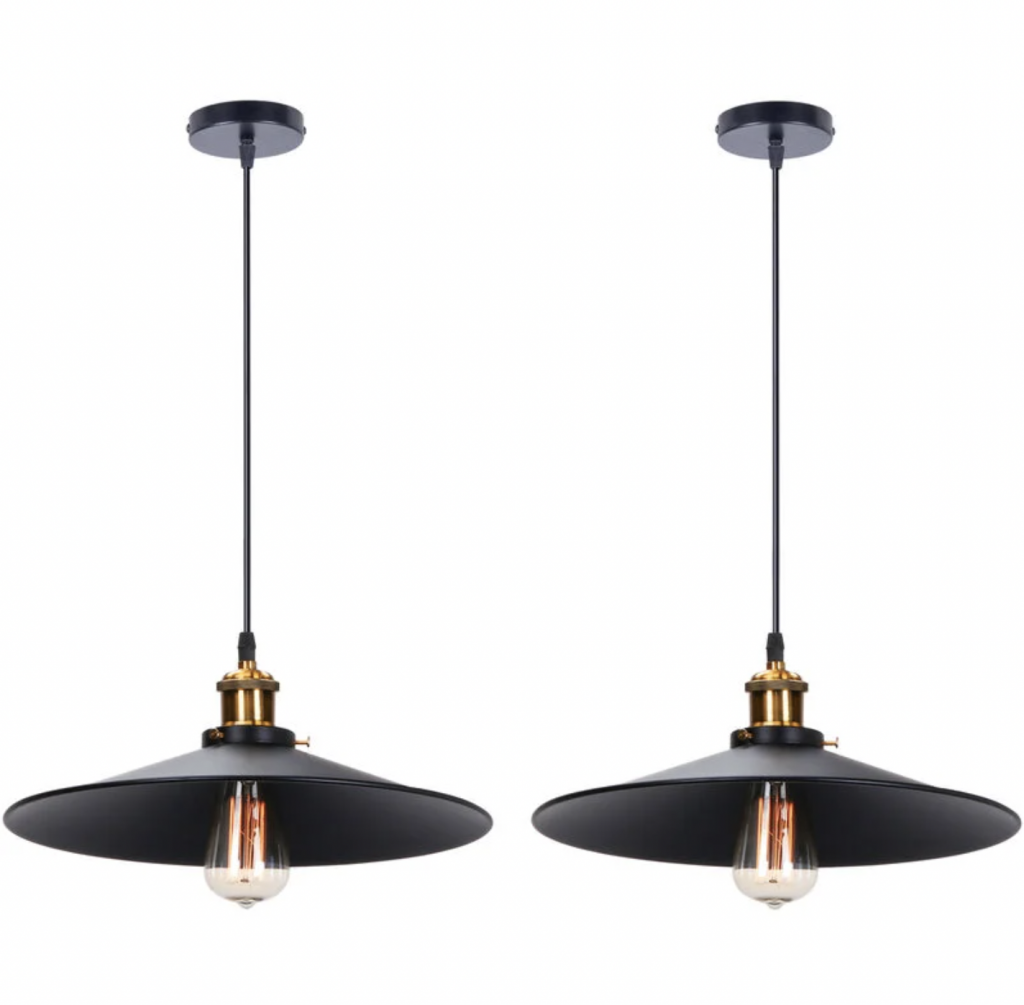 Imagine a chandelier that does more than just light up a room – it transforms it. This is exactly what this chandelier does with its perfect shape and elegant design. Standing at a stately height of 36 cm with a slender diameter of 10 cm, it's the ideal size to make a statement without overpowering your space. The adjustable 100 cm rope is a thoughtful touch, allowing you to tailor its height to suit your room's unique vibe.
Crafted from high-quality iron, this chandelier is a testament to durability and style. The black color exudes a classic sophistication, easily blending into various decor themes, whether you're going for a modern look or a more traditional feel. And, thanks to its rust-resistant material, it promises to keep looking great year after year.
This chandelier is versatile in more ways than one. It works with a voltage range of 110-220V and is compatible with E27 base bulbs, up to 60 watts. The choice of bulb is yours to make, letting you set the perfect mood, whether you're after a bright, lively atmosphere or a softer, more intimate setting.
Its application is as varied as your imagination. From bringing a warm glow to your living room, kitchen, or dining room, to adding character to a study or a balcony, this chandelier is up to the task. It's not just for homes either – it can light up a corridor, a staircase, a loft, or even add a touch of elegance to a café, a bedroom in a boutique hotel, a chic bar, or a club.
In short, this chandelier isn't just an illumination tool; it's a centerpiece that enhances the entire feel of a space. It's a perfect blend of functionality and art, making it a superb choice for anyone looking to infuse their space with a bit of elegance and enduring style.
Black Pendant Lights Ideas for Living Room
Black pendant lights are an excellent choice for living rooms, offering a perfect blend of style and functionality. These lights provide a sophisticated touch, transforming the ambiance of the space with their elegant design and focused illumination. Whether you're looking to create a cozy, intimate setting or a bold, dramatic statement, black pendant lights can adapt to your living room's aesthetic, enhancing its overall appeal and atmosphere.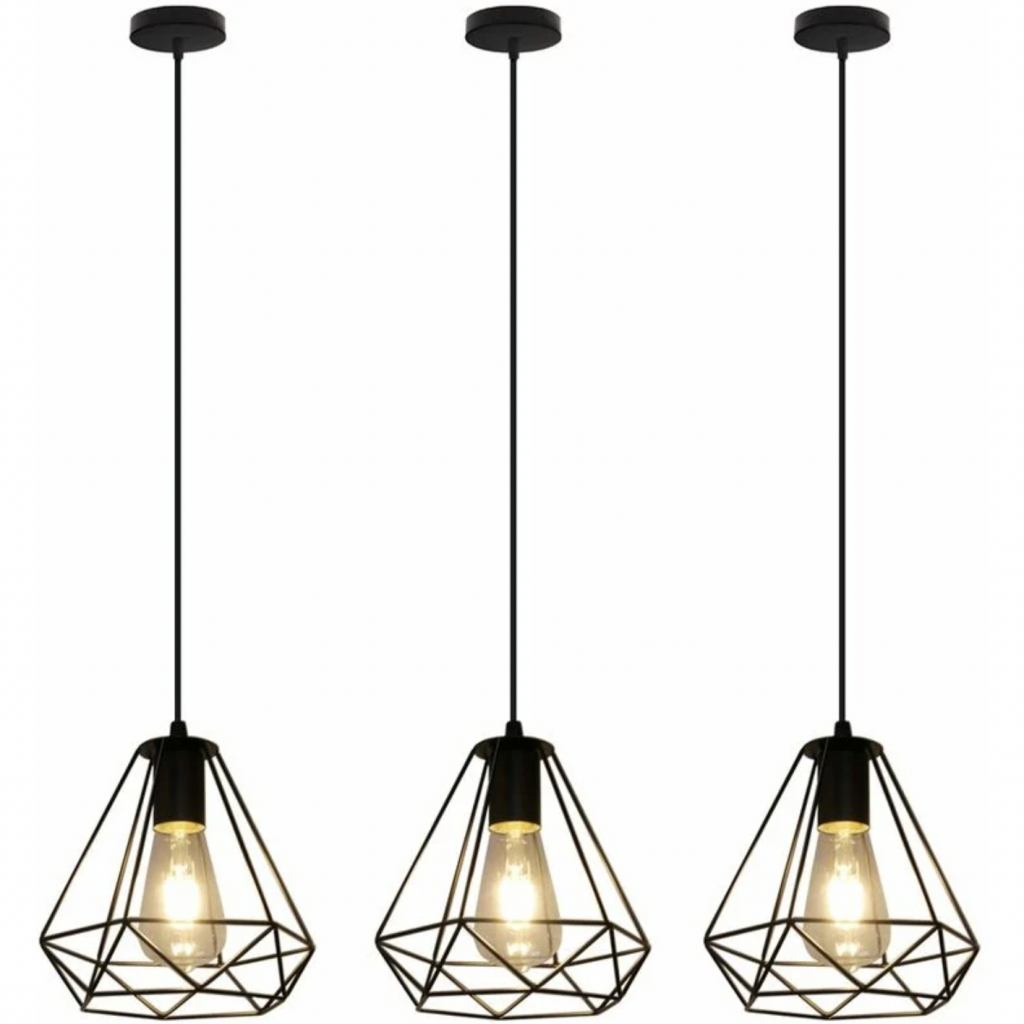 The Industrial Old-Fashioned Single-Headed Cage Ceiling Lamp is a testament to the timeless appeal of classic industrial design. Its design stands out with simple yet elegant lines, creating a neat, generous, and beautiful silhouette that adds character to any room. The symmetrical arrangement of the lamp's body lends a sense of order and sophistication.
Crafted from high-quality metal iron, the lamp's cage is not just an aesthetic feature but a practical one too. It ensures the bulb is protected, which is especially useful in bustling spaces. The durable construction of the lamp promises longevity and resistance to fading, making it a lasting addition to your decor.
In terms of size, the lamp strikes a perfect balance with a diameter of 20 cm and a height of 21.5 cm. The 100 cm long cable is another thoughtful feature, offering the flexibility to adjust the height to suit your space's specific needs. The black color of the lamp and a ceiling diameter of 10 cm ensure it will fit seamlessly into various interiors.
This ceiling lamp is designed for an open-type bulb and is suitable for a maximum 60W E27 Edison screw bulb or LED bulb, though the bulb is not included. This versatility allows you to choose the type of lighting that best fits your ambiance, whether it's a warm, vintage glow or a more modern, bright light.
The lamp is an excellent choice for indoor spaces where you want to add a touch of retro charm. It's ideal not only for living rooms, but also for cafes, parties, apartments, kitchens, bars, study rooms, restaurants, wine cellars, lounges, and other areas where decorative lighting can make a significant impact.
In essence, this Industrial Cage Ceiling Lamp is more than just a source of light; it's a piece of art that brings a vintage industrial charm to any setting. It's perfect for those who appreciate the beauty and functionality of industrial design and are looking for a durable, stylish lighting solution.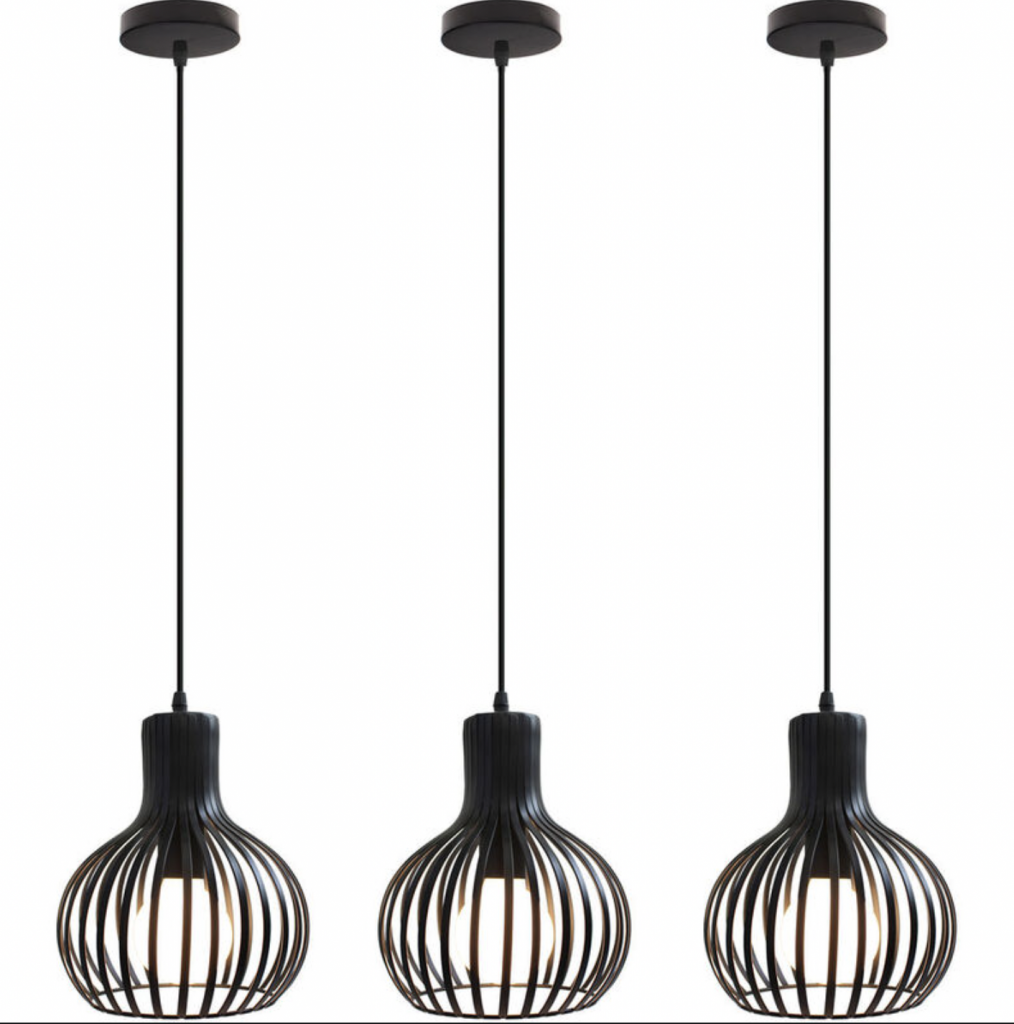 This Modern Minimalist Chandelier embodies the essence of contemporary elegance. Its round lampshade and sleek surface texture make it a standout piece, ideal for those who adore a simple yet sophisticated aesthetic. Made from high-quality metal iron and finished with a durable paint, this chandelier is as sturdy as it is stylish, with an eco-friendly nod thanks to its low carbon footprint.
In black, it effortlessly blends into various decor styles, offering a subtle yet impactful presence. Its size is perfectly proportioned, with a 20 cm diameter and 23 cm height, complemented by an adjustable 100 cm cable for easy height customization.
The chandelier operates on 220V and fits any E27 bulb up to 60W, giving you the freedom to choose from halogen, Edison, or LED energy-saving lamps to match your lighting preference (note: bulbs are not included).
Ideal for rooms ranging from 5 to 15 square meters, this chandelier is a versatile choice for your study, bedroom, living room, dining room, or hotel room. It's more than just a light source; it's a statement piece that brings a touch of modern minimalism to any space.
Summary
Wrapping up, diving into the world of black pendant lights is an adventure in style and practicality, perfect for any corner of your home. Be it to create a dramatic statement in your living area or to add a cozy glow to your bedroom, these lights are as versatile as they are elegant. And the best part? Finding the ideal black pendant light for your space is a breeze with Buildiro.com. With a plethora of options from the UK's top lighting suppliers all in one place, Buildiro makes it simple and enjoyable to compare and pick the perfect lighting solution for your home. So, go ahead, give your space the uplift it deserves with a beautiful black pendant light from Buildiro. Happy lighting!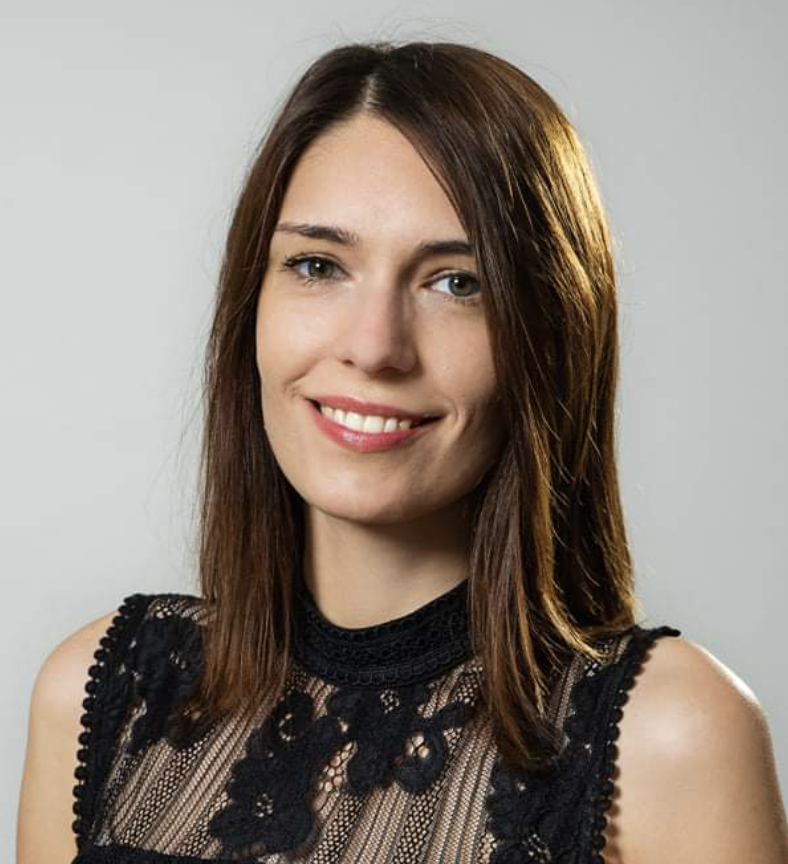 Andrea is a garden and DIY enthusiast. She always comes up with great ideas and the latest trends in the interior or outdoor design.