Selecting a suitable cement mixer is crucial for any construction project. Our comprehensive guide on "Best Cement Mixer Reviews" features detailed reviews of top models, analysing their strengths, weaknesses, and practical applications. Whether you need a portable or heavy-duty mixer, our guide will assist you in making an informed decision. Let's dive into the world of the best cement mixers.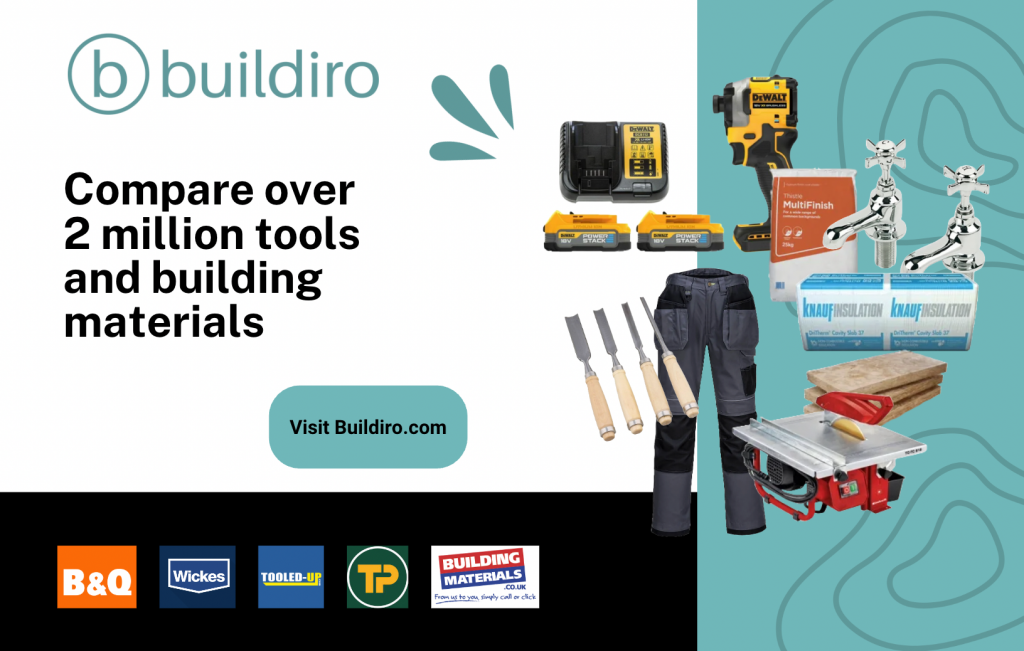 Best Cement Mixers
Belle 550W 230V Cement mixer 136L Minimix 150 MPCM370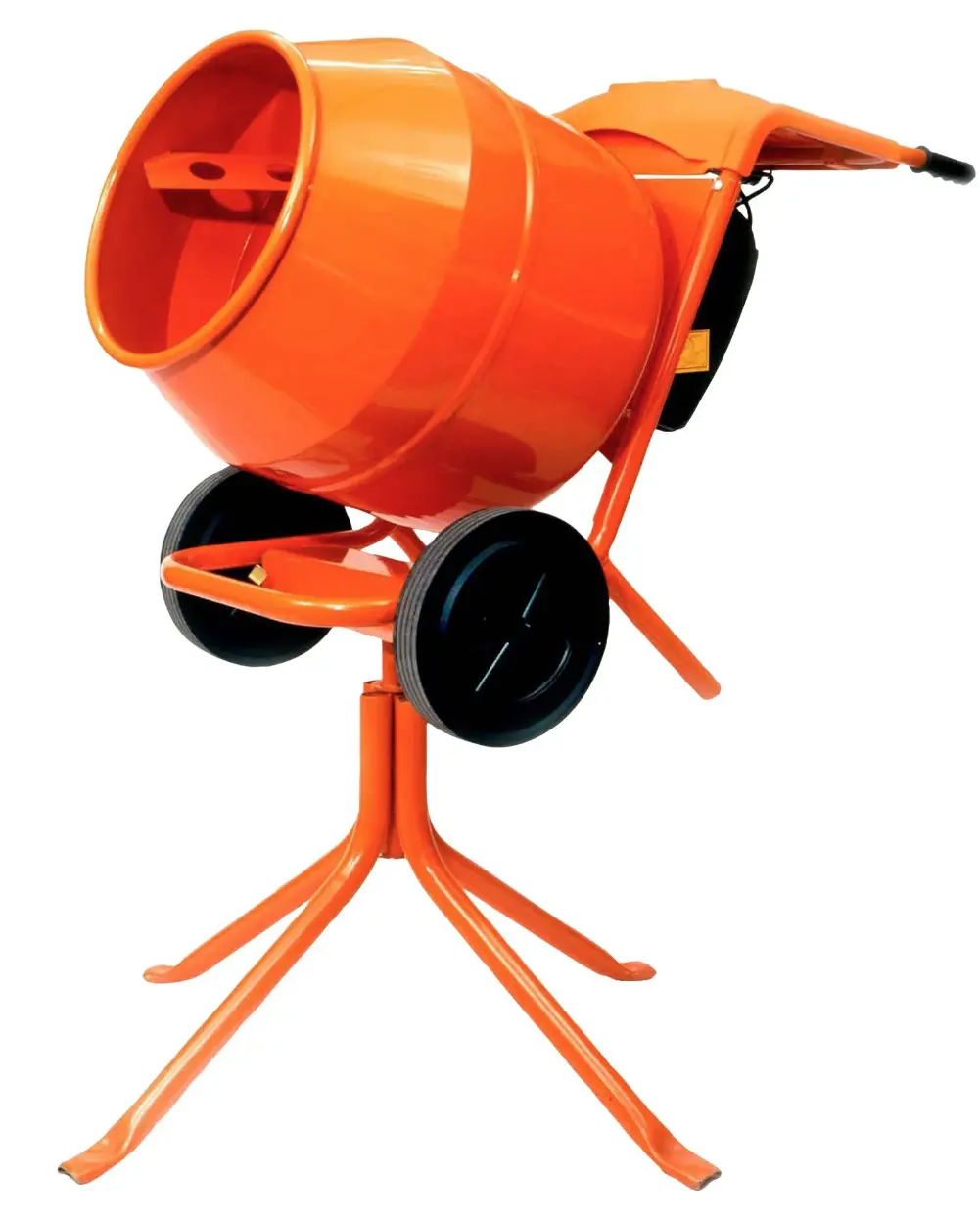 Are you seeking a reliable cement mixer for your concrete and mortar mixing needs? Your search ends here with this exceptional corded orange mixer. This mixer boasts a mixing volume of 90L and a motor power of 0.75 hp – 0.55 kW, which provides an impressive load speed of 24rpm. It is specially designed to endure harsh site conditions, whether you require it on or off a stand. Its compact and portable design ensures easy transportation to any location where it's needed.
Read also: How to save money on building materials?
This mixer is designed with an extra-thick drum and quick mix paddles, allowing it to handle a full barrow load of concrete or mortar. Safety is paramount, and this mixer is CE-compliant and comes with an NVR safety power switch, ensuring added security. With a one-year guarantee of a stand (9.5kg) and quick mix paddles included, this mixer is an excellent investment that you can rely on for all your cement mixing needs.
Scheppach Cement Mixer 120 L 230V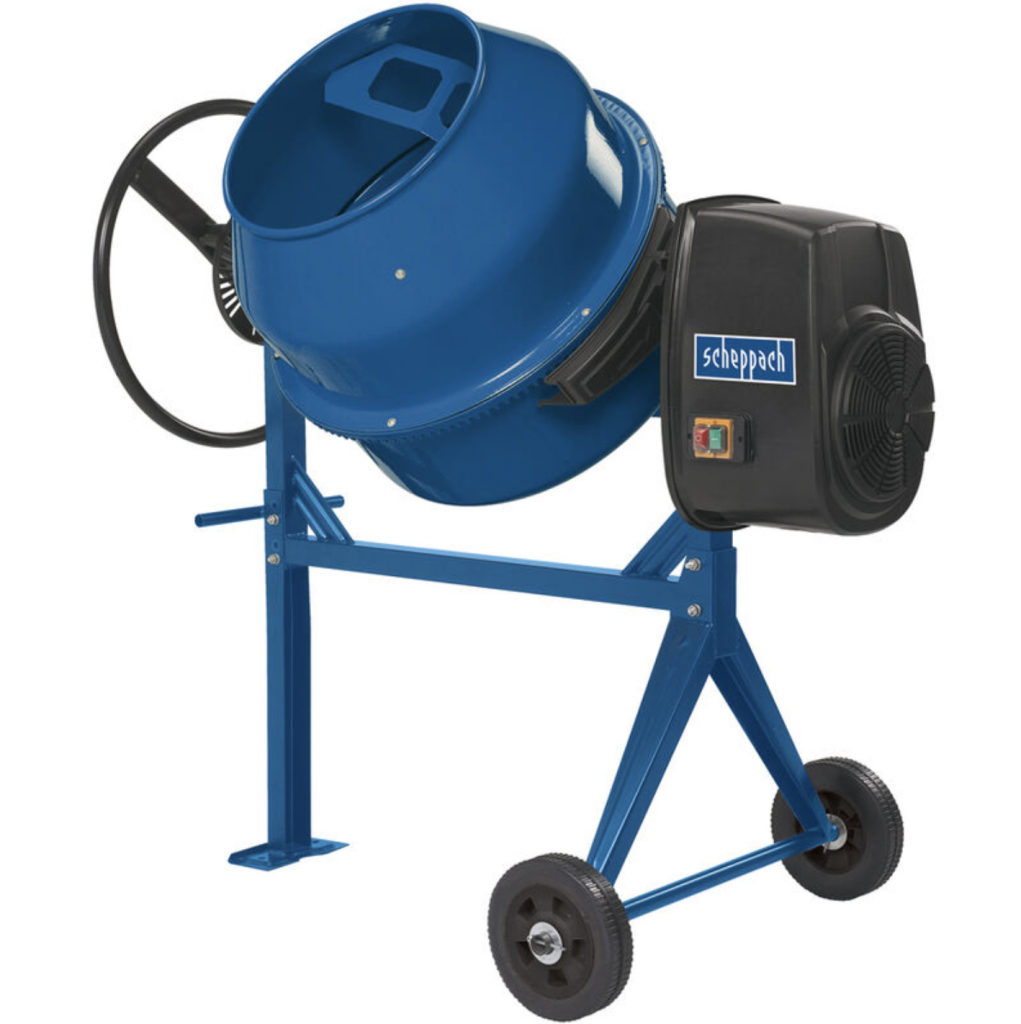 The MIX120 cement mixer offers unbeatable value without compromising on performance. Its 550-watt motor and 120 Ltr mixing drum are built to last, while its safety features make it a top choice. With easy transport and a range of accessories, it's the perfect tool for any DIY or medium-sized building project.
Cement Mixer Hyundai HYCM160 160 Litre 240v 650w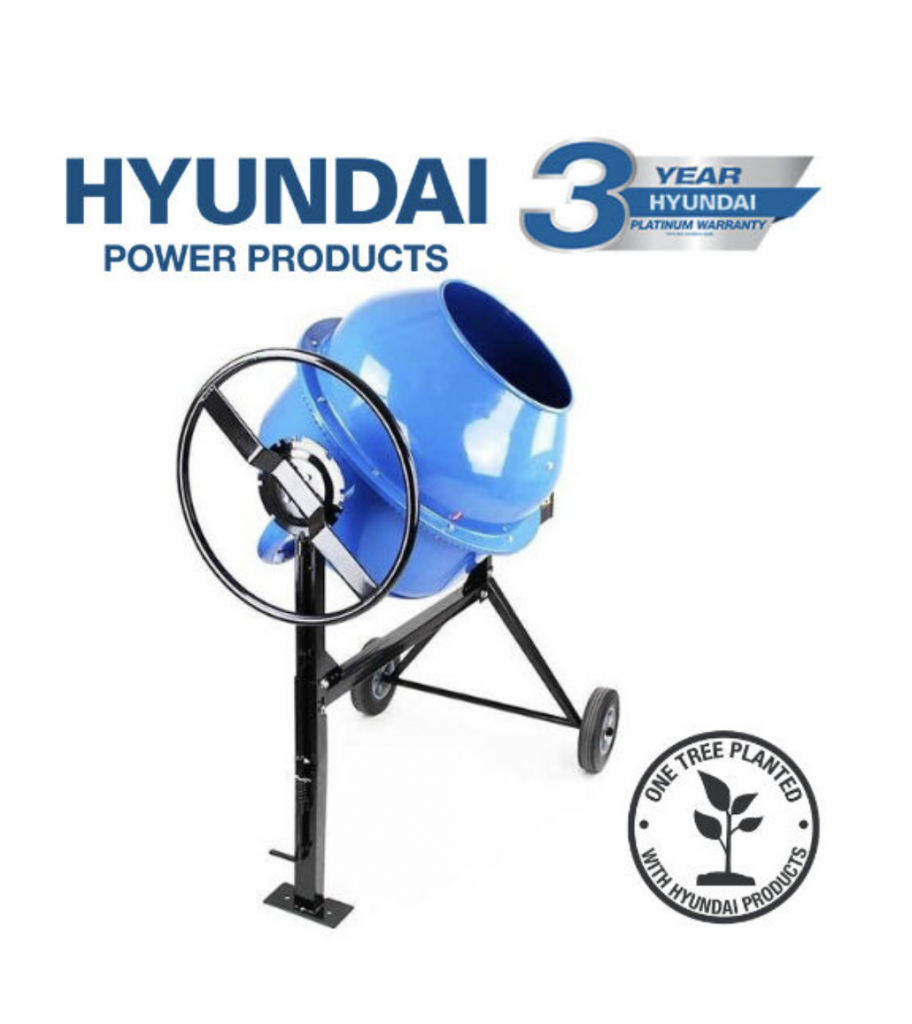 Are you seeking a reliable and efficient electric cement mixer for your building projects? Check out the Hyundai HYCM160 cement mixer. Equipped with a powerful 230v 650w electric motor, it has a spacious 160-litre mixing drum and two gated mixing paddles that produce consistent results. It's easy to use and requires minimal maintenance, making it perfect for professionals and DIY enthusiasts.
Mac Allister 370W 240V Cement mixer 134L MAC90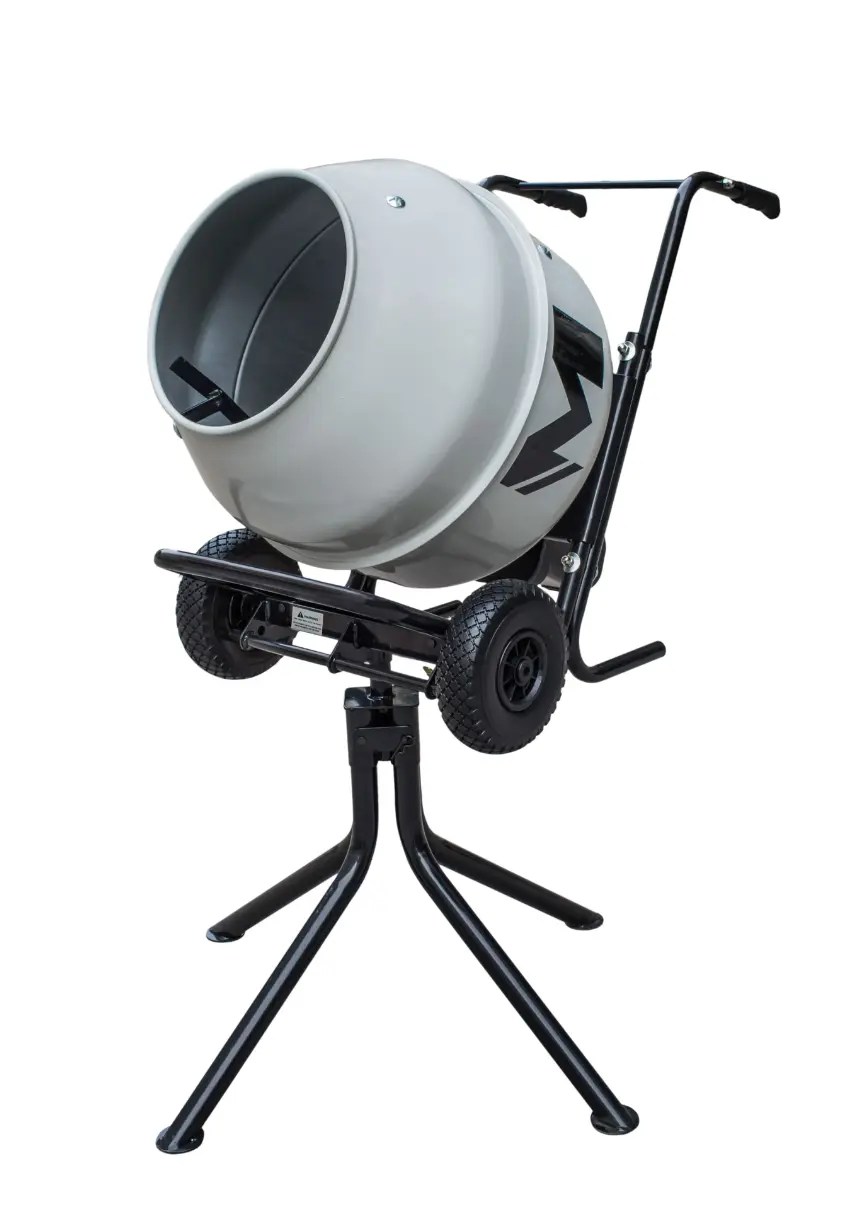 This corded cement mixer is excellent if you're looking for a reliable cement mixer for your construction needs. Consider this one if you need a mixer that can handle large volumes quickly and efficiently. It has a capacity of 100L, a load speed of 1440rpm, and an outlet height of 1040mm. Additionally, it can easily fit through a standard 2'6″ doorway. Additionally, it features a stand, rear handles, and side wheels for easy manoeuvrability. The drum has a volume of 134L and can mix up to 100L at a time. Plus, it comes with a 1-year guarantee for added peace of mind.
JCB 370W 230V Cement mixer 134L LC140-A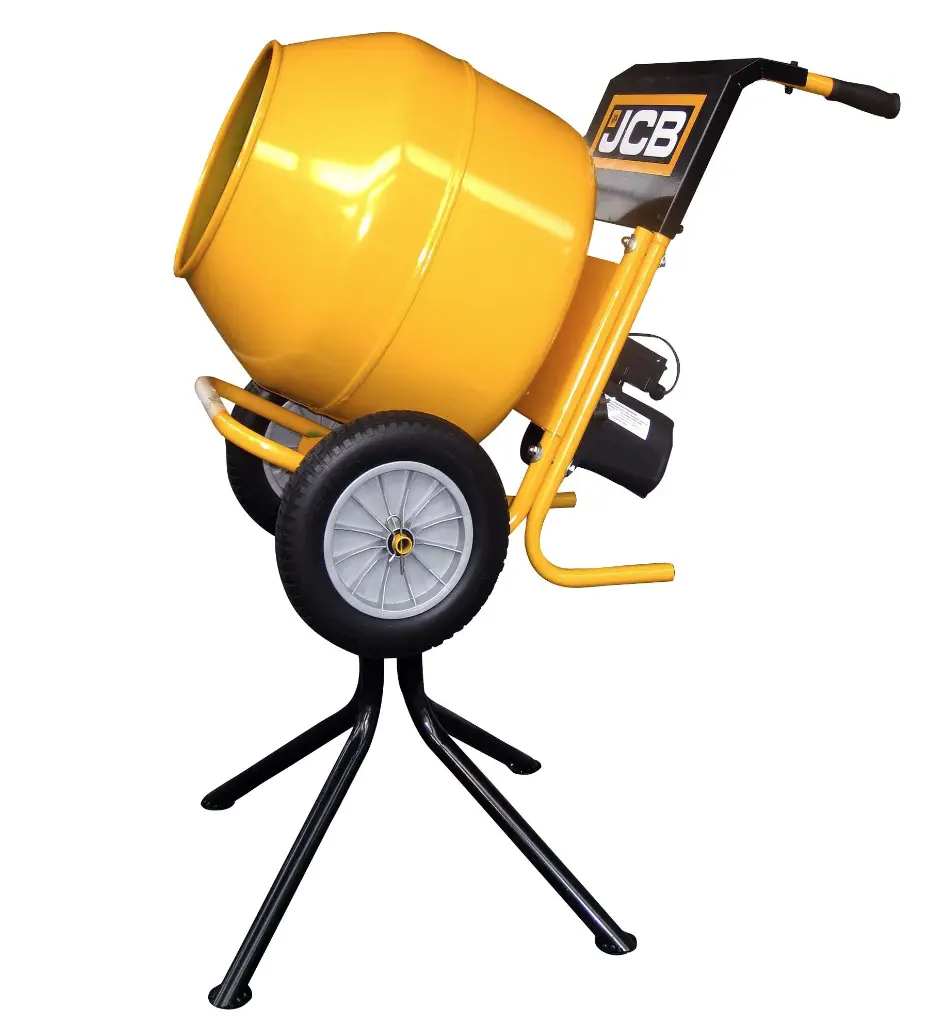 If you are searching for a reliable cement mixer, look no further! This corded cement mixer is an excellent choice with a motor power of 370 W, which gives you a load speed of 23rpm. Additionally, it comes with a stand that weighs 11.3kg and quick mix paddles for added convenience. You can trust its durability due to its heavy-duty puncture-proof wheels and single-phase, double-insulated motor. Assembly is quick and easy, and the large welded paddles always ensure a thorough mix, leaving you with well-mixed cement. Moreover, you'll have peace of mind with your purchase as it comes with a 1-year guarantee, ensuring you will have a long-lasting and reliable cement mixer.
How to choose a cement mixer?
What size of cement mixer drum do I need? (UK)
A typical cement mixer with a capacity of 160 litres can create up to 250 kg of concrete per batch, which is approximately 0.2 – 0.3 cubic meters. A smaller mixer with a capacity of 50 litres can produce around 50 kg of concrete. On the other hand, larger drums with a capacity of 250 litres can create as much as 400 kilograms (0.5 cubic meters) of concrete per batch.
What to look for when buying a cement mixer?
When selecting a cement mixer, it's crucial to consider its size. If you're tackling a big project requiring substantial concrete, opt for a larger mixer like a drum or barrel mixer. These mixers can prepare more concrete in one go, making your job more manageable.
Petrol or electric cement mixer?
There are two types of cement mixers – electric and petrol. The petrol-powered mixers are commonly used on construction sites where electrical power is not easily accessible and requires more power. However, they tend to be heavier, bulkier, and more polluting due to noise and atmospheric factors. Therefore, they are only sometimes the best option for residential or home use.
Best brands of cement mixers
Belle
Belle, formerly based in the UK, merged with Altrad Group in 2009 and moved to France. They produce compactors, saws, flatbeds, generators, and cement mixers in various styles and sizes (100-150L drums). Their products are popular among tradespeople.
Charles Bentley
Charles Bentley, a well-established UK-based company, has been in the business since 1860. The company started as a brushmaker and has expanded its product range over the years. Presently, Charles Bentley offers its customers a variety of home, garden, and leisure items. The company primarily manufactures DIY tools and equipment, with a special emphasis on its famous line of tilting cement mixers. These mixers are available in various sizes ranging from 63 to 140 litres, catering to the needs of DIY enthusiasts. Charles Bentley's cement mixers are affordable and highly competitive in the market.
Klutch
Klutch, a US-based company, produces cement barrel mixers. They offer electric and petrol-powered options with sturdy rubber wheels and steel-framed mixing drums.
Scheppach
Scheppach manufactures woodworking and construction equipment that caters to commercial and professional users. Scheppach Direct handles their UK sales. Their electric tilting cement mixers boast drum capacities ranging from 125-180L and are priced competitively compared to other brands. Plus, every mixer comes with a 2-year warranty.
Summary
In the construction world, a reliable cement mixer is an unsung hero that can significantly impact the efficiency and quality of your projects. After thorough research and evaluation, we've explored a selection of top-notch cement mixers to help you make an informed choice. Let's recap the key contenders:
Belle 550W 230V Cement Mixer 136L Minimix 150 MPCM370: This model boasts a solid reputation for its durability and performance. With a generous mixing capacity, it's perfect for professionals and DIY enthusiasts tackling various projects.
Scheppach Cement Mixer 120 L 230V: If you need a compact and portable option without compromising capacity, the Scheppach Cement Mixer is an excellent choice. It's a versatile tool suitable for a range of applications.
Cement Mixer Hyundai HYCM160 160 Litre 240v 650w: Hyundai's offering combines a substantial mixing capacity with a robust motor, making it ideal for demanding projects. Its reliability and ease of use set it apart in the market.
Mac Allister 370W 240V Cement Mixer 134L MAC90: This cement mixer is cost-effective without sacrificing performance. It's an excellent option for those looking to balance budget and functionality effectively.
JCB 370W 230V Cement Mixer 134L LC140-A: JCB brings its reputation for quality to cement mixers. The LC140-A is a reliable choice for professionals who require consistent and efficient mixing.
Ultimately, the best cement mixer for you depends on your specific needs, budget, and the scale of your projects. These reviewed models have strengths, making them suitable for various scenarios. We hope this guide has equipped you with the knowledge to select the perfect cement mixer to streamline your construction endeavours and ensure that your concrete mixes are a breeze to prepare. Happy mixing and building!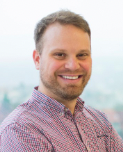 Luke is the founder of Buildiro.com and he is passionate about construction and building. His mission is to show people how to make things done fast and easy.