​ ​ ​
Sealant Guns You Can Rely to
​
Applying sealant to gaps and cracks in your home or office can be made much easier with the right tools. One such tool is the sealant gun, which is essential for those who want to apply sealant to surfaces like windows and doors quickly and precisely. Sealant guns (also known as caulking guns) are designed to hold and dispense sealant efficiently, making the process much faster and more effortless than doing it by hand. In this blog post, we will delve into the world of sealant guns, discussing their various types, characteristics, and advantages. Whether you are a seasoned DIY enthusiast or a professional contractor, keep reading to learn why a sealant gun should be a staple in your toolkit.
​
What is a Sealant Gun Used For?
​
A caulking gun, also known as a sealant gun, is a handheld tool that is used to apply sealant or caulk onto different surfaces. These guns come with a trigger mechanism that, when squeezed, releases a controlled amount of sealant through a nozzle or applicator tip. They are commonly used for home improvement projects to seal gaps, joints, and cracks around doors, windows, and other areas where water or air might enter. Additionally, they can be used to fill gaps around baseboards or apply sealant to plumbing fixtures. Sealant guns are available in various sizes, shapes, and designs to suit different application needs and types of sealant. They can be manual, battery-powered, or corded electric. Regardless of the type chosen, using a sealant gun can help achieve a professional-looking seal and is a valuable tool for both DIY enthusiasts and professional contractors.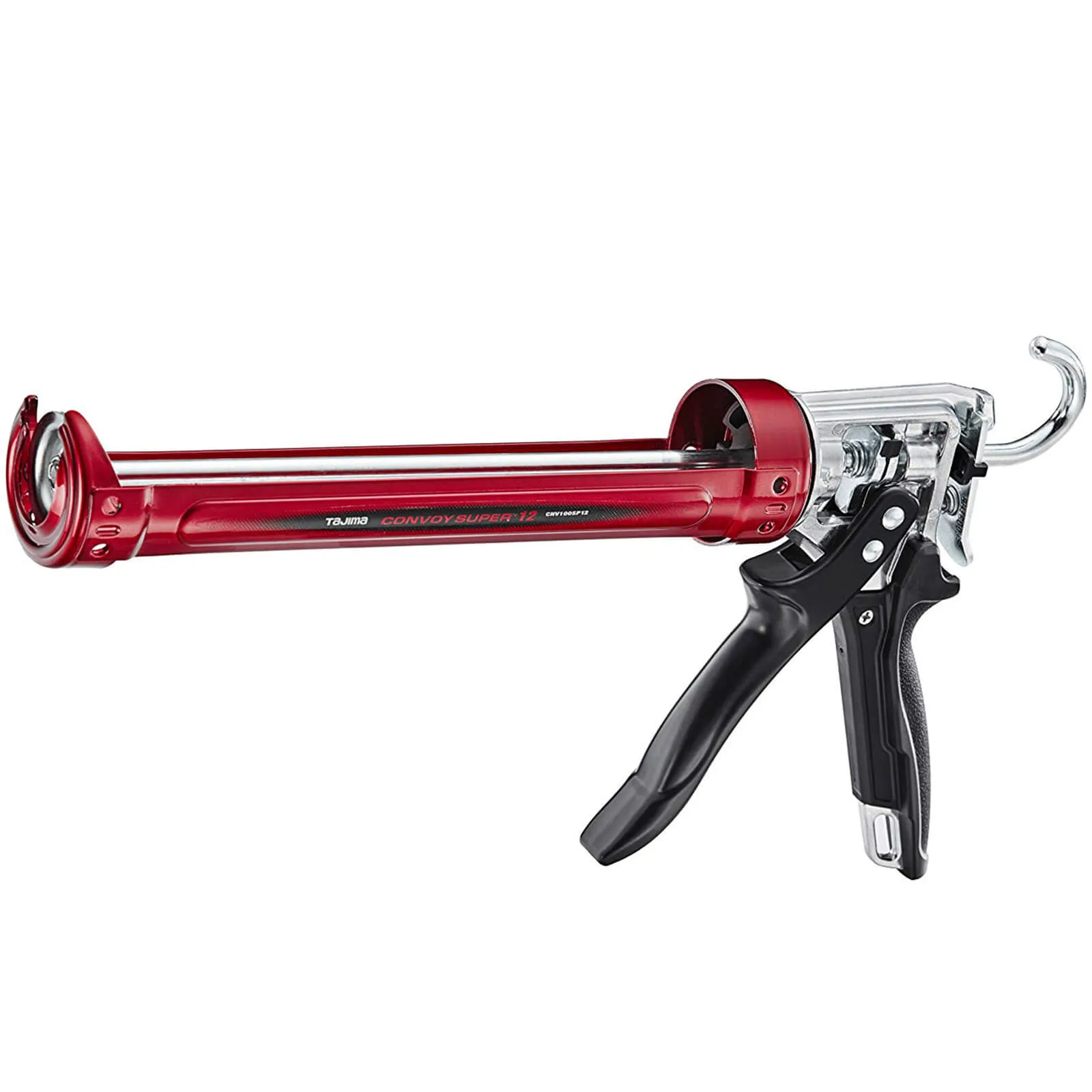 Are Powered Caulk Guns Worth It?
​
Electric caulking guns, also referred to as powered caulking guns, prove to be an excellent instrument for individuals who require quick and efficient application of a substantial amount of caulk or sealant. In contrast to manual caulking guns that can serve the purpose for minor tasks or occasional use, powered caulking guns make significant tasks quicker and more manageable.
​
Here are some of the benefits of using a powered caulking gun:
Speed: Powered caulking guns can dispense caulk or sealant at a much faster rate than manual guns. This can be especially helpful if you have a lot of caulking to do, or if you need to complete a job quickly.


Consistency: Electric caulking guns can provide a more consistent flow of caulk or sealant than manual guns, which can lead to a neater and more professional finish.


Ease of use: Powered caulking guns are designed to be comfortable and easy to use, with ergonomic handles and triggers that can reduce fatigue and strain on the hand and wrist.


Versatility: Many powered caulking guns are compatible with a wide range of caulk and sealant types, so you can use them for a variety of jobs.
​
While powered caulking guns can be more expensive than manual guns, they can save you time and effort in the long run. Ultimately, whether a powered caulking gun is worth the investment depends on your needs and the scale of your projects. If you frequently work with sealants or caulk, or if you have a large job to complete, a powered caulking gun may be a valuable tool for you.
​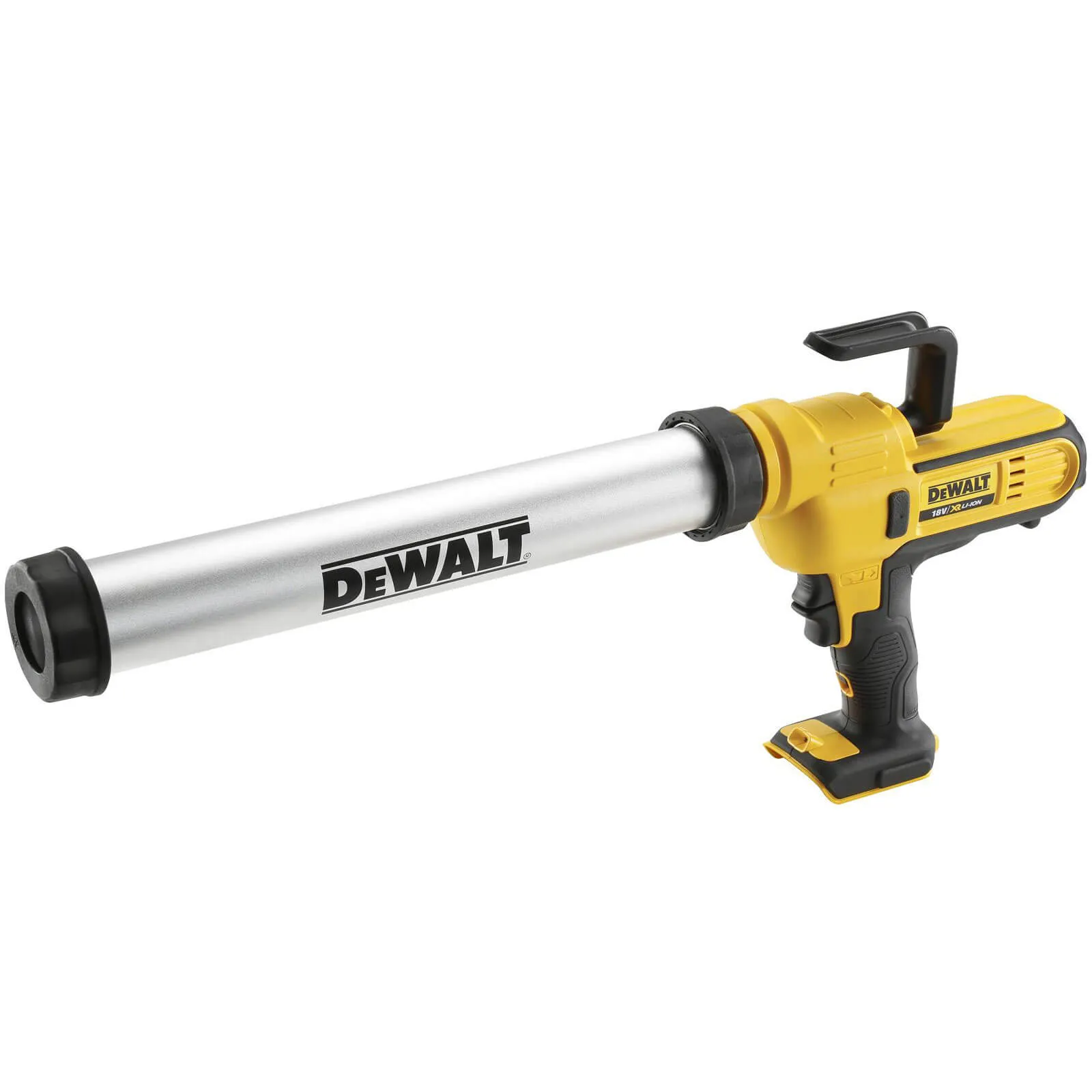 What Are the 3 Types of Sealant Guns?
There are many different types of sealant available, each with its own unique properties and recommended uses. Here are three common types of sealant:
Silicone sealant: Silicone sealant is a flexible and durable sealant that is ideal for use in areas with high levels of movement, such as expansion joints, window frames, and bathrooms. Silicone sealant is resistant to water, mildew, and some chemicals, and can maintain its flexibility over a wide range of temperatures.


Polyurethane sealant: Polyurethane sealant is a strong and versatile sealant that can be used in a variety of applications, including concrete, masonry, and metal. Polyurethane sealant is resistant to water, chemicals, and abrasion, making it a good choice for high-traffic areas or areas with exposure to the elements.


Acrylic sealant: Acrylic sealant is a versatile and easy-to-use sealant that is commonly used in home improvement projects. Acrylic sealant can be used on a wide range of surfaces, including wood, drywall, and brick, and can be painted over once it has cured. Acrylic sealant is also relatively affordable compared to other types of sealant.
​
Other common types of sealant include butyl rubber, epoxy, and solvent-based sealants. The type of sealant you choose will depend on the specific application, the surface you are sealing, and the desired properties of the sealant, such as flexibility, durability, and resistance to weather and chemicals.
​
What Can I Use Instead of a Sealant Gun?
​
While a sealant gun is a handy tool for applying sealant or caulk with precision and control, there are some alternatives that you can use if you don't have a sealant gun available. Here are some options:
​
Finger: In a pinch, you can use your finger to apply sealant or caulk to a small area. Simply apply the sealant to the surface and use your finger to spread it evenly into the gap or crack. Be sure to wear gloves to protect your hands from the sealant.


Putty knife: A putty knife can be used to apply sealant to a larger area. Apply the sealant to the surface with a caulking tube or putty knife, then use the putty knife to spread the sealant evenly over the surface.


Spoon: A spoon can also be used to apply sealant to a small area. Simply apply the sealant to the surface, then use the back of the spoon to spread it evenly into the gap or crack.


Paintbrush: A paintbrush can be used to apply sealant to a small area or in hard-to-reach places. Dip the paintbrush into the sealant, then use it to apply the sealant to the surface. Be sure to choose a paintbrush with stiff bristles that can handle the thickness of the sealant.
​
While these alternatives can be helpful in a pinch, keep in mind that they may not provide the same precision and control as a sealant gun. If you frequently work with sealants or caulk, investing in a sealant gun can make your job easier and more efficient.
​ ​ ​ ​