How to choose the right pallet and sack truck?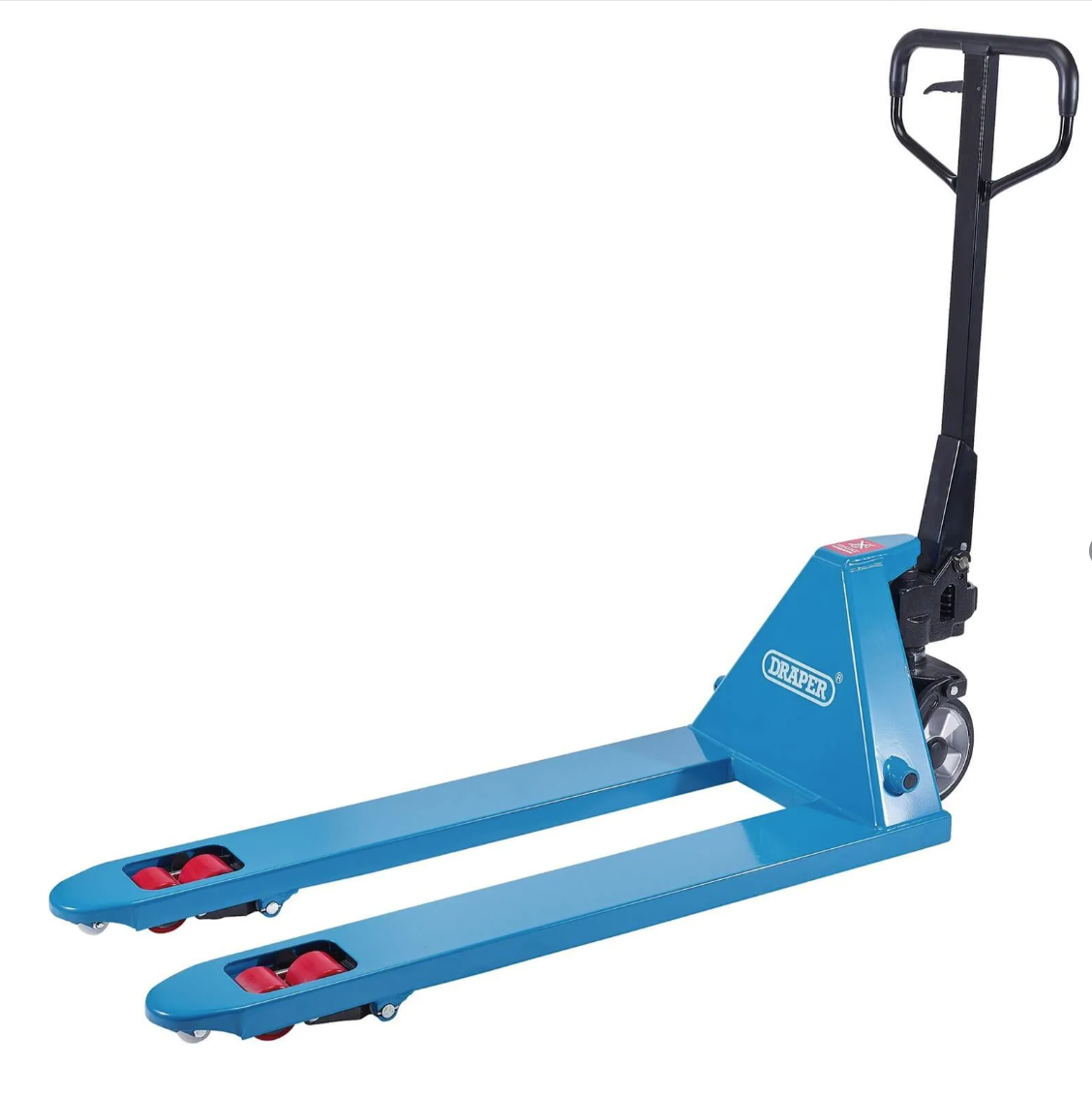 When choosing a suitable pallet truck or sack truck you should know at least the primary data, according to which you will choose correctly. Buying a pallet truck takes a while, so approach the choice reliably. Choosing the right pallet truck means you will be satisfied for a long time, and such a machine will become your invaluable and promising tool.
Load capacity
Pallet truck

Each pallet truck has its load capacity. The carrying capacity of a pallet truck is a fundamental quantity that indicates how much the truck can carry. The essential load capacities of pallet trucks are 500kg, 1000kg, 2000kg and 3000kg. The only exception to this is folding pallet trucks, where, however, the mobility of the pallet truck and not its load capacity comes first. The load capacity of a pallet truck is a crucial and critical parameter for choosing a suitable pallet truck.
Sack truck

As with the pallet truck, you must consider what will be transported with the sack truck. Most common sack trucks have a load capacity from 80 kilograms to 350 kilograms.
Types of pallet trucks

Pallet trucks come in many forms. At first glance, you will undoubtedly notice the different lengths of the forks. According to the length of the forks, pallet trucks are:
Long pallet trucks

A pallet truck, also known as an extended truck, has a fork length of up to 2.5 meters. You will use it, especially for transporting long loads. The long truck is denoted by the abbreviation BFxx, where xx indicates the length of the forks. These pallet trucks are available in several sizes from 1150 - 2500 mm. The load capacity of the truck is up to 3,500 kg, so it can take heavy loads.
Short pallet trucks

This type of truck is perfect for moving smaller loads and is commonly referred to as BFxx. The letters "xx" in the abbreviation denote the length of the forks, which generally fall in the shorter range of 700-900 mm. These trucks are beneficial for transporting goods in tight or cramped spaces. With a maximum carrying capacity of 2.5 tons, they are capable of moving a variety of loads. Special carts with shorter forks, measuring only 450-600 mm, are also available for purchase. However, it should be noted that these carts are not suitable for lifting Euro pallets and are better utilised for transporting smaller loads.
Quick lift pallet trucks

This is a BF-type pallet truck. The advantage of a pallet truck is its quick lift. When you start pumping the handler, the lift will be 2x faster than with classic trucks. The carrying capacity of the trucks is usually 2.5 tons, suitable for handling lighter loads. The length of the forks is again 1150 mm.
Jumpers

For working in public services, a jumper is a popular accessory that keeps you warm and, at the same time, looks more presentable than a hoodie. Depending on the material, you can also use it for outdoor, e.g. forestry work. Such models are usually equipped with a reinforced part in the area of the shoulders and sleeves or even a reflective layer. However, the jumper is not suitable for activities near the fire.
Pallet trucks with brake

The pallet truck has a braking system, so you can use it safely in any terrain. The wheels of the pallet truck brake thanks to drum brakes, which you can control using an additional lever. The brakes can be locked in different positions. The cart is straightforward to control and handles well.
Electric pallet trucks


Electric pallet truck with manual lift - a pallet truck with an electric drive, but you will have to lift the loads manually with your power. Handling the pallet truck is easy, and transporting the cargo is fast.
Pallet truck with electric lift and travel has electric travel and lift. The electric motor takes care of everything essential; it's only up to you to learn how to control the cart. Thanks to the fully electric truck, handling the load will be easy and fast in any warehouse.

Types of sack trucks

What is good to consider before buying a sack truck?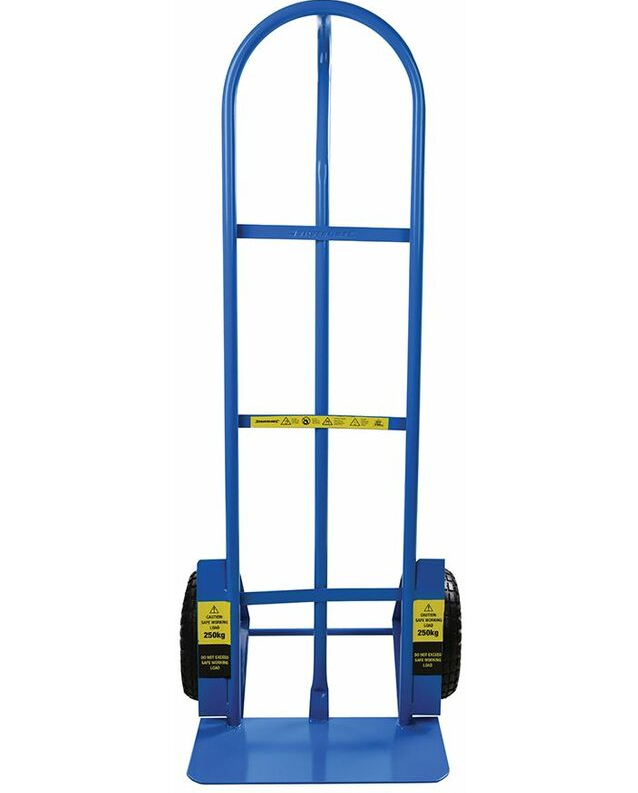 Anti-slip handles

The handle with non-slip grips will not slip even with gloves or sweaty hands. Some sack trucks have telescopic handles. The worker adjusts it according to his height.
Folding toe plate
A sack truck with a larger toe, preferably non-slip, is used for more extensive and heavier loads, such as cabinets or refrigerators. Some sack trucks have both - the smaller one is fixed, and the larger one can be folded down when needed.
Wheels
Carefully consider the terrain in which the workers will be moving with the sack truck. Solid wheels are suitable for flat surfaces. Bumpy terrain or stairs are better handled by inflatable wheels that absorb shocks. The worker will not feel every unevenness and will transport the load more safely.
Folding sack truck
Folding sack trucks can be folded into 2 or 3 positions, so they can also be used as a cart. They are also more compact, which is useful, for example, when transporting by car.