Painting and Decorating Tools: All You Need to Know
Preparing to paint the walls is sometimes as challenging as a Space-X mission. The things we need for that. It's not just a paint kettle and a paint brush. They are also tools for repairing walls, painting, and others, without which a proper decorator or tradesman cannot do.
Most common painting tools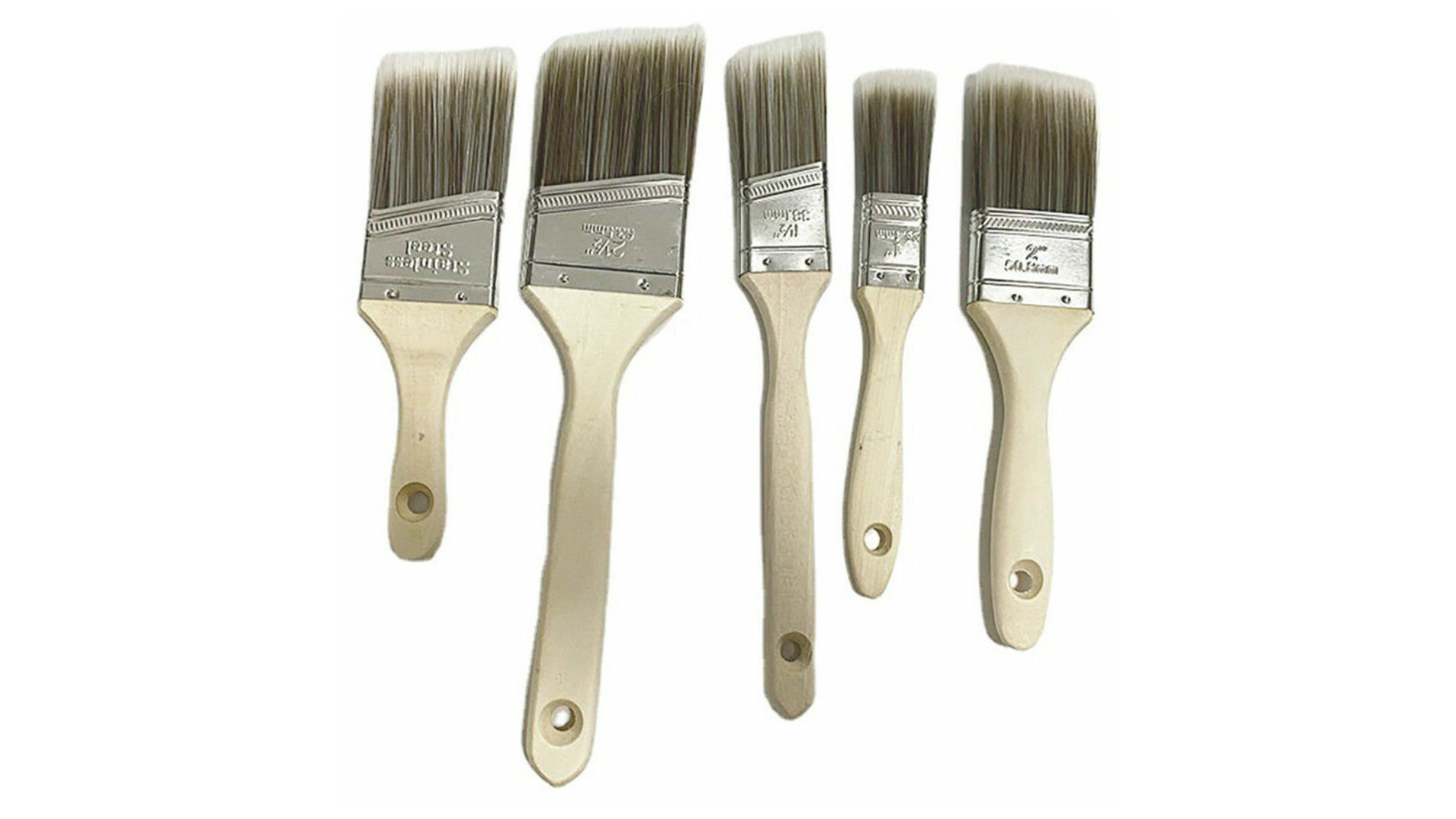 A paintbrush is a tool for applying paint or ink to a surface. It is typically composed of bristles affixed to a handle with a ferrule. There are different sizes, shapes, and materials used in their construction. Thicker brushes are suited for filling larger areas, while thinner ones are better for intricate details.
The purpose of this blade is specific and clear - it is designed to efficiently eliminate old wallpaper or softened paint from flat, concave, and convex surfaces.
The paint mixer is used for the perfect mixing of paint. The colour pigment always settles at the bottom of the paint kettle and the paint mixer reliably mixes the paint.
A versatile tool in various construction trades, the putty knife, a scraper in British English and a spatula in American English, is handy for scraping surfaces and spreading materials like plaster.
A wire brush has a set of steel or brass wires in a wooden or plastic body. It is used for coarser cleaning of metal surfaces, for removing rust and for other surface treatments.
Let's leave the paint brush to the good old painters. The paint roller is the ideal helper for self-help painting. With a roller, you can paint much faster than using a brush. Rolling is more straightforward, less laborious and with a bit of skill, you won't even get dirty.
Other painters equipment and accessories
Cleaning and preparation
This category includes, for example, cover sheets, protective blankets or masking tapes.
Bladed scrapers
Tools such as a scraper are used to modify the wall's surface. Thanks to these tools, the wall can be smoothed, and its appearance will be nice and smooth.
Door lifters
Door lifters are the ultimate solution for lifting and holding doors, panels, or other solid sheet materials during installation. They are specially designed to provide maximum support and stability, making it easier for painters to effortlessly manoeuvre heavy doors into position even in hard-to-reach areas.,
Wallpaper strippers and steamers
When removing wallpaper, steam is the most effective method for penetrating the adhesive paste beneath it. Ensure the paste is sufficiently moistened before using a scraper to remove the paper from the wall. Please test a small area beforehand to ensure it's ready for removal.