In the pursuit to find the best flooring, we take a look at the key differences between laminate and vinyl flooring to help you make the right decision. While laminate flooring can often be the most affordable choice compared to real wooden floors, some home makeovers are best suited to vinyl flooring. It all really depends on your budget and unique sense of style, but when it comes to finding an affordable, high-quality flooring, you really only have two main choices: vinyl or laminate flooring. Both types of flooring are comparable in many respects, making them a viable alternative to solid wood. With this in mind, let's break down the differences, including the pros and cons of each.
Affordability
When it comes to cost, vinyl flooring is generally cheaper than laminate flooring, particularly when considering sheet vinyl. On the other hand, Luxury Vinyl Tile (LVT) and its convincing wood finishes, provide a higher level of quality which can often push the price point up.
Overall, luxury viny flooring is affordable in comparison to solid wood flooring, but sometimes slightly more expensive than laminate flooring, and laminate is affordable in comparison to solid wood. Both laminate and vinyl flooring are generally more affordable flooring than natural hardwood, engineered wood, and many varieties of ceramic or porcelain tile.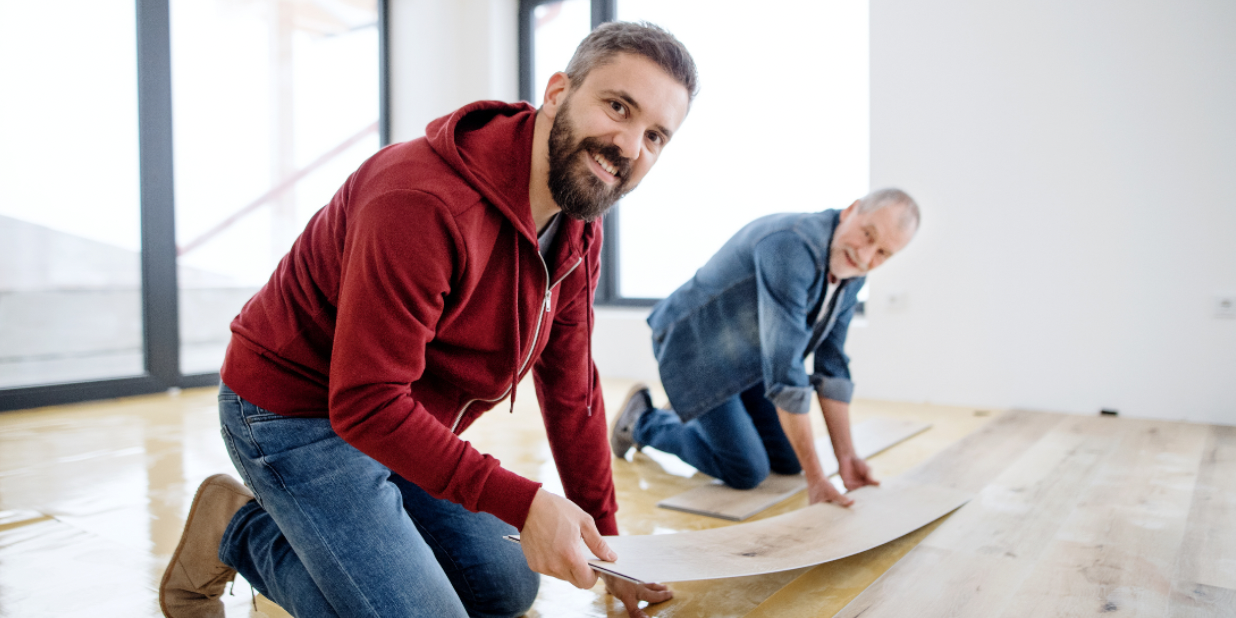 Appearance
You might be asking yourself does vinyl flooring looks cheap? Well, this is a popular opinion due to the practical and functional nature of sheet vinyl, which provides a cost-effective protective covering for flooring. Whereasthe printing and intricacy on oak laminate flooring and vinyl has dramatically improved over the years, giving customers a more convincing illusion that you're walking on wood, at least visually. Greater texture may be applied to thicker boards, giving laminate flooring a more realistic appearance than its vinyl counterpart.
However, advances have made it possible to detect knots or divots in luxury vinyl, which give another depth of character. There's even additional texture with the innovation of composite vinyl flooring, which mimics wood grain and stone.
Overall, when it comes down to it, both types of flooring can imitate the appearance of wood and are visually appealing. However, laminate might just have the edge over vinyl flooring.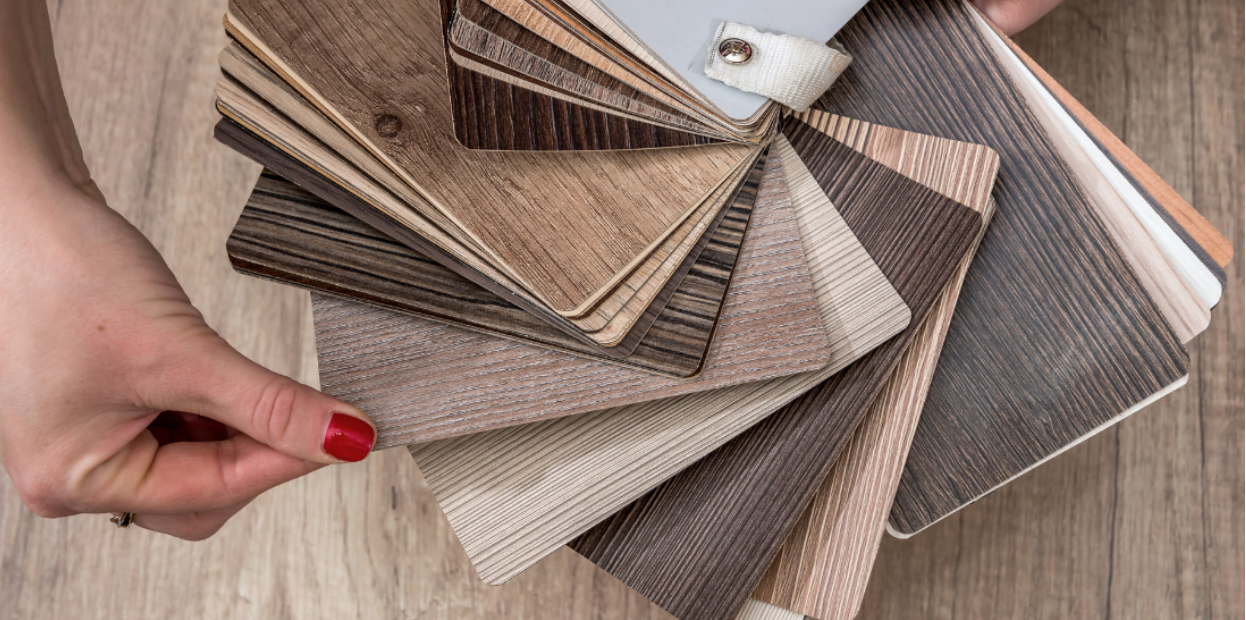 Installation
For easy tongue and groove installation, both luxury vinyl and laminate flooring incorporate simple click-lock fittings, which makes the flooring simple to install, lift, and reposition in the event of errors. Cutting planks into shape is one of the few main distinctions. Laminate is difficult to cut through, requiring the use of a hand saw or even a power saw to achieve the desired length or shape.
Luxury vinyl, on the other hand, is a little easier to work with, requiring the use of a utility knife to score, bend, and cut to get the necessary results.
Another distinction is that vinyl flooring can often come as a peel-and-stick application, allowing for rapid and easy installation right on top of the underlay. Alternatively, the tiles or planks might be floating without any direct glue, similar to laminate flooring.
Durability
Laminate flooring is a low-maintenance, long-lasting option. However, the multiple layers of laminate flooring may delaminate with time or if it is exposed to water for an extended period of time. Although it is impossible to restore a laminate's top wear layer after it has been scratched.
Vinyl flooring of lower quality may delaminate. Self-stick vinyl flooring tiles, on the other hand, can loosen with time. Overall, vinyl flooring, especially luxury vinyl, is a more robust flooring material that can withstand high demands and usage.
Eco-Friendly
Both types of flooring have environmentally friendly options available for purchase. If you want to go "green", look for vinyl with a LEED credit EQ4.3 for Low-Emitting Material or laminate that qualifies for LEED MR4c 4.1-4.2 (Recycled Content) status. However, laminate flooring still contains a plastic surface layer, and the melamine resins used in the construction of the core level are by no means green products. Similarly, vinyl is a synthetic substance that, when burned, emits hazardous compounds. Vinyl flooring does not disintegrate in landfills and cannot typically be recycled.
If you care about environmental impact, laminate flooring has a slight edge due to the natural wood content of the fiberboard core.
Cleaning And Maintenance
Cleaning laminate flooring with dry methods, such as a dry mop or brush, is recommended initially. If you need to clean laminate flooring with water, simply use a moist mop that is almost dry to the touch. Vinyl flooring, on the other hand, is extremely easy to clean and care for. It may be wet-mopped and scrubbed extensively using appropriate cleaning products if necessary.
While both laminate and vinyl floors are simple to maintain, only vinyl flooring allows for the full range of cleaning methods, from dry sweeping to wet mopping.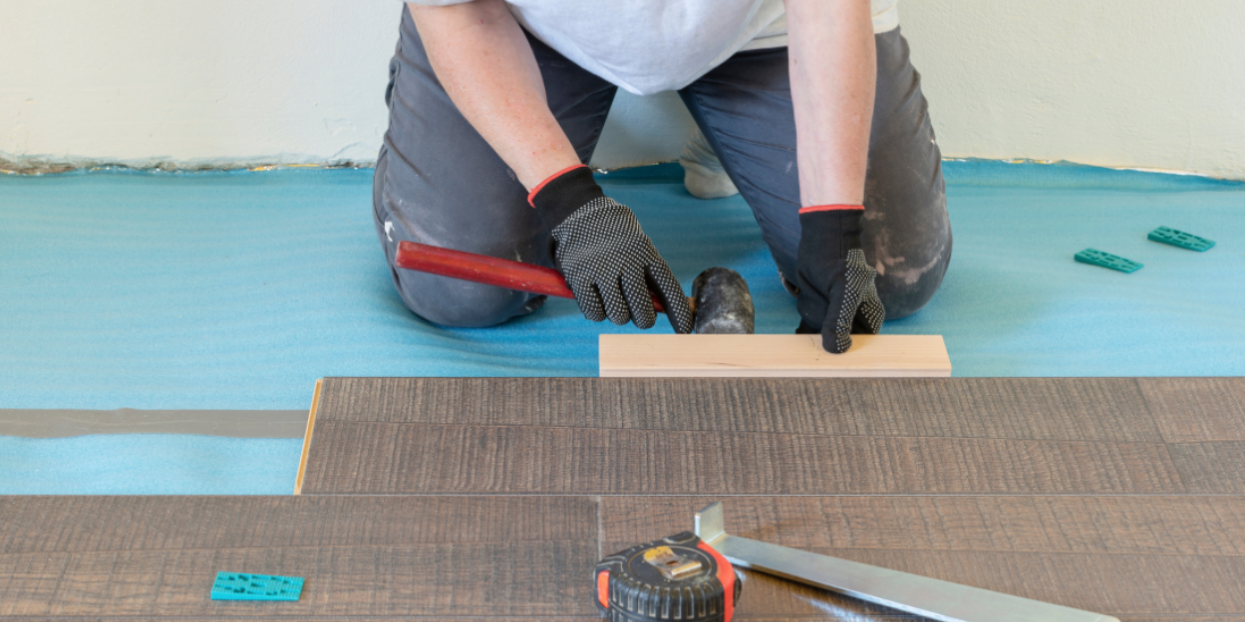 Heat And Water Resistance
A fiberboard core is used in almost all laminate flooring products. But if this core is exposed to water, it will soften and expand because it is made of wood. After drying, the fiberboard core will not revert to its previous size. Additionally, if the core has become soggy, the wear and design layers may start to peel away. Water-damaged laminate flooring must typically be replaced; it cannot be repaired.
Pooled water can be tolerated for a limited time on well-fitted laminate flooring with tight seams and excellent baseboards or mouldings. However, laminate flooring is not a good choice for family bathrooms or other locations where standing water is prevalent. If you can commit to wiping up spills and puddles as soon as they happen, then you may opt for laminate flooring.
Vinyl flooring on the other hand, is different. Newer vinyl flooring variations are manufactured entirely of polymer ingredients. Luxury vinyl may be submerged in water for extended periods of time, dried off, and then reinstalled with little damage.
Not only are all varieties of vinyl flooring water-resistant, but they are also waterproof too. Sheet vinyl, vinyl tile, and luxury vinyl flooring are often constructed from 100% waterproof materials. Overall, vinyl flooring outperforms laminate flooring in complete bathrooms and moist areas such as basements, making it a highly versatile and durable flooring material.
Comfort Underfoot
Though laminate flooring may not have the same feel as wood does underfoot, it can have a pleasant warmth to it, especially when paired with a high-quality underlay.
Vinyl flooring, in general, might feel cold or harsh when walking on it bare foot particularly when laid over concrete or ceramic tile. When compared to the wood floors they are designed to imitate, laminate flooring products might seem loud underfoot. However, when paired with either foam or felt underlayment, it becomes much quieter, softer, and more comfortable to walk on.
The best flooring for you depends on where you are putting the flooring and what the space is intended for. Bathroom flooring required a waterproof and watertight material, whereas a bedroom needs a warm and quiet type of flooring. To make the right decision, you'll need to ask yourself, what is more important. Perhaps it's the look and feel of the flooring, or maybe it's durability and price.
Just remember that vinyl flooring tends to be the superior choice for flooring that requires water resistance, better cleaning, and durability. Meanwhile, if you want a more fashionable appearance, reduced expenses, and a more pleasant feel underfoot, laminate is the way to go.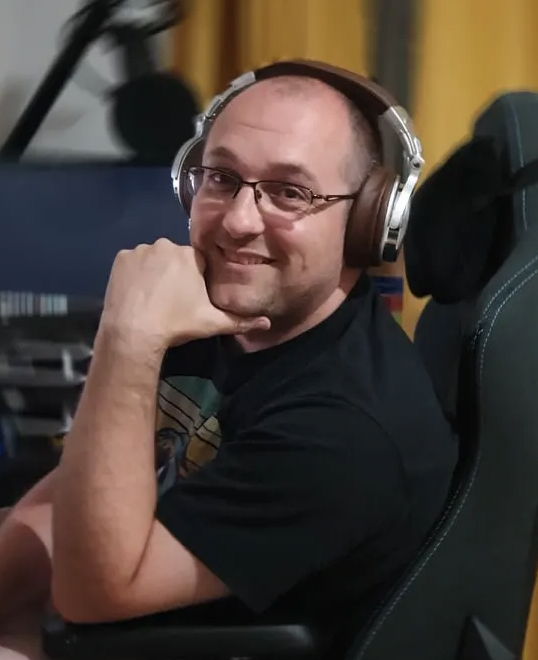 Matt is a professional copywriter and researcher over at https://sucklessatcontent.com/. When he can be prised away from his PC, his wife enjoys setting him DIY tasks around the house.