Living rooms can be large spaces with great expanses of walls to decorate. Mirrors, artwork, and creative lighting all play together to show off your living room walls to their best.
When you first begin decorating your living room, you might be at a loss for ideas. How can you make such a large space feel cosy and inviting? How can you show off your unique style?
We'll look at ways to light the living room wall to achieve this.
Wall lights are a great way to add extra light to a room, highlight artwork or mirrors, and create a warm and inviting atmosphere.
Highlighting wall panels with chrome fittings and downlights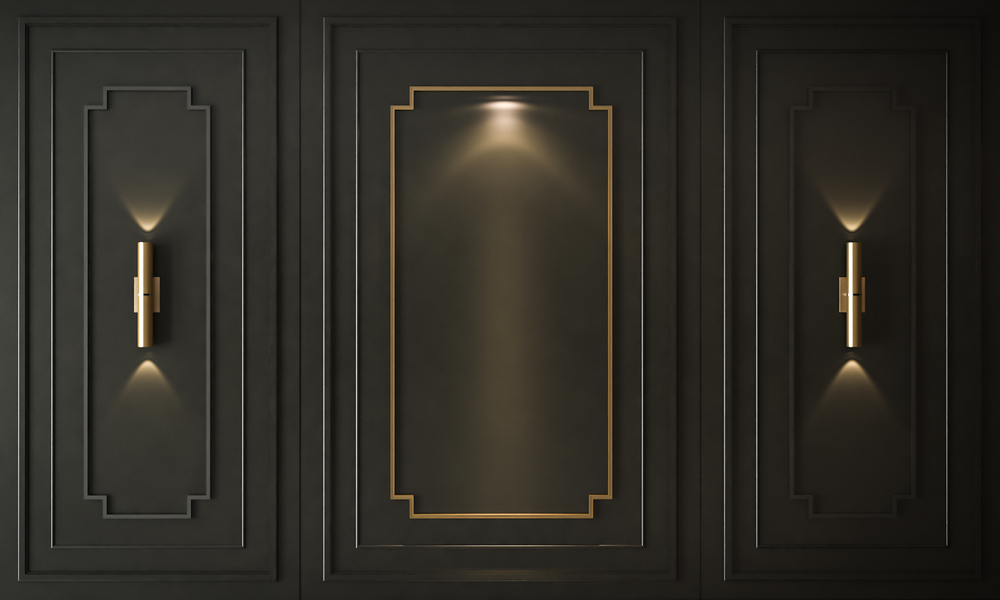 Pendant lights with vintage-style light bulbs make an artistic display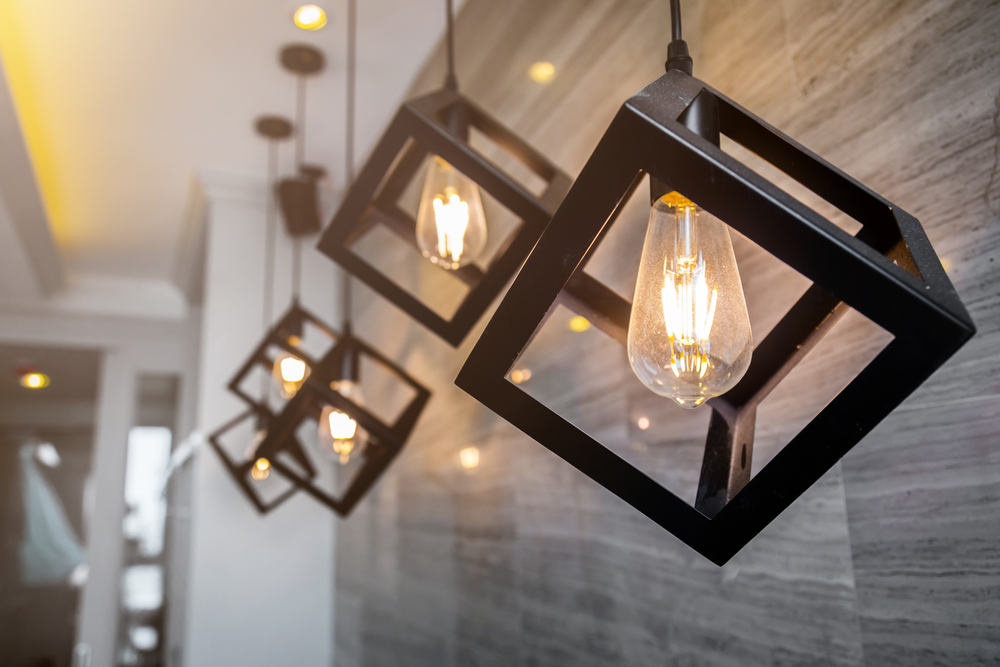 While lighting is often used to highlight art on the lounge's walls, this is one of our favourite wall lighting ideas for living rooms. A series of pendants with vintage-style light bulbs make an artistic display bound to start a conversation.
The different heights of the pendants create an interesting dynamic. Downlighters add a little highlight to the top of the pendant lighting to keep the lighting interesting.
Pendants are a great way to add character and style to a room. Light shades come in all shapes and sizes, so you're sure to find one that suits your taste.
Off-centre, low-hanging pendants brighten the room away from the window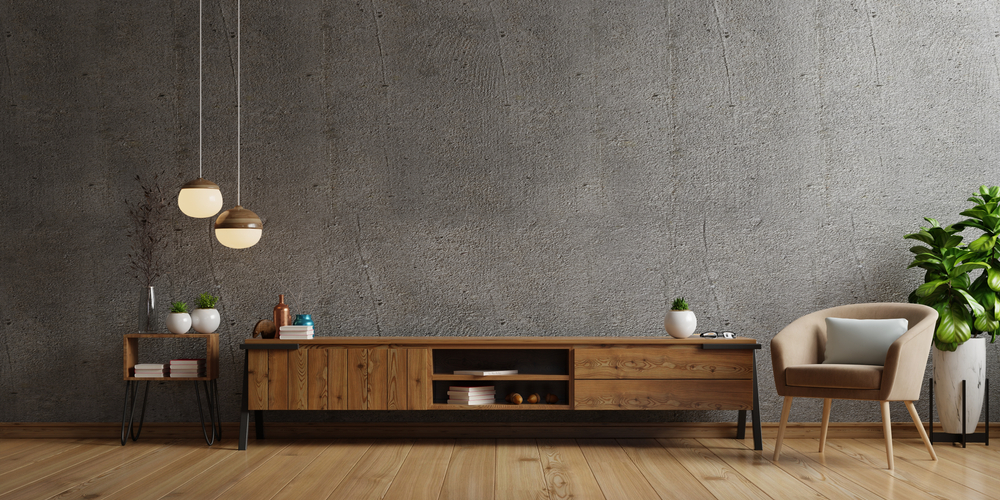 This room received plenty of natural light near the window, but as the light tapers deeper into the room, a pair of themed pendant lights descend to brighten up the space. Using pendants at slightly different heights creates a sense of playfulness and fun.
Pendants are a relatively easy way to achieve a designer look without making big changes. Lighting comes in all shapes and sizes so that you can find the perfect pendant for your space.
Matching side table lamps bookend a stylish textured wall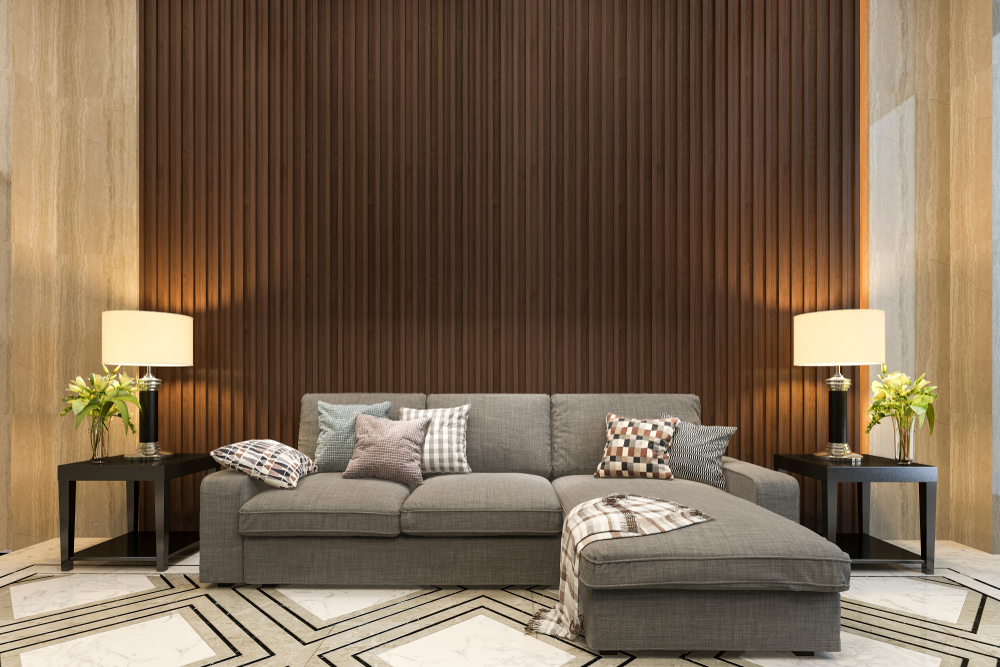 Just like wall sconces, any matching lights can be used to bookend a feature. In this image, two stylish side table lamps bookend the sofa and stylish textured wood panel wall. Your sofa is often centred along a wall, so it makes sense to use this as your starting point when considering how to light the living room wall.
Conclusion
Wall lighting can be a great way to add style and character to your living room. In this article, we've shown you a variety of different ways that you can use wall lights to brighten up your space.
If you're looking for art-inspired ideas, you might want to consider using wall sconces to bracket your artwork. Sconces are a great way to achieve symmetry in your lighting design, and they can also help to draw attention to the space between them.
Off-centre pendants add personality; as you can see from some of the examples above, they can give a great, modern look.
Whether you're looking for art-inspired ideas or pendants that add personality, there's sure to be a solution that fits your needs. So get creative and start planning how you want to light up your living room today!
FAQs
Where should wall lights be placed in the living room?
Wall light fashion has grown in recent years. While in the past, there was an unspoken rule that all sconces must be in pairs, symmetrically spaces on either side of a door or object, now no one will bat an eyelid if you want to break from symmetry. Use 1, 2, 5, or 10 lights, whatever works, as long as it looks good.
That said, the great majority of people will still wish to use good old-fashioned pairs when installing wall sconces. It is a style that has been around for a long time and works.
Is it fashionable to have wall lights?
Just like in clothing fashion, wall lighting styles come and go. Pendants, for example, have been popular for decades but might not be in style in a few years. On the other hand, wall sconces fell out of favour as pendants became dominant, but they have surged in popularity in recent years. Because adding wall lights is a significant undertaking, it is always best to consult a lighting expert to get the most up-to-date information. Not only can they advise on the latest fashions for wall lights ideas for living room areas but they can also offer guidance on the latest technology, which is rapidly changing the way we use lights at home.
What lighting is best for living rooms?
When hunting for wall lights living room ideas, it's best to look for something that matches the style of your room. Industrial-style rooms might look great with wall sconces, while more contemporary rooms might prefer pendants or floor lamps. Ultimately, the best lighting for the living room is the kind that makes the space feel inviting and comfortable.
Don't overlook the power of natural light. Make sure your blinds or curtains are drawn back during the day to give the room a powerful boost in light levels.
How do I brighten up my living room walls?
You can brighten up your living room walls in a few different ways. One popular way is to use wall lights, such as sconces. Wall lights come in all sorts of shapes and sizes, so you're sure to find one that suits your taste. Another great way to brighten your living room walls is using a freestanding lamp to create an inviting atmosphere. We've plenty of wall lights for living room ideas.
 
Don't be afraid to experiment with different lighting ideas until you find something that works best for your space. Sometimes the best way to achieve the perfect light is to mix and match different lighting fixtures. We often recommend starting with inexpensive freestanding lamps to get a feel for where light might be wanted before committing to DIY or professional work to fit new permanent light fittings.
How do you style wall lights?
When it comes to wall lights,  there are many different ways that you can style them. You can go for a more traditional look, such as using a pair of sconces to bracket a piece of artwork, or you can go for a more modern look by using a pendant light to create anything from symmetry to a designer imbalance in your lighting design. Ultimately, it depends on your personal taste and the overall style of your living room.
If you have art on your walls, you can consider wall sconces to bracket either side of your art or spotlights directly above the images.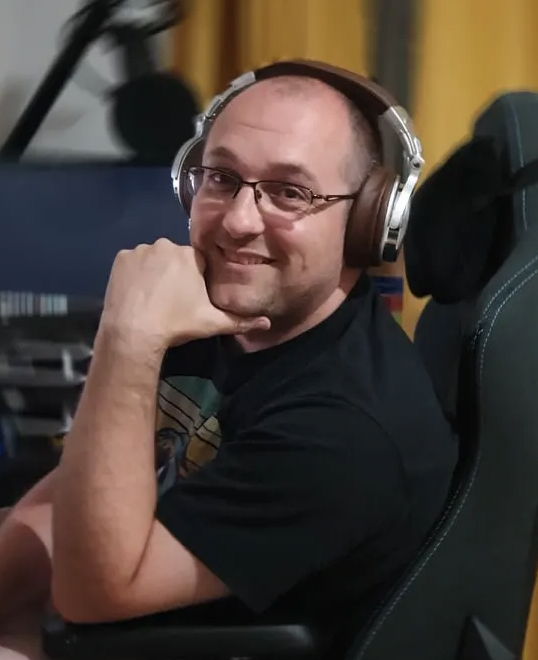 Matt is a professional copywriter and researcher over at https://sucklessatcontent.com/. When he can be prised away from his PC, his wife enjoys setting him DIY tasks around the house.