If you're decorating your home, the bedroom is one of the most crucial rooms to get right.
After all, during our working lives, we spend up to a third of our time sleeping which
makes this room an incredibly important place to be calm, relaxed and happy.
You'll likely spend more time in your bedroom than any other room in the house – so it's
important to make sure that the space feels relaxing and calming for you, and that the
decor reflects your personal style.
One way to achieve this is to choose the right bedroom furniture. Determining the right
bedroom furniture can make a huge difference to how you feel in this space – a well
thought out selection of furniture pieces that are both practical and stylish can really help
to make the room feel like your own personal oasis. Stylish storage solutions such as
dressing tables and wardrobes can all help to create a cohesive look in the room and
while ensuring that everything has its place.
When it comes to selecting bedroom furniture, the importance of choosing the right
bedside tables is often overlooked, yet they are a key element of any bedroom – in terms
of both decor, and practicality. Both form and function are important considerations when
deciding which bedside tables to buy – you need a place for your alarm clock or reading
material, and you want something that is stylish and likely space-efficient too.
Do you choose a sleek glass or metal bedside cabinet? A classic wooden design? Or
something more quirky and unique? Whatever your practical needs or decorative
preferences, there are many different styles to choose from. It's great to have plenty of
choices, but with so many different options on the market, it can be tricky to decide
which bedside tables are right for you.
Need some assistance? We've got you covered!
Let's examine the options in more detail and explore a few top tips to help you find the
perfect one for your bedroom…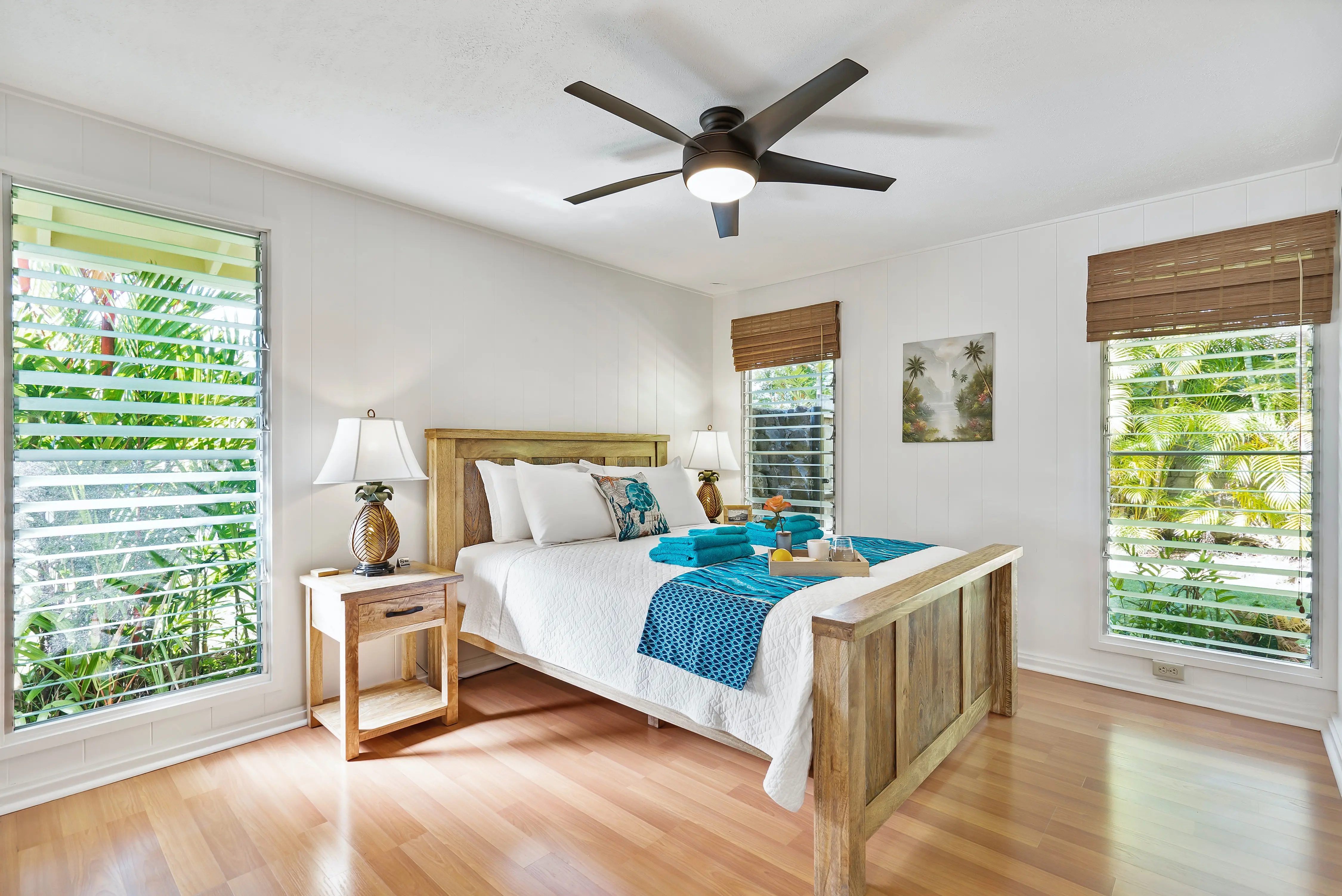 Style It Up – Consider your bedroom's overall style – is it modern or traditional?
Sleek and minimalistic, or more ornate? Choose a side table style that will
complement your bedroom decor. If you have a modern, minimalist bedroom, then a
sleek, contemporary bedside table would be a perfect choice. On the other hand, if
your bedroom is more traditional or vintage in style, then a more ornate, wooden table
with an antique or classic feel would be a better option. If you prefer a more eclectic
feel and you're a fan of mixing and matching different styles, then go for a bedside
table that has a more versatile design. For example, a simple wooden table can be
dressed up or down with different accessories to suit your mood or bedroom decor.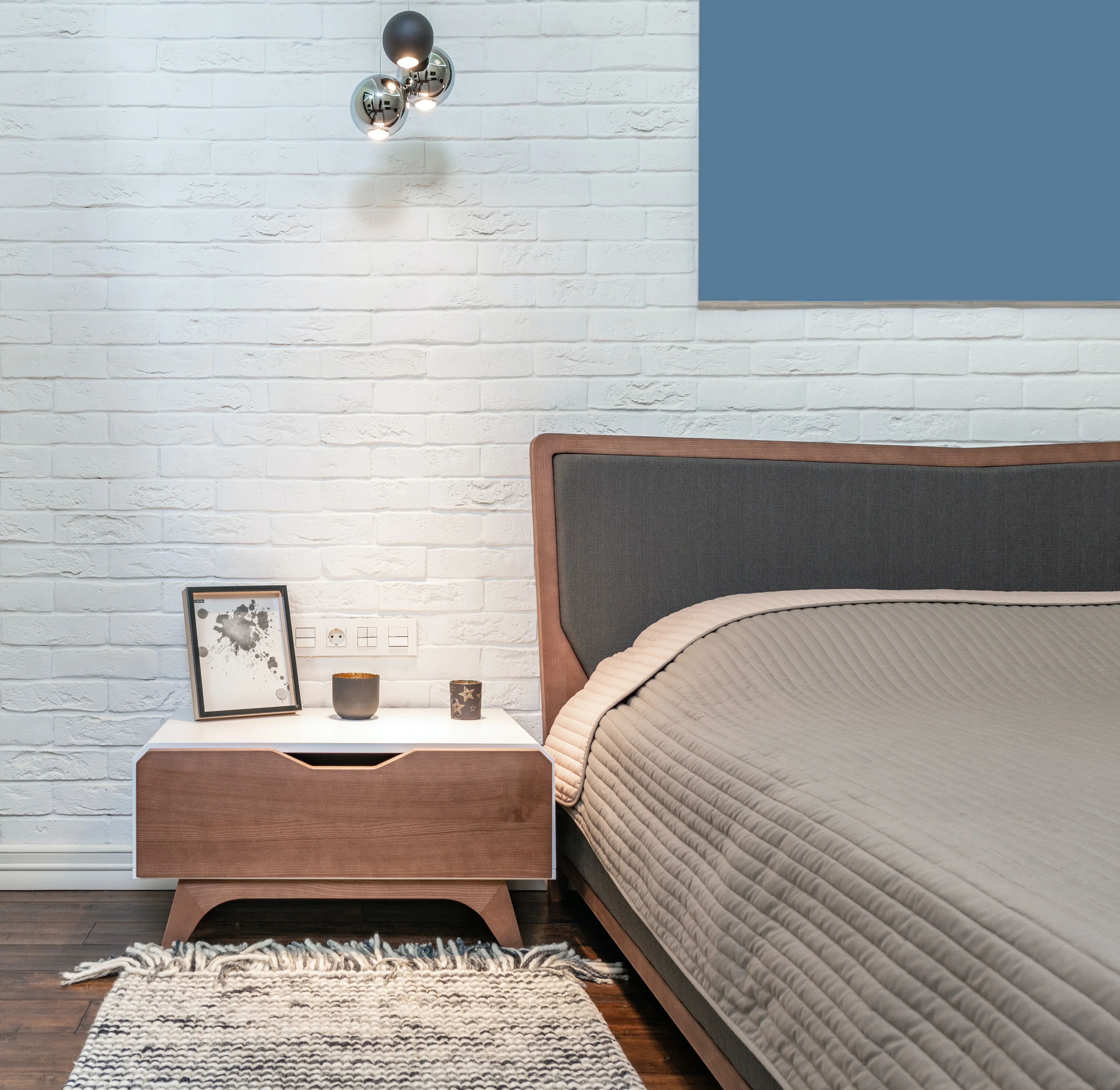 Bedroom Furniture Suites – Bedside cabinets can also be bought as part of
bedroom furniture sets. Dressing tables, bedside chests and tallboys are all available
in a variety of styles that allow you to create your perfect bedroom look with matching
pieces.
Remember to Measure – Size is an important consideration when choosing a
bedside table. Make sure to measure the available space and choose a table that will
fit comfortably. If you have a lot of other bedroom furniture, make sure the new
bedside table won't overcrowd the room or clash with your existing pieces.
Don't Forget the Height – When measuring for your ideal bedside cabinet, height
is equally important as width – you want to be able to reach your bedside lamp and
alarm clock comfortably, as well as create clean lines in terms of style. The optimum
height would align with the top of your mattress, but if you're finding it difficult to
match the height of your bed, then a slightly higher table rather than one that is lower
than the bed is definitely the more aesthetically pleasing option. Also, take into
account any wall-mounted lights or other fixtures and make sure there's enough
clearance below for your side table and whatever will be stored on top.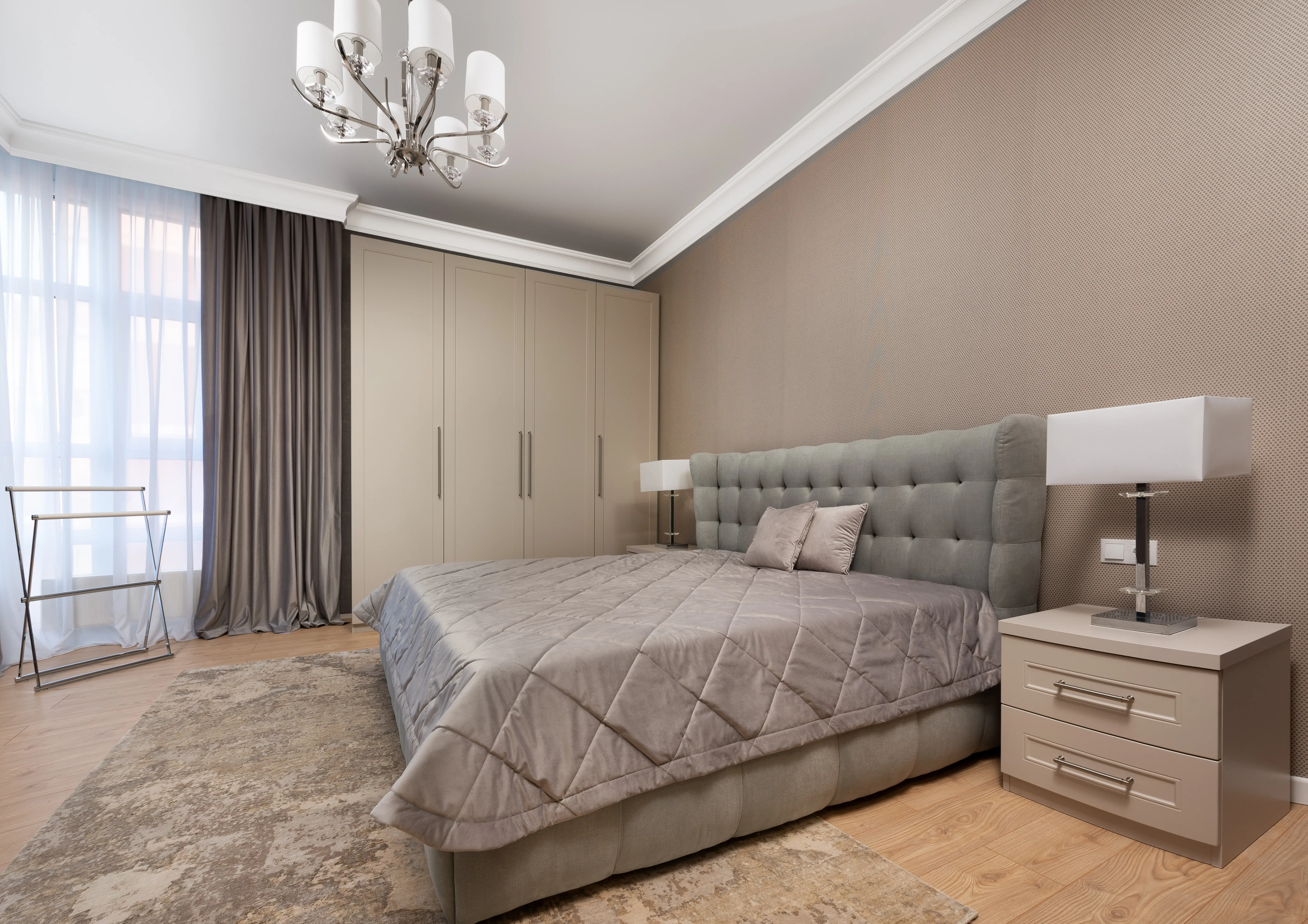 Determine Function & Space – It may sound obvious, but surprisingly, people
often forget the practicalities when buying bedside tables. It's wonderful to see
furniture that perfectly complements the decor, but functionality is a key component
to choosing something that will stand the test of time. So, think about what functions
you need your bedside table to fulfil. If you simply want somewhere to put your
bedside lamp, alarm clock, and minimal bedtime essentials then a simple, open-faced
nightstand design or model with a single shelf would be perfect. However, if you have
a lot of bedside paraphernalia and are looking for extra storage, then it's worth
investing in a bedside cabinet with built-in drawers. This will help to keep your
bedroom looking neat and tidy and will free up space on the tabletop.
Durability & Finish – As with any piece of furniture, it's important to consider the
durability of a bedside table before you buy. Unless the table is purely for decorative
purposes, you will need something that is sturdy and will not wobble. If you plan on
using your table for holding a glass of water or your morning cup of tea, then you
need to make sure that it has a finish that is resistant to water. Similarly, if you have
children or pets who like to frequent the bedroom, choose a strong bedside cabinet
with a finish that won't chip or scratch easily. You may also want to choose a table
with rounded edges for safety reasons. Metal tables are often the best choice in terms
of durability as they are less likely to scratch or chip than wooden tables. However, if
you prefer a natural look, there are now many wooden bedside tables on the market
that have a lacquered finish which makes them resistant to water and general wear
and tear.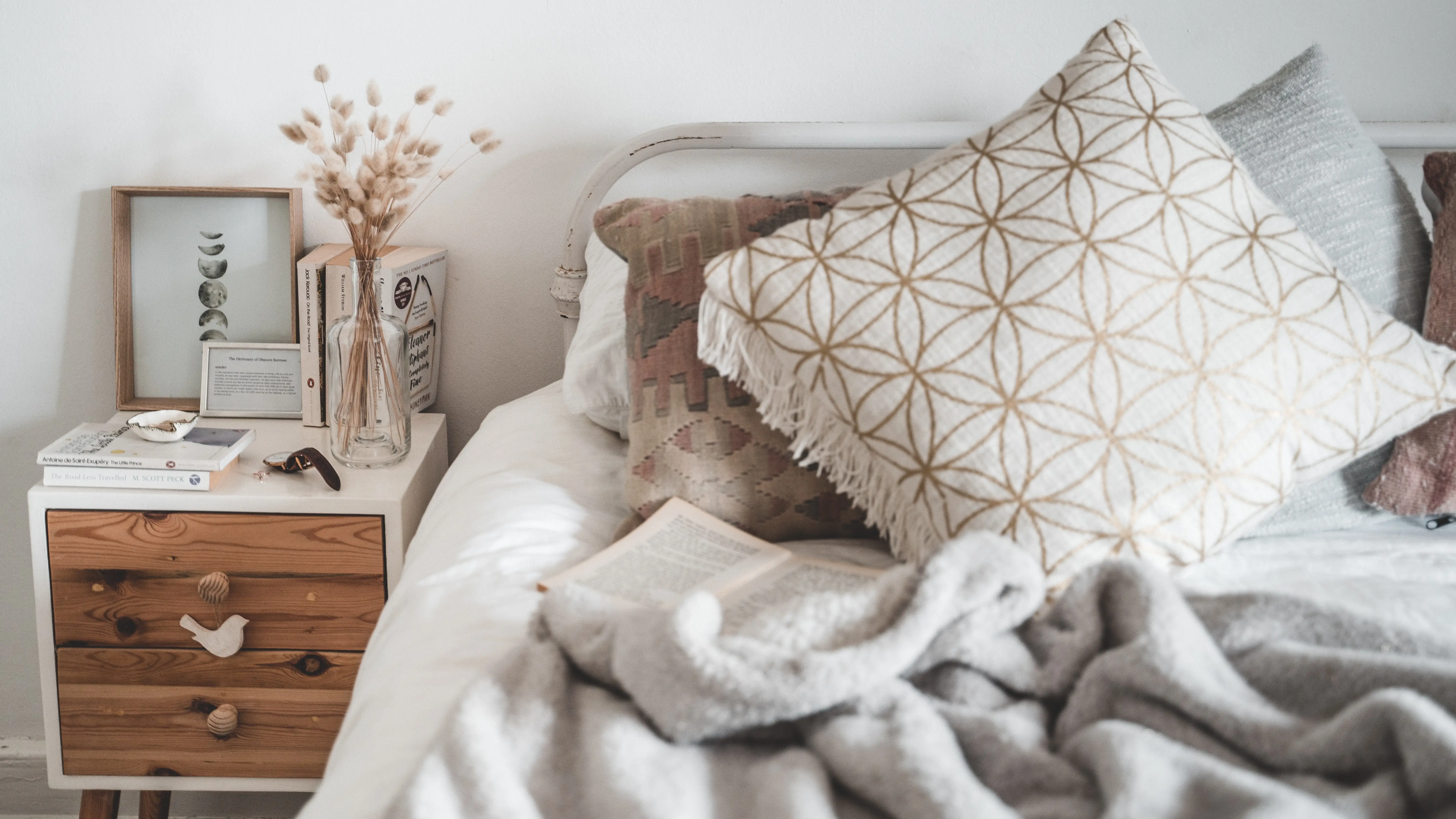 Think Technology – You may want your bedside table to double up as a place for
you to charge your phone or tablet overnight. If so, it's worth exploring models with
built-in USB ports or wireless charging pads. This way, you can keep your devices
close to hand without having to fumble around for charging cables.
Flatpack or Assembled? – When you're shopping for a bedside table, you need
to decide whether you want to buy a flatpack model that you will have to assemble
yourself or a pre-assembled model. If you're handy with a screwdriver and don't mind
putting a little bit of elbow grease into your furniture assembly, then a flatpack model
is often the more economical option. However, if you would rather avoid the hassle
(and potential frustration) of assembling your own furniture, then it's worth investing in
a pre-assembled bedside cabinet.
Dressing Table Alternatives – If you don't have space for separate bedside
tables, you can always opt for a dressing table. Dressing tables can also double as
bedside cabinets, providing extra storage for bedroom items like clothes, cosmetics
and books. They are available in a variety of styles to suit any décor and many have
drawers or shelves that can be used to store smaller items.
Conclusion
As you can see, choosing the right bedside table for your bedroom is not the easiest of
tasks. It has to be functional, stylish and fit well into your bedroom décor. Hopefully, these
tips will make the process a little easier and enable you to find the perfect solution for
your needs with minimum hassle!
Now that you know the basics of what to look for when choosing a bedside table, why
not take a look at some of our favourites. We've got everything from traditional wooden
tables to ultra-modern designs with built-in USB charging ports – there's a wide selection
of different styles, sizes and finishes to suit every taste and budget!
If you are looking for some ideas on how to decorate your bedroom, you may want to
check out our blog post on 'How to Decorate a Bedroom'. We have lots of tips and tricks
to help you create a relaxing and inviting bedroom space.
And of course, if you have any questions, please feel free to get in touch or leave a
comment below.
Until then, wishing you many hours of peaceful slumber!
Proud of your new kitchen? Bathroom got a makeover? Send us an email about it at magazine@buildiro.com, and we'll write about it in our magazine!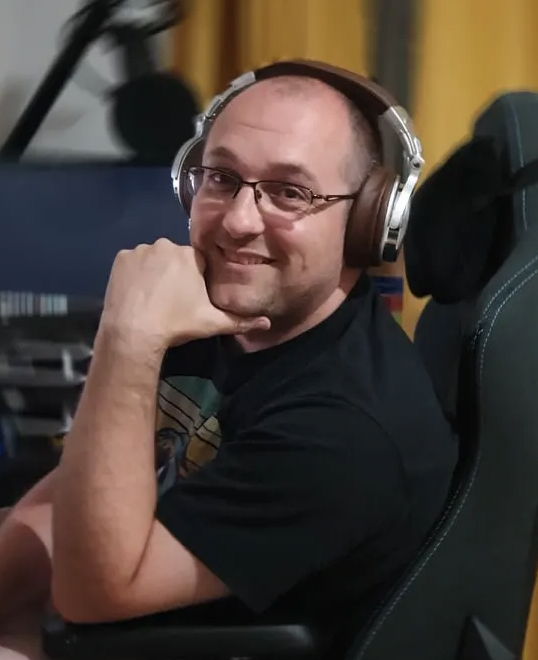 Matt is a professional copywriter and researcher over at https://sucklessatcontent.com/. When he can be prised away from his PC, his wife enjoys setting him DIY tasks around the house.