The construction sector is a crucial part of the worldwide economy due to its substantial contribution to job opportunities and infrastructure advancement that are necessary for economic development. Nevertheless, the industry is encountering various difficulties, primarily linked to the escalating expenses of construction. Different variables have led to the increase in construction costs, negatively affecting the construction business. 
According to Buildiro.com, a UK metasearch engine that provides information on building materials and tools, there has been a rise of up to 100% in the prices of products for DIY enthusiasts and tradespeople compared to 2022.
Understanding the factors contributing to rising costs in construction
Building materials prices have risen recently due to a variety of factors. After a large expansion in building and repair work following the epidemic, prices subsequently rose. As demand for materials continued to soar, prices continued to rise throughout 2022. In addition, Britain has experienced an extraordinary 20 percent raise in inflation since 2017.
According to Building Materials and Components Statistics published in January, material costs experienced a year-over-year decrease in November and December. The decrease was 5.9% from July 2017 to July 2018, when material costs peaked.
War in Ukraine
In Europe, the energy prices have increased significantly due to the ongoing conflict in Ukraine. Consequently, the feed-in expenses for manufacturing plants that specialize in constructing materials have also gone up. Additionally, Ukraine used to be a significant steel supplier, but it can no longer produce or export it. Meanwhile, Russia, a primary provider of raw materials, has been subject to sanctions that restrict its exports. All of these factors combined have resulted in a scarcity of materials, causing a hike in prices for them.
Brexit
All areas of trade, including building materials cost, have been significantly impacted by Britain's exit from the EU. The underlying reason for this is twofold. Firstly, the time it takes to get the materials to the market has increased due to extended wait times, inspections, and border delays. Secondly, Brexit has led to a shortage of labor nationwide, as many manufacturing plant workers who produce building materials have left the UK to go back to their home countries.
Which building materials and tools have risen in price?
The examples of products that have seen the greatest impact from the price hike that occurred in the past year:
Painting and decorating
Looking ahead one year, the prices of raw materials continue to cause significant problems for manufacturers of paint and coatings. The latest statistics for December 2021 reveal that prices have increased by 18% based on the ONS index of input prices for paints and coatings. This ongoing trend is causing major concerns for the industry.
Dulux Trade Pure brilliant white Silk Emulsion Paint, 2.5 L
Source: Buildiro Price Index
Plaster and Plasterboards
The primary reason for the rise in the production costs of plaster and plasterboard is due to the increased cost of the raw material gypsum, which is an essential component used in their manufacturing.
Gyproc Tapered Edge Plasterboard, 2400 x 1200 x 12.5 mm
Source: Buildiro Price Index
The cost of plaster varies throughout the year, experiencing both increases and decreases. While it is currently more costly compared to a year ago, it is relatively less expensive than the previous month.
Thistle Multifinish Plaster, 25 kg
Source: Buildiro Price Index
The graph shows that the price reached £14 in February, but during the month of March, it dropped below £11.
Flooring
In recent months, there has been a significant increase in flooring prices, with some types of flooring experiencing price hikes of up to 38%. This is due to a variety of factors, including supply chain disruptions, increased demand for home renovations during the pandemic, and rising raw material costs.
Goldcoast Natural Oak Effect Laminate Flooring – 42% increase
Source: Buildiro Price Index
Tools
While some building materials have experienced significant price increases in recent months, the good news is that many hand tools and power tools have largely maintained their prices from the previous year. In fact, some tools are even cheaper now than they were a couple of months ago. This could be due to various factors such as competition, sales promotions, and manufacturing efficiencies. Regardless of the reasons, the stable prices of these tools provide a great opportunity for both professionals and DIYers to invest in the tools right now.
Wera 6004 Joker Adjustable Spanner – 1% increase
Buildiro Price Index
The Buildiro Price Index is a tool for monitoring the prices of building materials, tools, and DIY products in the UK. Its importance lies in its ability to help professionals track changes in material costs, which aids in project planning. The index is produced by analysing data from various sources, resulting in an accurate and up-to-date view of market trends and pricing changes. This tool can assist both builders and DIY enthusiasts in making informed decisions about material purchases, resulting in time and cost savings. In essence, the Buildiro Price Index is an essential resource for anyone involved in the UK construction industry.
Will building material costs go down in 2023?
According to predictions, certain materials such as plaster, plasterboard, and insulation may experience inflation rates in the double digits by the end of 2023.
Timber prices in the UK have decreased because of the surplus of available stock, except for birch plywood which is being affected by Russian import sanctions and reduced shipping expenses. No information has been omitted in the paraphrased text.
Anyway, it is a challenging task to accurately forecast the future behaviour of building material costs. However, there are certain signs suggesting that the prices of construction materials may become stable or go down in 2023. One such sign is the anticipated recovery of the global economy after the pandemic, which could result in a surge in demand for construction materials. Furthermore, numerous governments are allocating funds towards infrastructure projects, which could augment the supply of materials and potentially lower their costs.
It should be noted that the costs of construction materials can vary due to several factors, and accurately forecasting prices can be challenging. Additionally, unforeseen events like disruptions in the supply chain or natural calamities could unpredictably affect prices. Thus, it is important to consider these factors when estimating construction material costs.
Conclusion and summary of key takeaways
Construction companies are facing major difficulties due to the increasing expenses of construction. Nevertheless, there are numerous approaches available for these companies to manage their costs proficiently. The use of value engineering, modular construction, and lean construction techniques can assist construction companies in reducing expenses and improving efficiency. Furthermore, technology can be employed by construction companies to manage costs, enhance communication and collaboration, and analyse data.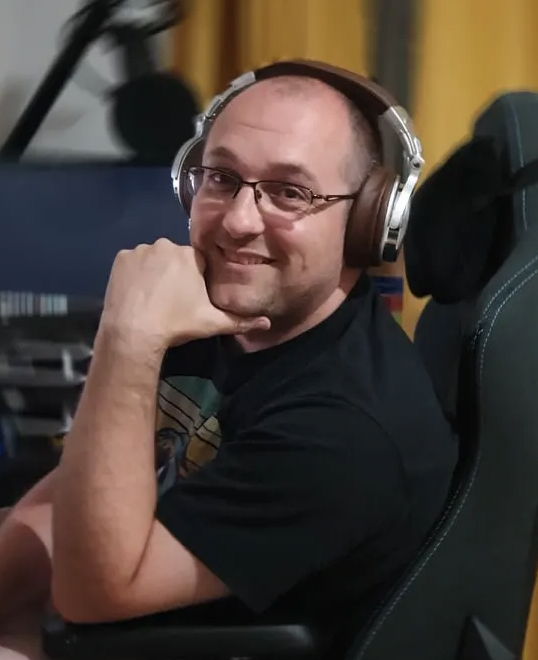 Matt is a professional copywriter and researcher over at https://sucklessatcontent.com/. When he can be prised away from his PC, his wife enjoys setting him DIY tasks around the house.