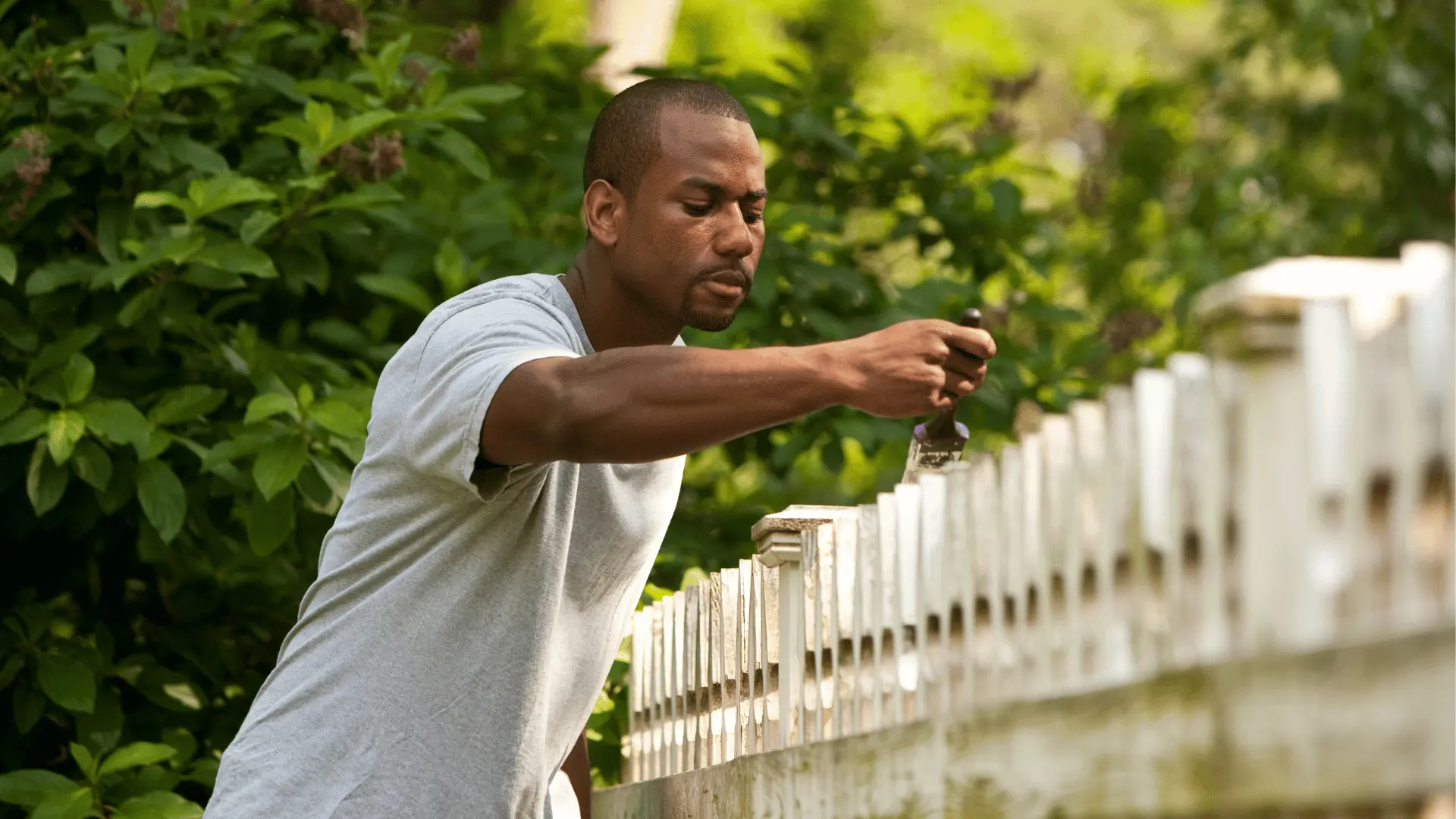 A fence is an essential aspect of a property, providing both security and aesthetic appeal. However, with the passage of time, even the sturdiest fences can lose their charm and start appearing dull and weathered. Painting the fence with a fresh coat of paint can enhance its appearance and give it a new look. However, with a plethora of fence paints available in the market, it can be difficult to choose the right one. This blog post offers an in-depth analysis of the top-rated fence paints based on their durability, coverage, color options, ease of application, and other crucial factors. Whether you have a wooden, metal, or vinyl fence, our list of recommended paints caters to every need and budget, enabling you to transform your fence into a long-lasting and visually appealing feature of your property.
When it comes to outdoor painting projects involving fences, it's important to choose the right kind of paint. The ideal fence paint not only enhances the visual appeal of your panels but also provides them with durable protection against weather-related damage. Therefore, it is crucial to include fence paints in your painting supplies.
When selecting fence panels, you have the option to choose a green or brown color that blends with the surrounding garden, opt for a light shade to create an illusion of a bigger garden, or choose a trendy modern color to add a contemporary touch to the panels. It is important to consider these options while making a choice.
When buying fence paint, you should consider the following:
Type of paint: choose between oil-based or water-based paint, depending on your personal preferences and the type of fence material you have.
Colour: consider the colour that will best complement your home's exterior and the surrounding landscape.
Finish: choose between a matte, satin, or gloss finish, depending on your desired level of sheen and durability.
Coverage: consider the area of your fence that needs painting and how much paint you will need to cover it.
Durability: choose a paint that is formulated to withstand the weather conditions in your area and is resistant to fading, cracking, and peeling.
Environmental impact: choose a paint that is low in volatile organic compounds (VOCs) if you are concerned about the environmental impact.
Brand reputation: choose a reputable brand with good reviews and a proven track record for quality and durability.
Undercoats and Primers
Before painting wood, it is essential to use a primer or undercoat. These products are specifically designed to improve adhesion, durability, and overall appearance of the final paint job. A primer is a preparatory coat that is applied before the topcoat. It creates a barrier between the wood surface and the paint, preventing tannin bleed and other potential issues. A primer also ensures that the topcoat adheres better, resulting in a smoother, more even finish. An undercoat, on the other hand, is a base coat that is applied after the primer and before the final coat of paint. It provides an additional layer of protection and enhances the color and finish of the topcoat. Undercoats are especially useful for achieving a rich, deep color with a high-quality, uniform finish. Overall, primers and undercoats are critical for achieving a long-lasting, professional-looking paint job on wood surfaces.
Types of Exterior Wood Paints
There are several types of exterior wood paints available on the market, each with its own unique features and benefits. Here are a few of the most common types:
Oil-based paints: These paints are durable and long-lasting, making them a popular choice for exterior wood surfaces. They are known for their high-gloss finish and excellent resistance to weathering and fading. However, they can take a long time to dry and emit strong fumes during application.
Water-based paints: Water-based paints are a more eco-friendly option than oil-based paints, as they have lower levels of volatile organic compounds (VOCs). They are also quick-drying and easy to clean up. However, they may not be as durable as oil-based paints and may require more frequent touch-ups.
Acrylic paints: Acrylic paints are a type of water-based paint that contain acrylic resin. They are known for their excellent adhesion, durability, and resistance to fading, cracking, and peeling. They are also easy to clean and maintain.
Alkyd paints: Alkyd paints are a type of oil-based paint that contain alkyd resin. They are known for their durability and resistance to weathering and fading. They also have a high-gloss finish and are easy to clean. However, they emit strong fumes during application and may take a long time to dry.
Overall, the type of exterior wood paint you choose will depend on your personal preferences and the specific needs of your project. It's important to consider factors such as durability, drying time, environmental impact, and ease of application when selecting a paint.
What is a Difference Between Varnish and Dyes?
Varnish and dyes are both products used to enhance the natural beauty of wood, but they differ in their composition and the effects they have on wood surfaces.
Varnish is a clear, protective coating that is applied to wood to provide a glossy or matte finish that enhances the wood's natural grain and color. It creates a hard, durable surface that protects the wood from scratches, stains, and moisture. Varnishes are typically made from a combination of resin, oil, and solvents. Some varnishes also contain UV inhibitors to help protect the wood from sun damage.
Dyes, on the other hand, are products that are used to color wood. They penetrate into the wood fibers and enhance the natural color of the wood. Dyes are available in a range of colors and can be mixed to create custom shades. They are typically water-based and contain pigments or dyes that are suspended in a liquid base.
In summary, varnish is a clear protective coating that enhances the natural beauty of wood, while dyes are used to color wood and enhance its natural colour. Varnish provides protection against scratches, stains, and moisture, while dyes penetrate into the wood fibers to provide lasting colour.
Best Fence Paint UK
Ronseal Fence life plus Midnight blue Matt Fence & shed Wood treatment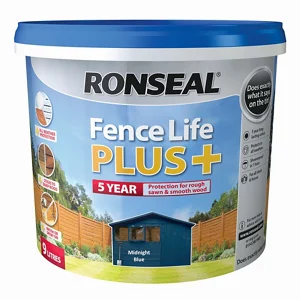 The Ronseal Fence life range offers an opaque treatment for sheds and fences called Fence life plus Midnight blue Matt Wood treatment in a 9L container. This treatment can be applied to both rough sawn and smooth planed surfaces using a brush for coloring and protection. The treatment takes around one hour to dry and can cover up to 6 m² per liter on average. No information has been omitted in this paraphrased text.
This product is designed to treat rough-sawn fences and can be applied easily using either a paintbrush or paint sprayer. It dries quickly, within an hour, and provides both color and protection for up to two years. There are six colors available to choose from, and the product only requires one coat to achieve a satisfactory color and finish, as the name suggests.
Cuprinol 5 year ducksback Forest oak Fence & shed Treatment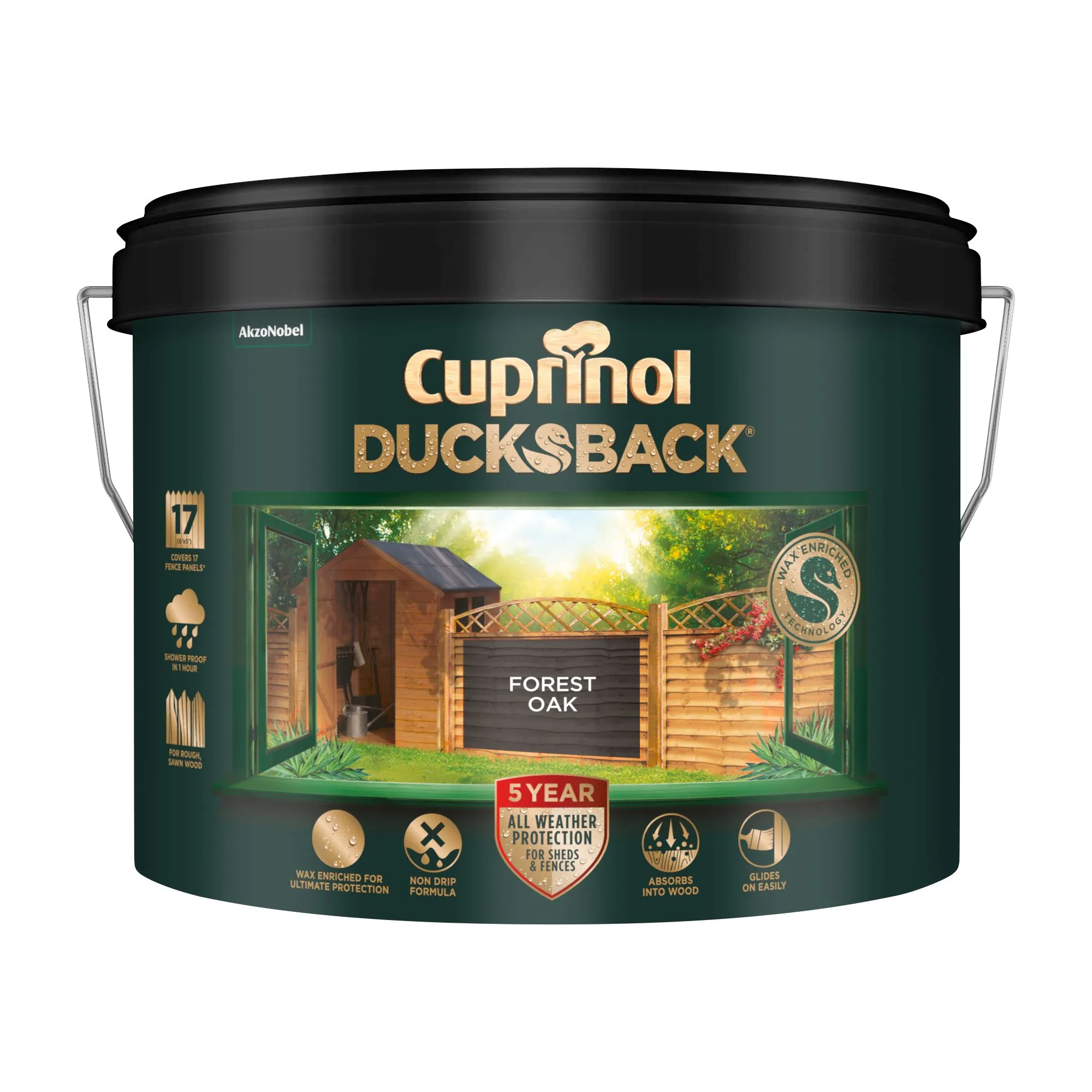 From the Cuprinol 5 Year Ducksback collection, you can use a brush or roller to apply this shed and fence treatment for both coloring and protection. It takes an average of 2-4 hours to dry and can cover up to 5 square meters per liter. This treatment is designed to safeguard and color rough sawn wood and is appropriate for wood.
The Ducksback product, designed to protect timber from water damage, has a wax-based formula that includes advanced technology. It is simple to use and provides long-term protection, as well as attractive color. No information has been left out in this paraphrase.
Cuprinol ANTI-SLIP Decking Stain Silver Birch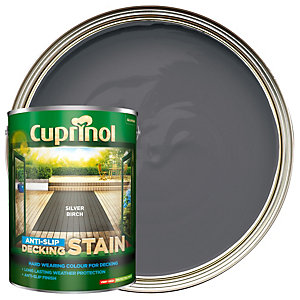 The Cuprinol Anti Slip Decking Stain is designed to provide a sturdy and long-lasting finish while also giving an attractive semi-transparent color. One of its unique features is the integration of anti-slip microbeads that are invisible to the naked eye, which enhances the safety of the decking surface. Additionally, it contains an algicide that helps to prevent the growth of green algae and mould on the surface of the coating.
Johnstone's Exterior Stain for Decking Natural Oak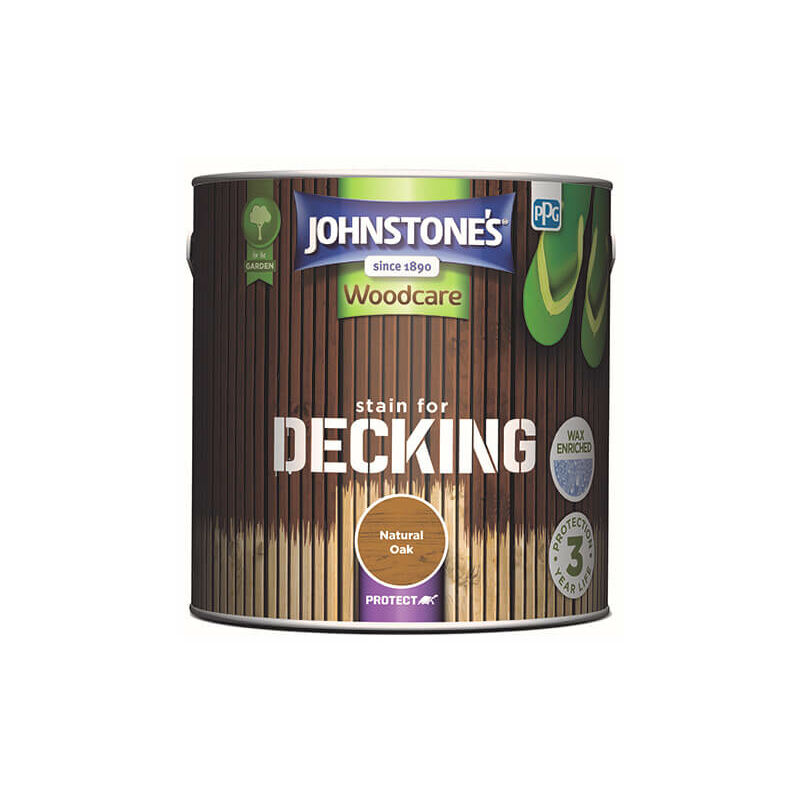 The Johnstone's Woodcare Stain for Decking is designed to offer an uncomplicated maintenance and safeguarding finish to decks. It prevents cracking, blistering and peeling. The fast-drying formula, enriched with wax, provides enduring color and protection to both soft and hard decks, enhancing the natural beauty of the wood. It offers a beautiful finish throughout the year and provides protection for three years. Its features include fast drying, long-lasting color and protection for three years.
Conclusion
After careful consideration and research, it's clear that there are a variety of fence paints on the market that can offer both protection and aesthetic appeal to your outdoor space. Whether you're looking for a paint that is long-lasting, weather-resistant, or easy to apply, there are options available to suit your needs.
The best fence paint for your specific situation will depend on a number of factors, including the type of fence you have, the climate in your area, and your personal preferences. It's important to take the time to evaluate these factors and choose a paint that will provide the best results.
Ultimately, a high-quality fence paint can not only enhance the look of your property but also help protect your fence from the elements and extend its lifespan. With the right paint and a little bit of effort, you can enjoy a beautiful and well-maintained fence for years to come.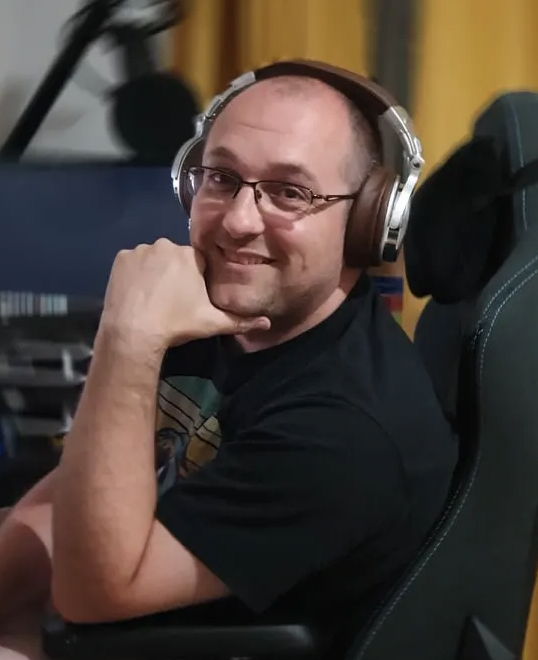 Matt is a professional copywriter and researcher over at https://sucklessatcontent.com/. When he can be prised away from his PC, his wife enjoys setting him DIY tasks around the house.