When it comes down to DIY projects or professional jobs, having the correct instruments is crucial. One of the most significant tools to possess in your toolbox is a decent set of spanners and sockets. These multipurpose tools are used to either fasten or release nuts, bolts, and screws, making them a necessity for any auto technician, handyman, or DIY enthusiast. Nevertheless, with plenty of choices out there in the market, opting for the right set of spanners and sockets can be difficult. In this blog post, we will provide a comprehensive buying guide for spanner and socket sets to help you make an informed decision. No matter if you're a beginner or a pro, this guide will give you with all the information you need to select the best set of spanners and sockets for your requirements.
Types of Spanner and Wrench
Adjustable Spanner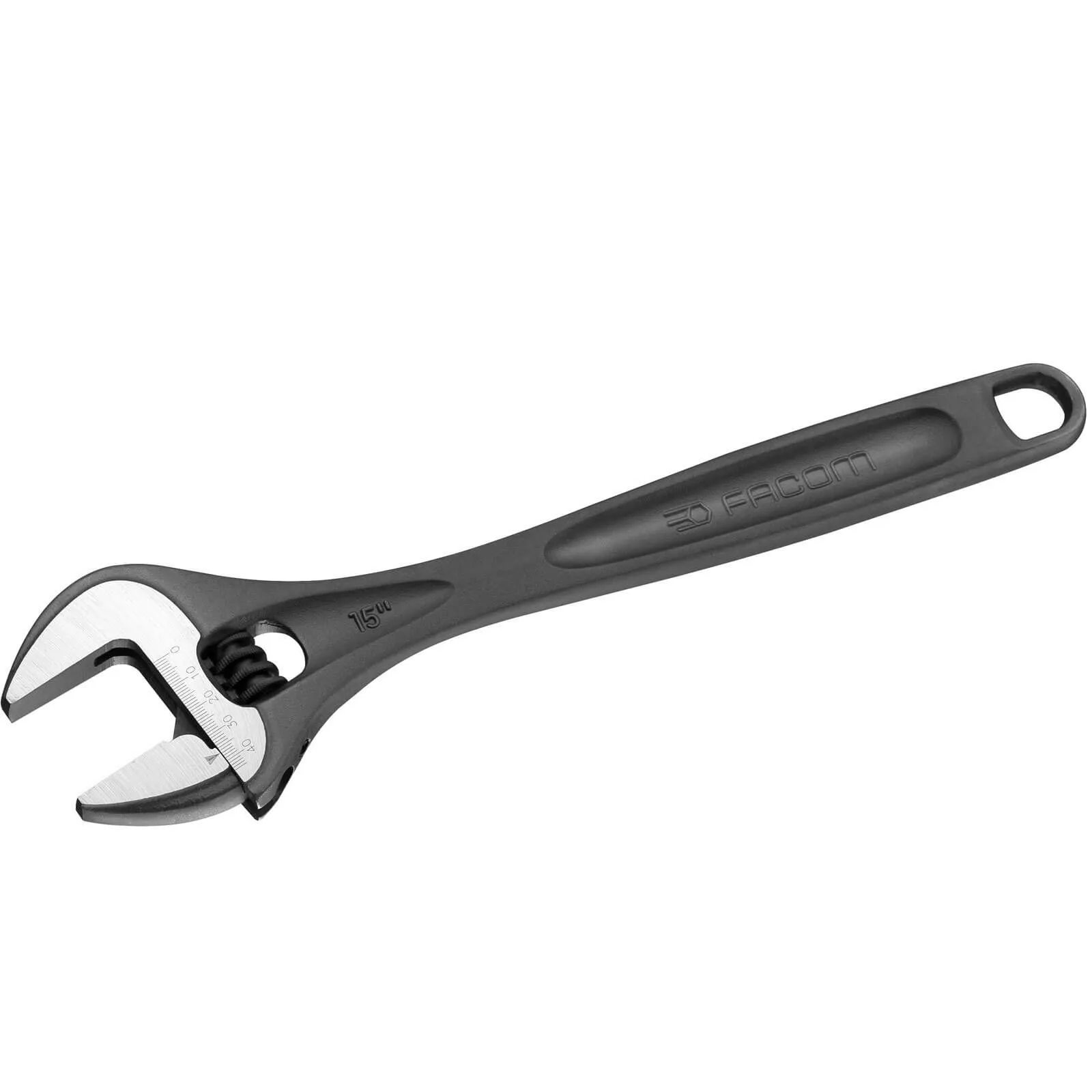 An adjustable wrench is a must-have for any professional workspace or personal garage. It has an adjustable jaw, meaning it can be used with multiple types of fastener heads and not just one, thus eliminating the need to get multiple wrenches for various jobs. There are many well-respected brands that offer these wrenches in a range of maximum jaw openings.
Open-ended Spanner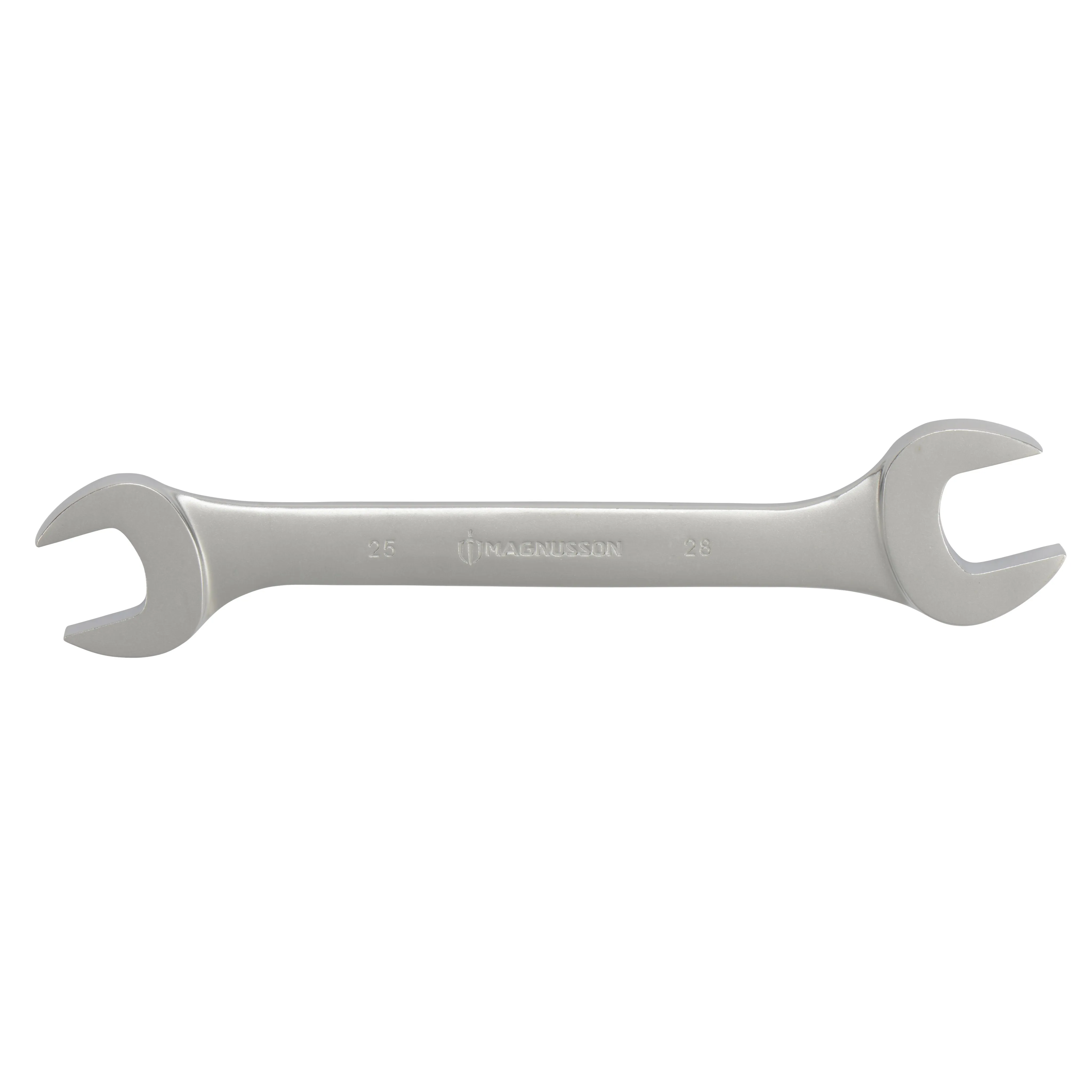 Open end spanners are an extremely useful tool that has two open heads which are usually 2mm apart from one another in size. Both mechanics and plumbers make use of these spanners to loosen and tighten nuts, bolts and other fixings. The ends of this spanner are generally at a 15° angle to make it easy to work on tight spots.
Ring Spanner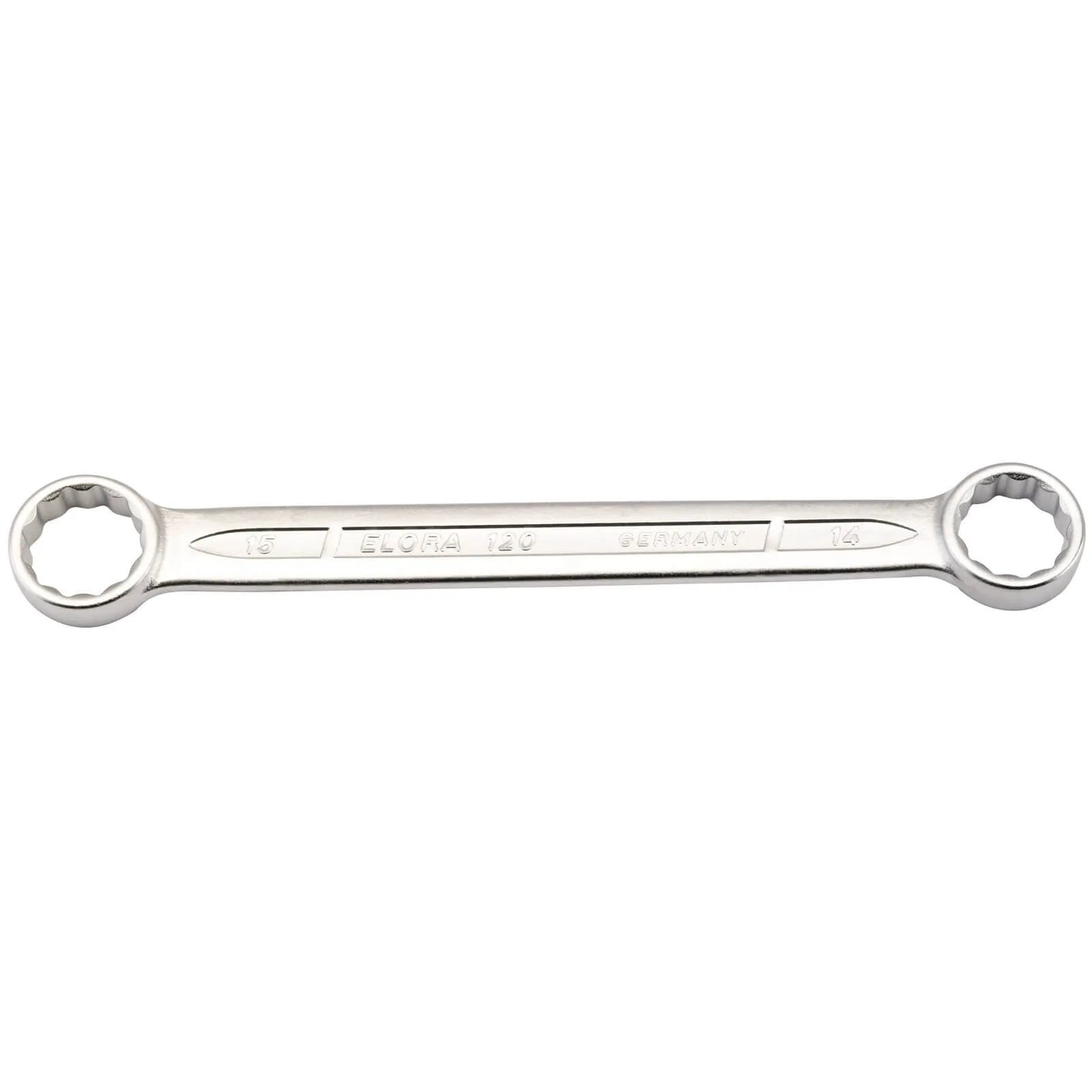 Ring spanners can vary in design, with 6-point (hex) and 12-point ('bi-hex' or 'double hex') being the two most common options. The 12-point profile of bi-hex ring spanners allows them to be utilized in very narrow spaces, giving more room for the user to work with. By contrast, hex ring spanners cover more of the surface area of the bolt or fastener, thereby providing greater torque.
Socket Wrenches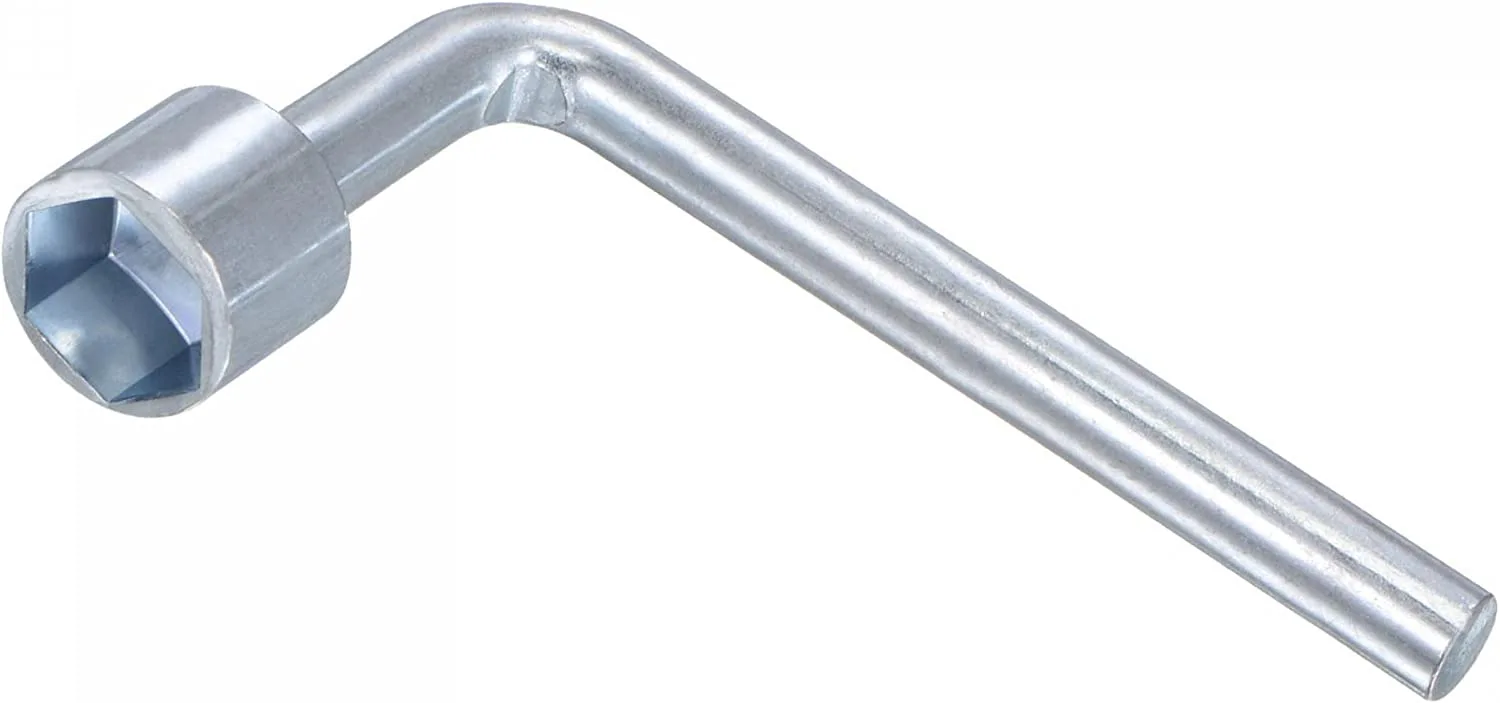 Socket wrenches are a type of wrench with a socket connected to the end that helps to both take off and securely tighten nuts and screws. They are very useful tools because they are adjustable and the different attachments can be used to adjust nuts and bolts in a variety of situations. They are also sometimes referred to as socket spanners.
A lot of socket wrenches possess a ratcheting feature. This only enables it to move in a single direction and locks in place when the tool is turned in the opposite direction. This facilitates the process of tightening nuts and bolts quickly as the user does not need to readjust the wrench in between.
Combination Spanners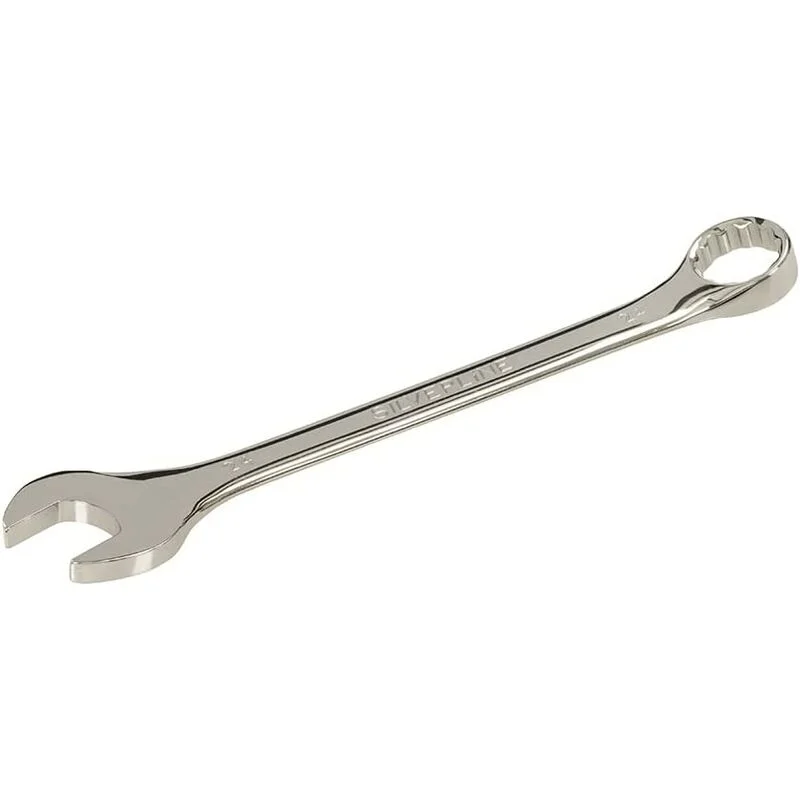 Spanners with two different sides are known as combination spanners. One end is open and the other is a ring spanner. It is common to find these tools as part of a set with a range of sizes and head varieties.
The most commonly used combination spanners consist of a traditional open-ended wrench and a round ring wrench. A combination spanner kit usually comes with a range of sizes for optimum versatility when adjusting different sized bolts. You can get wrenches made from tempered chrome vanadium steel that has been drop-forged and hardened, or you can get a combination spanner set that comes with a convenient storage shelf.
Tap Spanners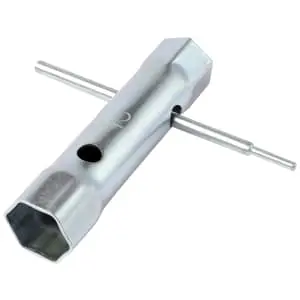 Tap spanners are manual tools used to make adjustments to faucets, sinks, basins, and toilets. They are also referred to as basin wrenches, sink spanners, or plumbing spanners, and are used by both professionals and individuals who do their own plumbing. These useful tools are characterized by their tube shape and their ability to reach hard to access nuts, bolts, and fixings at challenging angles.
Pipe Wrenches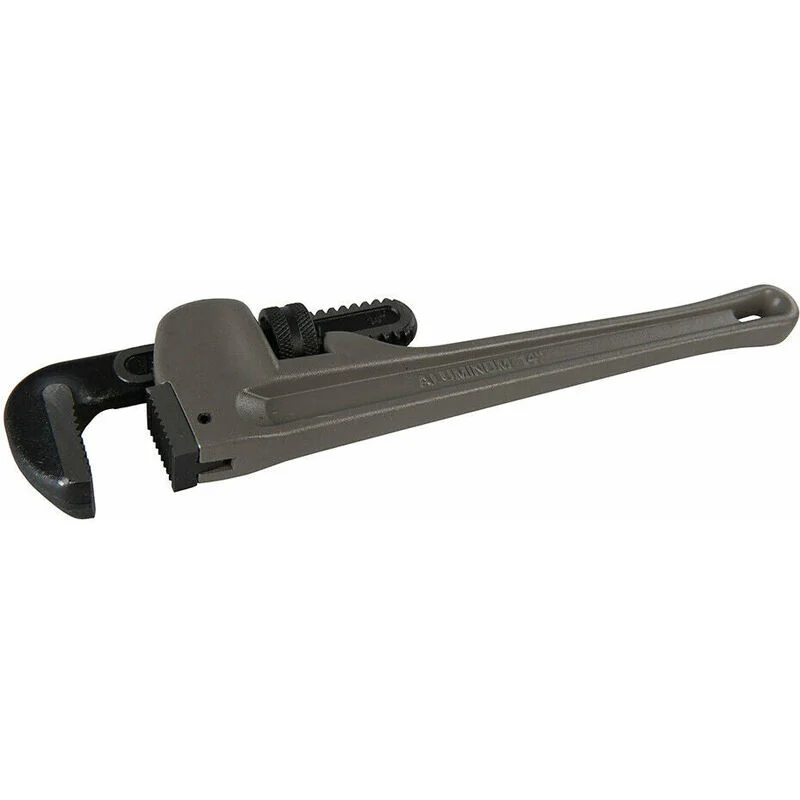 Pipe wrenches are adjustable tools created to twist threaded pipe and fittings in order to fasten or loosen them. These tools are commonly utilized and they usually feature a metal body, handle, hook jaw, and adjusting nut. The teeth are often strengthened in order to increase their durability and to make them last longer. They come in a variety of sizes and designs, so you should think about the size of the jaw and the length of the handle before buying.
Ratchet Spanners

Ratchet spanners feature a closed, circular head and a ratcheting mechanism, which makes them indispensable for a wide variety of professions, ranging from home improvement projects to automotive and motorcycle maintenance.
The closed head of a ratchet spanner is equipped with an interior consisting of multiple teeth. This allows the tool to remain firm when twisted in one direction, yet still slip when moved in the opposite direction. This makes it possible to fix and unfasten bolts and nuts without having to remove the spanner from the area. Additionally, the slimmer design of the ratchet spanner makes it ideal for tightening and loosening nuts and bolts on flat surfaces. This useful tool enables a continuous turning action which is both faster and smoother than other options.
Did you know? It is believed that the original spanners were employed to wind up the bowstrings of a crossbow, making them far tighter than a human could manage. At the start of the 16th century, the wheel-lock guns were developed, needing a spanner box to fire. The spanner activated the gun by compressing a wheel with a spring. – source: Wonkee Donkee
Torque Wrenches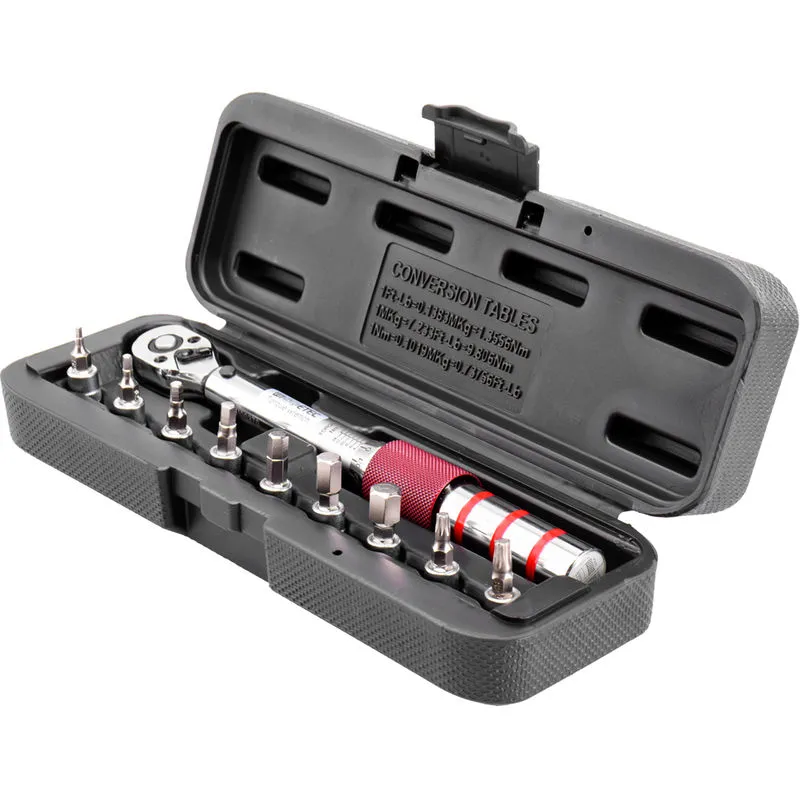 Force that creates rotary motion is known as torque. A torque wrench is used to fasten components to the correct degree of tension for maximum security and performance. If the torque is not applied correctly, it can result in components being broken from too much force, or fixings becoming insecure and dangerous.
Numerous types of torque wrenches exist, such as electronic, adjustable, and click torque wrenches. The click torque wrench emits a clicking noise when the applicable torque is applied.
Scaffold Spanners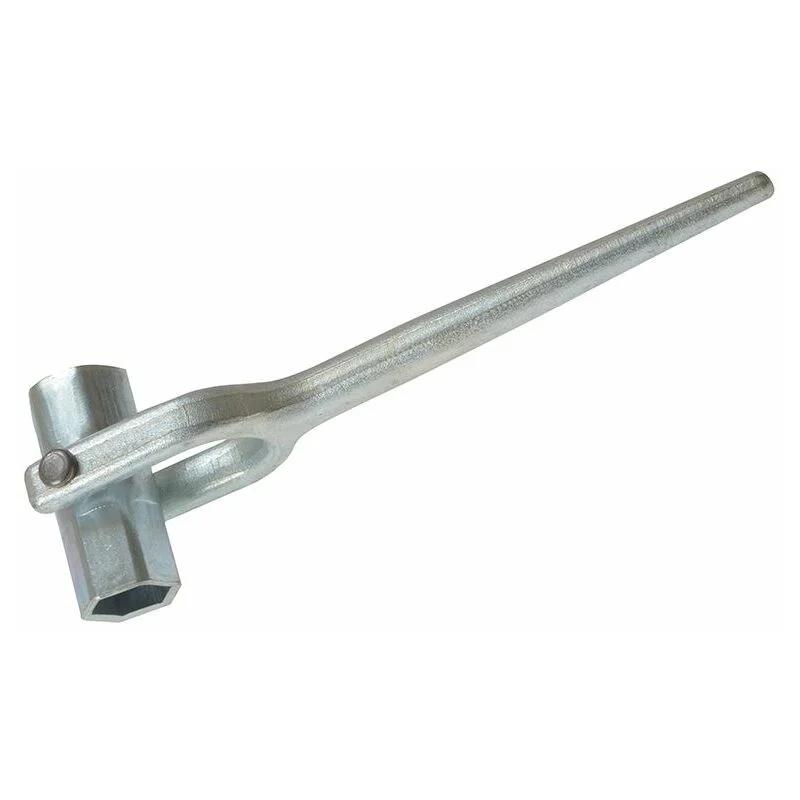 The scaffold spanner is an incredibly helpful and flexible device for tightening and loosening a wide assortment of bolts and nuts. It is a must-have for DIY enthusiasts and mechanics alike. It is constructed from high-grade materials, making it reliable for the toughest tasks. The ergonomic handle minimizes strain on the hands and wrists with its comfortable design. This spanner can be found in different sizes to fit different fixation pieces and has adjustable jaws that guarantee a solid grip, avoiding slipping or rounding. Additionally, it is light and compact, making it easy to bring with you no matter where you go, be it a home project, a road trip, or the garage. Check out the biggest selection of superb quality spanners for your home at Buildiro.com!
Basin Wrench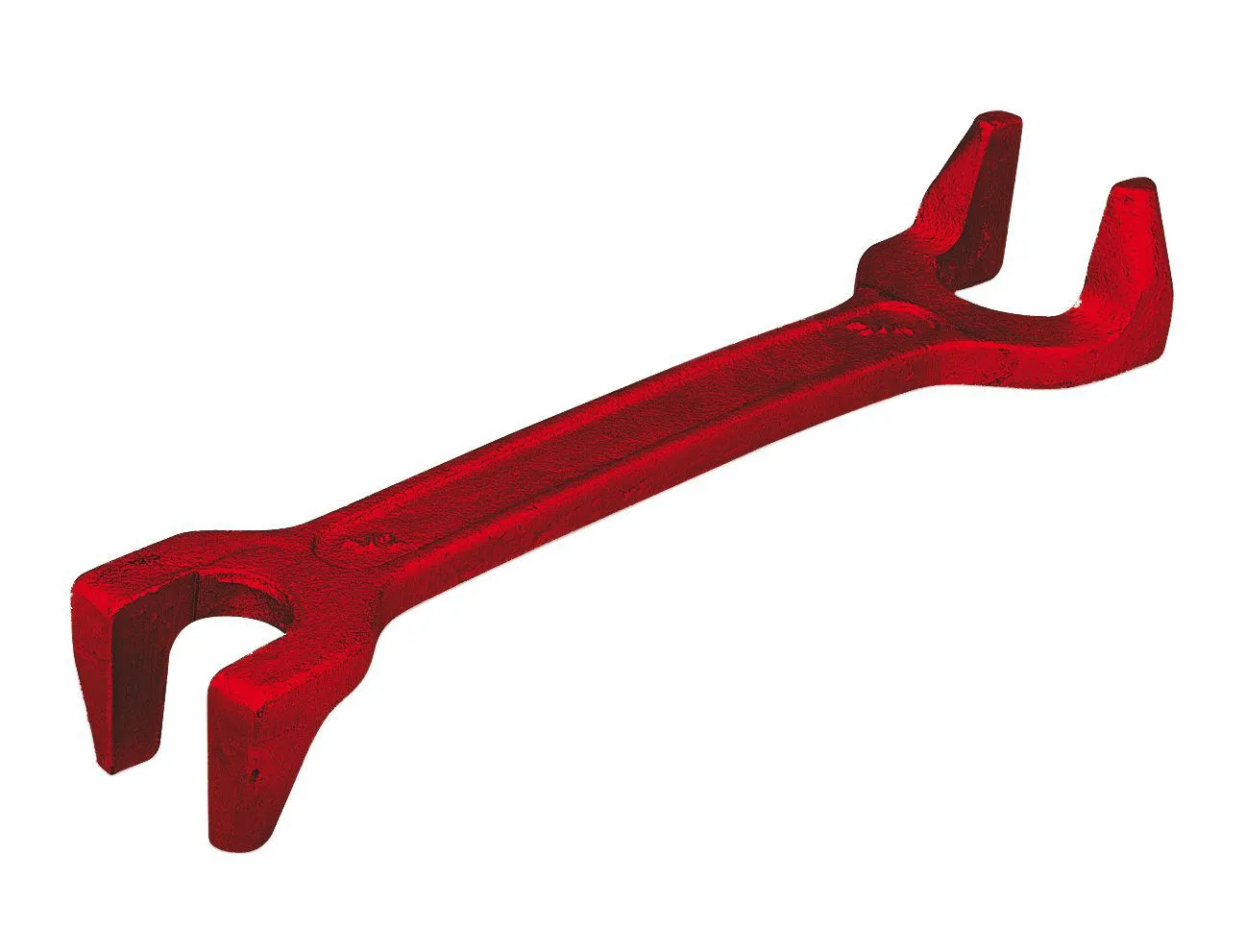 When it comes to plumbing, a basin wrench is one of the most beneficial tools in a plumber's toolkit. This wrench, also referred to as a basin spanner or sink spanner, has a long handle and a self-adjusting, rotating head, making it the perfect tool for tightening, loosening, and taking off nuts and bolts in tight places below the washbasin or bath. This tool is also recommended for DIY plumbing tasks.
Socket Wrench Accessories
Sockets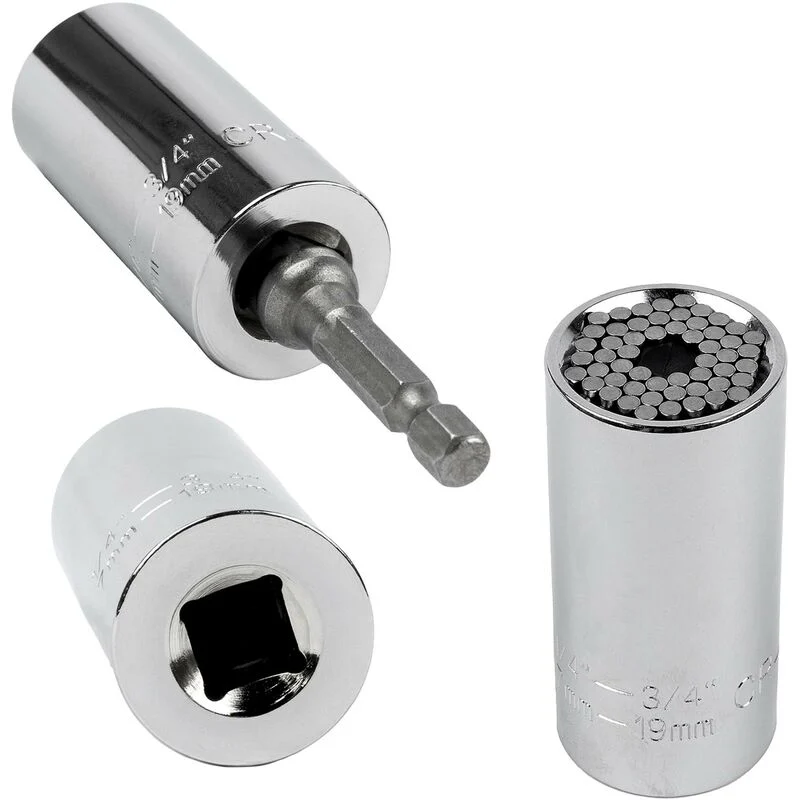 It is understood that it will be difficult to make progress without the use of sockets. These components are available in a variety of dimensions, from 8 mm to 22 mm, for general purposes. The size of the drive socket typically corresponds to the size of the socket head.
Socket Extensions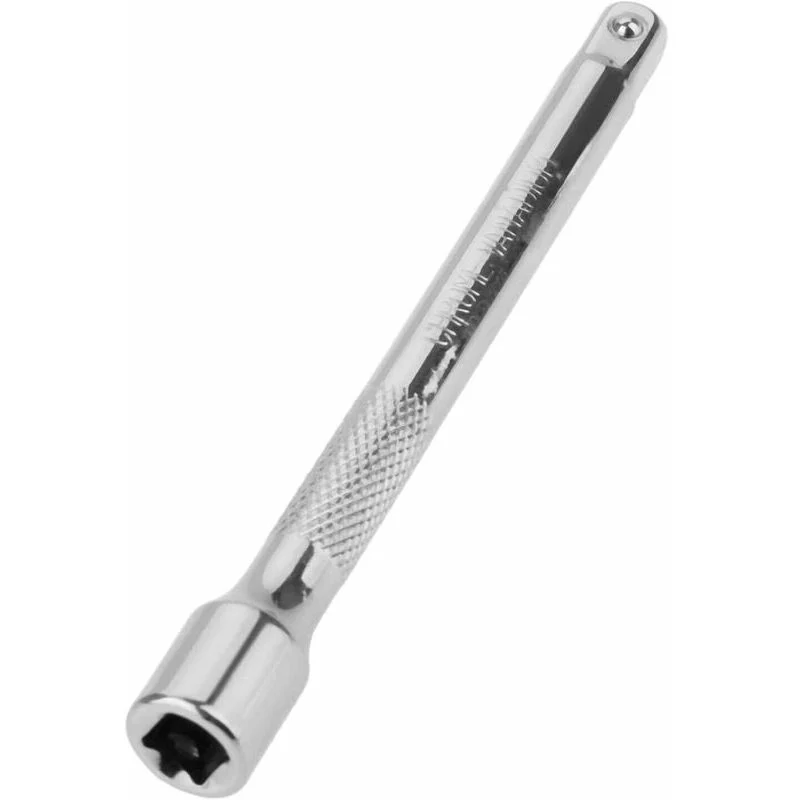 Socket extension bars make it possible to access screws in restricted spots without having to contend with any obstructions that would block the rotation of a wrench handle.
Drive Adapters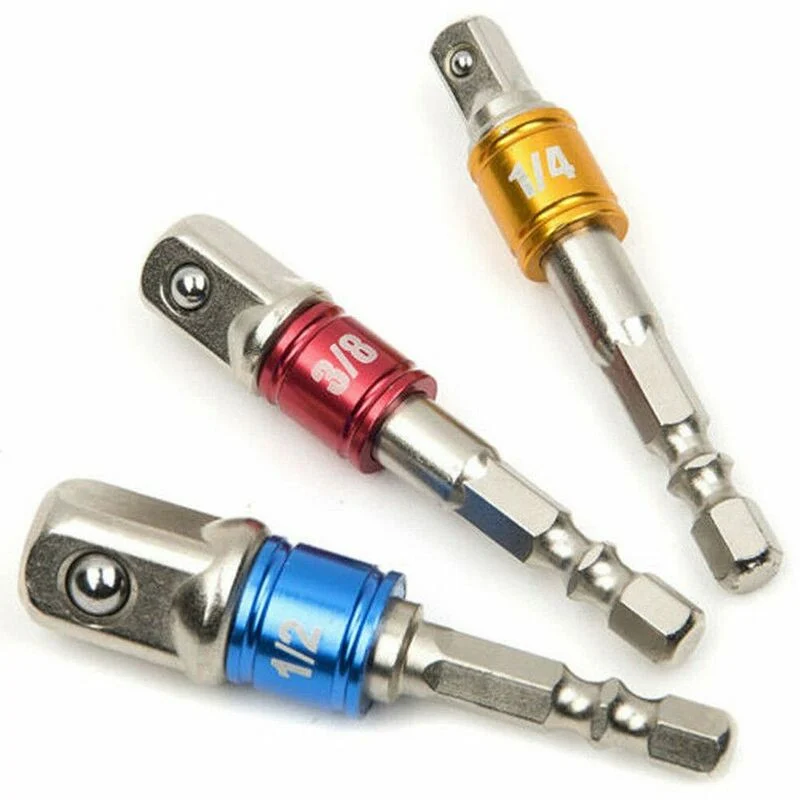 Drive adapters can be used to join socket heads with different sizes together. For example, it can be used to connect a 3/8" socket head to a 1/2″ tool. This is particularly useful when combining various socket sets.
The Best Spanners and Wrenches
Best Adjustable Spanner
Facom Adjustable Spanner Phosphated Finish – 600mm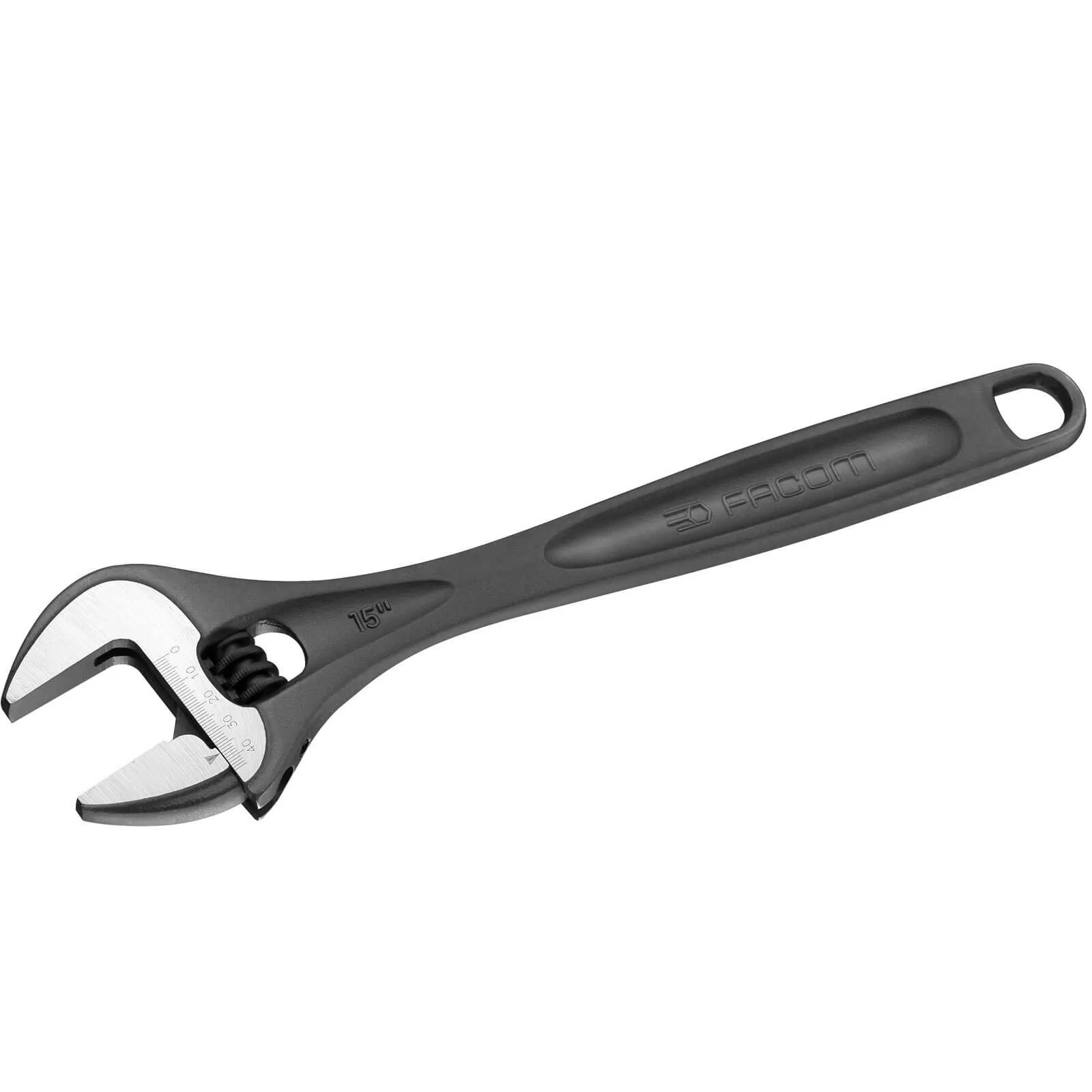 Features & Benefits
• Good access to the screw for easy setting • Non protuding moving jaw at max capacity • Pre adjustment of jaw opening thanks to millimetric gradation • Left hand button rotation • Phosphated finish with fine ground head faces
Best Pipe Wrench
Lightweight Cast Aluminum Pipe Wrench, 91.4 Inch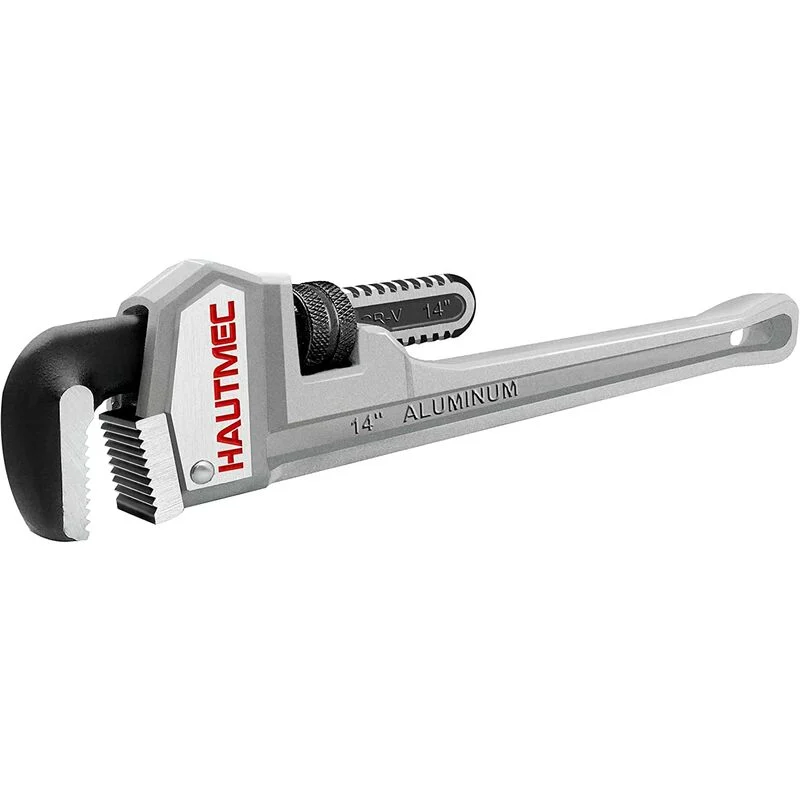 Reinforced teeth are ideal for most hard pipes, bolts and fittings – Withstands high torque – Improved durability for maximum torque – Reduces hand fatigue – Lightweight cast aluminum handle for less stress on the job arm.
Best Ratchet Spanner
Stahlwille – 532 Reversible Ratchet 380mm o/a 1/2 Square Drive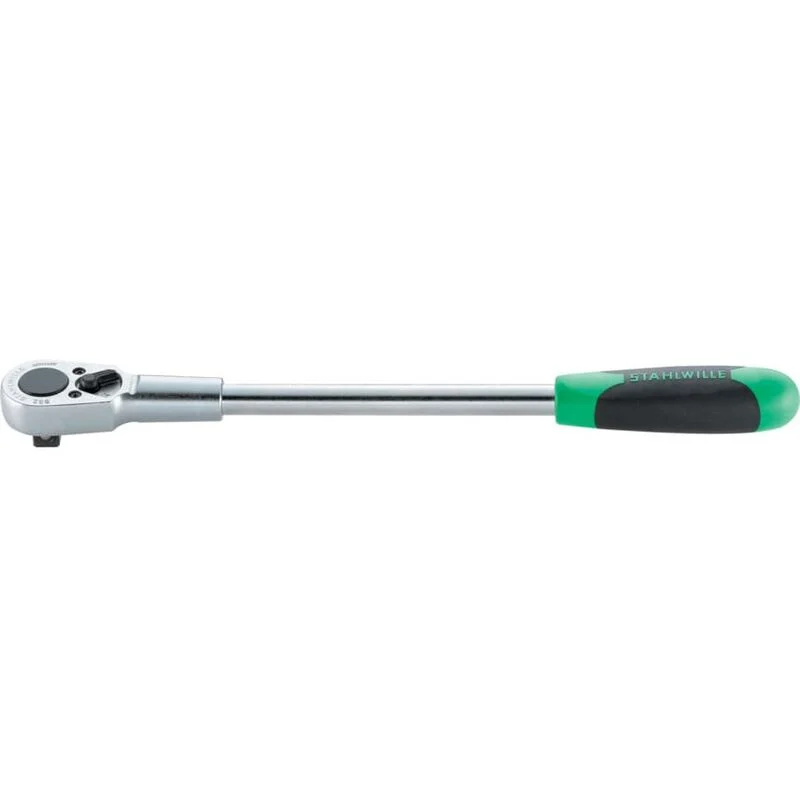 Stahlwille: 532 Reversible Ratchet 380mm O/A 1/2″ Square Drive Steel handle ratchets with polished finish. Thumb lever for reversing. DIN3122, ISO3315. 512-QR is quick release. MPN: 13121010 EAN: 4018754177837 532 Reversible Ratchet 380mm O/A 1/2″ Square Drive Attributes: Drive Size: 1/2in Drive Type: Square MFR Part No.: 13121010 Overall Length: 380mm Product Type: Ratchet Handle
Conclusion
In conclusion, both spanners and wrenches are essential tools in any toolbox. While they serve a similar purpose of tightening or loosening nuts and bolts, they have different designs and applications. Spanners are typically used for smaller nuts and bolts and have a fixed size, while wrenches are adjustable and can be used on larger nuts and bolts.
It is important to choose the right tool for the job to avoid damaging the nuts and bolts or the tool itself. Additionally, it's essential to maintain your spanners and wrenches by keeping them clean and storing them properly to ensure they last for years to come.
Whether you are a DIY enthusiast or a professional mechanic, having a set of reliable spanners and wrenches in your toolkit will save you time, money, and frustration in the long run. By understanding the differences between spanners and wrenches and their various applications, you can choose the right tool for your needs and get the job done efficiently and effectively.
FAQ
Is it a spanner or wrench?
In North America, a spanner is a tool that is similar to an adjustable wrench; however, outside of North America, the term spanner is used to refer to a wrench in general. When Americans have the intention of spoiling something, they often say they will "throw a wrench into it" while British individuals usually say they will "throw a spanner in the works."
Is a spanner a socket?
A socket wrench is a sort of spanner that uses a socket-style shape, rather than the conventional open-style wrench, to turn a screw, normally a nut or bolt.
Is a ratchet a spanner?
A ratchet spanner is a tool utilized for tightening and loosening nuts and bolts. This spanner has a ratchet-style construction which makes it possible to only unscrew the nut in a single direction. This eliminates the need of repeatedly taking off the ratchet as you would with a regular spanner.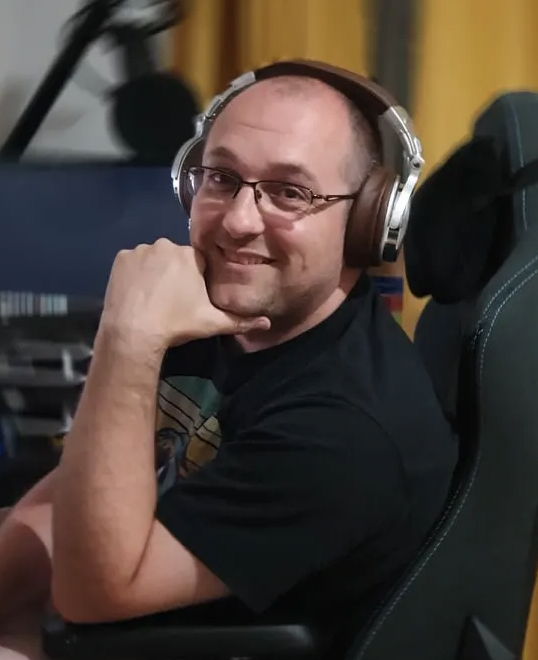 Matt is a professional copywriter and researcher over at https://sucklessatcontent.com/. When he can be prised away from his PC, his wife enjoys setting him DIY tasks around the house.