Peeling paint, cracked corners, dull and dusty colours. If there's one thing we've all been doing a lot of during this extended period of coronavirus lockdown, it's staring at our walls. Perhaps it's time to touch up those imperfections.
Here at Buildiro, we thought it would be a good idea to launch a new blog series, Lockdown DIY. Each week we'll feature a new DIY hack, from preparing for a paint job to readying your balcony for home gardening. At the end we'll even offer up a gear list that you can access via Buildiro Direct, our new hardware home-delivery service for London postcodes.
This week, every DIYers nightmare: interior painting. Painting like a pro isn't rocket science, but it does require a little knowhow and lots of time – something we all have plenty of these days.
Step 1: Prep, and prep some more
Painting like a pro requires more than slapping some colour on the wall; like an artist, you need to ready your canvas. If you have the space to move furniture, bookshelves, and wardrobes to another room, do it. If not, at the very least move everything into the centre of the room and cover it with a generous amount of drop cloth. Be sure to tape down the edges to protect your belongings from accidental paint splatter.
Next, remove the room's hardware, such as light switch plates and doorknobs, and place them in a plastic storage bag. If you have lots of hardware to keep track of, label the bags to make reassembly easier.
If your walls are especially grimy, you'll need to prep them, too. Consider using a de-glosser or heavy-duty cleaner. With rubber gloves and eye protection, pour the chosen solution onto a lint-free cloth and wipe in a circular motion. And, if your trim is cracked and old, grab some sandpaper and smooth it out before painting.
Finally, prepare a workstation. Once the paint cans are open you don't want to leave the room in search of a new roller, tracking paint through the house in the process. Grab your brushes, paint, tape, drop cloths and everything else you'll need and put them in a pile where you can easily access them.
Step 2: Mix your paints
If your project is going to require more than one can of paint, as most rooms will, mix the paint cans together before dipping a brush. Even though you purchased all the same colour, shades often vary from can to can. To avoid mismatched shading on your walls, dump the paints into a 5-gallon bucket and stir – a process known as "boxing."
Step 3: Avoid flashing – use prime
If your walls are filled with drywall compound or some other crack filler, consider putting down a coat of primer first. This will eliminate the blotchy phenomenon called "flashing," which occurs when previously patched-up areas pop under a fresh coat of paint.
Step 4: Tape and paint the edges first
Focus on the hard-to-reach areas first, such as corners, wall trim, door jams, and windowpanes. For the corners, paint about four inches on either side. For all other areas, cover them in tape, and then using a lightly coated brush, work your way down from the top of the wall. By taking your time to tackle these tricky spots first, you'll eliminate paint splash and avoid having to tape the entire wall surface. Wait at least 24 hours before removing the tape.
Step 5: Roll away
Once your edges are out of the way, it's time to grab the rollers. Start at a corner, and with your roller loaded with fresh paint, start running the roller up and down the wall. To reduce paint ridges, keep the open side of the roller's frame pointing toward the area that you just painted.
At the top and bottom of the walls and in the corners, where paint was applied with a brush, you'll need to "fade" the roller over these areas to ensure a uniform texture.
Step 6: Don't skimp
One of the fastest ways to derail the best-planned project is with cheap paints and shoddy brushes. There's nothing worse than losing bristles on every pass or rollers that won't hold paint. You're putting in a lot of time to make your room look its best; resist the urge to cut costs with cheap tools.
Step 7: Gear up with Buildiro Direct
Even during this period of lockdown, you can get started on your DIY projects with Buildiro and Buildiro Direct, a home-delivery service for hardware and supplies.
For this project, visit our webstore at Buildiro.com. In the search bar, enter the tools you need, including "interior paint," "paint brushes," "rollers," "painting tape," and "tarpaulins." Put your selected items in the shopping basket, enter your address, submit payment, and voila – your walls are one step closer to being more pleasant to stare at.
At Buildiro, we're here to help. If you need advice on supplies or how to get the job done right, get in touch. Otherwise, stay safe and thanks for working with Buildiro.
Proud of your new kitchen? Bathroom got a makeover? Send us an email about it at magazine@buildiro.com, and we'll write about it in our magazine!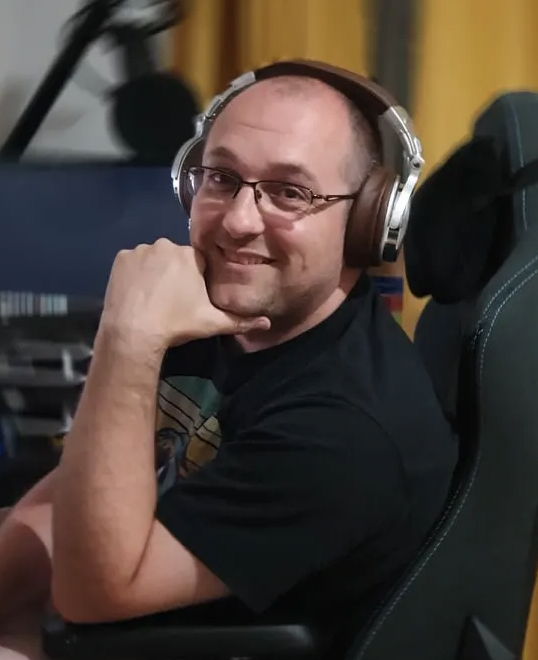 Matt is a professional copywriter and researcher over at https://sucklessatcontent.com/. When he can be prised away from his PC, his wife enjoys setting him DIY tasks around the house.