Regarding woodworking projects in the UK, finding the strongest and most reliable wood filler is paramount. Whether you're a seasoned carpenter or a DIY enthusiast, having the best wood filler can make a difference in achieving flawless results. In this comprehensive guide, we will delve into the world of wood fillers, exploring the top options available in the UK, their reviews, and their suitability for various applications, including furniture repair, screw hole filling, and even exterior use.

We'll shed light on the best epoxy wood fillers in the UK market, showcasing their exceptional strength and versatility. If you're trying to restore your beloved furniture pieces or tackle outdoor woodworking projects, you will want to take advantage of our insights on the best wood fillers for these specific purposes. Plus, we'll take a closer look at popular products like Everbuild wood filler, giving you all the information you need to make an informed decision for your woodworking needs. Join us as we uncover the key to achieving flawless woodwork with the strongest wood fillers available in the UK.
Are you looking for a strong, reliable wood filler that won't crack or shrink? Try Ronseal High-Performance Wood Filler. This product can repair any wood damage, filling to any depth and allowing for drilling, screwing, or planing due to its unique filler and catalyst chemical bonding. Best for interior or exterior wood repairs that are more than 5mm deep, such as window frames, sills, doors, and door frames. For minor and surface-level wood repairs, consider the Ronseal Multi-Purpose Wood Filler. Available in natural, dark, or white colours and applied with a filling knife, this wood filler dries in approximately 30 minutes and provides high protection. The re-sealable lid on the tub ensures your filler stays fresh and ready to use.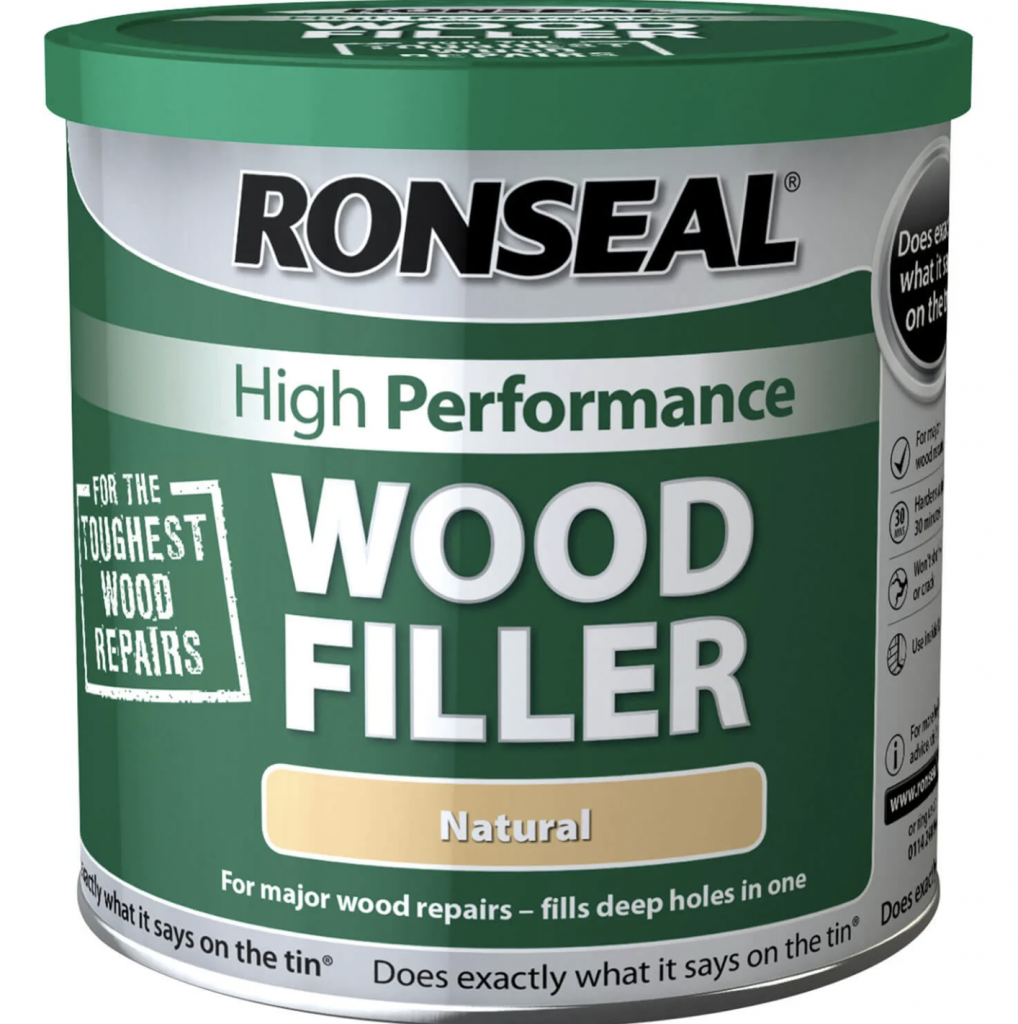 How to Use Ronseal Wood Filler
To commence the process, it is recommended that you gather a pea-sized portion of hardener and a golf ball-sized amount of filler. Mix the two substances thoroughly until the mixture reaches a consistent colour throughout. This will ensure optimal results in your project. This can be easily accomplished in the lid. Before filling the hole, test the filler on a small area to ensure you are satisfied with the colour. Once you are ready to fill the gap, pack enough filler to raise it above the surface and ensure it is filled. Smooth over the filler with a knife before it hardens. You have around 20 minutes to carve or shape the filler before it sets. Once the wood filler has hardened for 30 minutes, it can be sanded, planed, filed, nailed, or screwed. Afterwards, it can be stained, varnished, or painted.
Also read: How to use a wood filler
If you're searching for a reliable and efficient wood filler that can be used indoors and outdoors, Everbuild 2-Part High-Performance Wood Filler is an excellent choice. This filler is specially designed to be weatherproof, making it ideal for various woodworking projects.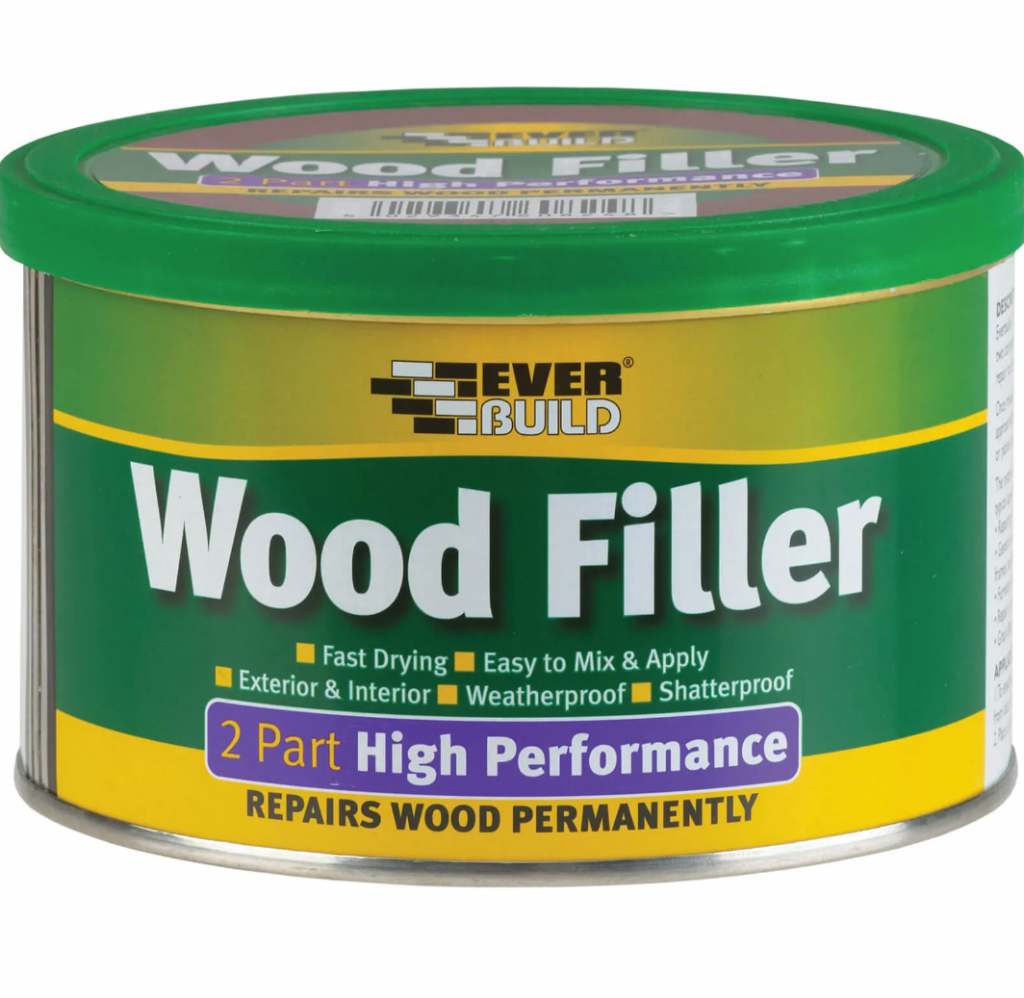 Additionally, it sets hard in only 30 minutes, which is incredibly fast compared to similar products.
Everbuild 2-Part High-Performance Wood Filler comes in two sizes and various colours, ensuring you can easily find the perfect match for your needs. If you're looking for a light stainable option, we recommend trying the 1.4kg size. Overall, this wood filler is incredibly easy to use and will provide you with a long-lasting, high-quality finish that you can rely on.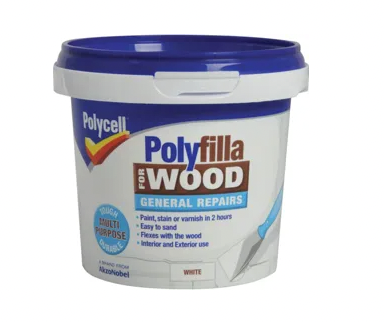 Choose Polycell Polyfilla for reliable wood repairs. This ready-to-use filler dries quickly, flexes with wood movement, and won't crack or shrink. It can fill up to 10mm deep and is easy to paint, stain, or varnish within two hours. Its low-odour formula and easy-to-sand texture make it a convenient choice for any DIY project.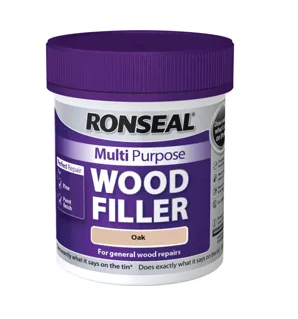 Achieve professional outcomes with Ronseal Multi-Purpose Wood Filler! This adaptable filler is effortless to apply and resists shrinking and cracking. Additionally, it can be painted, varnished, or stained. It is suitable for indoor and outdoor use and can be used to repair doors, windows, floors, and other surfaces. It is accessible in Oak colour.
Conclusion
In conclusion, wood filler is an indispensable tool for woodworking enthusiasts and professionals alike. Its ability to seamlessly mend imperfections, fill gaps, and create a smooth surface is invaluable in achieving a polished finish in various wood projects. Whether restoring antique furniture, repairing a damaged door frame, or crafting custom cabinetry, knowing how to use wood filler effectively is a skill worth mastering.
FAQs
What is wood filler?
Wood filler is a versatile putty-like substance used in woodworking to fill gaps, cracks, and holes in wooden surfaces. Composed of wood fibres or sawdust mixed with binding agents, it provides a smooth finish for painting, staining, or finishing. Wood fillers come in indoor and outdoor varieties, water-based or solvent-based options, and stainable or non-stainable formulations. The application involves cleaning the area, applying the filler, allowing it to dry, and sanding for a seamless blend. Wood filler is essential in furniture restoration, home repairs, and cabinetry work, ensuring a polished appearance and structural integrity for various woodworking projects.
How long does it take wood filler to dry?
The time it takes for wood filler to dry varies based on factors like filler type, humidity, temperature, and thickness. Water-based fillers dry faster in a few hours, while solvent-based can take up to 24 hours. Follow the product label and consider environmental conditions for best results.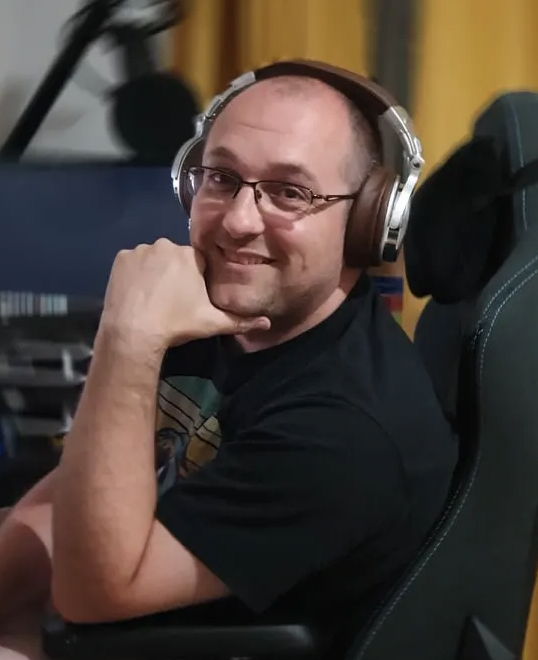 Matt is a professional copywriter and researcher over at https://sucklessatcontent.com/. When he can be prised away from his PC, his wife enjoys setting him DIY tasks around the house.