In our blog post to provide you with the most informed and reliable insights, we decided to do things differently this time. We reached out to skilled tradespeople across the UK who rely on these versatile tools daily to get their candid opinions.
What's the result of our survey? A comprehensive list of the top multi tools that real professionals trust in 2023. Whether you're a carpenter, electrician, plumber, or simply a dedicated DIY enthusiast, you're about to discover the most coveted and efficient multi tools that have earned the respect of those who use them professionally.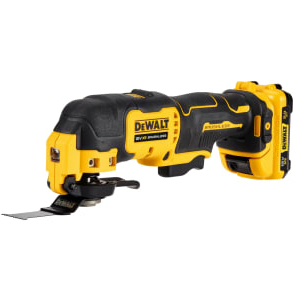 The DEWALT DCS353D2-GB 12V XR Multi-Tool is an exceptional tool with advanced brushless motor technology. This innovative feature ensures minimal noise and vibration, making it a comfortable tool for extended periods. It delivers an impressive 0-18000 oscillations per minute, which allows for smooth operation and fast completion of tasks.
Additionally, the quick change accessory system is a game-changer. It saves valuable time and enhances user experience by enabling a swift and seamless transition between accessories. The 2 x 2.0Ah batteries provide uninterrupted usage, while the 31-piece accessories pack offers versatility to tackle any project with precision and speed. Overall, the DEWALT DCS353D2-GB Oscillating Multi-Tool is a reliable and efficient companion for any DIY enthusiast or professional.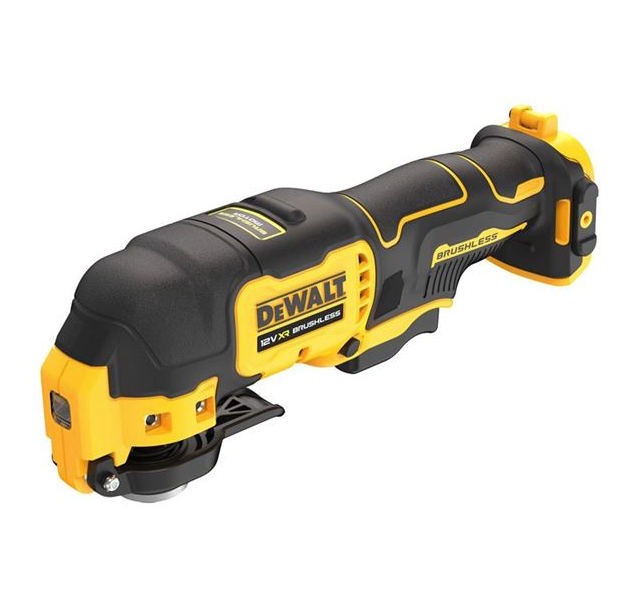 The DEWALT DCS353 XR Multi-Tool is a powerful, lightweight tool with precision and versatility. Its quick-change accessory system and universal adaptor make transitions between blades seamless, while the airlock-compatible dust adaptor keeps your workspace clean. The tool also features a bright LED light for low-light conditions. Elevate your artistry with the DEWALT DCS353 XR and redefine your toolkit.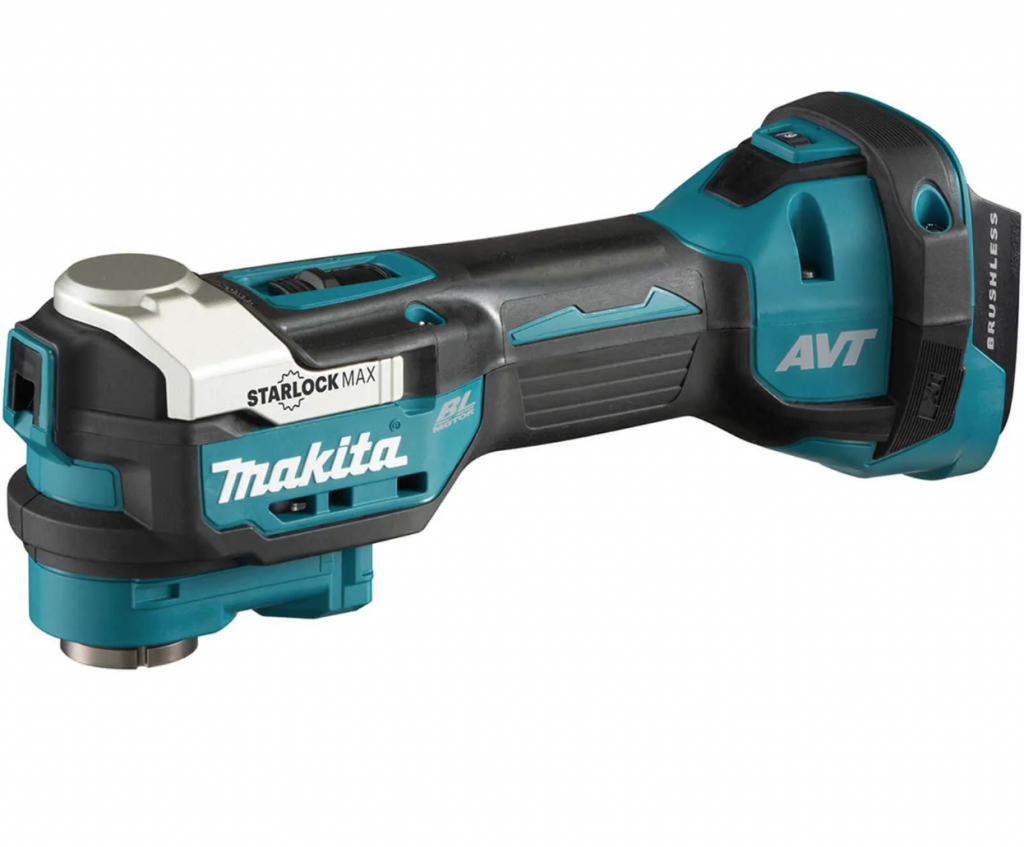 Upgrade your tool collection with the DTM52, a cordless multi-tool powered by an 18V LXT Li-Ion battery. It's compatible with Starlock accessories and has an oscillation angle of 3.6° and a variable speed of 10,000 – 20,000 oscillations per minute. It's lightweight at 1.7-2.0 kg, making it perfect for various projects. Elevate your toolkit with the DTM52 and experience cordless versatility.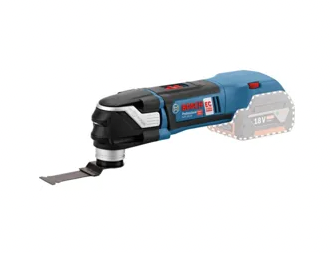 I recently had the pleasure of using the Bosch StarlockPlus multi tool, and I must say, I'm thoroughly impressed. This tool is the ultimate power performer, offering unparalleled efficiency and precision.
One of the standout features of the StarlockPlus is its innovative 3D interface, which ensures optimal power transfer from the tool to the accessory. This means that every ounce of power is directed precisely where needed, resulting in maximum performance and minimal wasted energy.
The Starlock interface is also highly impressive, offering an optimized 3-dimensional tight connection that provides the highest direct power transfer possible. This gives you unparalleled control and efficiency in your tasks, making it perfect for precision work.
Another fantastic feature of the Bosch StarlockPlus is the integrated LED spot, which illuminates workspaces and provides crystal-clear visibility even in the darkest corners. This makes it easy to see what you're working on and ensures you can achieve the precision you need.
I also appreciate the snap-in function, which makes changing tool accessories faster and easier. This seamless process keeps you focused on your project, not your tools and ensures you can easily switch between tasks.
Overall, the Bosch StarlockPlus is a commitment to excellence, with every feature designed to meet the needs of discerning artisans who demand the best. If you're looking for a powerful, precise, and versatile multi tool, the Bosch StarlockPlus is worth considering.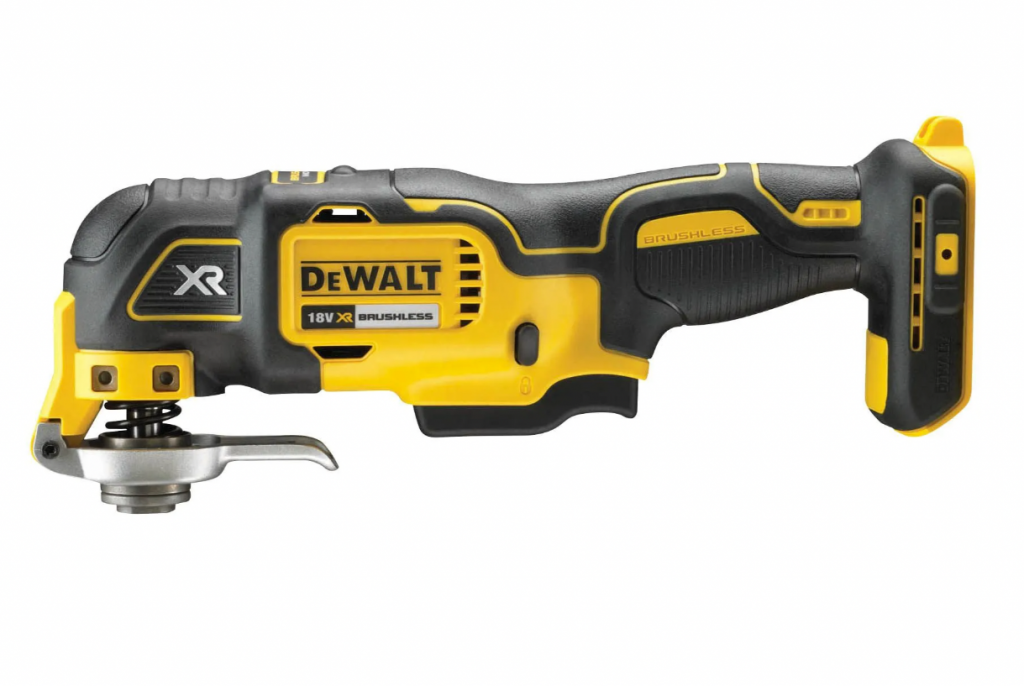 Investing in quality tools is always a wise decision. A new multi-tool can significantly enhance one's toolkit, providing comprehensive accessories that meet diverse application demands. With a quick-change accessory system, swapping between tools is seamless and efficient. The durability and long-lasting performance of all-metal gearing are impressive, and the LED light illuminates the workspace for precise cutting. The lightweight design and dual-grip trigger make handling and control easy and comfortable. Overall, investing in a quality multi-tool for any toolkit is a great idea.
What to Consider When Buying a Multi Tool?
When searching for the perfect oscillating (multi) tool, there are several factors to consider:
Power and Performance: One of the first things to assess is the tool's power. Different tasks require varying power levels, so choose a model that suits your intended applications. Look at the tool's motor power and oscillation speed to gauge its performance.
Oscillation Angle: Some oscillating tools offer adjustable oscillation angles, allowing for greater versatility in cutting and sanding. Consider the range of oscillation angles available on the tool you're considering.
Accessories and Attachments: Check the variety and availability of accessories and attachments that can be used with the tool. The more options you have, the more versatile the tool will be for different projects.
Build Quality: A durable and well-constructed oscillating tool is essential for longevity. Look for models with sturdy construction and quality materials.
Ergonomics and Comfort: Since you'll be handling the tool for extended periods, consider its ergonomics. Look for a comfortable grip, balanced weight distribution, and minimal vibration to reduce fatigue during use.
Do You Need a Multi Tool?
The decision to purchase a multi tool depends on your specific needs and the type of projects you undertake. Here are some scenarios where a multi tool can be highly beneficial:
Home Renovation: If you're a homeowner or DIY enthusiast, a multi tool can be invaluable for cutting, sanding, and scraping during renovations.
Woodworking: Multi tools are handy for woodworking projects, providing precision and versatility for intricate cuts and shaping.
Plumbing and Electrical Work: They can assist in tight spaces where other tools might not fit, making them useful for plumbing and electrical jobs.
Automotive Repairs: Multi tools can be handy for automotive repairs, helping with tasks like removing trim, cutting hoses, or sanding surfaces.
General DIY: If you frequently tackle various projects, a multi tool can save you time and effort by consolidating multiple tools into one.
Which DeWalt Oscillating Tool is Best?
If you're a fan of DeWalt tools and considering an oscillating tool from their lineup, here's a breakdown of some of their top models:
DeWalt DCS353D2: Explore the features and benefits of this cordless oscillating tool, including its power, runtime, and compatibility.
DeWalt DWE315KT: This kit includes the oscillating tool and a range of accessories, making it a convenient choice for those starting with multi tools.
User Reviews: Consider real user experiences and feedback to help you choose the best DeWalt oscillating tool.
Conclusion
Remember to consider your specific needs, budget, and the type of projects you frequently undertake when selecting. Read user reviews, compare features, and don't hesitate to seek advice from experts or peers in your field. Investing in the right multi tool can transform your work, making it more precise, efficient, and enjoyable.
As technology advances and competition among manufacturers heats up, we can only expect multi tools to become even more impressive in the coming years. Stay updated with the latest developments in the industry, and don't hesitate to upgrade to a new model if it promises to enhance your capabilities.
In the end, the best multi tool for you is the one that fits seamlessly into your toolkit and empowers you to tackle a wide range of tasks with confidence. With the options available in 2023, you can find the perfect multi tool to meet your needs and help you achieve your goals. Happy crafting, building, and creating with the best multi tools of 2023!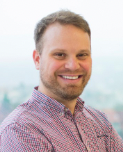 Luke is the founder of Buildiro.com and he is passionate about construction and building. His mission is to show people how to make things done fast and easy.