Jigsaws have always been a cornerstone tool for enthusiasts and professionals alike, ensuring precision and versatility in various cutting projects. As 2023 rolls on, we find ourselves spoilt for choice with innovations and refinements that cater to diverse needs. Whether you're in the market for the best corded jigsaw that promises uninterrupted power or swaying towards the convenience of the best jigsaw cordless models, we've got you covered. For our UK audience, worry not, as we dive deep into the best jigsaw UK options that cater to both DIYers and professionals. And if woodworking is your passion, we'll spotlight the best jigsaw for woodworking that promises immaculate results. Finally, for those who mean serious business, we'll unveil the best professional jigsaw UK offerings that stand out in 2023.
Best cordless jigsaws
A cordless jigsaw offers unmatched mobility and freedom, allowing users to maneuver effortlessly around projects without the limitation of a power cord. Unlike its corded counterparts, its battery-powered design ensures a clutter-free workspace, making it an ideal choice for on-the-go tasks and locations without easy access to power outlets. However, users should be mindful of battery life to ensure uninterrupted operation.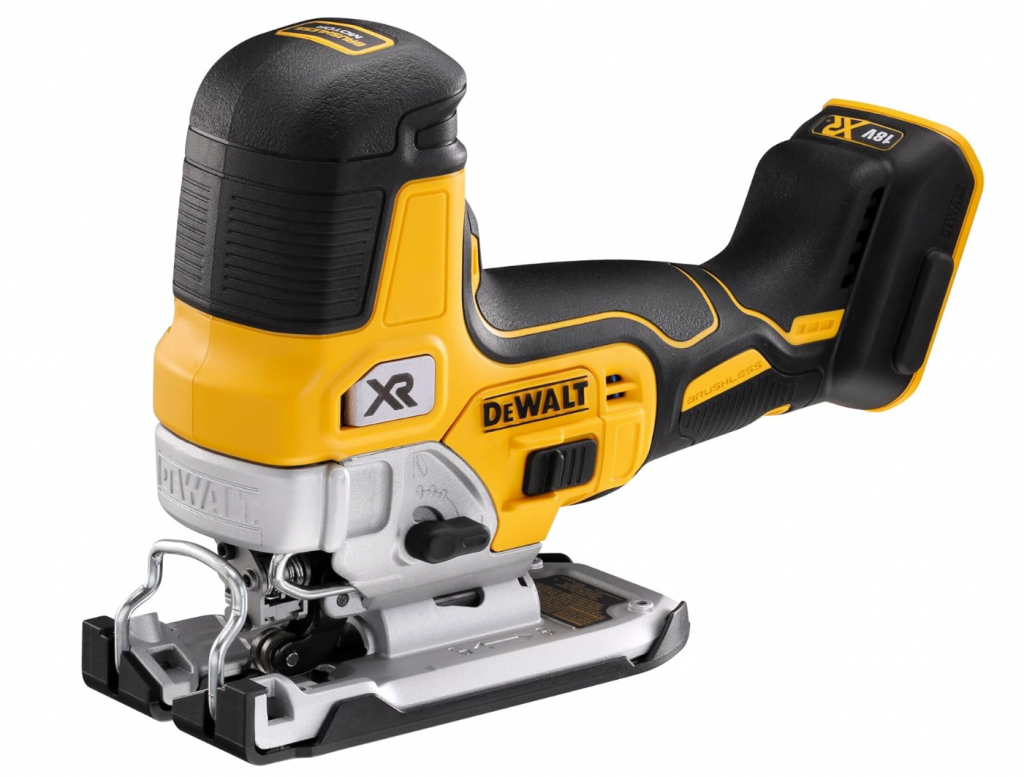 The Dewalt 18V XR Jigsaw is an embodiment of innovation and performance. Upgraded with a brushless motor, it promises not only a longer runtime but also an enhanced performance that's sure to meet the needs of professionals and DIY enthusiasts alike.
What instantly caught my attention was the improved tool-free blade change mechanism. No more fumbling around during blade changes – this mechanism not only holds the blade more securely but also ensures it remains perfectly square during operation, resulting in unparalleled precision.
Visibility is a key factor when you're dealing with intricate cuts. The dual LEDs coupled with a built-in dust blower illuminate your cut line, ensuring accuracy. If that wasn't enough, the inclusion of an Airlock compatible extraction kit is a welcome addition. However, potential buyers should note that this unit comes as a bare unit. Batteries and the charger need to be purchased separately.
The overmoulded soft grip on the handle is a testament to user comfort. It substantially reduces fatigue, which is crucial during extended use. Safety hasn't been overlooked either – the intelligent variable speed trigger, paired with a lock-off switch, guarantees quick, controlled cuts and ramps up the safety factor.
A feature that stands out is the 4-position pendulum action, allowing users to adjust between aggressive or smoother cuts based on the task at hand. The tool-free adjustable shoe, which bevels to 45 degrees in both directions, is another noteworthy addition, especially when precision is paramount. The anti-scratch cover ensures your workpiece remains flawless during the process.

The jigsaw boasts a modern design, with its dominant yellow colour maintaining Dewalt's signature look. Though it's categorized under the 'Single' style, it's also available in a top handle version (DCS334). Its lightweight feature, weighing just 2.1 kg, ensures minimal user strain, emphasizing the brand's focus on user-centric design.
To sum it up, the Dewalt 18V XR Jigsaw (DCS335N-XJ) stands out as a powerhouse tool, blending in top-notch features for professionals. The only minor setback is the separate purchase of batteries and charger. Nevertheless, for those in search of precision, power, and performance, this jigsaw undoubtedly hits the mark.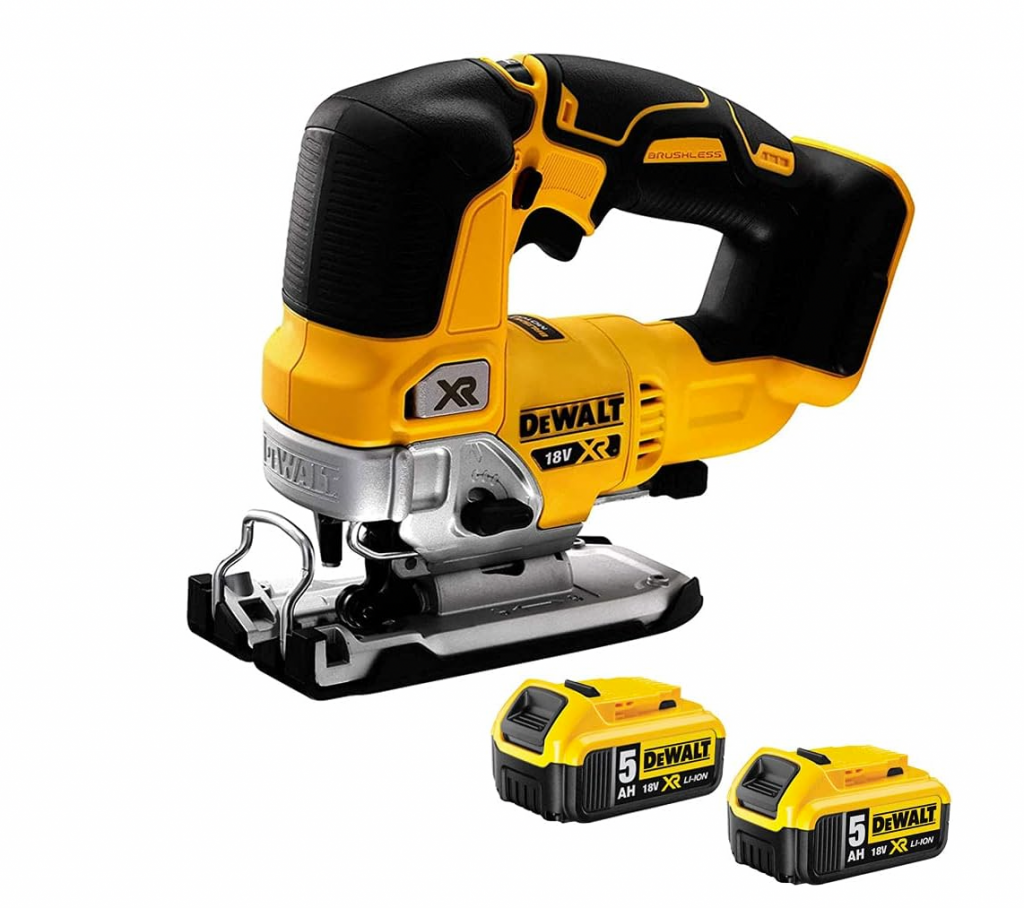 When it comes to reliable power tools, DeWalt seldom disappoints, and the DCS334N 18V Brushless Top Handle Jigsaw is no exception to this legacy. Equipped with a brushless motor, this jigsaw is designed for efficiency, ensuring a prolonged motor life and less frequent maintenance needs.
One of the standout features of this tool is its improved clamp design, which guarantees not just enhanced security but also increased accuracy in every cut. The visibility factor, often a concern for many jigsaw users, is addressed with twin LEDs, ensuring your cut line remains illuminated and clear, complemented further by an efficient dust blower.
The 4-stage orbital action is a game-changer, offering versatility in cutting, catering to various materials and cut qualities. Speaking of materials, the jigsaw offers an impressive cutting capacity of up to 135mm in wood and 25mm in aluminium, making it suitable for diverse projects.
Ease of control is a critical factor, and the DCS334N shines here. The variable speed control, easily accessible via a thumb wheel, gives users the flexibility to tailor the tool's speed to the task at hand. The D-handle design ensures a comfortable grip, enhancing user control and reducing fatigue during prolonged use.
Inclusion of two 5.0Ah DCB184 batteries ensures that users won't be left scrambling for power midway through their tasks.
To conclude, the DeWalt DCS334N is a well-rounded, powerful, and efficient jigsaw, suitable for both professionals and DIY enthusiasts. With its thoughtful features and the reliability of the DeWalt brand, it's an investment that's likely to pay off in quality and performance.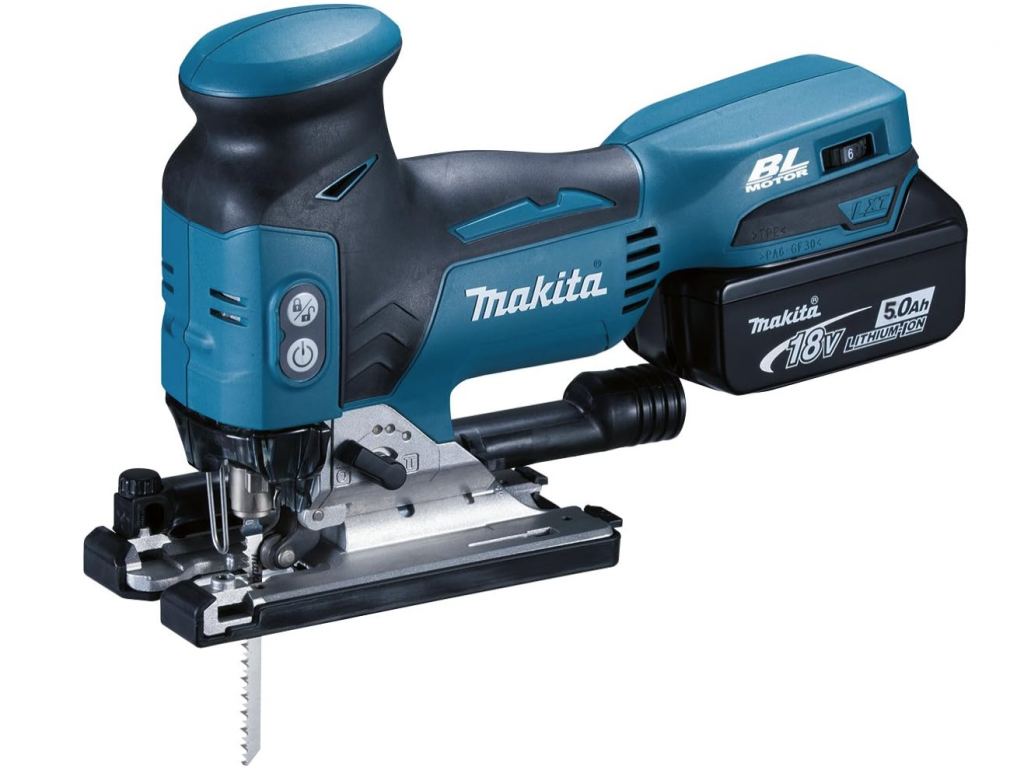 In the realm of cordless jigsaws, the Makita DJV181RT1J has carved a significant niche for itself. Its compact design, paired with a knob handle, guarantees an outstanding control over the cutting trajectory, ensuring precision with every move.
One of its standout features is the electronically controlled carbon-free motor. Despite being an 18V model, it astonishingly mirrors the performance of a wired jigsaw – a testament to its efficiency and power. Its three-position pendulum movement is designed for efficient cuts, especially in thick wood, while the robust metal housing ensures not only rigidity but also optimal heat dispersion.
Transitioning blades? The tool-free blade attachment system is swift, reliable, and hassle-free. Starting cuts precisely in diverse materials is a breeze with its electronic regulator for soft starts. The SOFT No Load feature enhances the machine's functionality further; the motor's speed ascends as soon as it contacts the material, promoting efficiency.
The lock-on switch for continuous cutting, coupled with a movable counterweight, ensures both consistent performance and minimal vibration. The square profile cutting axis is another gem, offering improved guidance for curvilinear cuts. And, the die-cast aluminium soleplate with a sheet metal base, which can tilt 45° on both sides, facilitates versatile angled cuts.
The electronic dimmer, providing a tailored cutting speed for various materials, be it wood, steel, or non-ferrous metals, showcases the tool's versatility. Visibility isn't compromised, thanks to the concentrated lighting on the cut line and an air jet to clear sawdust.
A few more notable mentions:
Rubber-coated handle for enhanced comfort during prolonged use.
Advanced Li-ion LXT batteries – a powerhouse with a brilliant weight-to-power ratio.
Comes with a formidable 5.0Ah Li-ion battery, equipped with electronic safeguards against potential hazards like overload, overheating, and deep charging.
Self-cleaning contacts for optimal current transmission and a charger that guarantees a full charge in just 45 minutes.
It's housed in a sturdy MAKPAC case, designed with a lock system, allowing users to stack multiple boxes for convenient storage.
In conclusion, the Makita DJV181RT1J Cordless Jigsaw is a synthesis of power, efficiency, and convenience. For professionals and DIY enthusiasts alike, this tool promises a blend of precision, versatility, and longevity. It's more than just a jigsaw; it's an investment in quality craftsmanship.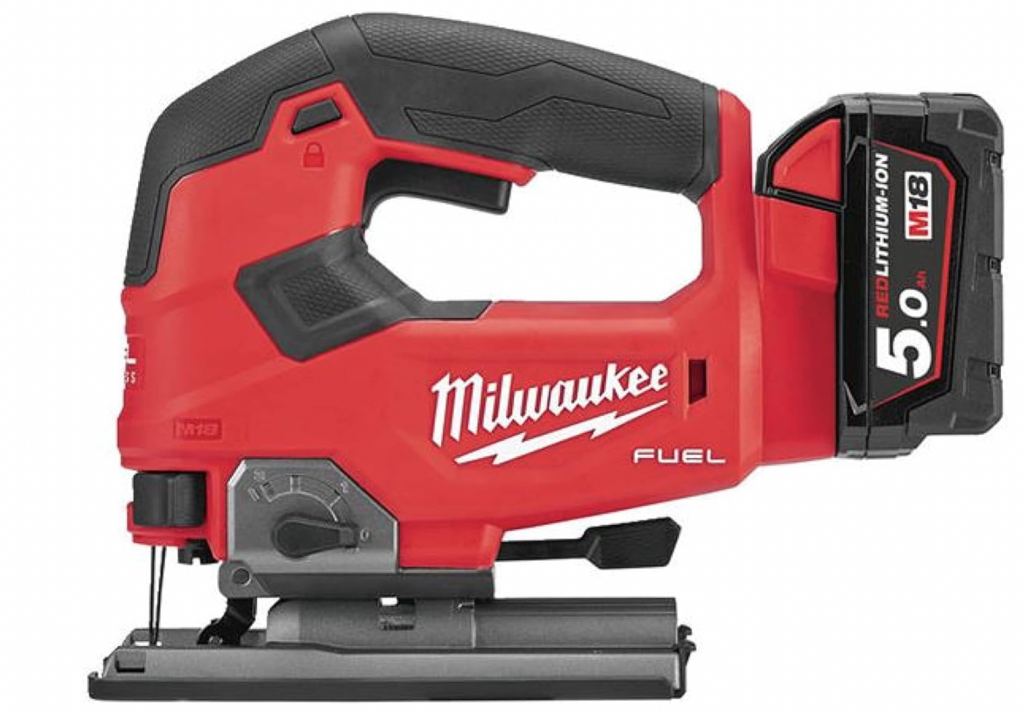 For professionals seeking top-tier performance, the Milwaukee Jigsaw 4933464727 emerges as a formidable contender in the realm of power tools. With its brushless Powerstate motor, this tool is not just about delivering rapid cuts; it promises longevity, ensuring your investment stands the test of time. An impressive feat is its ability to navigate up to 32 metres in 19 mm OSB panels on a single 5 Ah battery charge – a testament to its efficiency and power.
One of the defining features of this jigsaw is the Redlink Plus electronics. By offering advanced digital overload protection, it ensures the safety of both the machine and the battery. This system also maintains consistent performance under varying load levels, ensuring seamless operation.
Speaking of batteries, the Redlite Ion battery stands out. With its meticulously crafted construction, it's designed to reduce power loss, ensuring longer operational times and a heightened lifespan compared to its predecessors.
Ease of use and flexibility are inherent in its design. The FIXTEC saw blade quick change system simplifies blade transitions, reducing downtime between tasks. For those who need versatility in their cuts, the tool-free adjustment of the base plate facilitates mitre cuts ranging from 0° to 45°. The 4-way pendulum stroke setting, along with a neutral setting, amplifies the cutting performance, ensuring precision and quality.
A few more highlights:
Chip blow device: This ensures a clear view of your cut, removing obstructions and enhancing accuracy.
LED lighting: A seemingly small addition, but the illumination it offers ensures a clear work area, especially in low-light conditions.
Material protection: The plastic sliding sole is a thoughtful touch, ensuring the surfaces you're working on remain unscratched and undamaged.
System compatibility: For those already invested in Milwaukee's M18 product range, this jigsaw is 100% compatible, ensuring ease of integration.
To wrap up, the Milwaukee Jigsaw 4933464727 is more than a tool; it's a statement of efficiency, power, and durability. Whether you're a seasoned professional or a DIY aficionado, this jigsaw promises to elevate your crafting experience, offering precision and reliability at every turn. It isn't just about getting the job done; it's about getting it done right.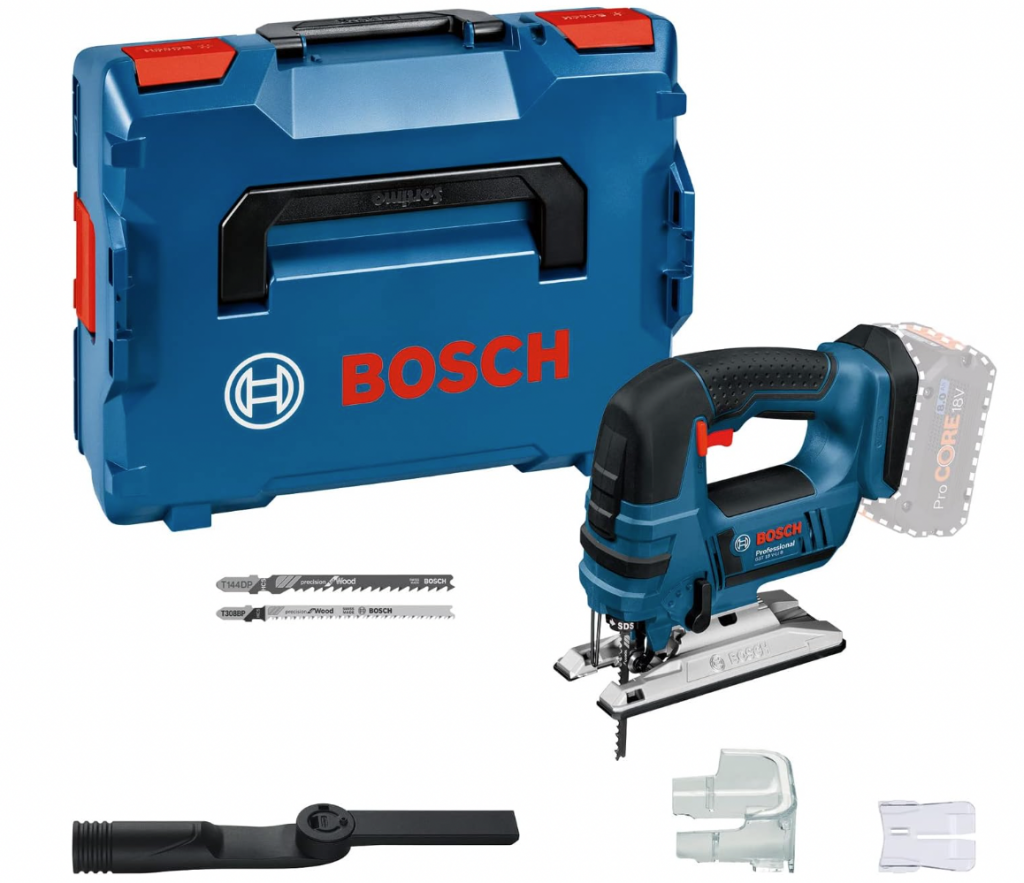 For those in search of a high-performance jigsaw that melds power with precision, the Bosch Professional 18V System GST 18 V-LI B Cordless Jigsaw emerges as a front-runner. Drawing upon Bosch's long-standing reputation, this tool embodies the pinnacle of engineering excellence.
Central to its design is the Professional 18V System. This is not just a battery system; it's a promise of unrivaled performance in a compact form. The superior heat management ensures that the battery doesn't falter when you need it most. Coupled with an extended runtime and service life, your work not only becomes more efficient but also more consistent. What's even more commendable is its compatibility since 2008, ensuring that both new and seasoned Bosch tool users can seamlessly integrate it into their toolkit.
Diving into its specific features, versatility stands out. Whether you're working on wood with a cutting depth of 120 mm, aluminium at 20 mm, or metal at 8 mm, this jigsaw delivers precise cuts every single time. Its ability to manage inclined cuts ranging from 0-45° broadens its application range, ensuring adaptability across various tasks.
Ease of use is evident in its design. The SDS saw blade change mechanism simplifies transitions, allowing users to switch blades single-handedly – a true mark of convenience. The jigsaw's compact and lightweight design, accentuated by a slim grip, offers unparalleled control, ensuring that each cut is executed with precision.
A few added bonuses:
Professional 18V System: This system ensures ultimate performance and flexibility. The batteries are universally compatible with both new and older Bosch Professional tools in the same voltage class.
Included Accessories: The inclusion of an anti-splinter guard, and three distinct saw blades (T 144 DP, T 244 D, T 308 B) ensures that you're well-equipped right out of the box.
L-BOXX Inlay and L-BOXX: Secure storage and effortless transportation become a reality with the L-BOXX system.
In conclusion, the Bosch Professional 18V System GST 18 V-LI B Cordless Jigsaw is not just a tool; it's a testament to Bosch's commitment to quality, innovation, and professional craftsmanship. Whether you're a seasoned pro or just starting out, this jigsaw promises to be a valuable addition to your toolkit, delivering accuracy and performance in every cut.
Best Corded Jigsaws
A corded jigsaw, with its direct connection to electrical power, ensures consistent and relentless performance, offering users the benefit of uninterrupted and precise cuts even during prolonged usage. Unlike its cordless counterparts, there's no need to worry about battery drain, making it a go-to choice for projects that demand sustained power and reliability.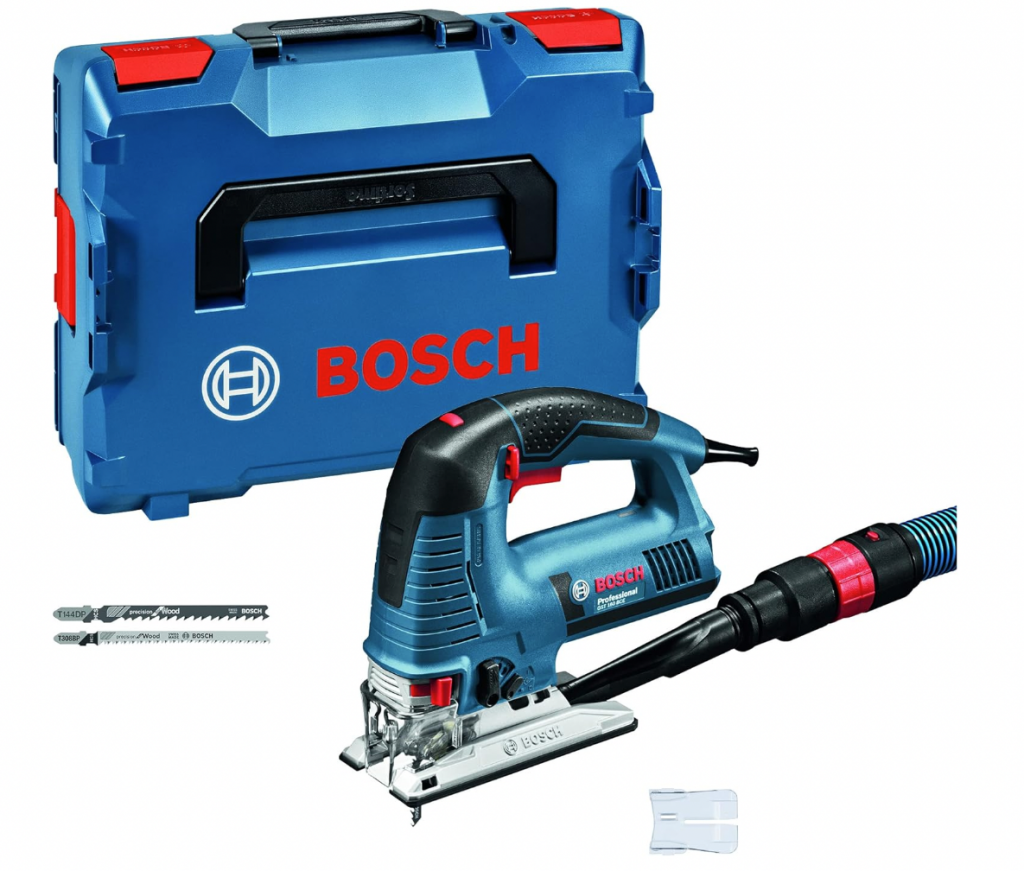 Stepping into the realm of professional-grade tools, the Bosch Professional 18V System GST 18 V-LI B Cordless Jigsaw offers a symphony of power, precision, and practicality, making it a standout choice for enthusiasts and professionals alike.
Versatility is its middle name. With a commanding cutting depth of 120 mm in wood, 20 mm in aluminium, and 8 mm in metal, this jigsaw can seamlessly handle a plethora of materials, making it a must-have for diverse projects. The ability to achieve inclined cuts from 0-45° further extends its application range, ensuring adaptability in every scenario.
Convenience radiates from its design. The SDS saw blade changing system is the embodiment of simplicity, enabling blade transitions with just one hand. This speaks volumes about Bosch's commitment to user-friendliness. Additionally, its compact and lightweight design, enhanced by a slender grip, is thoughtfully crafted to ensure optimal control during operation, making every cut feel natural and precise.
A standout feature is the Professional 18V System. This isn't merely about power; it's a promise of sustainable peak performance in a compact form factor. The emphasis on superior heat management, extended runtime, and service life of the batteries translates into maximized work efficiency. Adding to its allure is the system's compatibility since 2008, bridging the past with the present and ensuring users can integrate the jigsaw with both new and pre-existing tools in the same voltage class.
To top it off, the package is enriched with essential accessories: an anti-splinter guard and a trio of saw blades (T 144 DP, T 244 D, T 308 B) ensures you're equipped for a range of tasks. The L-BOXX inlay and L-BOXX further elevate the overall offering, providing a secure storage solution and facilitating effortless transportation.
In essence, the Bosch Professional 18V System GST 18 V-LI B Cordless Jigsaw is more than just a tool; it's an embodiment of Bosch's relentless pursuit of perfection. It's designed to handle the rigors of professional tasks with ease, promising consistency, and unparalleled precision with every cut. Whether you're venturing into a new project or seeking to elevate your craftsmanship, this jigsaw emerges as an indomitable ally.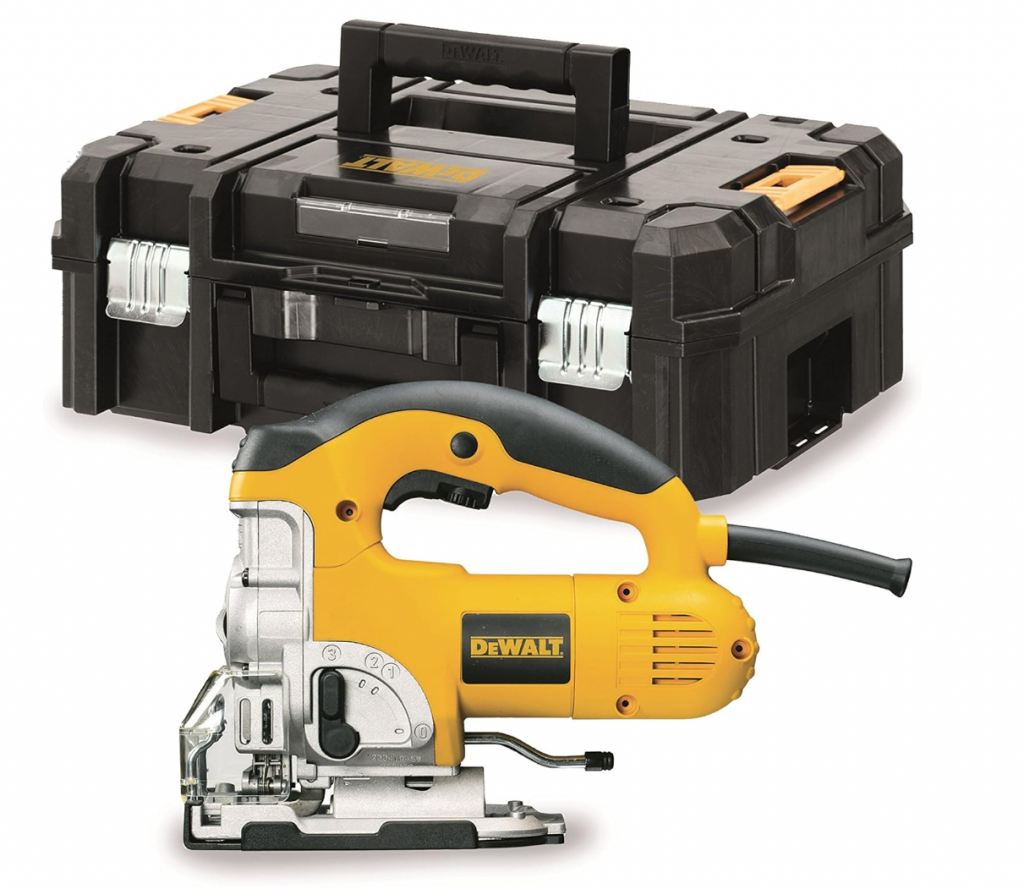 Navigating through the world of cutting tools, the High-Performance Ironing Handle Jigsaw emerges as a beacon of technological advancement and operational excellence. Here's a breakdown of what makes this jigsaw an essential addition to any craftsman's arsenal.
At the core of its design lies the high-performance motor. Enhanced with full-wave electronics, this motor promises not just raw power but a consistent and seamless operation, ensuring every cut is precise and accurate. The inclusion of an anti-vibration system further amplifies its performance by providing a stable and comfortable user experience, making those prolonged tasks seem effortless.
In the realm of convenience, the toolless saw blade quick change system takes center stage. No longer do you have to fumble with tools or lose precious working minutes; a simple mechanism allows for swift and secure blade transitions. Coupled with the three-stage pendulum lift control, users are empowered with the ability to achieve clean and smooth cutting results across various materials, highlighting the jigsaw's adaptability.
Visibility during operations is often an overlooked aspect, but not with this jigsaw. The integrated blower device ensures the cutting line remains clear of debris, while the efficient dust extraction system ensures a cleaner work environment and unobstructed views. Such attention to detail is a testament to the manufacturer's commitment to user satisfaction.
Adding value is the generous 3-year manufacturer's warranty, a testament to the product's quality and durability. The warranty, especially when availed through Amazon, provides an additional layer of assurance to prospective buyers.
The box contents are thoughtfully curated, providing users with a comprehensive toolkit right out of the box. Alongside the jigsaw itself, the package includes a jigsaw blade, a sowing cover for added protection, a suction adapter for enhanced dust management, and a TSTAK box II for organized storage and easy transport.
In conclusion, the High-Performance Ironing Handle Jigsaw is not just a tool; it's a blend of innovation, efficiency, and precision. Whether you're a professional craftsman or a DIY enthusiast, this jigsaw promises to deliver unparalleled results, elevating your craftsmanship to new heights. It's an investment in quality, performance, and satisfaction.
What to Consider When Choosing a Jigsaw?
Choosing a jigsaw is an important decision, as it's a versatile tool that can be used for a variety of tasks, from intricate curves to straight cuts. Here are the key factors you should consider to ensure you select the best jigsaw for your needs:
Power Source: Jigsaws can be either corded or cordless.

Corded jigsaws usually offer more consistent power but require a nearby power source.
Cordless jigsaws offer portability and convenience, especially for on-the-go work. However, consider the battery life, recharge time, and voltage when choosing a cordless model.

Motor Power: Measured in watts for corded models and volts for cordless ones. A powerful motor ensures the jigsaw can handle tougher materials and deliver faster cuts.
Variable Speed: A variable speed control allows you to adjust the cutting speed based on the material and precision required.
Orbital Action: Some jigsaws offer a pendulum or orbital action where the blade moves forward and upward, not just up and down. This results in faster cuts in wood but might be too aggressive for some delicate tasks.
Blade Type & Change Mechanism:

T-shank vs U-shank blades: T-shank blades are generally considered superior and are more widely used. They often offer tool-free blade changes.
Look for models that allow for tool-less blade changes for ease and convenience.

Beveling Capacity: If you plan on making angled cuts, choose a jigsaw with an adjustable base that allows for bevel cuts, typically up to 45 degrees.
Visibility and Dust Management:

LED or onboard lights can help illuminate the cut line.
A dust blower or extraction port ensures that sawdust doesn't obscure your line of sight and keeps your workspace clean.

Anti-Vibration Features: To ensure comfort during prolonged use, opt for a jigsaw that has anti-vibration features or technology.
Grip Style: Jigsaws typically come in two grip styles:

Top handle (or D-handle) which is good for most general tasks.
Barrel grip which offers better control for intricate tasks as you can get your hand closer to the workpiece.

Price & Warranty: Establish a budget and consider the warranty provided. Sometimes, paying a bit more for a reputable brand can offer peace of mind with a longer warranty and better customer support.
Brand & Reviews: Established brands often mean reliable quality. Additionally, reading user reviews can provide insights into the performance and durability of a particular model.
Additional Features: Some jigsaws come with added features like a laser guide for straighter cuts, onboard blade storage, or a carrying case.
Remember, the right jigsaw will depend on your specific needs, frequency of use, and the type of projects you'll be tackling. Taking the time to consider these factors will ensure you invest in a tool that serves you well for years to come.
How thick wood can a jigsaw cut?
A jigsaw is a versatile tool primarily designed for making intricate and curved cuts in wood, but it can also make straight cuts and handle other materials like metal and plastic. The thickness of wood a jigsaw can cut depends on several factors:
Blade Length: The primary determinant of the maximum depth of cut is the length of the blade you're using. The cutting capacity is less than the actual length of the blade because a portion of the blade is held by the tool's chuck, and you also need some space to avoid hitting the base of the tool to the workpiece.

Most standard jigsaw blades can cut wood that's up to 2.5 to 3 inches thick.
Longer blades can handle thicknesses up to 5.5 inches or more, but these are less common and may lead to more deflection or bending during cutting, which can reduce accuracy.

Blade Type: It's essential to use the appropriate blade for the material and thickness you're cutting. Thicker wood requires blades with fewer teeth per inch (TPI) for aggressive cuts, while thinner wood or veneer would benefit from a blade with more TPI for a smoother cut.
Motor Power: A jigsaw with a more powerful motor can handle thicker and harder woods more efficiently than one with a lower-powered motor.
Material Hardness: While a jigsaw can cut very thick softwoods (like pine), the maximum thickness might be less for hardwoods (like oak or maple) because they require more power to cut through.
Orbital Action: Jigsaws with an orbital or pendulum action can cut through wood more aggressively, which can be beneficial for thicker woods. This action allows the blade to move in a slight circular motion, improving cutting speed and efficiency.
Technique: For thicker materials, it's advisable to go slowly and let the jigsaw do the work rather than forcing it through the material. This ensures cleaner cuts and reduces the risk of the blade binding or breaking.
What's the difference between an orbital jigsaw and a regular jigsaw?
Jigsaws are versatile tools capable of making straight, curved, and intricate cuts in a variety of materials. The primary distinction between an orbital jigsaw and a regular (or straight-action) jigsaw lies in the motion of the blade during the cutting process.
Regular Jigsaw (Straight-Action):

Blade Motion: The blade in a regular jigsaw moves solely up and down in a straight vertical motion.
Cutting Efficiency: Typically, straight-action jigsaws cut more slowly than orbital ones, especially in thicker or tougher materials.
Finish: They often produce a smoother finish compared to orbital jigsaws because of the consistent straight-line motion.

Orbital Jigsaw:

Blade Motion: In an orbital jigsaw, the blade not only moves up and down but also follows a slight orbital (or pendulum) motion. This means the blade moves forward slightly on the upstroke and backward a bit on the downstroke.
Cutting Efficiency: The orbital motion allows for faster, more aggressive cuts, especially in thicker materials. It removes the material more quickly, making it efficient for straight or rough cuts.
Adjustability: Many orbital jigsaws offer adjustable orbital settings, allowing users to modify the degree of orbital action to suit the material and type of cut. For instance, a high orbital setting might be used for fast cuts in softwood, while a low or zero setting might be chosen for fine cuts in laminates or metals.
Finish: Because of the aggressive nature of the orbital action, the finish might be rougher than that of a straight-action jigsaw. However, by adjusting the orbital setting, you can achieve a smoother finish if needed.
In summary, the main difference between an orbital and regular jigsaw is the blade's motion. Orbital jigsaws are typically faster and more aggressive but can produce a rougher finish, while regular jigsaws tend to be slower but can offer a smoother cut. When choosing between the two, consider the type of projects you'll be tackling most often and whether speed or finish quality is more critical for your needs.
Conclusion and Recap
In the realm of cutting tools, the jigsaw stands out for its versatility and ability to handle intricate tasks. As we've explored in this post, not all jigsaws are created equal. The primary distinction rests between the orbital and regular jigsaws. To recap:
Regular Jigsaws: Employ a straight up-and-down blade motion, often producing smoother finishes. They are typically slower in cutting, especially when dealing with thicker materials.
Orbital Jigsaws: Incorporate an additional forward-and-backward movement, resulting in faster, more aggressive cuts. They come with adjustable settings to suit various materials and cut types but can sometimes offer a rougher finish.
Your choice between the two will largely depend on your project requirements. If you're looking for speed and efficiency in thicker materials, an orbital jigsaw might be your best bet. However, if precision and a clean finish are paramount, a regular jigsaw may be more suitable.
In the end, understanding your tool and its capabilities is essential in ensuring the success and quality of your projects. Whether you opt for an orbital or a regular jigsaw, knowing the nuances and strengths of your chosen tool will set you on a path to crafting excellence.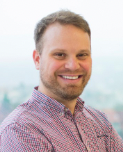 Luke is the founder of Buildiro.com and he is passionate about construction and building. His mission is to show people how to make things done fast and easy.