A dependable impact driver is an absolute must-have in construction and do-it-yourself tasks. Yet, with an abundance of choices saturating the market in 2023, it can take a lot of work to discern which will best suit your unique needs and project criteria. That's precisely why we've dedicated our time to meticulously testing and comparing all of the contenders, ensuring you can make a fully informed decision and confidently select the ideal impact driver for your specific requirements.
Best Impact Drivers for Professionals
Tradespeople demand uncompromising performance, durability, and precision; our selection of the best impact drivers is tailored to meet these exacting standards and empower professionals to excel in their craft.
1. DeWalt DCF850 18V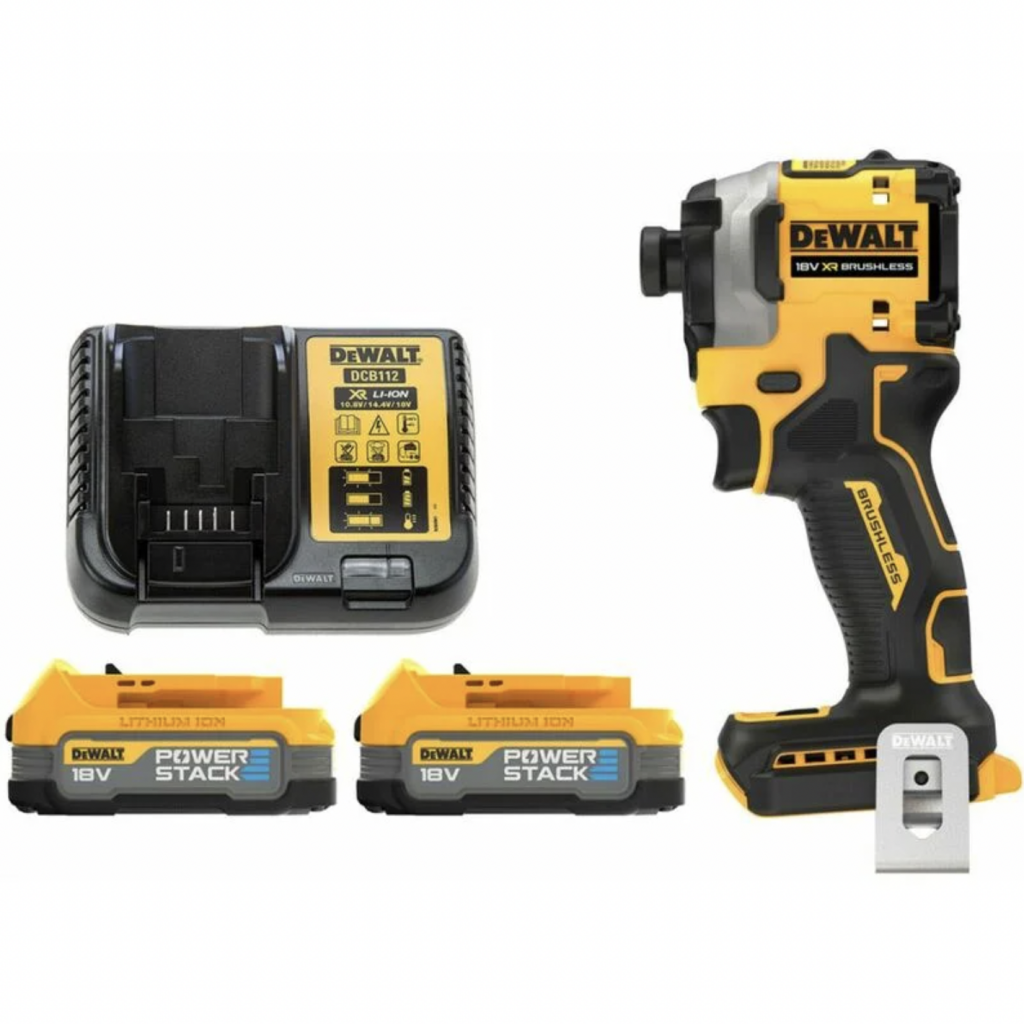 Recommended by professionals from LM Solutions London. The DEWALT 18V XR Brushless Ultra Compact Impact Driver is a powerful tool that can fit into even the tightest spaces. Its impressive 205Nm of torque and 1/4in bit holder make it versatile for various applications. With three motor speeds and torque settings, including a Precision Drive mode, the driver offers added control during screw-driving tasks to prevent damage to fasteners and materials. Additionally, the enhanced ring light provides improved visibility in challenging environments. This comprehensive kit includes the Impact Driver, two batteries, and a charger.
2. Milwaukee M18 FQID 18V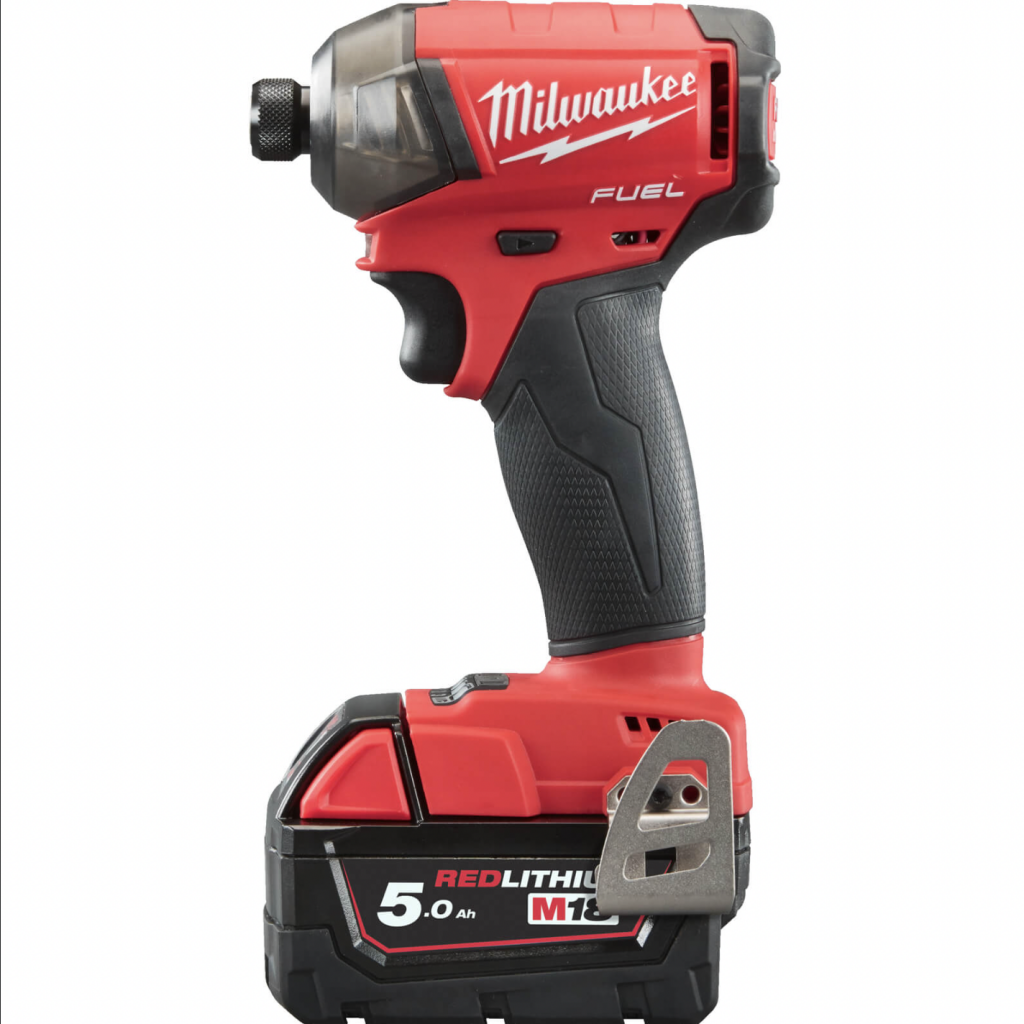 If you need a powerful and reliable impact driver for heavy-duty applications, the Milwaukee M18 FQID Fuel 18V is an excellent choice. This tool is compact, lightweight, and equipped with Redlink Plus intelligence to optimise tool and battery life. Its hydraulic powertrain reduces metal-on-metal contact, resulting in exceptional performance. For added convenience, you will appreciate the four-mode drive control, quick bit changes, and the onboard fuel gauge and LED light. This impact driver is essential for any task requiring power and precision.
3. Festool TID 18 C 18V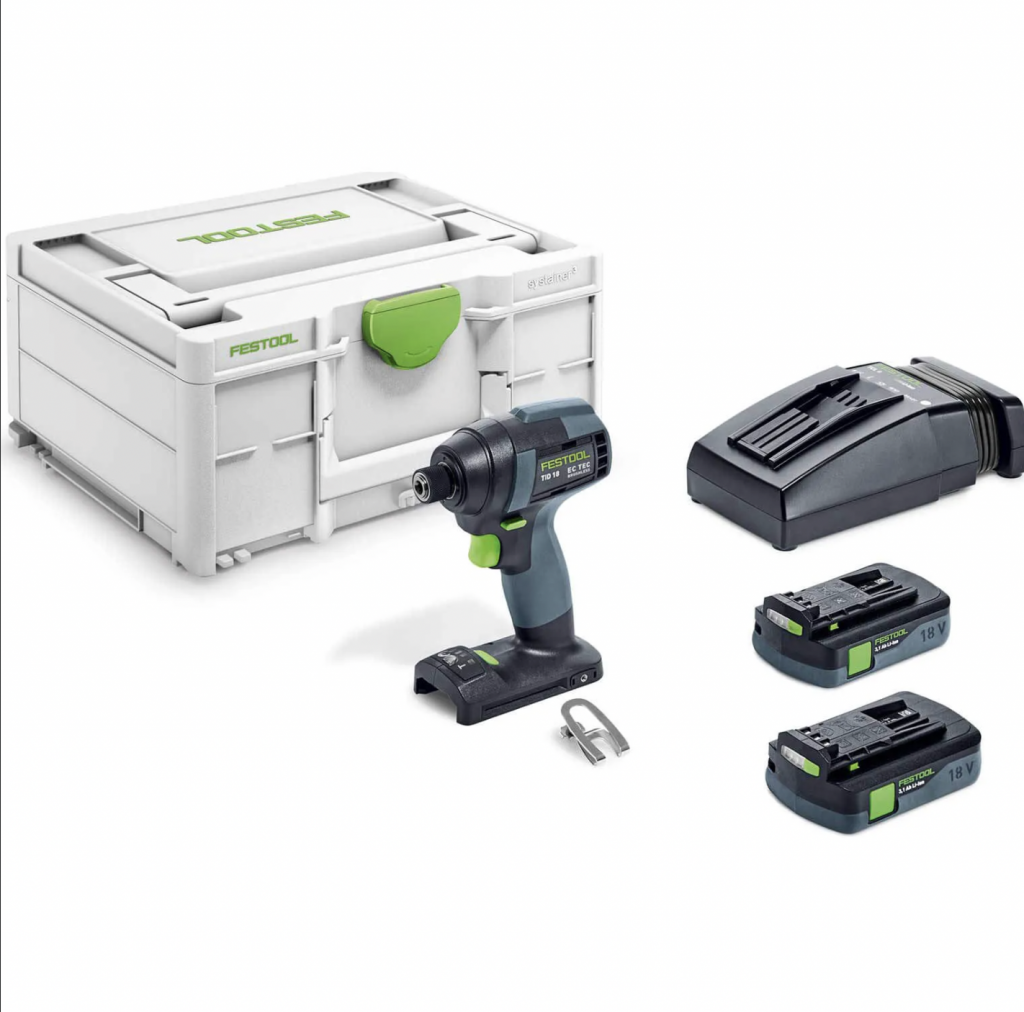 The Festool TID 18 is an exceptional hammer drill with a compact and lightweight design, making it easy to manoeuvre and carry around. Its brushless EC-TEC motor ensures maximum performance and durability, while the divergent hammer mechanism prevents wrist strain and fatigue, allowing for extended use without discomfort. This kit has two batteries, a charger, a belt clip, and a Systainer carry case, making it an excellent choice for both professional and personal use.
4. Makita DTW300Z 18V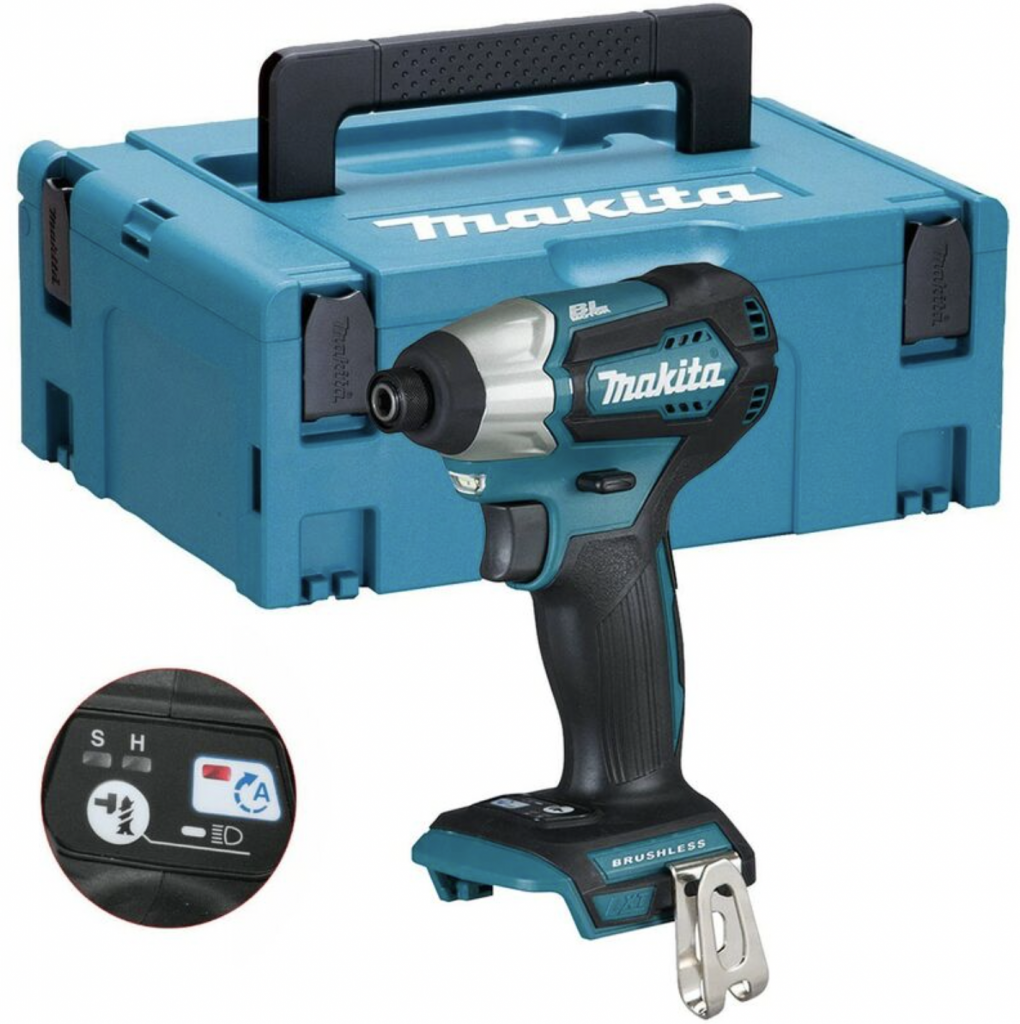 When seeking out the best optimal 1/2-inch impact driver, investing in the Makita 18V Brushless kit is recommended. This kit includes a wrench, battery, charger, and tool bag. The wrench features an electric brake, variable speed control, LED light, and electronic power selection.
Best Impact Drivers for DIY enthusiasts and home use
For DIY enthusiasts and home users, we've rounded up the top impact drivers that seamlessly blend power, versatility, and user-friendly features to elevate your project.
1. Bosch GDR 18 V-160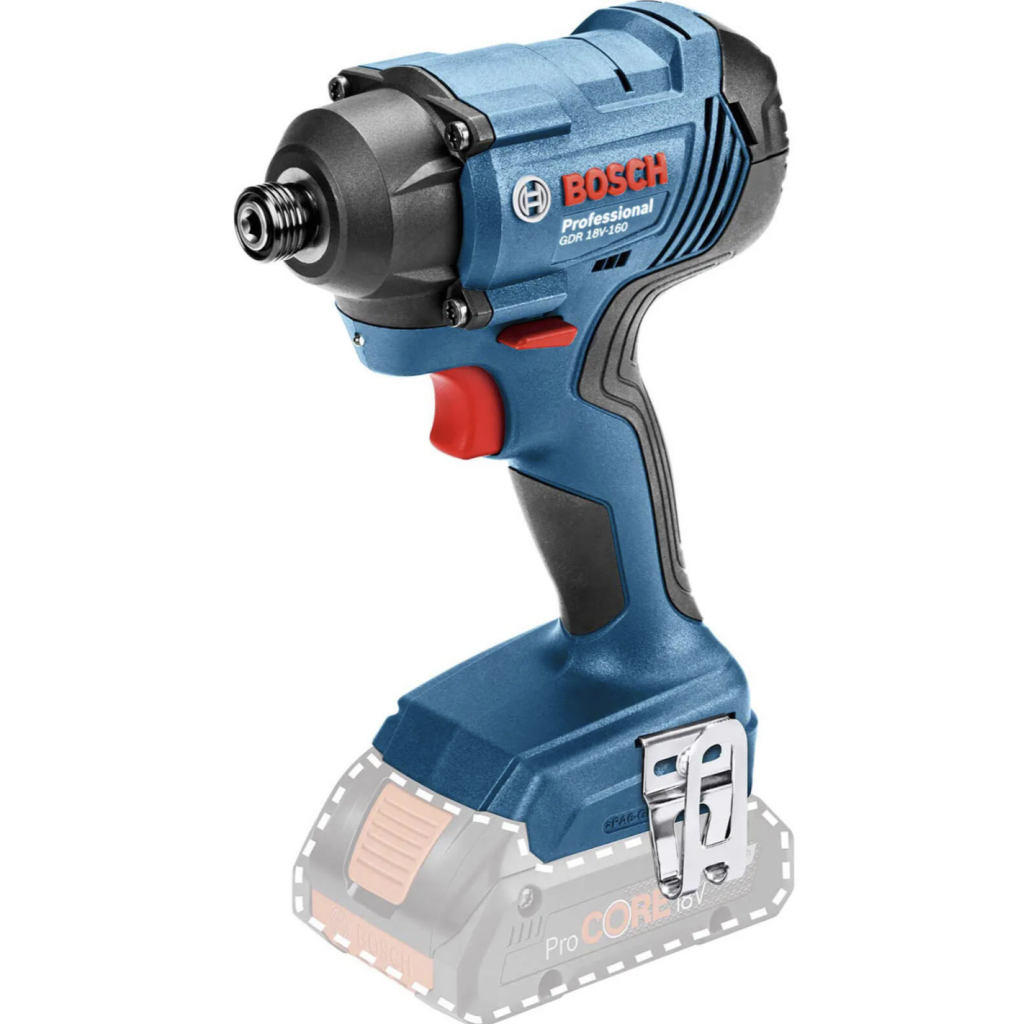 The Bosch GDR 18V is an exceptional cordless impact driver with an impressive maximum torque of 160 Nm. Its LED worklight ensures optimal visibility while working in dimly-lit areas, while its soft grip padding allows for comfortable extended use. This device is versatile and compatible, as it can be used with all other Bosch Professional 18V lithium-ion cordless tools. Additionally, this device comes with batteries and a charger, making it a convenient and practical choice for all your impact driving needs.
2. Makita DTD155Z 18V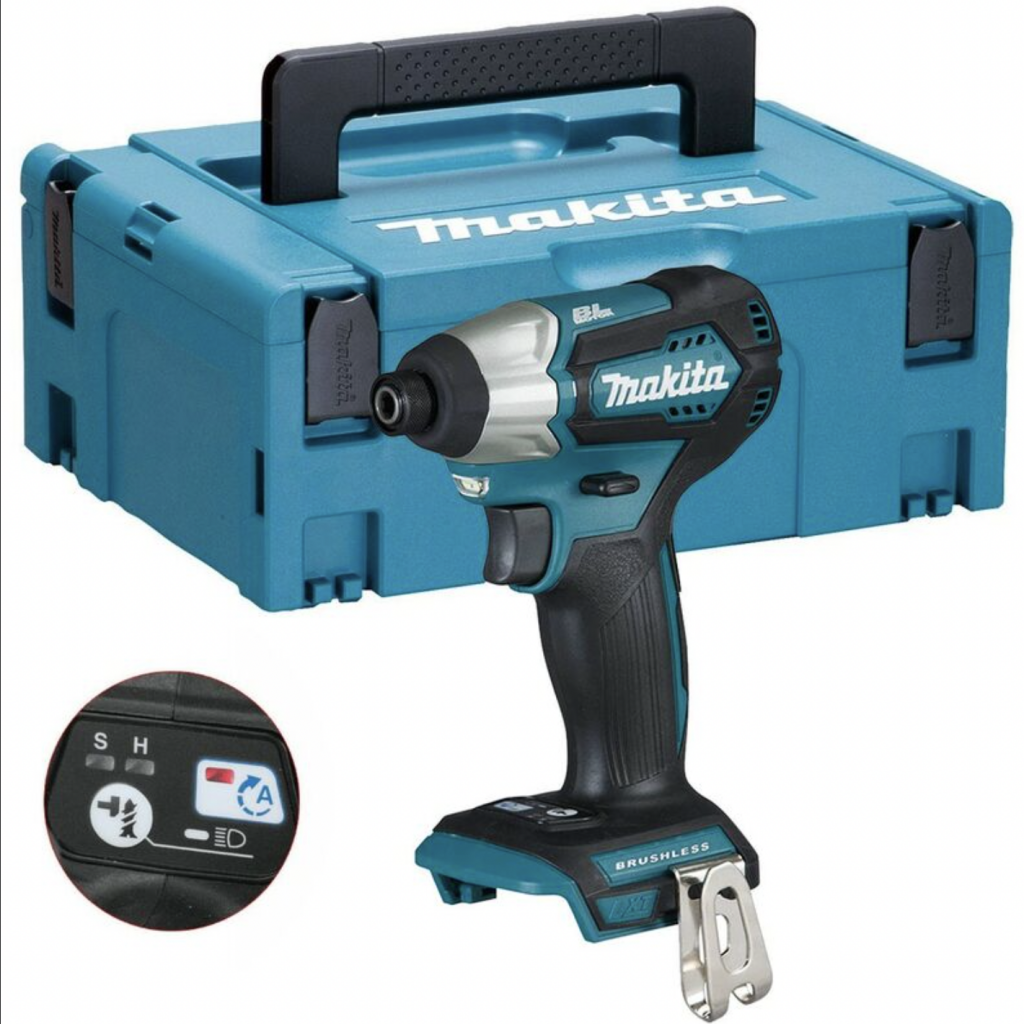 This impressive 18v LXT brushless impact driver is designed to make your DIY projects a breeze. It comes equipped with assist mode, which prevents screw cam-out and cross threading, ensuring greater precision and accuracy. Its compact overall length of just 176mm makes it incredibly easy to handle and manoeuvre, making it perfect for tight spaces. Plus, it has a Makpac case with inlay to keep your tool safe and organized. Please note that this is a bare tool and does not come with a battery or charger.
3. Einhell TE-CI 18V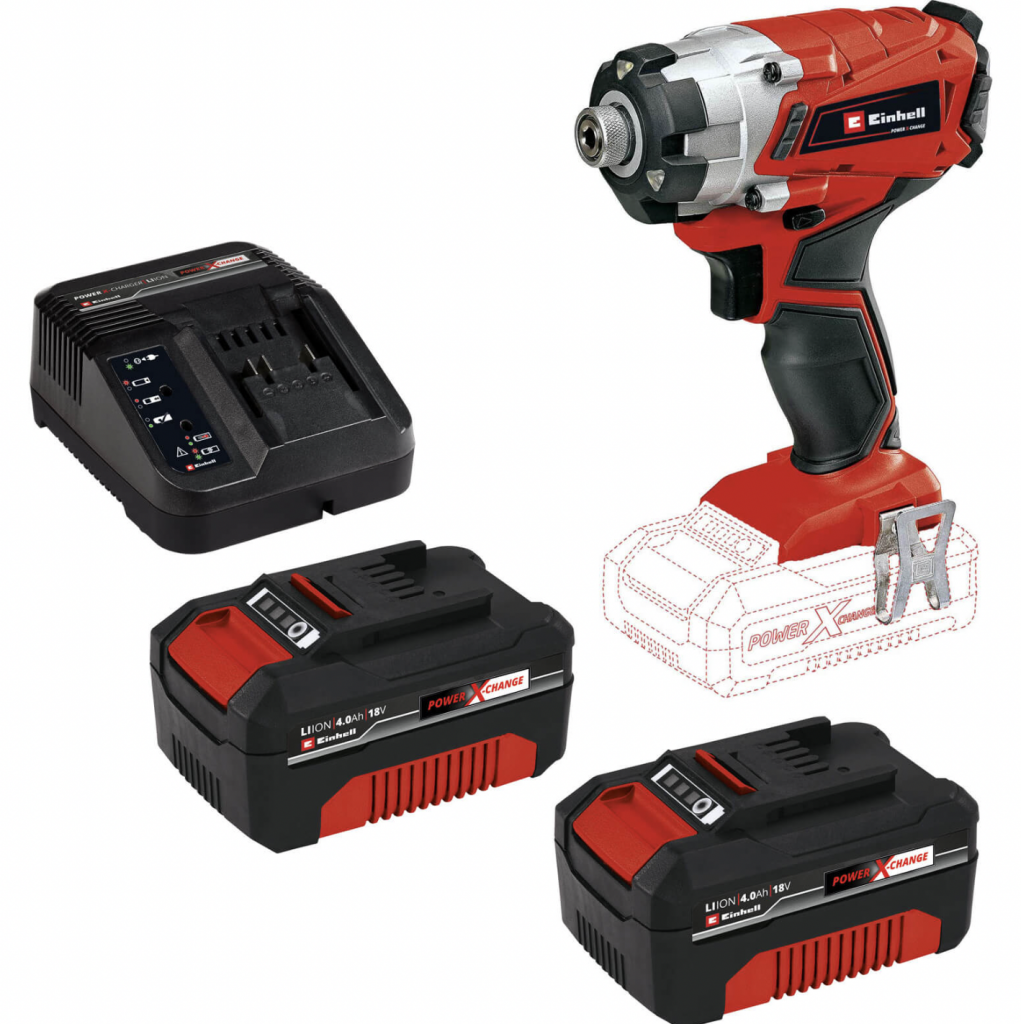 The Einhell TE-CI 18/1 Li is a highly efficient cordless impact driver with an impressive torque output of up to 140 Nm. This feature makes it an ideal choice for driving longer or thicker screws. It possesses a precise speed control mechanism, a compact and lightweight design, and a 1/4″ (6.35mm) hex chuck. These characteristics make it an all-rounder, suitable for delicate and heavy-duty work. The triple LED work light at the front of the tool provides exceptional work area visibility, making it easier to work in low-light conditions. It is compatible with any Power X Change battery and can be used with many other cordless tools, making it a convenient addition to your home or garden tool kit.
Cheap Impact Drivers
Last but not least, our lineup explores affordable options, proving that a budget-friendly choice doesn't equate to compromised quality – because cheap doesn't mean bad when it comes to impact drivers.
1. Draper 12V Impact Driver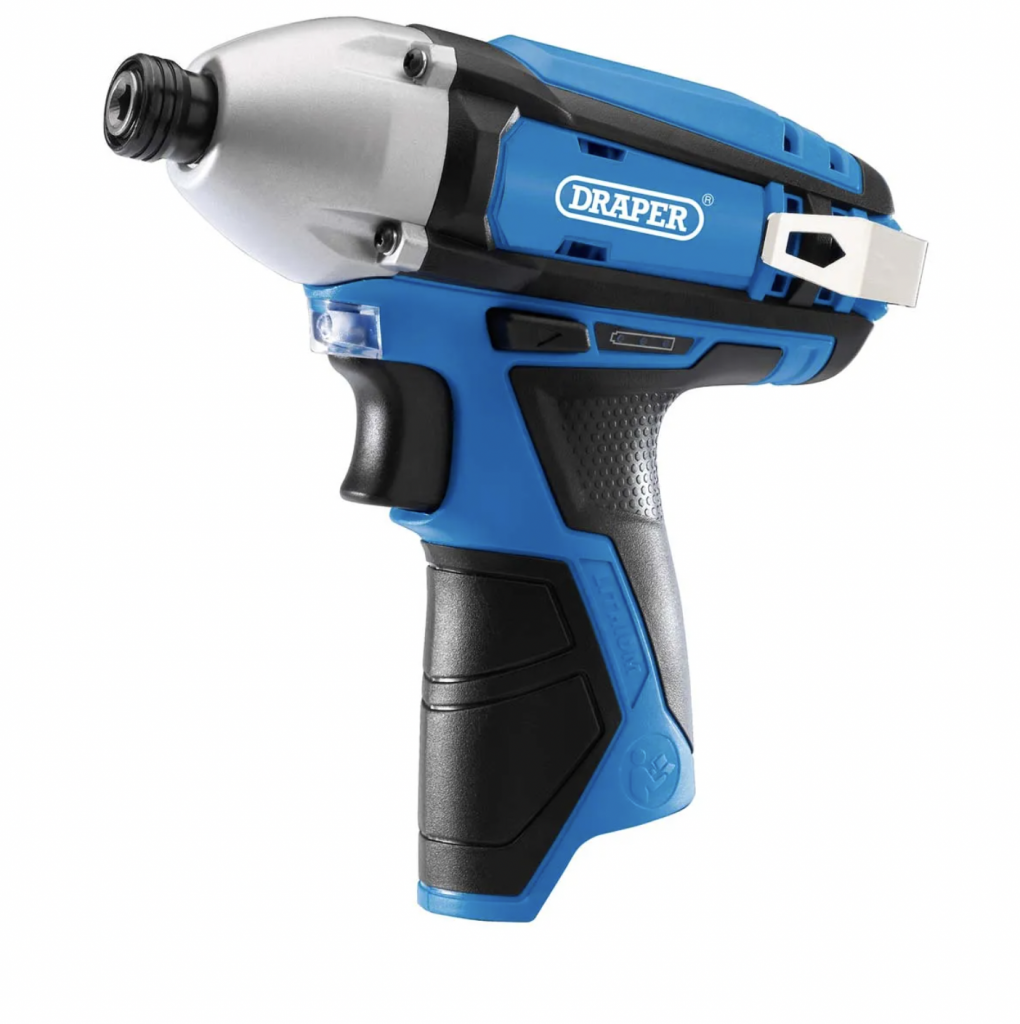 This impact driver is part of Draper's 12V interchangeable multi-tool battery system. It features a 1/4″ Hex quick-release collet for easy bit changes, variable speed control, electronic brake, and LED worklight. The forward/reverse feature allows easy tightening and loosening of screws and bolts. The compact design, portability, lightweight, and belt clip make it easy to carry. Please note that the 12V Li-ion battery and charger are sold separately.
2. Excel 18V Cordless Impact Driver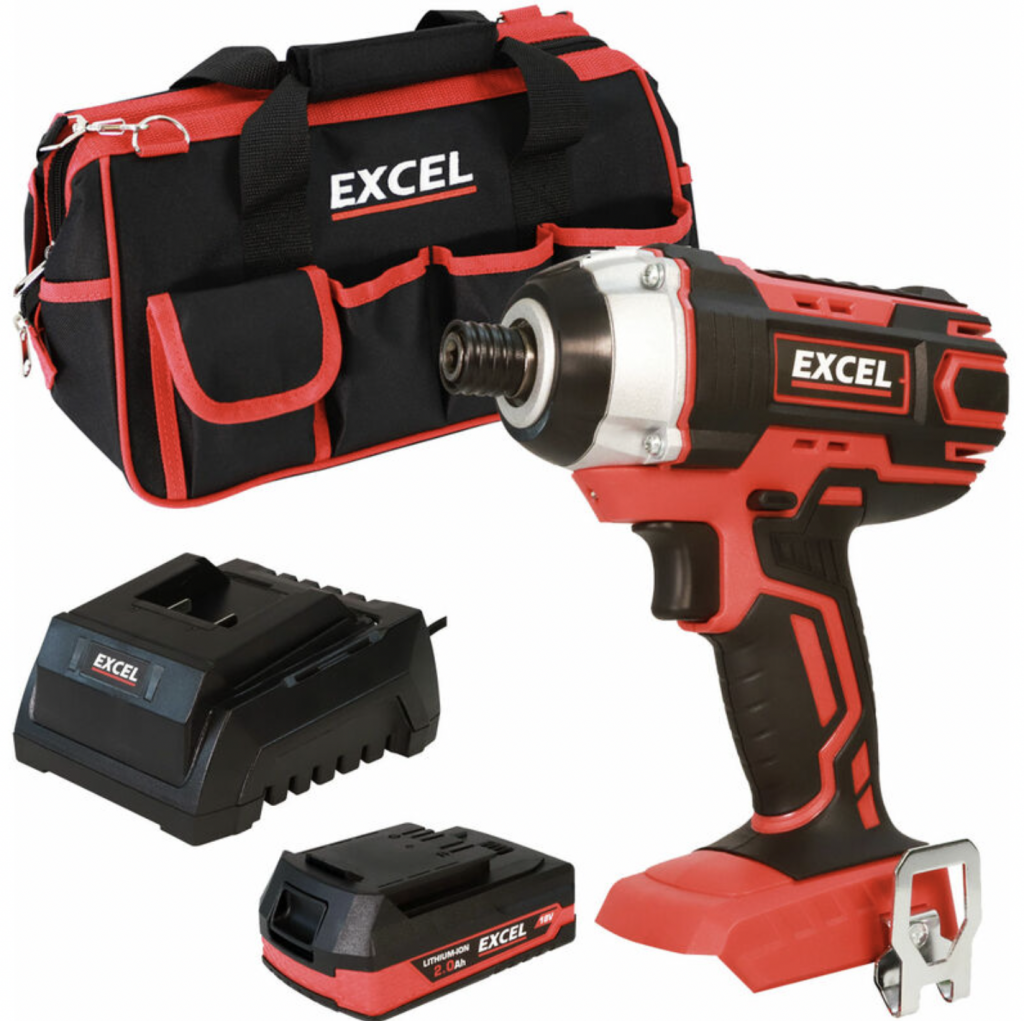 The Excel 18V Cordless Impact Driver includes 1 x 2.0Ah batteries, a charger, a bag, and a bright LED light. Its ergonomic design allows for extended use, and the variable speed control offers greater work control. The 1/4 quick-connect hex drive chuck makes changing bits quick and easy.
How to choose an impact driver
When choosing an impact driver, focus on the type of drive, which can be cordless, electric or pneumatic. Subsequently, it would help if you considered the torque, which has the most significant influence on the speed and efficiency of the work. However, the number of revolutions and shocks and power and voltage also contribute to it. You should consider the ergonomics, dimensions and weight, battery capacity or additional functions such as the possibility of speed regulation or LED lighting.
How to choose a suitable type of impact driver?
Car services often opt for pneumatic tools because of their compact size, which makes them easy to manoeuvre in tight spaces. On the other hand, electric and cordless impact drivers are a more budget-friendly option used by tradespeople. Some models also come with two batteries, enabling uninterrupted use for extended periods.
Can I use the impact driver as a drill?
Although the impact driver is similar to a classic drill, its function is not suitable for drilling but only for tightening or loosening screws and nuts. Therefore, we do not recommend using the impact driver as a drill.
Is 200 Nm torque enough for an impact driver?
During the purchase, we recommend looking for a device with a force of at least 200 Nm, while many more powerful helpers are available on the market. Since you won't be able to use similar power in domestic conditions, go for a maximum of 600 Nm. Of course, 900 Nm or more devices are also popular among more demanding do-it-yourselfers, but they can be more expensive. However, the maximum torque in some products is over 2,000 Nm.
What is the ideal number of revolutions for an impact driver?
When choosing an impact driver, the number of revolutions is an important parameter. The greater their number, the faster the torque wrench will work. On the other hand, it is not advisable to choose a torque wrench with the highest number of revolutions; in this case, the motor will heat up quickly, affecting the torque wrench's lifetime.
For ordinary households, you can get by with torque wrenches that have approx. 2-3,000 revolutions per minute. Among the practical functions that the torque wrenches enable is the ability to regulate the speed, making your work even more accessible. You usually have three different speeds to choose from.
Body shape and construction
In most cases, impact drivers resemble a pistol in shape. You will find an elongated version less often, which is especially suitable for less accessible places. Quality impact drivers have an ergonomic rubberized handle, thanks to which you will have a good grip while working without worrying about it sliding in your sweaty palm.
Weight also affects the quality of construction. In this case, it is advisable to choose lighter-weight wrenches, which will be less demanding and can be used by women. However, impact drivers with less weight are less powerful, so choosing the path of compromise is necessary.
Features and accessories
Some other accessories are also part of the package. When choosing, it is again important to consider what you will be able to use. Of course, the device's purchase price also increases with the number of accessories.
Cordless impact drivers are usually delivered together with the charger. With cordless impact drivers, you will also appreciate the battery status indicator, thanks to which you will not be surprised when the battery is empty while you are working.
Another practical function undoubtedly includes overheating protection. This will take care of turning off the machine in time and thus prevent it from possible damage or even injury.
You will also appreciate the practical LED lighting during reduced visibility or in less accessible places.
The extension bit is also designed for working in hard-to-reach places.
Interchangeable impact driver bits are designed for different screw sizes. The more there are in the package, the more you can use the impact driver.
The case is an integral part of every quality product. It will allow you to store the machine and all accessories safely.
Ideal brands of impact drivers
Several reputable brands offer high-quality tools, including Makita, DeWalt, Milwaukee, Einhell, Bosch, Draper, Ryobi, and others. These brands have established themselves as reliable and trusted options for those needing durable and efficient tools for various tasks.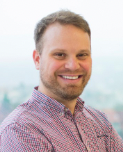 Luke is the founder of Buildiro.com and he is passionate about construction and building. His mission is to show people how to make things done fast and easy.