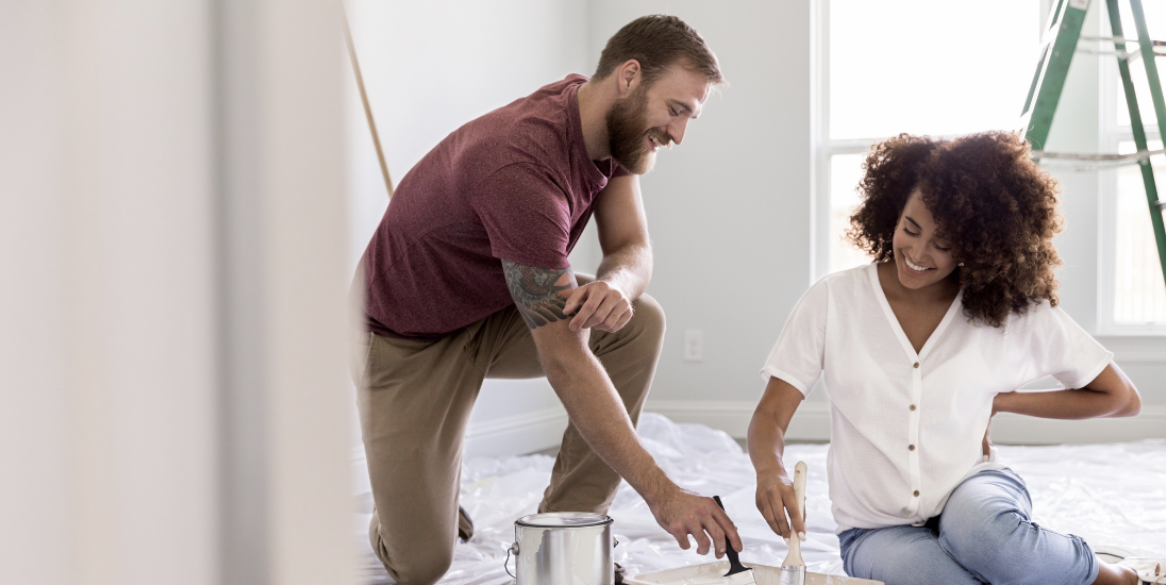 If you're looking for some inspiration on how to design your bedroom, then this article will give you ten amazing interior design ideas. Since your bedroom is the place where you should feel the most relaxed, choosing paint, bedroom furniture, and soft furnishings is an important and sometimes challenging decision to make. But, if you're up for the challenge, you can completely transform the look and feel of your bedroom and channel your unique sense of style through bedroom furniture, lighting, wallpaper and more.
1: Create An Accent Wall
While the idea of painting a bedroom in bright, bold colours can be daunting, adding an accent wall is an easy way to spruce up a bedroom without going wild! Yes, a bedroom should be calm and relaxing, but that doesn't mean it should be boring. So, don't shy away from bright colours and choose one wall in your room to incorporate colour. An accent wall is also a great way to make your bed the focus of the room without using a standard headboard. Paint the back wall in a bold and contrasting colour to draw attention to your bed and really make it pop.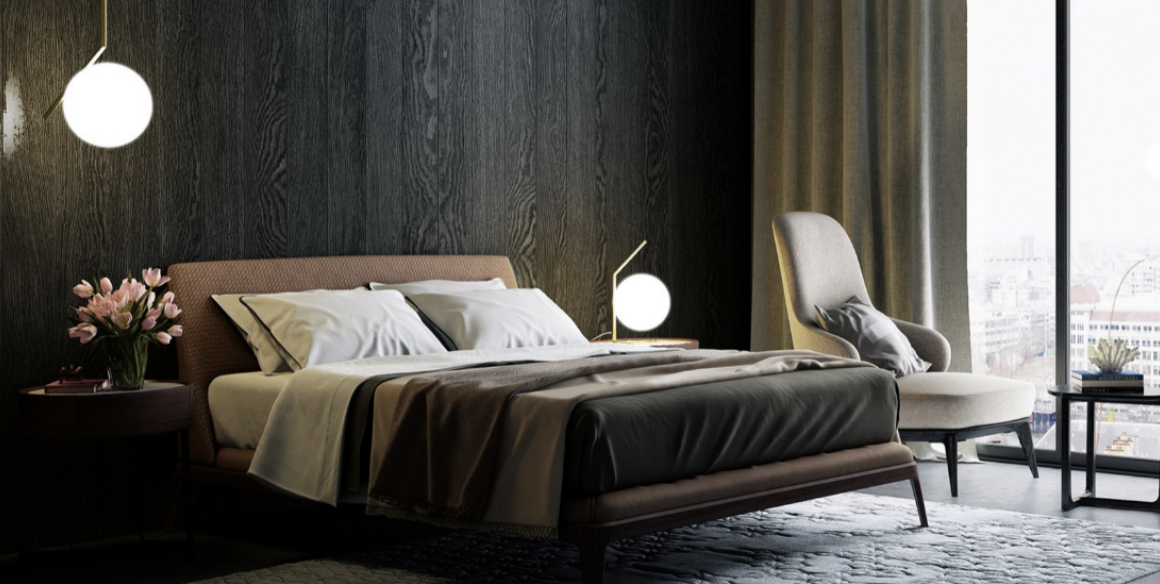 2: Dark & Mysterious Bedroom Aesthetic
A moody and mysterious bedroom can be achieved with a dark colour scheme and luxurious fabrics. This unique bedroom style should make you feel as though you want to cocoon yourself up under the covers and really relax. Add plush pillows, a weighted blanket and keep all bedroom furniture dark and made from solid wood. The room should be dramatic and bold. You can also use bedroom chairs to create an inviting place to meditate, read a book or drink herbal tea before drifting off to sleep. But fundamentally, this bedroom design is empowering and oozes masculine energy.
3: Paint Your Bedroom Ceilings
Ceilings can often be neglected when it comes to bedroom interior design. But they provide a great opportunity to add some personality and extra colour to your room. So, if you're bored with your bedroom and want to make a statement, consider extending an accent wall up to the eaves and across the ceiling. Keep the rest of your bedroom and bedroom furniture to a similar colour scheme, perhaps white or cream. Then add a large chandelier to complete this look.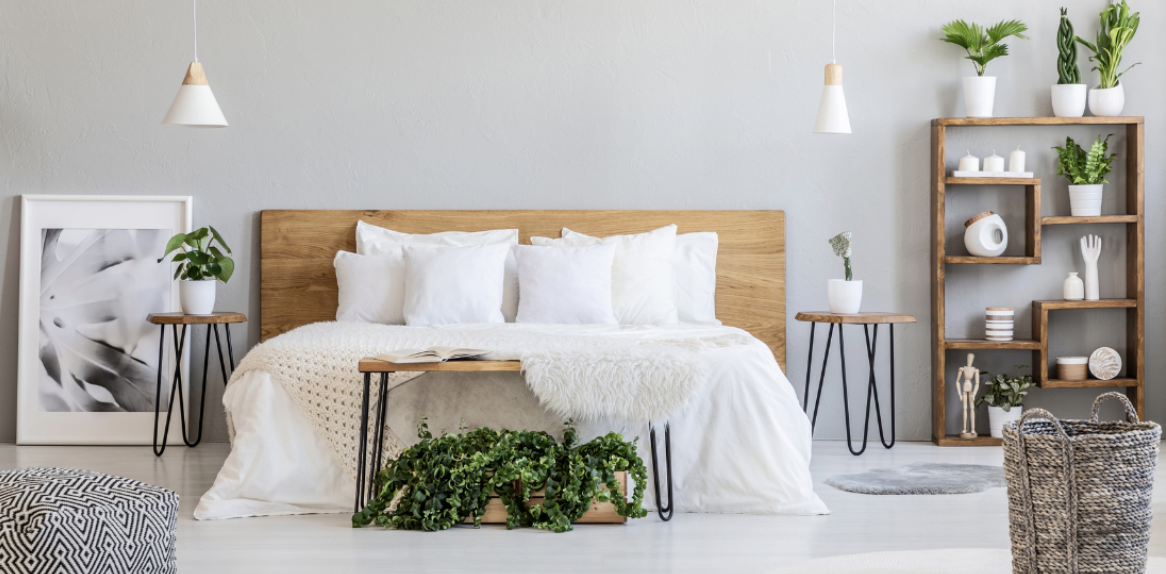 H2: 4: Eco-warrior Bedroom Idea
Embrace this eco-warrior bedroom idea by choosing bedroom furniture, lighting and fabrics wisely. Think sustainable, upcycle and natural. Minimalism meets eco-friendly; this type of bedroom should feature plenty of plants and nods to Mother Nature. Consider adding bedroom furniture made from real tree stumps and branches, such as bedroom chairs and bookcases. Choose handmade artwork with natural elements, and keep the room bright and airy with small lamps, candles and light curtains.
H2: 5: Work Of Art Bedroom Headboard
One clever bedroom interior design trick is to replace traditional headboards with works of art. By removing a bulky headboard, you can make a room appear much bigger, and adding artwork over the top of your bed can be a fun and creative way to style your room. From oversized canvases which can elongate a wall and make ceilings appear higher to gold-framed oil paintings that can add a touch of royalty and elegance to a room. Or, for a more relaxed and shabby chic vibe, hang tapestry over your bed. Whatever your style, it's time to get creative with artwork as an innovative headboard alternative.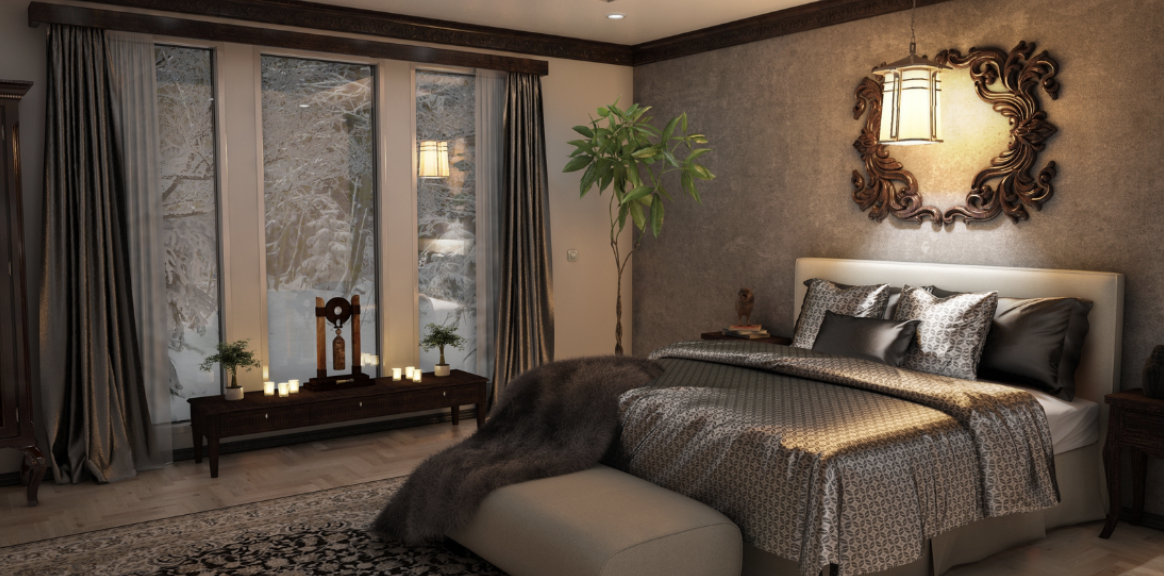 6: Asian Interior Design
A Zen-inspired bedroom aesthetic is certainly gaining popularity, with more homeowners choosing to position bedroom furniture according to Feng Shui teachings. Attract positivity and deter negative energy from your bedroom by allowing energy to freely flow around the room, creating the perfect place to recharge. Bedroom furniture should be low to the ground and decorated with candles and Bonsai trees. Keep your bed central but not directly opposite the door, and declutter as much as possible. All bedroom furniture should be functional with soft edges, especially bedroom chairs and stools.
7: Add Drama With Statement Bedroom Furniture
Another way to redecorate a bedroom is to choose statement-furniture. From a four-poster bed to floor-length mirrors and large bedroom furniture, contrast colours and styles to instantly add drama to your room. While this is best kept for large master bedrooms rather than small box rooms, statement bedroom furniture can help you decorate and change a room without painting or using wallpaper. This is one of the quickest ways to add a personal touch to your room while making sure it's completely unique. Shop for vintage bedroom furniture at attic sales, house clearances and markets. Add a statement bedroom chair to style a corner of your room as a cosy nook to read and relax during the evening.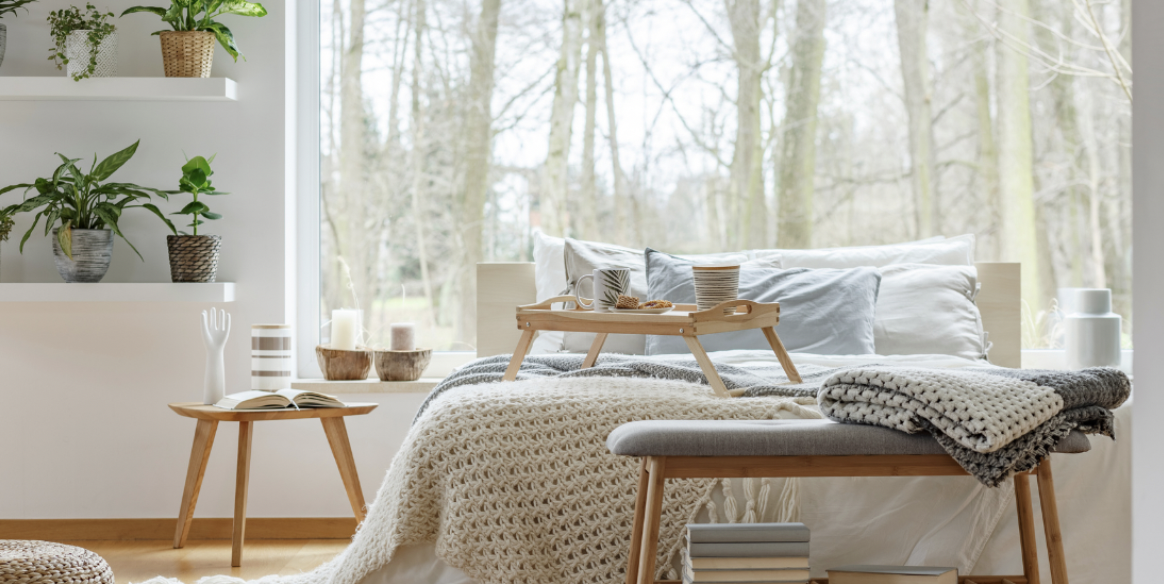 8: Inside-Outside Bedroom Design
Fill your bedroom with greenery and create your very own Garden of Eden at home. Choose a wide range of indoor plants to decorate bookshelves, cabinets and bedside tables. From Lavender and English Ivy to ferns and succulents, plants can help purify the air and add a pop of colour to your room. To take the inside-outside bedroom interior design vibe a step further, incorporate textiles such as leather, wood, wool and even sheepskin. A combination of different textures and colours will delight your senses and help you to relax.
9: Cosy Mongolian Yurt
For one of the cosiest bedroom ideas, transform your bedroom into a Mongolian yurt with a soft Berber rug, vibrant blankets and woven baskets for storage. Keep your colour pallet to warm rusty tones and try to add a lot of tapestry artwork and plenty of decorative cushions on bedroom chairs. Pendant glass lamps are best for bedroom lighting and will create a warm and inviting atmosphere. This is the type of bedroom that you'd want to relax in after a day of adventure and exploration, whether you've been trekking through a concrete jungle or the great outdoors.
10: Gallery Wall In A Bedroom
A gallery wall in the bedroom creates an inviting and personal space. The eye is drawn immediately to the beautiful artwork, which can help you focus attention to certain parts of the room as an interior designer. Hang handmade pieces of art, photographs of your loved ones, or travel photography to remind you of the places you've visited and fond memories you've created along the way. To build a gallery wall in your bedroom, make sure to choose the frames to compliment your bedroom aesthetic. For a modern vibe, choose black frames. For a natural and relaxed style, go for light wooden frames. For a more luxurious feel, gold or silver is best. Before you hang the art, try a couple of different arrangements until you've found the best layout for your wall.
Since the bedroom is often a place where we retreat and recharge, it should be beautiful and inviting. With smart interior design tricks and tips, you can easily and affordably transform your bedroom into a cosy space or unique work of art. Whether you feel drawn to natural textiles and plants, or you want to be surrounded by colourful blankets and candles, use this room to really channel your inner interior designer.
Proud of your new kitchen? Bathroom got a makeover? Send us an email about it at magazine@buildiro.com, and we'll write about it in our magazine!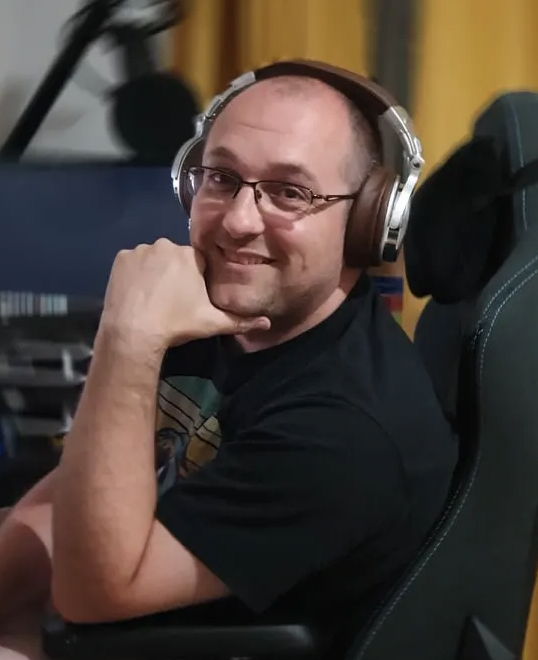 Matt is a professional copywriter and researcher over at https://sucklessatcontent.com/. When he can be prised away from his PC, his wife enjoys setting him DIY tasks around the house.