Whether you are renovating an apartment or building a house, the space of the bathroom, equipment and design must be carefully planned. Follow personal preferences, lifestyle and spatial possibilities rather than trends. Only a properly designed and realized bathroom will serve you for decades, and at the same time, you will not get tired of it.
Do you prefer a bath or shower?
The question that most likely comes to mind when planning a bathroom is: "Bathtub or shower?" While for some this decision can be quite a difficult decision, for others it doesn't have to be a long thought.
The bathtub is especially popular with indulgent who like to relax in bubbles after a hard day, but families with small children will undoubtedly appreciate it when bathing. They, in turn, can go crazy in a bath with infused water.
The great advantage of a shower corner is that it saves valuable centimetres in many bathrooms. As a rule, the time that a person is used to spending in the bathroom will also be reduced, which will undoubtedly be welcomed by many, and last but not least, the volume of water consumed will also be reduced.
Due to its convenient (barrier-free) access, it will be especially appreciated by older people or those with health problems. In larger bathrooms, it is, of course, possible to use both simultaneously.
If you plan two bathrooms, you can install a bathtub in one and a shower in the other. An alternative that combines both options is a bathtub with a shower screen. When deciding, consider your personal preferences and the spatial possibilities.
How to choose the right basin?
As for basins, their offer is extensive. You will find everything from small practical wash basins for the toilet to spacious double wash basins for the shared bathroom. The principle "bigger is better" does not always apply. It is also necessary to consider the comfort of use or the difficulty of maintenance. Round, square, tall, short? Design is up to each of us. However, it is good to coordinate it with the entire bathroom.
When choosing a basin tap, you better pay extra for quality. The heart of the tap is the cartridge, where hot and cold water is mixed. Cheaper models with a plastic cartridge wear out quickly (get stuck, stop sealing). Manufacturers often give a 5- or 7-year warranty on the higher-quality ones (with a ceramic cartridge). You can place the basin tap on the wall, in the basin, or beside it.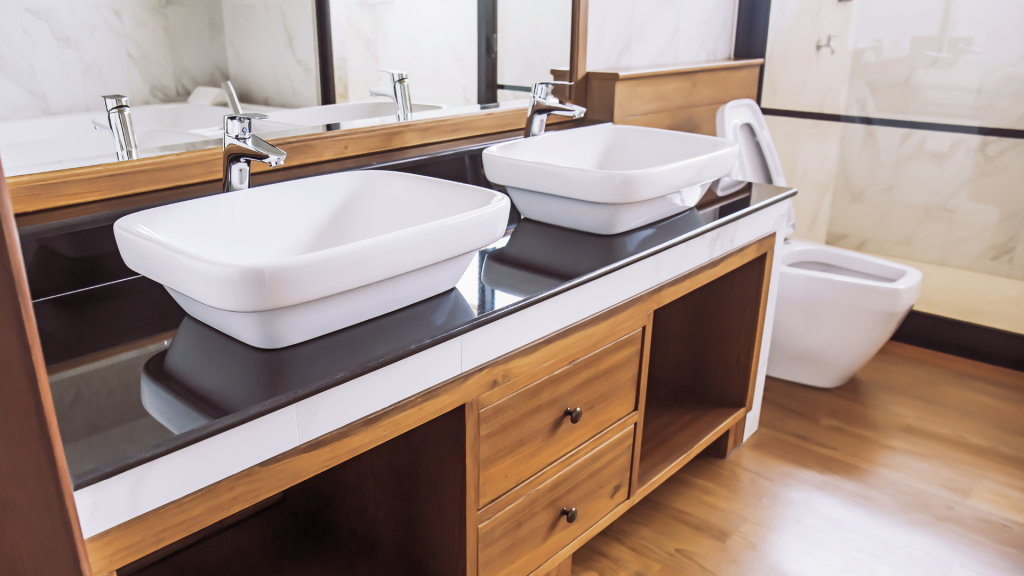 How to choose a toilet?
Another question remains about the toilet. You might immediately say that the answer is clear – the toilet and the bathroom are meant to be separate rooms. The advantage of a separate toilet is its unlimited availability if someone takes a shower or bath in the bathroom, which also applies to vice versa. Another may argue that it is also a more hygienic choice – when you flush, there is a dispersion of drops that can also end up on your hygiene needs.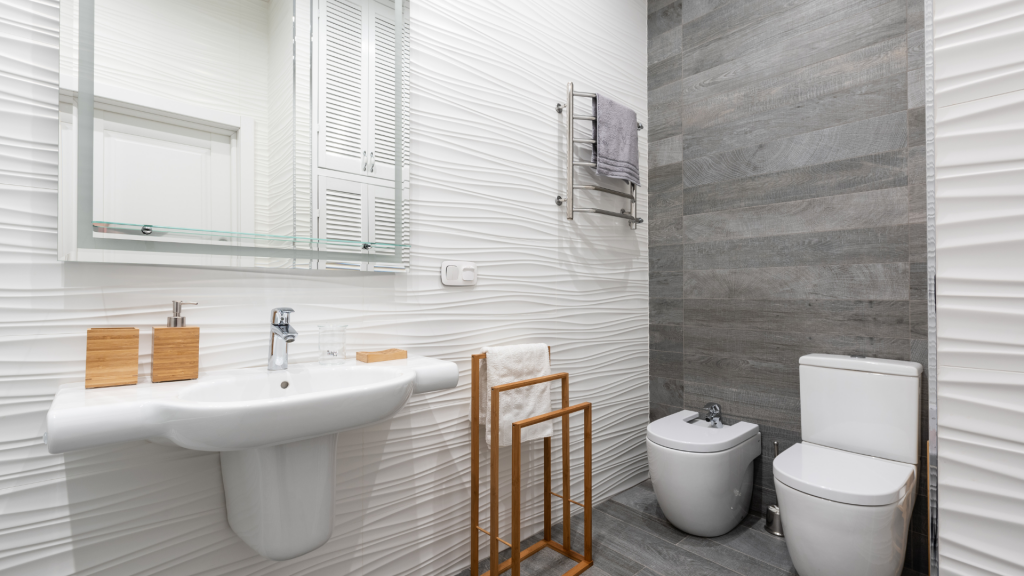 However, combining both spaces can create a significantly more comfortable bathroom, especially in small blocks of flats – the area gained may allow for an exciting change in layout. However, experts claim that bathrooms connected to the toilet suit two-room apartments with fewer household members.
Both rooms should already function independently in apartments with three or more rooms, where more "households" are expected.
A bathroom with a toilet can also be a suitable alternative in apartments with one separate toilet. Using a bidet will significantly reduce the spread of bacteria in the toilet or throughout the bathroom if you plan to connect it to the toilet. Many toilet seats with bidets also have a warm air drying function, so there is no need to use toilet paper at all.
Choosing a bathroom series as a whole is ideal for furnishing the entire bathroom. Get advice from experts. Many sellers will gladly draw up a complete proposal and prepare a visualization for you.
Think practically
You will find cleaning the bathroom with tiles of large dimensions easier because they have fewer joints. Choose materials with special antibacterial treatment or toilets with rim-free technology, thanks to which dirt does not settle in the folds.
Mount everything you can on the wall so you can wash the floor where the dirt settles at any time without the slightest problem or obstacle. Showers at floor level, so-called walk-in showers, will also save you time, so you don't have to fight with dirt that settles in the corners. Shower screens equipped with an anti-plaque treatment repel water so that dried scale maps do not remain on them.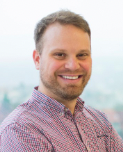 Luke is the founder of Buildiro.com and he is passionate about construction and building. His mission is to show people how to make things done fast and easy.