At Buildiro, we love data. And based on the data and a real bathroom project, we compiled an accurate estimate of how much a new bathroom costs.
We've split the new bathroom costs into materials and installation for transparency. You'll know the costs of each and can make informed decisions based on your budget. Let's have a look at the average bathroom renovated in London. This case study can give you an idea of your financial expectations.
Costs related to the materials for a new bathroom
The price of materials for a new bathroom varies depending on the quality and quantity of the materials. However, some essential materials, such as CLS timber, screws, insulation boards, and plasterboard, cannot be avoided. Customers can choose their preferred visual materials like tiles, bathtubs, or basins.
We have selected a list of materials used for bathroom refurbishment in London. We compared their prices and arranged them on a table. You can see how important it is to compare prices at the start as the difference this customer was paying at the end of the project was over £1,000.
Let's talk about the average bathroom size, roughly 4 m2
| | | |
| --- | --- | --- |
| Material | Lowest Price at Buldiro | Highest Price at Buildiro |
| CLS Timber 5x | £10 | £25 |
| Moisture-resistant plasterboard 8x | £115 | £212 |
| Plumbing (copper pipes, fittings,…) | £324 | £465 |
| Fire-rated spotlights dimmable 4x | £48 | £62 |
| Extractor fan | £49 | £53 |
| Shaver socket | £21 | £26 |
| Plywood 18 mm 2x | £66 | £90 |
| Insulation board 8x | £182 | £392 |
| Tile adhesive bags 7x | £76 | £96 |
| Grout | £24 | £36 |
| Sealant | £22 | £28 |
| Plaster bags 4x | £40 | £43 |
| Cement bag 1x | £16 | £20 |
| Dulux Easycare Bathroom | £26 | £33 |
| Bathroom mirror | £550 | £777 |
| Freestanding bath inc. bath tap | £654 | £845 |
| Wall hung basin | £279 | £331 |
| Basin tap | £143 | £153 |
| Wall-hung toilet + Geberit system | £385 | £465 |
| Total | £3,030 | £4,185 |
Materials for new bathroom case study
This comprehensive guide has compiled a detailed breakdown of the expenses associated with low to medium-range bathroom renovation projects. It is important to note that while we have provided a range of costs, there is no definitive upper limit, as the pricing can vary significantly depending on the specific materials and features selected.
What is the expense associated with installing a bathroom?
When embarking on a bathroom renovation project, it is essential to consider all the associated costs. These expenses include the cost of fitting and labour, which can vary depending on the complexity of the project and the materials used. We asked Michael Strnadel from LM Solutions London how much a bathroom installation in London costs. He kindly provided us with a list of actions related to this particular bathroom refurbishment in London. Look at the table below that describes how much it costs to install a new bathroom. By considering all of these factors, you can create a more accurate budget for your bathroom renovation project.
| | |
| --- | --- |
| Action | Price |
| Floor protector application | £85 |
| Bath unit removing | £280 |
| Stripping back to brick | £760 |
| Floor, walls and ceiling levelling | £745 |
| Wall and floor insulation | £95 |
| Plumbing | £980 |
| Electrical works | £440 |
| Hardwood installation | £105 |
| Durabase matting installation | £115 |
| Plasterboard installation | £415 |
| Waterproof tanking installation | £120 |
| Plastering | £312 |
| Tiling walls approx 16 m2 | £1,530 |
| Tiling floor approx. 3 m2 | £270 |
| Grouting | £160 |
| Bath unit installation | £280 |
| New sealant | £60 |
| Ceiling painting 2 coats | £98 |
| Labour total | £6,850 |
Labour total on our case study bathroom
Based on this case study, we can say and answer the following:
How much does it cost to tile a bathroom in the UK?
When renovating your bathroom, keep in mind the materials and design. Costs are based on size: small £900-£1,800, medium £1,400-£3,600. Plan to stay within budget and achieve your dream bathroom.
How much does a small ensuite cost in the UK?
Most bathrooms cost between £5-7k, while larger ones with high-end suites and built-in furniture can be just under £10k. The process involves:
Stripping back to brick/block.
Replacing pipework.
Applying fresh plaster.
Meeting British standards for boarding and tanking.
How much do bathroom fitters charge per day in the UK?
Refurbishing a bathroom takes about three weeks and costs around £248 per day for a bathroom fitter. Research and compare quotes from different fitters to get the best value for your money.
How much does a bath cost?
At Buildiro, we prioritise offering our customers accurate and dependable information. When contemplating the acquisition of a bathroom suite, it's crucial to remember that bathtubs are generally not part of the package and will necessitate a distinct purchase. The price of a bathtub fluctuates based on several factors, including the chosen material and dimensions. For those seeking an economical choice, thinner acrylic tubs frequently present the most budget-friendly option and can be easily integrated into a framework, finalised with a separate bath panel.
How much does a new shower cost?
If you want to understand how to select a shower, consider electric showers. These are the most budget-friendly choice and suitable for individuals aiming for a swift and cost-effective bathroom upgrade.
Electric showers are connected solely to the mains cold water supply and heat water as needed. Consequently, they may achieve a different power level than power showers or those reliant on stored hot water. However, opting for a higher kilowatt rating can enhance their performance.
On a positive note, electric showers are cost-effective in operation, their installation is uncomplicated, and they start at approximately £40.
Alternatively, bath/shower mixers also serve as a viable option for those seeking to manage their bathroom renovation expenses, with prices starting at £30.
Does the bathroom add value to the house?
Updating your bathroom can increase your home's value by 4-5%. A new bathroom provides a peaceful space to unwind after a long day. It's a smart investment for personal use or resale value.
Summary
In conclusion, navigating the cost landscape of installing a new bathroom in 2023 within the UK demands a keen understanding of the contributing factors. Every aspect influences the final expenditure, from fixtures and materials to installation methods. However, the critical takeaway lies in the necessity of a thorough price comparison. In a market that offers abundant choices, comparing prices equips homeowners with the tools to make financially sound decisions, ultimately leading to a successful and cost-effective bathroom renovation journey.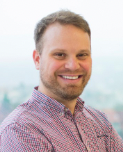 Luke is the founder of Buildiro.com and he is passionate about construction and building. His mission is to show people how to make things done fast and easy.