When it comes to power tools, Ryobi stands out as a top choice for professionals and DIY enthusiasts alike. In the UK and beyond, the brand has consistently delivered quality, innovation, and reliability. In this Ryobi impact driver review, we delve into the specifics of their most sought-after models. Whether you're curious about the Ryobi Impact Driver 1/2, the advanced brushless variant, or the compact Ryobi Impact Driver 1/4, we've got you covered. Join us as we explore the best Ryobi impact driver options available in the UK, ensuring you make an informed decision for your next DIY project.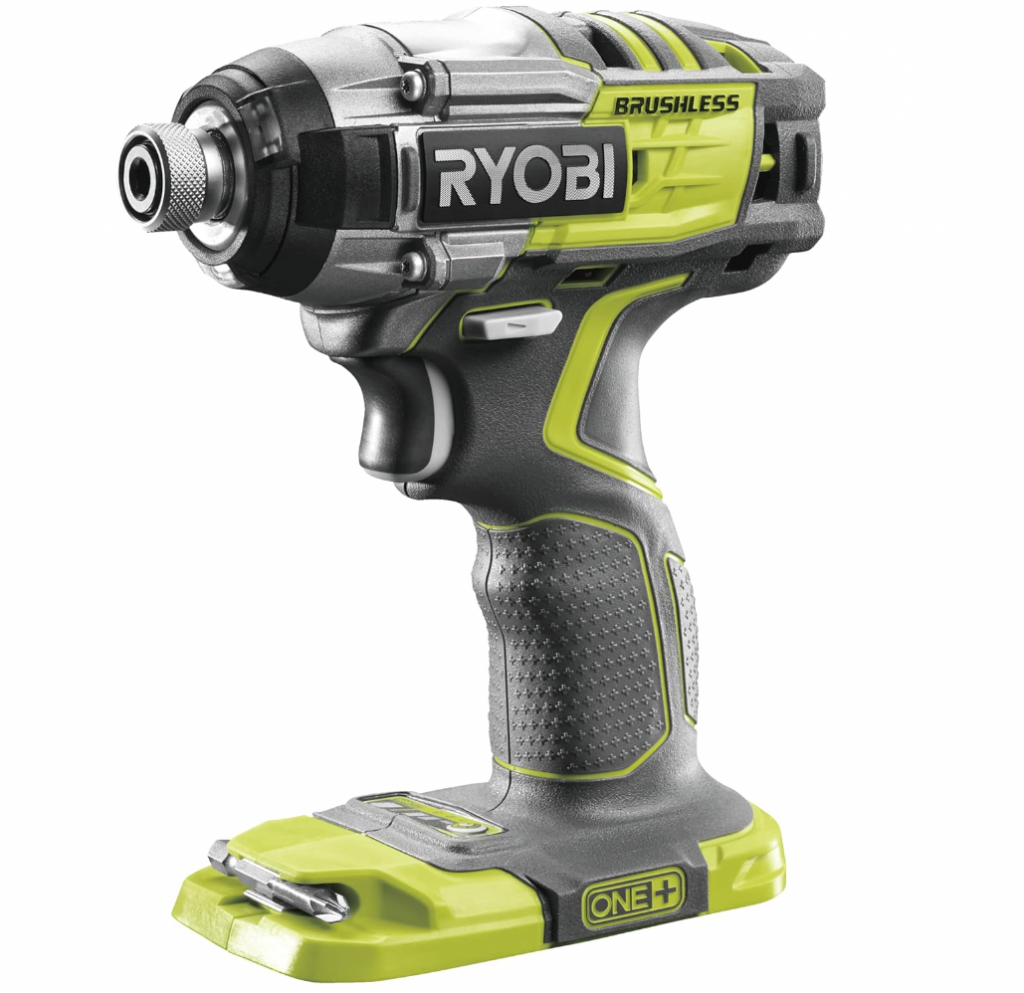 Pros:
Efficiency: The Ryobi R18IDBL-0 boasts an electronically-controlled brushless motor. This optimization leads to up to 40% more run time per charge compared to some other models. This increased efficiency ensures that you can get more work done on a single charge.
Durability: The brushless motor not only runs cooler but also has an impressive lifespan. It's claimed to last up to 10 times longer than its brushed counterparts, making this a long-term investment for users.
Flexibility: Ryobi offers both battery-powered and electric tools, ensuring that users can choose the power source that best fits their needs. However, it's worth noting that natural wear and tear will affect accessories and components over time.
Versatility: With four pre-set speed and power levels, users can customize their experience for a range of applications. The impressive 270 Nm of torque ensures fast screw driving and drilling capabilities.
Control: The deck drive soft start and AUTO speed reduction features offer superior control, especially crucial for precision tasks.
Cons:
Noise Level: One of the more noticeable drawbacks is the sound level. With a sound power level of 109.5 decibels (A) and a sound pressure level of 98.5 decibels (A), this impact driver can be considerably noisy. Users should consider wearing ear protection when operating the tool for extended periods.
Conclusion: The Ryobi R18IDBL-0 18V ONE+ Cordless Brushless Impact Driver stands out for its efficiency, durability, and versatility. Its brushless motor provides extended tool life and more run time per charge, making it a worthy addition to any toolbox. However, potential buyers should be aware of its noise levels and always prioritize safety by using ear protection when needed.
Read also: Best Milwaukee Impact Drivers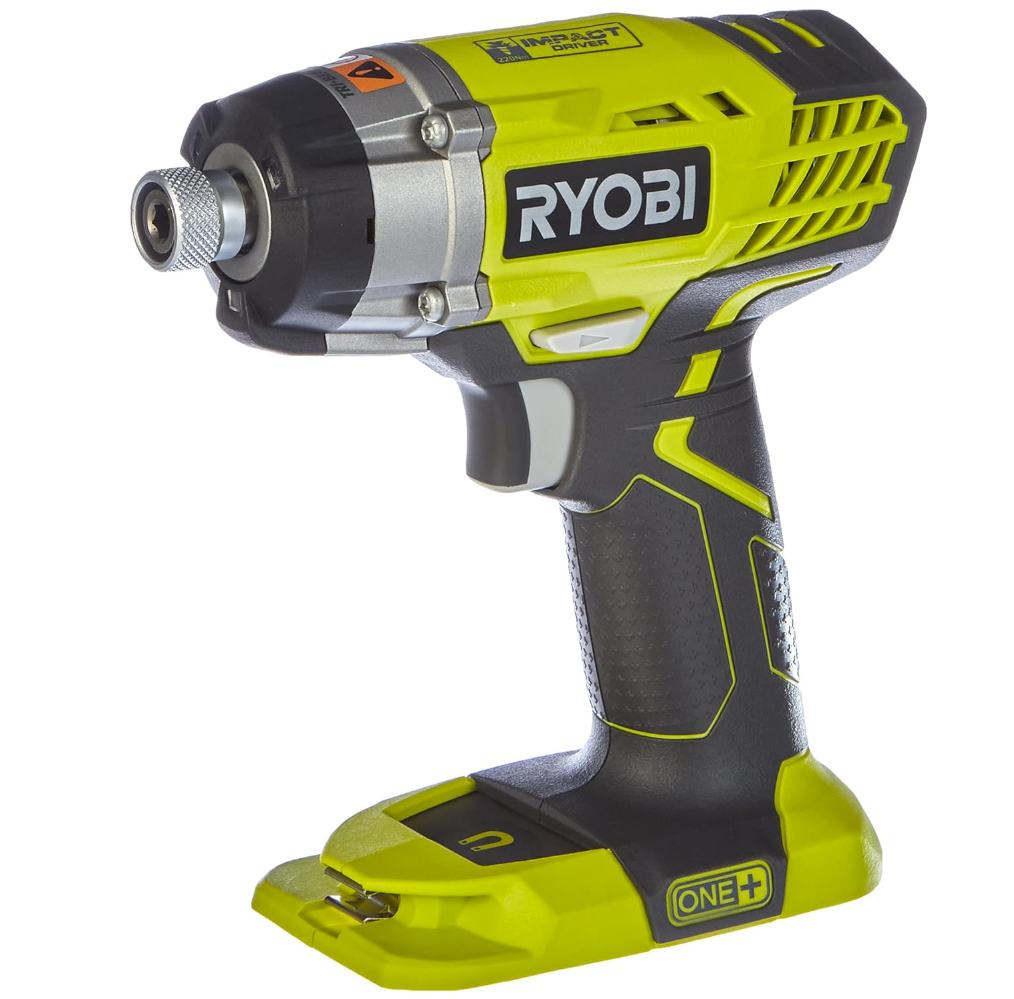 Pros:
User-Friendly Design: Featuring a keyless hex drive, the Ryobi RID1801M One+ allows users to make bit changes swiftly and effortlessly, enhancing workflow efficiency.
Versatile Operation: Equipped with variable speed settings and functionalities like reverse and brake, this tool offers versatility for tasks ranging from intricate fixes to more robust applications.
Convenient Storage: On-board bit storage ensures that frequently used bits are always within easy reach, contributing to the tool's overall convenience.
Comfort & Superior Grip: Thanks to the GripZone over mould technology, users can enjoy a consistently comfortable and positive grip. This design choice reduces hand fatigue and promises precision during operations.
Compact & Lightweight: With a weight of just 735 grams and dimensions of 205 x 80 x 190 cm, the tool is both lightweight and compact, making it easy to handle and carry around.
Technical Specifications:
Manufacturer: Ryobi
Part Number: 5133001169
Size: 80.0 cm x 205.0 mm x 190.0 cm
Colour: Black
Style: Body Only
Power Source: Cordless
Voltage: 18V
Special Features: Variable Speed
Battery: The tool requires Lithium Ion batteries, but they are not included in the package.
Cons:
Battery Requirement: Potential buyers should be aware that while the RID1801M is battery-operated, batteries are not included in the purchase and must be acquired separately.
Conclusion: The Ryobi RID1801M One+ Impact Driver is a blend of ergonomic design, convenience, and performance. While it showcases versatility with its variable speeds and other features, users should account for the separate battery purchase when considering this tool. Its lightweight nature and the superior GripZone technology make it a solid choice for both professionals and DIY enthusiasts.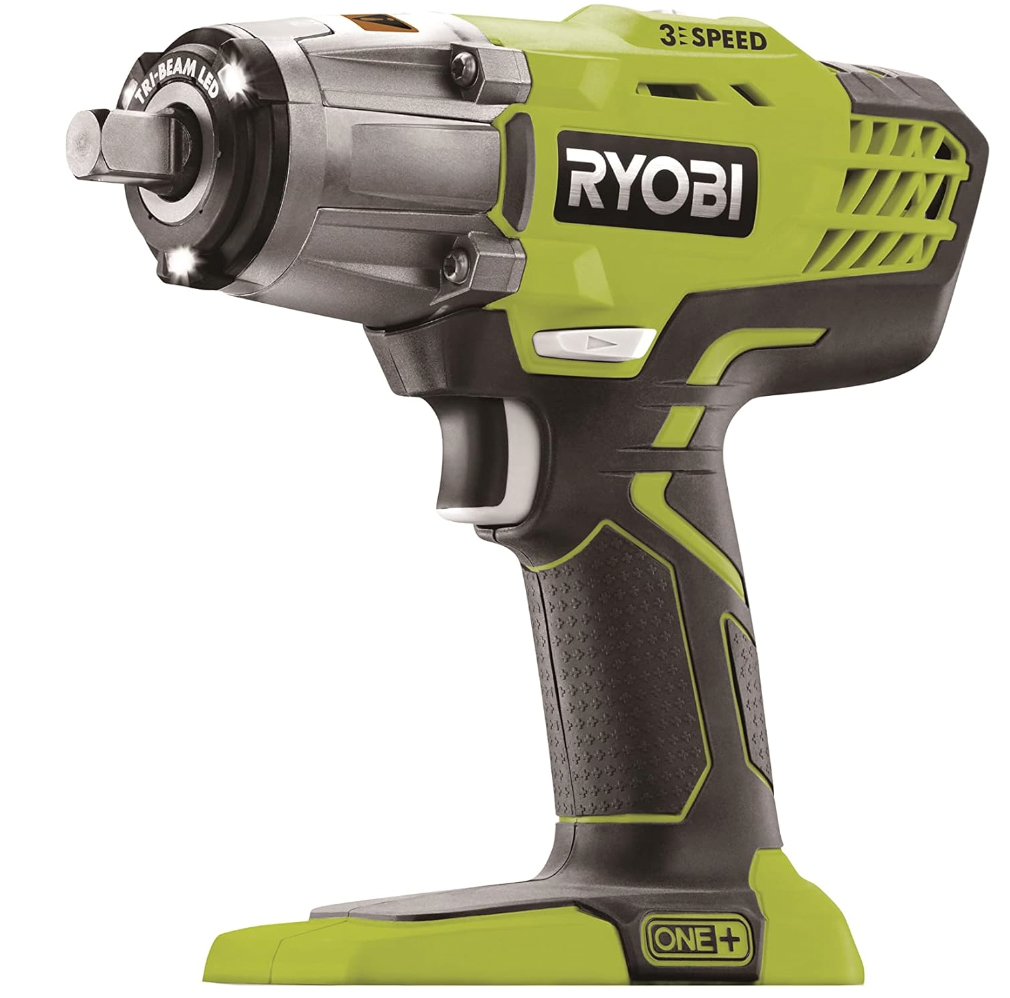 Pros:
High Torque: The Ryobi R18IW3-0 is powered by a high-performance motor delivering a whopping 400Nm of torque, making it suitable for tough tasks like removing stubborn nuts and bolts.
3-Speed Variability: The three speed settings provide users with precise control, accommodating a wider array of applications, ensuring that you always have the right speed for the job.
Versatile Drive: Equipped with a 1/2″ square drive socket, the tool also includes a 1/4″ hex adapter, allowing users to seamlessly switch between wrench and screwdriver functionalities.
Efficient Battery Use: When paired with the RB18L40 4.0Ah battery, users can fit up to 100 wheels on a single charge, marking its efficient power consumption.
Durability: Made from a combination of plastic, metal, and rubber and finished with a powder coat, this impact wrench is designed for longevity and rugged use.
Technical Specifications:
Manufacturer: Ryobi
Part Number: R18IW3-0
Size: One Size; 23.2 x 80 x 200 cm
Colour: Multi
Style: Body Only
Material: Plastic, Metal, Rubber
Power Source: Battery-powered
Voltage: 18V
Wattage: 18 watts
Torque: 400 Newton Meters
Speed: 2900 RPM
Sound Level: 1 dB
Battery: Requires 1 Lithium Ion battery (not included).
Weight: 1.95 kg
Cons:
Weight: At 1.95 kilograms, some users might find the tool slightly heavy for prolonged use.
Battery Not Included: Although the tool doesn't require batteries to operate, users seeking cordless functionality will need to purchase the battery separately.
Conclusion: The Ryobi R18IW3-0 18V ONE+ Cordless 3-Speed Impact Wrench is a powerhouse, designed for both casual users and professionals. Its high torque and speed variability ensure it's adaptable for a variety of tasks. However, potential users should be prepared for its weight and consider the separate battery purchase if they seek cordless operation. Its durable construction and versatile features make it a worthy addition to any toolkit.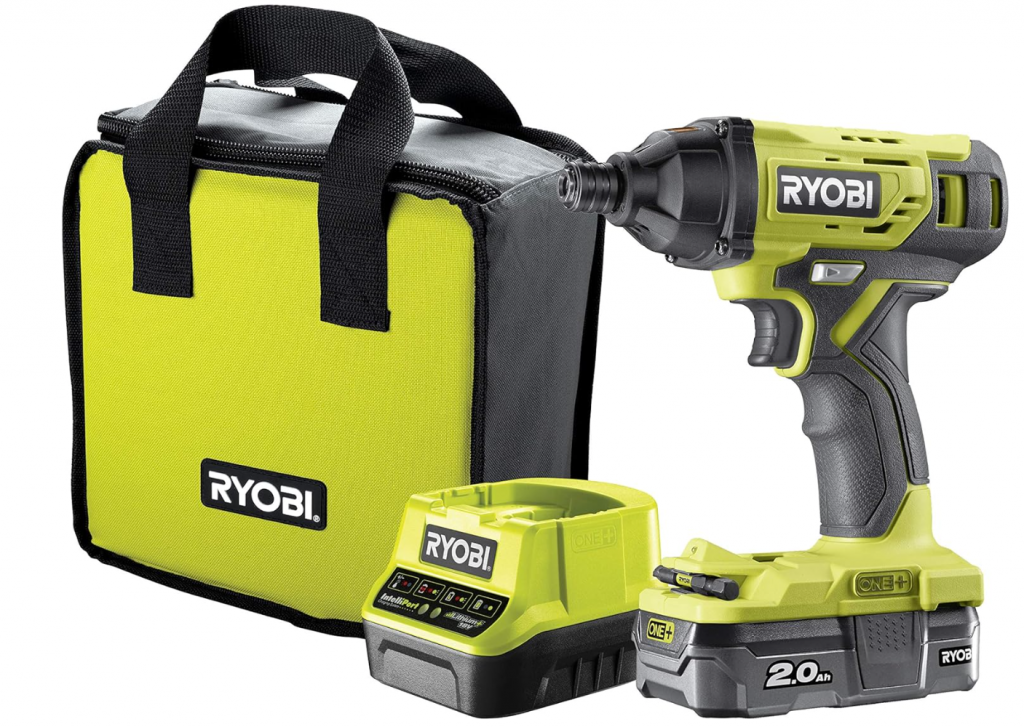 Pros:
High-Efficiency Design: The Ryobi R18ID2-120SZ Impact Driver Starter Kit is crafted for tasks that require quickly fastening or loosening long screws or large bolts, making it perfect for decking, fencing, and roofing.
Powerful Performance: Delivering up to 200Nm of torque, along with a 3600ipm impact rate and a 3200rpm no-load speed, this tool ensures screws are driven rapidly and efficiently.
User-Friendly Features: The driver boasts a variable speed trigger for more refined control, an LED light to brighten up the work area, and a quick-load keyless hex drive that facilitates swift bit changes.
Comprehensive Starter Kit: Alongside the impact driver, the kit includes a Ryobi ONE+ 2.0Ah battery, charger, toolbag, impact bits, and a 3/8 inch socket adaptor. This battery is also compatible with over 100 other Ryobi ONE+ tools, offering excellent value and versatility.
Lightweight: Weighing in at just 28.3 grams, it's incredibly lightweight, reducing user fatigue during extended use.
Technical Specifications:
Manufacturer: Ryobi
Size: 11.42 x 7.09 x 10.47 cm
Colour: Neon Green, Black
Style: Starter Kit – New Model
Power Source: Battery Powered
Voltage: 18V
Torque: 200 Newton Meters
Speed: 3200 RPM
Special Features: Variable Speed
Battery: 1 Lithium Ion battery required (included); 2 Amp Hour capacity.
Weight: 28.3 g
Cons:
Size: Given the lightweight nature and the compact size of the driver, it might not be suitable for extremely heavy-duty tasks or professional construction projects.
Conclusion: The Ryobi R18ID2-120SZ 18V ONE+ Cordless Impact Driver Starter Kit offers an exceptional blend of power, convenience, and value. Its versatility, paired with the comprehensive kit components, makes it ideal for DIY enthusiasts and homeowners looking for a reliable tool for home and garden tasks. Its lightweight nature and user-friendly features further enhance its appeal. Potential buyers should, however, assess the tool's size and power in relation to their specific requirements.
What to Consider When Buying a Ryobi Impact Driver?
When considering the purchase of a Ryobi Impact Driver, there are several factors that you should evaluate to ensure you choose the best tool for your specific needs:
Purpose of Use:

DIY vs. Professional: If you're a DIY enthusiast, a basic model may suffice. However, professionals or those often engaging in heavy-duty tasks might require a model with advanced features and more power.

Power & Performance:

Torque: Higher torque values indicate more twisting force, which can be essential for tougher tasks.
Speed/ RPM (Rotations Per Minute): Higher RPM can mean faster screw or bolt driving.
Impact Rate/ IPM (Impacts Per Minute): A higher IPM can make the tool more effective at driving screws into tougher materials.

Battery Life & Type:

Battery Capacity (Ah): A higher Amp-hour (Ah) rating generally offers longer usage time before needing a recharge.
Compatibility: Some Ryobi Impact Drivers are part of the ONE+ system, which means their batteries are interchangeable with other tools in the same range. This can be cost-effective if you have or plan to purchase other Ryobi ONE+ tools.

Ergonomics & Design:

Weight: Lighter models can reduce fatigue during prolonged use.
Grip: Features like Ryobi's GripZone over mould technology can provide a more comfortable and firm grip.
LED Lighting: Built-in lights can be useful for working in low-light conditions.

Additional Features:

Variable Speed: Allows for more control based on the task at hand.
Brushless Motor: These tend to be more efficient and have a longer lifespan than brushed motors.
Quick Bit Change: A keyless hex drive or a quick-change chuck can speed up the process of changing bits.

Included Accessories:

Consider kits that come with batteries, chargers, or additional bits. These can offer good value, especially if you're just starting your tool collection.

Price & Warranty:

Budget: Determine a budget beforehand and try to find the best tool that fits within it.
Warranty: Check the warranty period and what it covers. A longer warranty can be an indicator of the manufacturer's confidence in the product's durability.

Reviews & Feedback:

Look for Ryobi impact driver reviews from both professionals and regular users. Their experiences can provide valuable insights into the tool's real-world performance and potential issues.
What is the RYOBI Impact Driver Used For?
The RYOBI impact driver is a power tool designed primarily for driving screws and fasteners, especially in situations where a standard drill or driver may struggle. Here's what the RYOBI impact driver is typically used for:
Driving Long Screws: Due to its high torque and impacting mechanism, an impact driver is ideal for driving long screws into wood, metal, or other materials. This makes it particularly useful for construction and woodworking projects.
Handling Tough Fasteners: The pulsing or impacting action helps the driver to drive screws into dense materials without stripping the screw head or damaging the material.
Loosening Tightened Bolts and Screws: Just as it can drive screws efficiently, the RYOBI impact driver can also loosen over-tightened or rusted screws, bolts, and other fasteners. Its impacting action helps free up stubborn fasteners without too much effort.
Decking, Fencing, and Roofing: When building decks, fences, or installing roofing, the RYOBI impact driver can quickly and efficiently drive the necessary fasteners, such as decking screws or roofing nails.
Automotive Work: While it's more common to use an impact wrench for automotive tasks, in some cases, an impact driver can be useful, especially with the right adapters, for tasks like removing or tightening lug nuts.
Furniture Assembly: The tool can be used to assemble prefabricated furniture, making the process faster and reducing the risk of damaging screws or materials.
Specialized Tasks: With the appropriate bits and adapters, a RYOBI impact driver can be used for a variety of specialized tasks, such as drilling pilot holes or even stirring paint.
What is the Difference Between a RYOBI Impact Driver and a Drill Driver?
Both the RYOBI impact driver and drill driver are invaluable tools in woodworking, construction, and home improvement. However, they have distinct differences in terms of design, function, and best-use scenarios. Here's a breakdown of the main differences between the two:
Primary Function:

Impact Driver: Primarily designed for driving screws, bolts, and other fasteners. Its mechanism delivers a strong, sudden rotational force (torque) combined with an axial force (a hammering action). This makes it especially effective for driving screws into dense materials without stripping the screw head.
Drill Driver: Primarily designed for drilling holes with drill bits. It can also drive screws using screwdriver bits, but it lacks the impacting mechanism of the impact driver.

Torque:

Impact Driver: Typically delivers higher torque in rapid bursts, which is ideal for driving large screws or handling tough fasteners.
Drill Driver: Offers steady torque, suitable for consistent drilling and general-purpose screwdriving.

Design & Bit Chuck:

Impact Driver: Has a collet that accepts hex-shanked driver bits, typically 1/4-inch hex shank. This design allows for quick bit changes.
Drill Driver: Comes with a keyless chuck, which can accept a wider variety of round and hex-shank drill bits and driver bits.

Adjustability:

Impact Driver: Typically lacks a clutch for torque adjustment. However, the pressure applied to the trigger can control its speed.
Drill Driver: Often features an adjustable clutch that lets you set the torque level. This feature prevents over-driving or stripping screws, especially in softer materials.

Size & Shape:

Impact Driver: Generally more compact and shorter, making it suitable for tight spaces.
Drill Driver: Might be slightly longer, especially when equipped with a larger battery or when using certain drill bits.

Noise:

Impact Driver: Tends to be louder due to its impacting mechanism, especially when driving screws into resistant materials.
Drill Driver: Generally quieter, producing a steady noise.

Best Use Cases:

Impact Driver: Ideal for projects requiring lots of screwdriving, such as decking, fencing, and certain automotive tasks.
Drill Driver: Versatile for drilling holes in various materials (wood, metal, plastic) and general-purpose screwdriving.
Can You Use Ryobi as a Professional?
Yes, you can use Ryobi tools as a professional, but whether they are suitable for your needs will depend on the specific tasks and the frequency of use. Here are some points to consider when thinking about using Ryobi tools in a professional setting:
Product Range: Ryobi offers a wide range of tools within its ONE+ system, covering many tasks that professionals might encounter. This can be especially convenient since one battery type can power multiple tools.
Cost: Ryobi tools are generally more budget-friendly compared to some other brands. For professionals just starting their business or those looking to keep overhead costs low, Ryobi can be an attractive option.
Durability: While Ryobi tools are generally well-made and can handle many tasks, they might not be as durable as tools specifically designed for heavy-duty professional use. If you're using the tools daily and in demanding situations, you might find that higher-end professional brands offer more longevity.
Performance: For many tasks, Ryobi tools will perform well and get the job done. However, in some high-demand scenarios or tasks requiring precision, professionals might prefer tools from brands specifically catering to pro-level requirements.
Availability & Support: Ryobi tools are widely available in many countries and big-box retailers, making it easy to find replacements or additional tools as needed. However, depending on your location, professional support or repair services might be more catered to higher-end professional tool brands.
Warranty: It's essential to check the warranty terms. Some brands offer extended warranties or service agreements for professional users, which might be more appealing for those who rely on their tools for their livelihood.
Battery Platform: If you're already invested in a particular battery platform, it might not be cost-effective to switch unless you're transitioning for the majority of your tools.
User Reviews: Before making a decision, it can be helpful to look at reviews from other professionals who use Ryobi tools in their trade. Their experiences can provide insights into how the tools hold up in real-world professional settings.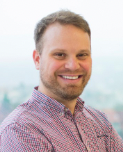 Luke is the founder of Buildiro.com and he is passionate about construction and building. His mission is to show people how to make things done fast and easy.