In the world of precision cutting and woodworking, plunge saws have revolutionized the way professionals and DIY enthusiasts approach their projects. DeWalt, a brand synonymous with quality and durability, continues to lead the charge with its impressive lineup of plunge saws, catering to a diverse range of needs and preferences. In this comprehensive UK review, we delve deep into the Best DeWalt Plunge Saws of 2024, examining the features, benefits, and performance that set them apart in a competitive market.
Whether you are in search of a robust DeWalt plunge saw 54v kit to tackle heavy-duty tasks, or a more compact DeWalt plunge saw cordless option for unparalleled convenience, we've got you covered. From the power-packed performance of the DeWalt plunge saw 240v to the versatility of the DeWalt plunge saw 110v, our guide leaves no stone unturned in helping you make an informed decision.
Join us as we explore the intricate details, compare the different models, and highlight the unique selling points of each saw. Discover why DeWalt continues to be the go-to choice for professionals and hobbyists alike, and find out which plunge saw best suits your specific needs and preferences. With our DeWalt plunge saw review, you are just a few scrolls away from finding the perfect tool to elevate your woodworking game to new heights. Welcome to a world of precision, power, and performance.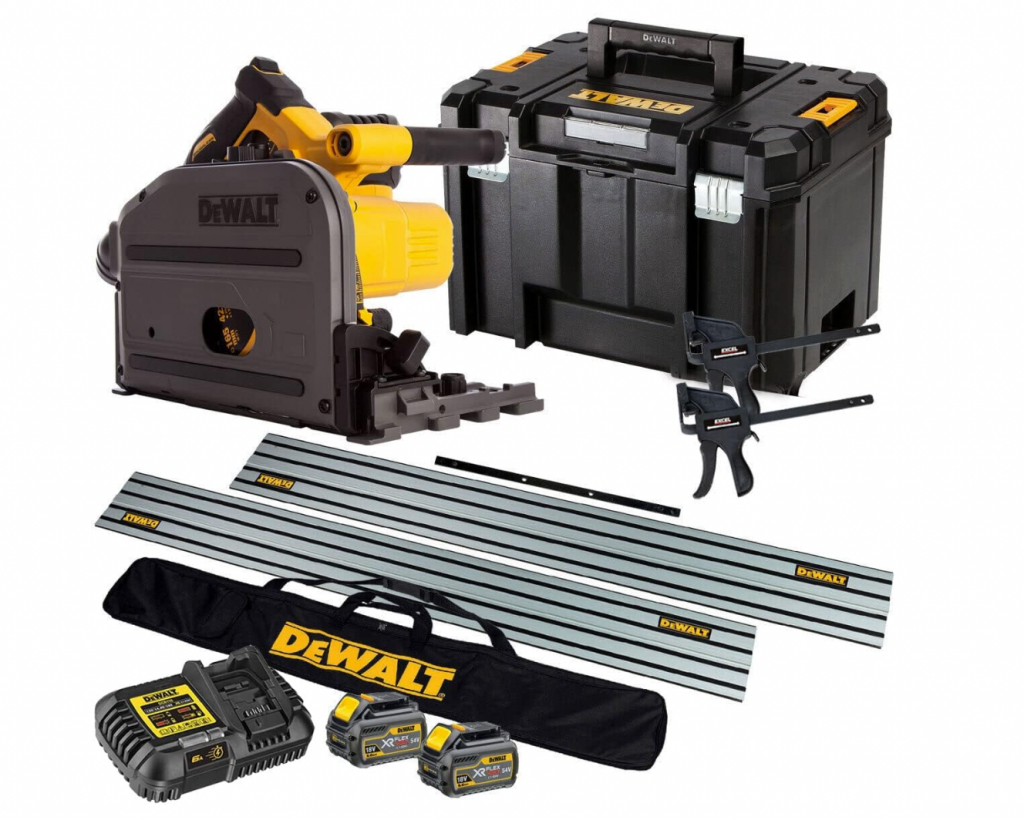 DeWalt has consistently set the bar high in the realm of power tools, and the DEWALT DCS520T2 54V Flexvolt Plunge Saw is no exception. This kit, complete with 2 x 6.0Ah batteries, charger, case, and accessories, brings together the raw power of corded tools and the unparalleled freedom of cordless operation. In this review, we will dissect the features, performance, and overall value of this plunge saw to help you make an informed purchasing decision.
54V – Corded Power, Cordless Freedom: The DEWALT DCS520T2 stands out with its innovative design that combines the reliability of corded power tools with the mobility and ease of cordless devices. This is a game-changer for professionals and DIY enthusiasts who need both power and flexibility.
Precise and Smooth Cutting: The 42-tooth blade ensures that every cut is precise, clean, and ready for a professional finish. This is particularly beneficial when working with laminates, as it minimizes breakout and ensures a seamless look.
Adjustable Cutting Speed Option: With the ability to easily adjust the speed, this plunge saw can adapt to various materials, ensuring optimal cutting performance and providing versatility for a wide range of applications.
Fast and Precise Guide Rail Alignment: The intuitive rail adjustment mechanism ensures that you can quickly and accurately align the saw with the guide rail, enhancing the precision of your cuts and reducing the margin of error.
Smooth and Steady Plunge Mechanism for Effortless Operation: The parallel plunge feature allows for a steady hand position throughout the cutting process, providing a smooth, controlled experience and reducing fatigue.
Specifications:
Manufacturer: DeWalt
Part Number: DCS520T2+2XDWS5022 + DWS5025+DE6292
Item Weight: 1 Kilogram
Colour: Yellow
Power Source: Corded Electric, Battery Powered
Voltage: 54 Volts
Blade Length: 165 Millimetres
Speed: 5000 RPM
Special Features: Bevel Capability
Included Components: Battery Charger, Case
Final Thoughts: The DEWALT DCS520T2 54V Flexvolt Plunge Saw Kit is a testament to DeWalt's commitment to innovation and quality. With its combination of corded power and cordless freedom, precise and clean cuts, and user-friendly features, it stands out as a top-tier tool for both professional and personal use. While the weight of 1 kg might seem on the lighter side, it does not compromise on power or performance, ensuring that you have a dependable tool in hand for various applications. Whether you are a seasoned professional or a DIY enthusiast, this plunge saw kit is certainly worth considering.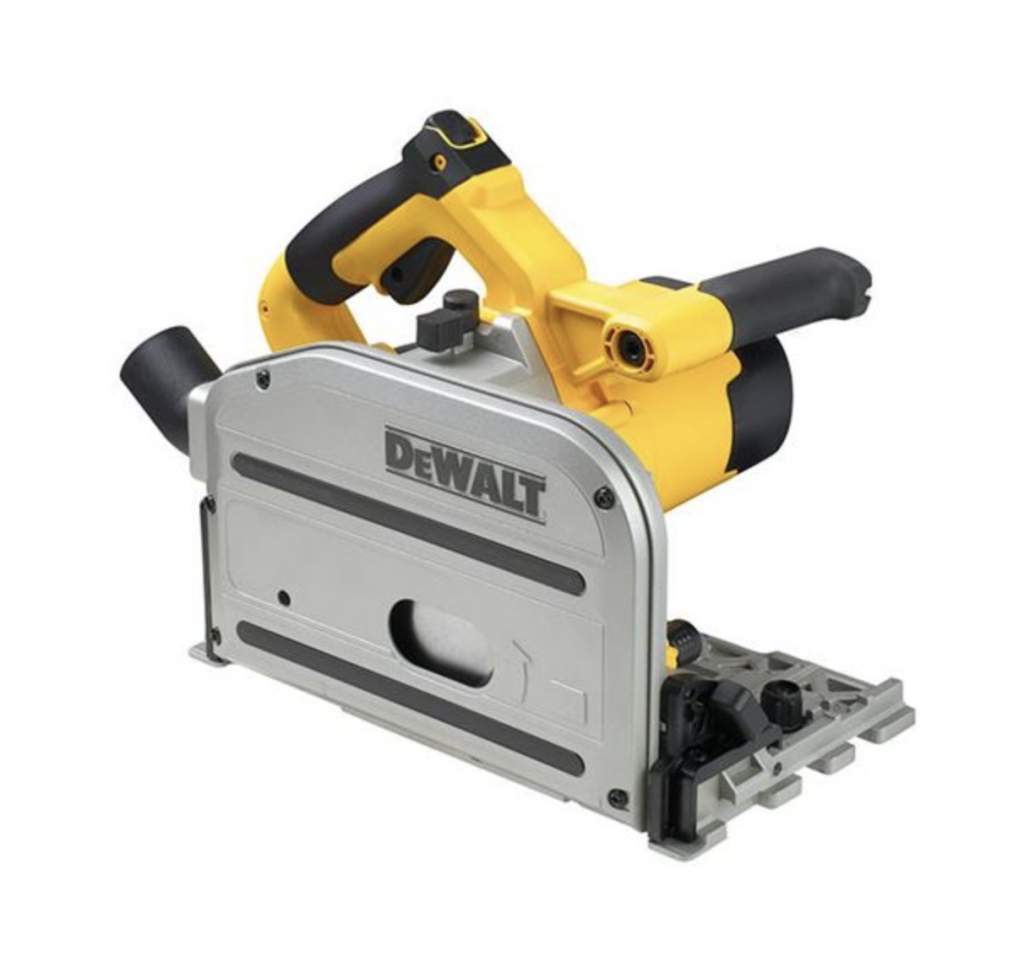 Introduction
Meet the DEWALT DWS520KT, not your average plunge saw, but a beacon of reliability and finesse in a world flooded with power tools. It stands tall and proud, boasting features that resonate with the heartbeat of both hobbyists and seasoned professionals. This is a tool that doesn't just get the job done; it transforms each cut into a moment of grace and power.
Power That Sings, Precision That Dances
Imagine a tool that sings in harmony with the material it's cutting through. That's the DEWALT DWS520KT for you. Its full wave electronics ensure a constant, unwavering speed even when the load gets heavy. It's like having a steadfast companion that says, "Don't worry, I've got this," allowing you to focus on the art of cutting. The variable speed is the maestro conducting this symphony, giving you the power to fine-tune the performance to suit the material, ensuring each cut is a masterpiece.
A Guardian Angel in the Workshop
The anti-kickback function is like a guardian angel watching over you, preventing any backward movement along the rails and stopping the saw from making an unplanned exit from the workpiece during plunge cuts. It's an extra layer of protection, ensuring that you and your workpiece remain in perfect harmony.
An Ergonomic Ballet of Control
The parallel plunge design invites your hands to a ballet of control and comfort. It maintains a smooth and constant position, turning extended cutting sessions into a comfortable and controlled performance. The 48-tooth blade is the prima ballerina, delivering a performance of fine and accurate finishes with minimal breakout, even in the most delicate laminates.
Versatility with a Theatrical Flair
With the DEWALT DWS520KT, versatility takes center stage. The rail adjustment feature ensures an accurate alignment with the guide rails, while the 55mm depth of cut gracefully handles the trimming and sizing of most common door sizes. It's a tool ready to perform, no matter the stage or setting.
A Clean Performance Every Time
Dust and debris take a backseat with the 90% dust extraction capability. It's as if the saw itself is committed to keeping the stage clean, ensuring a healthier and more enjoyable work environment.
Encore: Specs and Accessories
A powerful 1300W motor, ready to perform.
Speed that you command, ranging from 1750-4000min.
Depth of cut standing tall at 59mm at 90º, and 44mm at 45º (55mm and 40mm with guide rails).
A 165x20mm Bore blade, ready for precision.
A bevel capacity of 47°, for when you need to hit those high notes.
And the encore: a suite of accessories to complete the performance:
A 48 Tooth Precision Circular Saw Blade for the perfect finish.
An Airlock Adaptor to keep things neat and tidy.
A TSTAK Kit Box, a fitting throne for this king of the workshop.
Curtain Call
The DEWALT DWS520KT isn't just a tool; it's a performance, a dance of power and precision. It brings safety, control, and versatility to the stage, delivering a performance that leaves you in awe every time. This is not just a plunge saw; it's an experience, a symphony of capabilities waiting to turn your next project into a masterpiece. So, take a bow, DEWALT DWS520KT, for you've earned your standing ovation.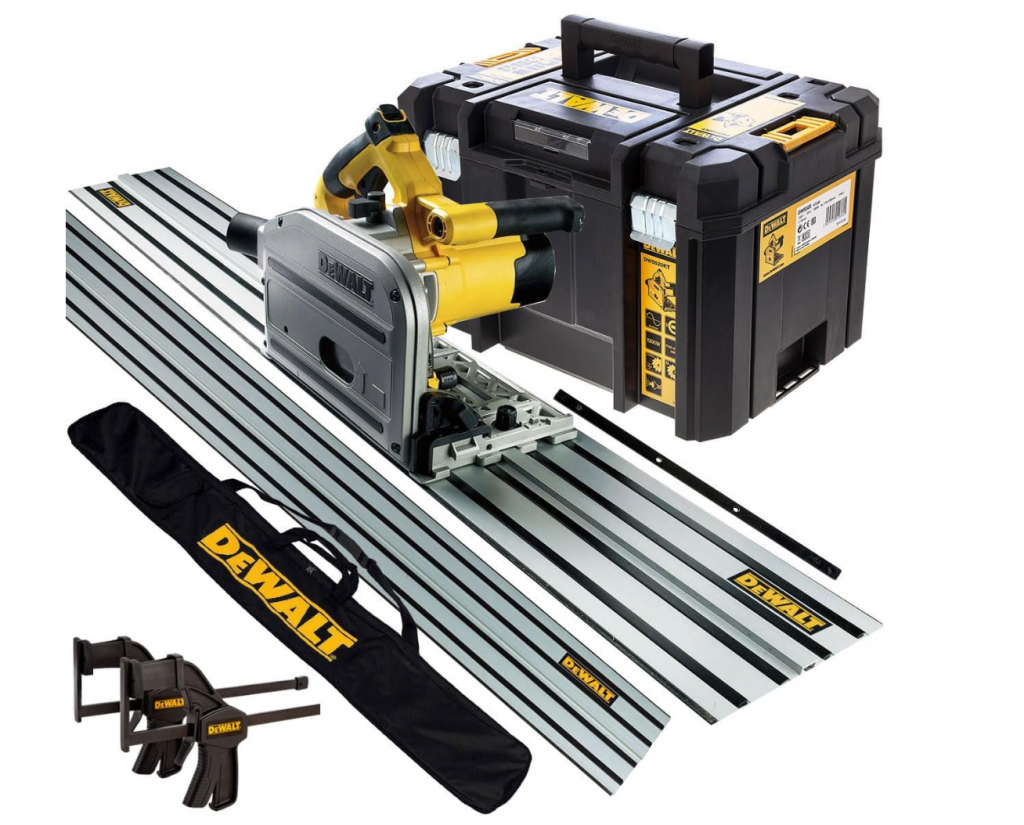 Step into the workshop, and prepare to wield the Dewalt DWS520KT 240V Plunge Saw, a tool that transcends conventional boundaries and enters the realm of artistic genius. This isn't merely a saw; it's a conductor's baton, a sculptor's chisel, ready to translate your vision into reality with unmatched precision and poise.
Parallel Plunge: The Dance of the Artisan
With its unparalleled parallel plunge feature, this Dewalt creation transforms mundane cuts into a dance of precision. It's akin to a ballet, where your hands and the tool move in such harmony that each motion is fluid, deliberate, and filled with intention. The saw becomes an extension of your inner artisan, translating your thoughts into precise cuts.
Rail Adjustment: Crafting with Precision
Adjusting to the rail is no longer a chore but a moment of finesse. The rail adjustment feature ensures that your saw is in perfect alignment, creating a seamless dance between tool and material. It's precision crafted into every moment, ensuring your work is a masterpiece.
Anti-Kickback: The Guardian of Flow
Enter the stage, the anti-kickback function, acting as your guardian, ensuring a smooth flow of work. It's like having a vigilant stage manager, preventing any backward dance along the rail, and ensuring the saw doesn't make an unplanned exit from the workpiece. Your creative flow remains uninterrupted, allowing you to focus on crafting perfection.
Variable Speed: Conducting Your Materials
With variable speed at your command, you become the maestro, conducting your materials to the rhythm of perfection. Soft woods or dense laminates, nothing is too challenging. You set the tempo, ensuring that each cut resonates with precision and care.
48-Tooth Blade: The Brushstroke of Excellence
The 48-tooth blade is the artisan's brush, painting strokes of fine, accurate finishes with minimal breakout. It's the tool that ensures your work on laminates is nothing short of a visual symphony, showcasing your mastery over your craft.
Full Wave Electronics: Maintaining the Crescendo
In the moments that challenge, when the material fights back, the full wave electronics maintain the crescendo, ensuring the saw's speed remains constant and unwavering. It's the rock-solid foundation every artisan needs, ensuring that your performance stands tall, even under the heaviest of burdens.
55mm Depth of Cut: A Symphony of Versatility
With a gracious 55mm depth of cut, this plunge saw becomes a symphony of versatility, ready to adapt, trim, and size to meet the needs of your most common—and uncommon—projects. It's about expanding your artistic horizon, providing you with a tool that is ready for any challenge.
Specifications & Inclusions: The Artist's Ensemble
Manufacturer: Dewalt, a name synonymous with quality
Part Number: DWS520KT 240V
Dimensions: A compact 30 x 28 x 26 cm of artistic potential
Weight: A balanced 5.1 Kilograms, perfect for the artisan's touch
Power: Corded Electric, robust with 240 Volts and 1300 watts
Speed: A rapid 4000 RPM, ready for action
Special Features: Bevel Capability, because your art knows no bounds
Included Components: A treasure trove of accessories to complement your artistic journey:
48-tooth precision saw blade
Heavy-duty carrying case for your traveling studio
2 x 1.5m Guide Rail for extended canvases
Connector, Rail Bag, and Clamp set for complete creative freedom
Closing Overture
The Dewalt DWS520KT 240V Plunge Saw is more than a tool; it's an invitation to unleash the maestro within, to translate your artistic visions into tangible masterpieces. With unparalleled precision, a protective embrace, and versatility that adapts to your creative whims, this plunge saw is ready to elevate your craftsmanship to levels of unparalleled excellence. So, step into your workshop, the stage is set, and the maestro is ready to create.
What to Consider Before Purchase a DeWalt Plunge Saw?
Investing in a DeWalt plunge saw is a significant decision, especially for professionals and DIY enthusiasts who demand precision and reliability in their tools. Before you make your purchase, here's a comprehensive guide to help you make an informed choice:
1. Intended Use and Material Types
Material: Consider the types of materials you will be cutting. DeWalt plunge saws are versatile, but ensuring it suits your specific needs is crucial. Look for models that offer the right blade and speed settings for materials such as wood, laminates, or metals.
Project Scope: Assess the complexity and size of your projects. If you are working on large-scale jobs or require precision for intricate designs, make sure the plunge saw can handle such demands.
2. Power and Performance
Wattage and Voltage: Check the power specifications of the saw. Higher wattage and appropriate voltage ensure that the tool can handle tougher materials and prolonged use.
Speed Settings: Ensure the saw has variable speed controls. This feature is vital for working with different materials and for achieving precision cuts.
3. Blade Quality and Options
Blade Type: Ensure the plunge saw comes with a high-quality blade, and check the availability of different blade types for various applications.
Blade Change Mechanism: Look for a user-friendly blade change system to save time and ensure safety during blade replacement.
4. Depth of Cut
Cutting Depth: Evaluate the maximum depth of cut the plunge saw can achieve. Ensure it suits the thickness of materials you commonly work with.
5. Safety Features
Anti-Kickback: This is a crucial safety feature that prevents the saw from moving backwards along the guide rail, reducing the risk of accidents.
Enclosed Guard: Ensure the saw has adequate safety features, including an enclosed guard to protect you from debris.
6. Ergonomics and Ease of Use
Handle and Grip: Check the design of the handle and ensure it provides a comfortable and secure grip.
Weight: Consider the weight of the tool, especially if you will be using it for extended periods or in various locations.
7. Guide Rails and Adjustments
Rail System: If precision is a top priority, ensure the plunge saw is compatible with guide rails, and check if they are included with the purchase.
Rail Adjustment: Look for models with easy and accurate rail adjustment settings for seamless work.
8. Brand Reputation and Warranty
DeWalt's Reputation: DeWalt is known for its durability and performance. However, researching and reading reviews can provide additional assurance.
Warranty and Support: Check the warranty period and the customer support options available. A longer warranty and responsive support can add value to your purchase.
9. Accessories and Inclusions
What's Included: Assess what comes with the plunge saw. Look for models that include essential accessories like guide rails, connectors, and a carrying case.
10. Budget and Value for Money
Cost: While DeWalt tools are generally priced for their quality, ensure the plunge saw fits within your budget and offers good value for the features and performance it provides.
By thoroughly considering these factors, you can ensure that the DeWalt plunge saw you choose meets your specific needs, provides reliable performance, and ensures safety during operation. This way, you are investing in a tool that not only meets but exceeds your expectations, becoming a valuable asset in your tool collection.
How Deep Can a Dewalt Plunge Saw Cut?
The cutting depth of a DeWalt plunge saw can vary depending on the specific model and the blade being used. However, to give a general idea based on a popular model like the DeWalt DWS520KT:
When making cuts at a 90-degree angle (straight down), the saw can cut up to 59mm deep.
For bevel cuts made at a 45-degree angle, the cutting depth is reduced, typically around 44mm.
When using the saw with guide rails, the cutting depth might be slightly less:
Around 55mm at a 90-degree angle
Approximately 40mm at a 45-degree angle
It's important to consult the user manual of the specific DeWalt plunge saw model you are using or interested in purchasing, as the cutting depths can vary. The material you are cutting and the type of blade you are using will also play a role in determining the maximum effective and safe cutting depth.
If you have a particular cutting depth requirement for your projects, make sure to choose a plunge saw model that can accommodate those needs. Additionally, always follow the manufacturer's guidelines and safety instructions to ensure safe and accurate operation of the tool.
Why You Can Trust Buildiro?
1. Extensive Product Range
Buildiro offers a vast selection of high-quality building materials, tools, and accessories from reputable manufacturers. Customers can access top-tier products essential for their projects.
2. Transparent Pricing
Pricing transparency is a core value at Buildiro, ensuring customers see clear and upfront costs. This transparency aids in making well-informed decisions without the worry of hidden charges.
3. User-Friendly Website
The platform's website is designed for ease of use, helping users quickly find and purchase what they need. Detailed product descriptions and specifications are provided, supporting informed purchasing decisions.
4. Customer Support
Buildiro places a strong emphasis on reliable customer support. A knowledgeable team is ready to assist with any inquiries, helping customers choose the right products and addressing any post-purchase issues.
6. Positive Customer Reviews
Numerous positive testimonials from satisfied customers highlight their pleasant experiences in terms of product quality and customer service. These reviews build trust and confidence for potential new customers.
8. Commitment to Quality
Buildiro is steadfast in its commitment to providing top-quality products and services, continually enhancing its offerings based on customer feedback and industry standards.
9. Expertise and Experience
The platform is backed by a team of industry experts, offering valuable insights and expertise. Their extensive experience ensures that the products and services provided are reliable and effective for various projects.
10. Community and Resources
Buildiro nurtures a community of professionals and DIY enthusiasts. It provides valuable resources, tips, and advice, assisting customers in making well-informed choices for their projects.
Origin and Credibility
Built by builders from London, Buildiro understands the nuances and challenges of the construction industry. This origin story adds an extra layer of credibility, as the platform is designed with firsthand knowledge of what professionals and DIY enthusiasts need.
Conclusion
Buildiro's extensive range of products, transparent pricing, user-friendly interface, and commitment to quality make it a trustworthy platform in the construction and home improvement industry. The positive reviews and expert backing further solidify its reputation, ensuring customers can rely on Buildiro for their building and project needs.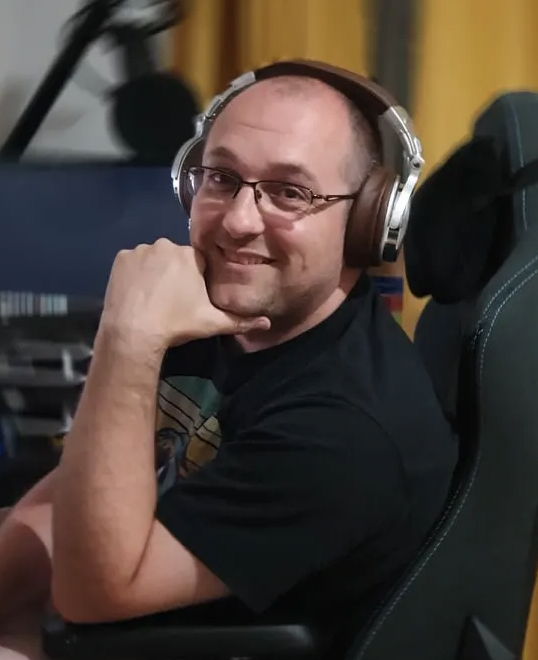 Matt is a professional copywriter and researcher over at https://sucklessatcontent.com/. When he can be prised away from his PC, his wife enjoys setting him DIY tasks around the house.