Bath screens are a stylish and practical addition to any bathroom. Not only do they add an extra layer of privacy, but they also help to prevent water from splashing outside of the bathtub or shower area. With so many different styles, shapes, and materials to choose from, it can be difficult to know where to start when it comes to selecting the best bath screen for your bathroom. In this blog post, we will guide you through the key factors to consider when choosing a bath screen, from size and style to durability and ease of cleaning. Whether you're looking for a simple, functional solution or a statement piece to enhance your bathroom décor, this guide will help you find the perfect bath screen to suit your needs.
Luxury Double Bath Panel Screen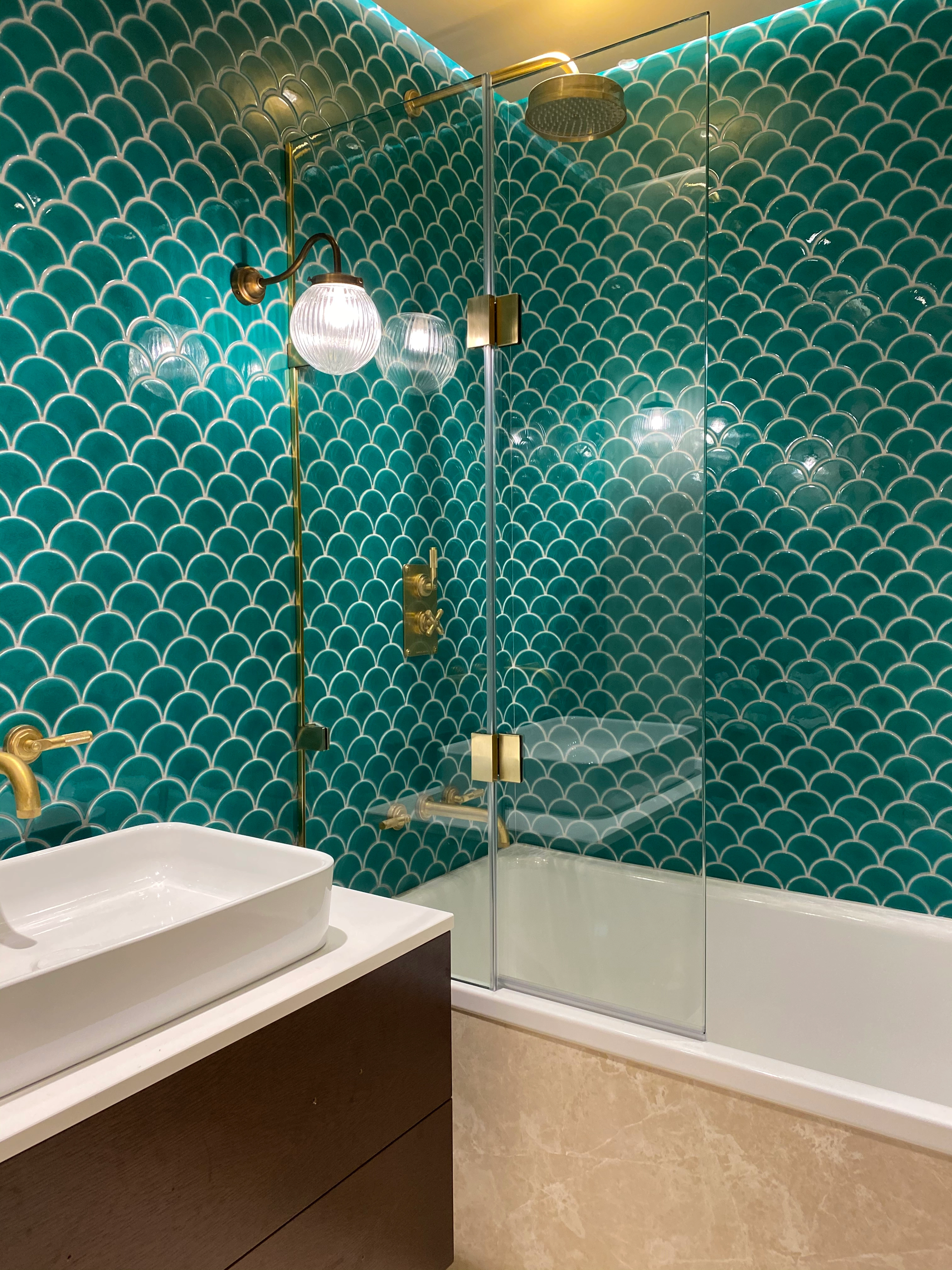 A bespoke bath screen was expertly installed in a customer's home by the in-house Measure and Installation team of Matki Installations. This screen showcases Matki's exquisite minimal wall profile and brackets, finished in a sophisticated brushed gold. The screen's convenient design allows the hinged panel to fold away when taking a bath, providing added ease and functionality. The screen has a convenient function with the hinged panel folding away when using the bath for bathing.
10mm solid Safety Glass (EN12150-1)
Chrome finish as standard
High quality solid Brass Fittings and high-lustre Aluminium wall mount
Opens inwards as standard, outwards available on request
Designed for Flat Top Baths
Tested beyond CE requirements
Matki 10-year Guarantee
Matki Glass Guard Easy Clean Protection included
Brushed Gold finish available with Bespoke Minimal, Recessed and No Frame options only
Did you know what material is best for shower screen? The most commonly used safety glass for shower doors is tempered glass. This type of glass is manufactured through the process of subjecting it to rapid heating and cooling.
Classic but Eye-catching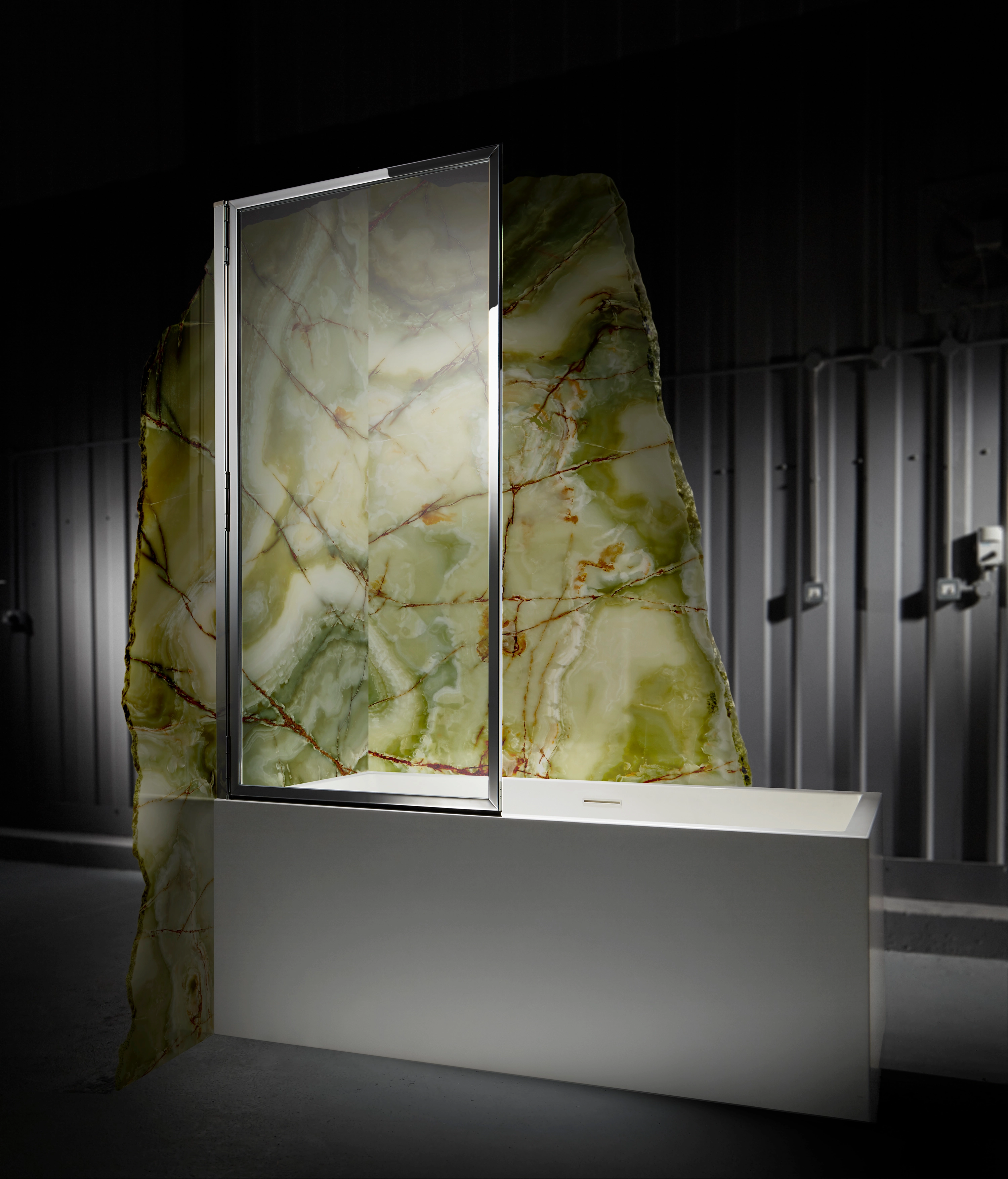 Introducing a premium bath screen, designed to elevate your bathroom experience. Crafted with pure brass frames, this screen boasts a sturdy and stylish construction that will endure the test of time. The ultra-clear glass provides a clear and unobstructed view, while the plated, brushed and living finishes offer a range of design options to suit your personal style. With a patent pending for the Classica Joint System, this bath screen is engineered for maximum stability and water retention. Additionally, it has been rigorously tested to exceed CE Standards for water retention, stability, and endurance, ensuring that it can withstand daily use for years to come. Upgrade your bath space with our top-of-the-line bath screen. Check Matki.co.uk for the latest offer.
Elegant Folding Bath Screen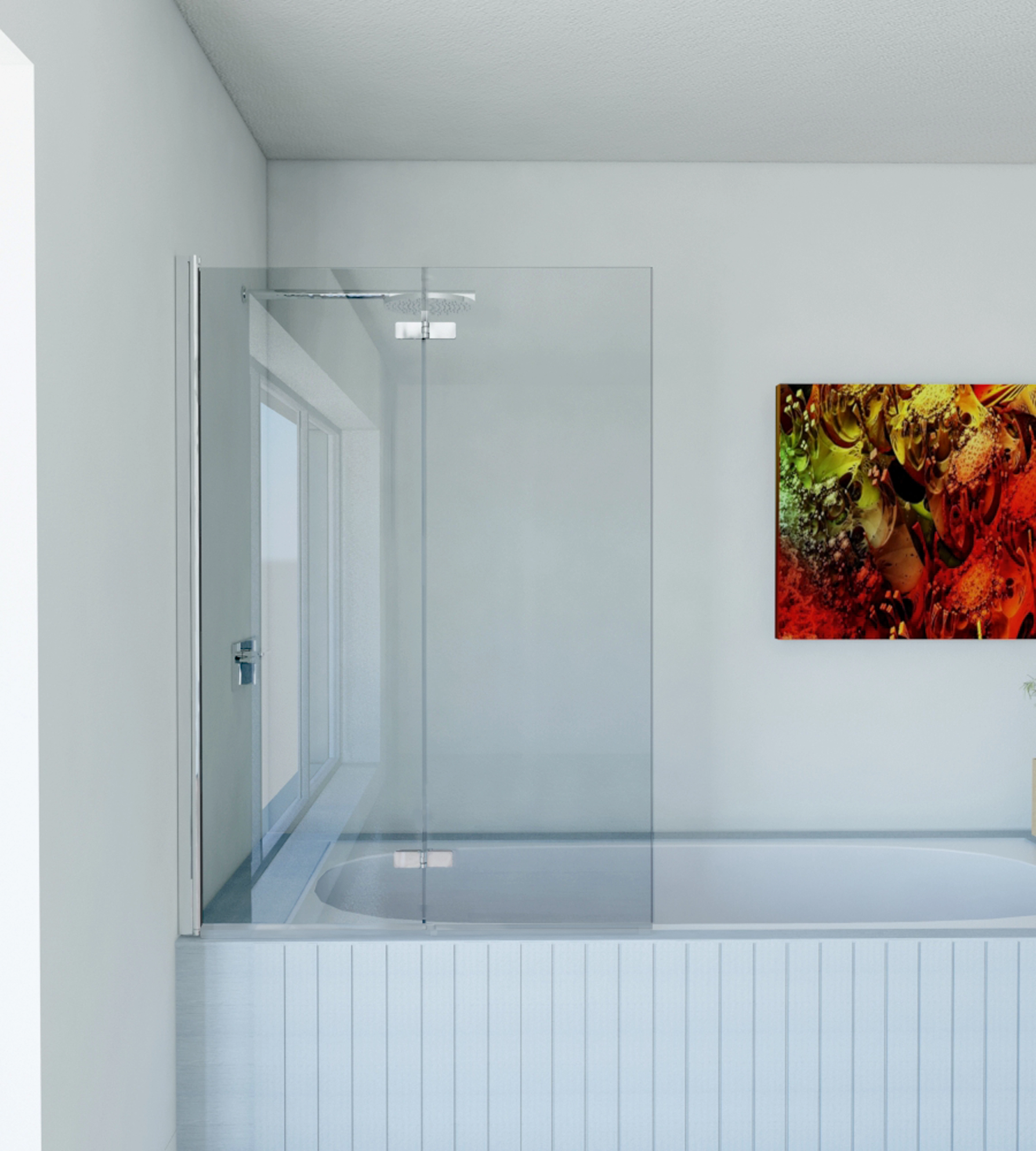 The 6mm Bath Screen is the perfect choice for anyone wanting an innovative and functional solution to their bathroom needs. It features a clever two panel design which can be folded away when not in use, whether that's inside or outside the bath. This folding bath screen is a great way to create flexibility in your bathroom, without compromising on style. Check out Matki.co.uk for the latest offer.
Keep it Simple with Single Bath Screen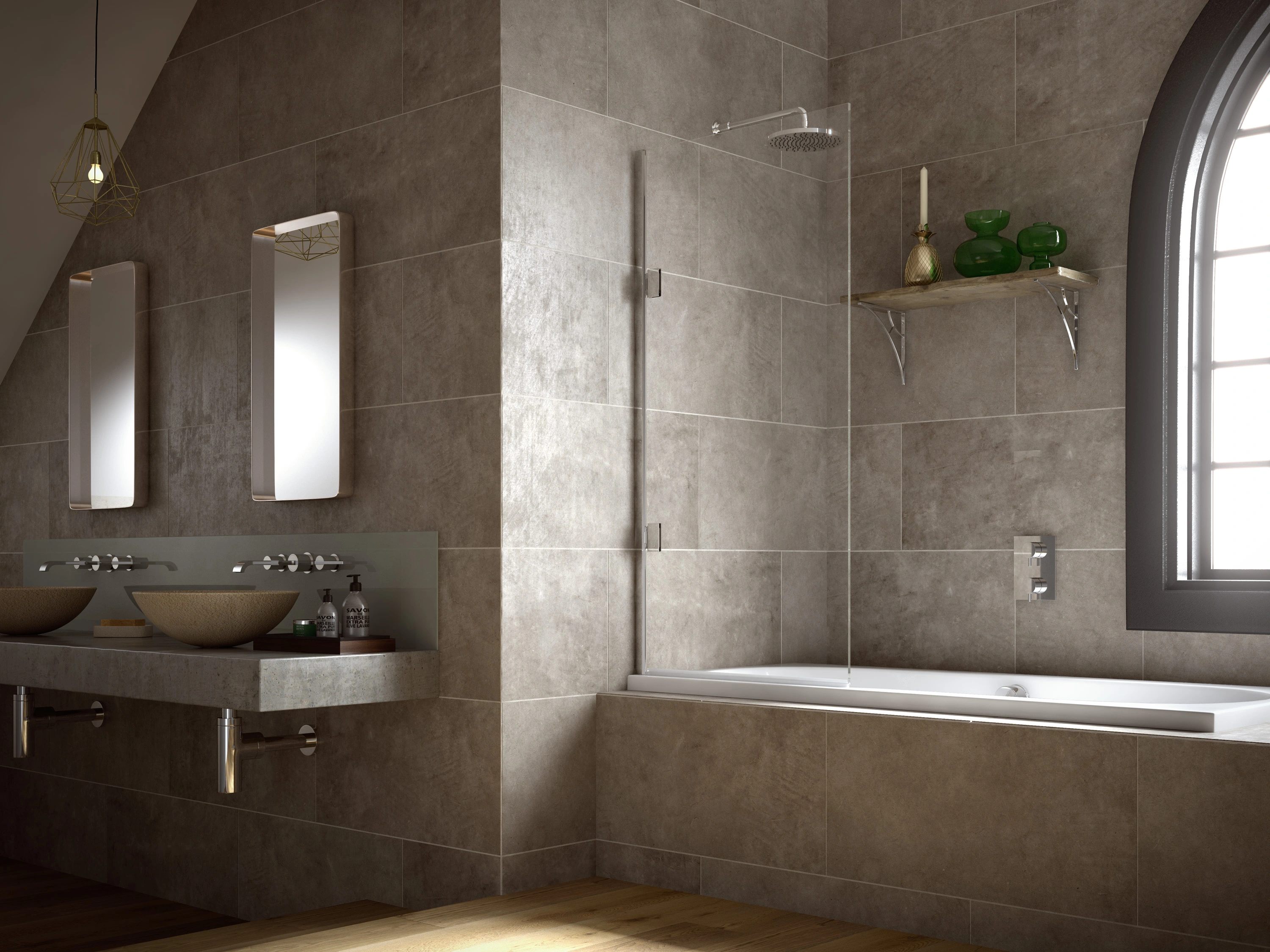 This single bath screen is a perfect solution for those looking for a space-saving and elegant product. The 10mm Bath Screen opens both outwards and inwards, allowing you to easily adjust it according to your needs. When not in use, it can be conveniently stored away against the wall. This single bath screen is an ideal choice for any bathroom, providing both style and practicality. Check Matki.co.uk for the latest offer.
10mm solid Safety Glass (EN12150-1)
High-lustre Anodised Aluminium wall mount
Chrome finish
Matki Advanced Neoprene Sealing System
Screen opens outwards and inwards through 180°
Designed for flat top Baths
Tested beyond CE requirements
Matki 10-year guarantee
Matki Glass Guard Easy Clean Protection included
Hinged Bath Screen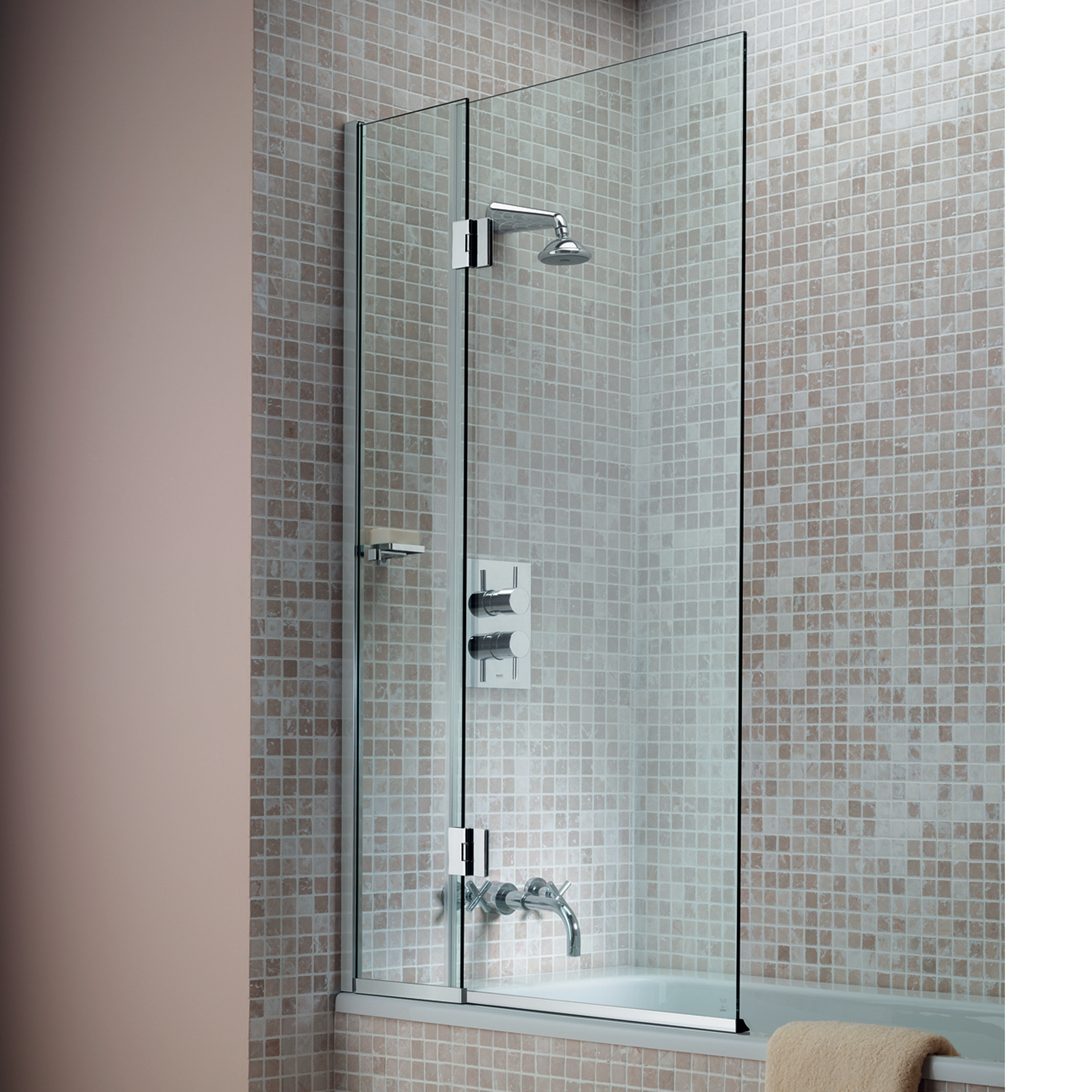 The 8mm hinged Bath Screen is an ideal solution for the bathroom, providing two panels which can be opened to create more space and an integrated drip channel to keep the bathroom floor dry. It also has a neat integrated soap dish for convenient storage, making it perfect for any modern bathroom design. This hinged bath screen ensures that you receive the best in both functionality and style. Check Matki.co.uk for the latest offer.
8mm solid Safety Glass (EN12150-1)
High-lustre Anodised Aluminium wall mount
Chrome finish
Swings outwards through 90° from fixed panel for ease of access
Designed for flat top baths
Drip Channel minimises drips when opening screen
Tested beyond CE requirements
Matki 10-year guarantee
Matki Glass Guard Easy Clean Protection included
Conclusion
Choosing a bath screen should not be a difficult task, and with the information on this blog post, you can easily find one to suit your needs and own style preferences. Bath screens, like most bathroom necessities, are an investment. But with so many decorative options available, you will have no trouble making your bath screen both stylish and practical. I hope this article has helped with your selection, and that your search for the perfect bath screen is now complete!
What are bath screens?
Bath screens are glass or acrylic panels that are used to enclose a portion of a bathtub or shower, providing privacy and preventing water from splashing outside the designated area. They come in various sizes, designs, and materials to suit different bathroom styles and needs. Bath screens serve as an alternative to shower curtains and can be fixed or movable, making them a functional and stylish addition to any bathroom.
Is a shower screen better than a curtain?
It depends on personal preference and the specific needs and circumstances of the bathroom.
Shower screens offer several advantages over shower curtains:
Better containment of water: Screens provide a more enclosed and watertight space than curtains, reducing the risk of water splashing onto the bathroom floor.
More durable: Screens are made of glass or acrylic, which are more durable than fabric shower curtains and less likely to tear or become moldy.
Easier to clean: Screens can be easily wiped clean, whereas curtains can be difficult to wash and dry, especially if they have mold or mildew buildup.
Do bath screens leak?
Bath screens can leak if they are not properly installed or if there is damage to the seals around the screen. However, a well-made and properly installed bath screen should not leak. Bath screens usually have seals or gaskets around the edges that help to prevent water from seeping out. If these seals are in good condition and the screen is securely attached to the bathtub or shower, it should be watertight and prevent leaks.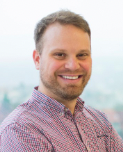 Luke is the founder of Buildiro.com and he is passionate about construction and building. His mission is to show people how to make things done fast and easy.