Whether you're looking to add a touch of sophistication or simply want a place to gather with family and friends, your dining room is an important space in your home. These 8 dining room ideas will help you create the perfect atmosphere for whatever you're looking for. From elegant chandeliers to cosy fireplaces, there's sure to be an idea here that inspires you!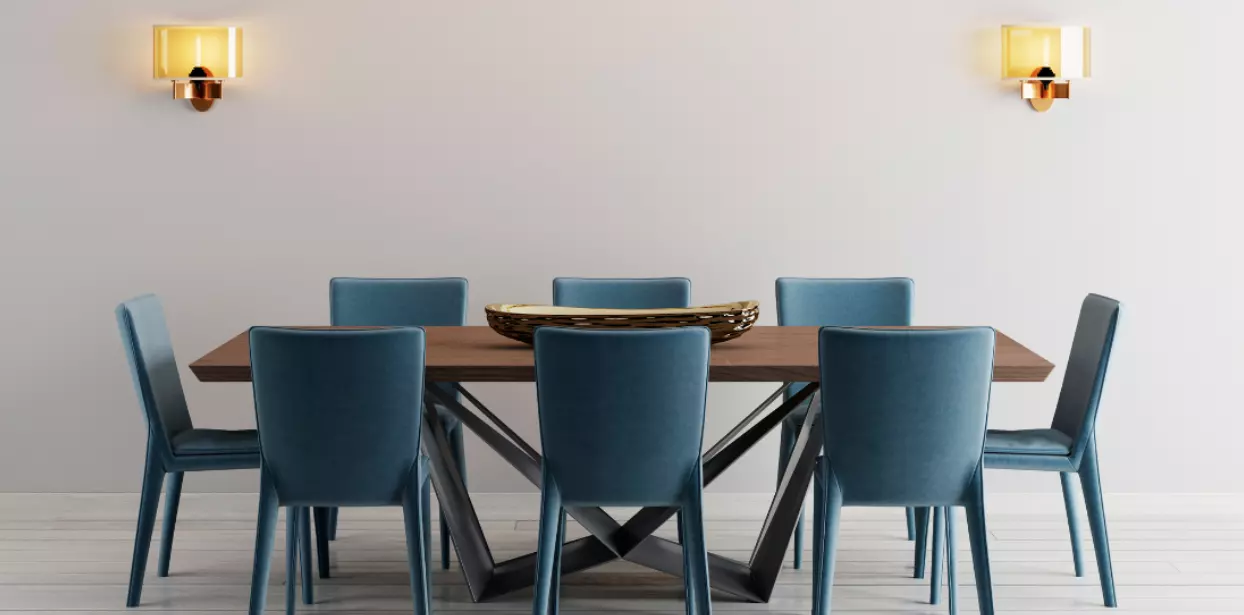 1: Create A Chandelier Centerpiece
A chandelier is a great way to add elegance and sophistication to your dining room table. Choose a style that complements your existing decor and make sure it's the focal point of the room by placing it directly above your dining room table. If you have a high ceiling, go for a larger chandelier to really make an interior design statement.
If you're not sure what style of chandelier to choose, take a look at the shape of your dining room table. A round or oval table looks great with a traditional chandelier in silver or gold, while a rectangular or square table works well with more modern styles of chandeliers.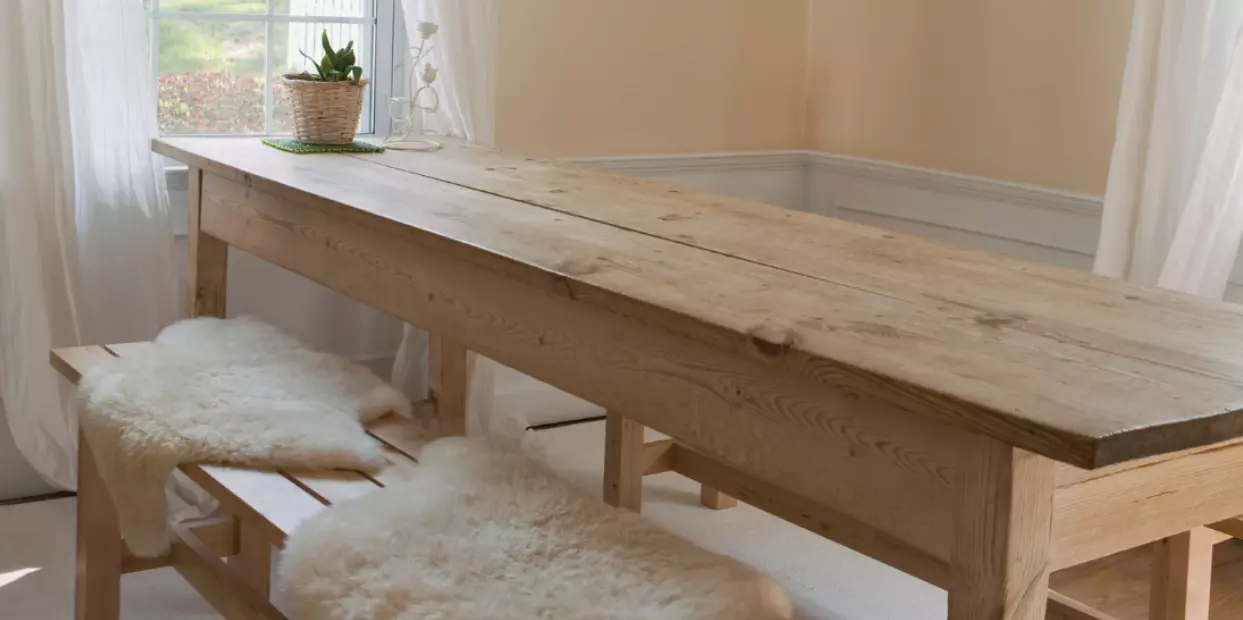 2: A Bench Instead Of Dining Room Chairs
If you want to give your dining room a more casual vibe, consider replacing the dining room chairs with a long wooden bench. This is especially great for large families or anyone who hosts frequent dinner parties since it allows people to sit around one dining room table and chat while they eat. Pair the bench with simple wooden bar stools at counter height so guests can pull up a seat when they need it. Another way to break up the monotony of a dining room is by placing a bench in one corner of the room. This is a great dining room idea for smaller homes since it allows you to save a considerable amount of space while maximising your floor plan at the same time. You could even add shelves above the bench on either side to give your dining room more storage space, perhaps to keep board games or dinner sets.
3: Creating An Outdoor Dining Room
When the weather is nice, it's a shame to spend all your time stuck inside. So, why not welcome the outdoors into your dining room by adding a set of French doors that open out onto a patio or garden. This will give you the option of eating al fresco whenever you feel like it and can even make your dining room feel more connected to the rest of the house. Having sliding doors in your dining room can also help you to air it out, after a dinner party. You can also take this dining room interior design idea a step further by adding indoor house plants, and macrame planters that hang from the ceiling to decorate your room with succulents and plants to purify the air.
4: A Rustic Dining Table
If you're looking for a more unique and interesting dining room idea, consider going with a rustic style. This could mean opting for a wooden dining room table with exposed knots and cracks or choosing a metal table with a more industrial feel. You can also add interest to your dining room table by using reclaimed materials like barn wood or old scaffold boards to make it. A dining room table that has a story behind it, such as an old antique sideboard or a buffet with carved doors and detailed mouldings is a great conversation starter when hosting a dinner party too.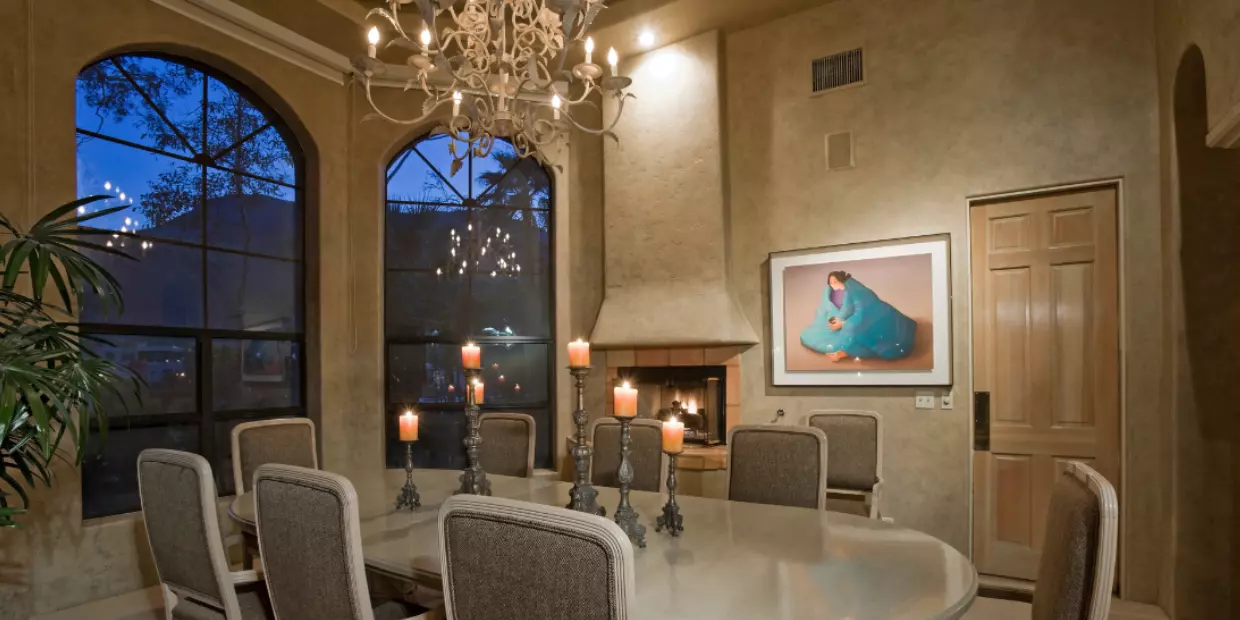 5: Cosy Nook By The Fireplace
If you're looking for a way to make your dining room feel more intimate, try adding a fireplace. This is especially great during the colder months of the year when you want to stay warm while you indulge in comfort food. Make sure the fireplace is positioned away from your dining room chairs and table, so that you can easily sit down for dinner, but close enough to keep you nice and warm while you enjoy your meal.
6: Hang A Mirror Above The Dining Room Table
A mirror is a great way to open up a small dining room and make it feel much larger than it actually is. Choose a style that reflects your personal taste and place it above the dining room table. Not only will this help to brighten up a dining room that doesn't enjoy natural light, but it will also make the area feel finished. Add in a chandelier above your dining room table as we mentioned before, and your entire room will look completely different!
7: Rugs To Warm Up The Floor
Sometimes a dining room can feel a bit cold and unloved. So, if you want to make your dining room more inviting, consider adding a rug. This dining room interior design idea is especially important for families with young children who are just learning how to walk since it creates an instant play space that's out of the way of a busy kitchen. Rugs also give off a cozy feel underfoot and can be a great way to bring in lots of colour and pattern to a cream or neutral dining room.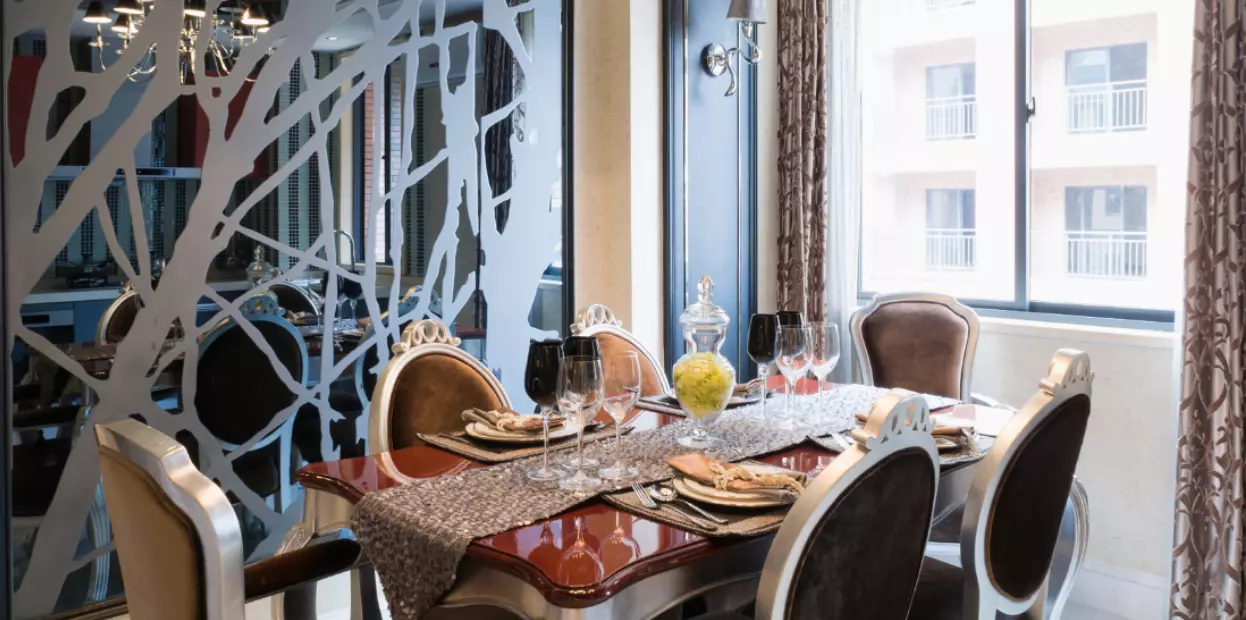 Wall Art To Add A Touch Of Luxury
If you're looking for an easy and affordable way to make your dining room feel more luxurious, opt for art instead of traditional wall decor. Painting the walls with murals or creating an interesting accent wall is a strong dining room idea because it allows you to bring in lots of character and personality. If your wall art is quite colourful and bright, make sure to keep the rest of your dining room furniture neutral, otherwise, it may become distracting. Place wall art at the head of your dining room table, and above the top of dining room chairs, to allow your guests the opportunity to admire the painting or canvas without having to stand up or turn around while enjoying a meal together.
Proud of your new kitchen? Bathroom got a makeover? Send us an email about it at magazine@buildiro.com, and we'll write about it in our magazine!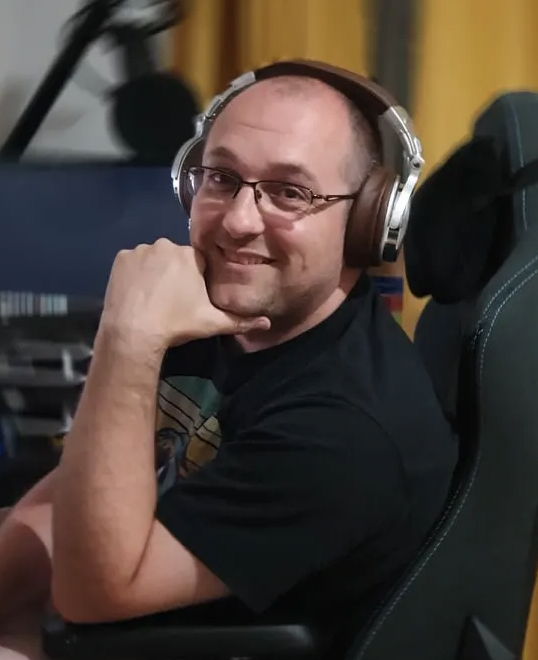 Matt is a professional copywriter and researcher over at https://sucklessatcontent.com/. When he can be prised away from his PC, his wife enjoys setting him DIY tasks around the house.