When you think of unusual outdoor wall lights, you probably imagine the same old recessed and surface mounts with a yellowish hue. Or maybe some boring solar lights that barely light up your yard. Luckily, there are so many more interesting ways to light up your outdoor spaces with wall lights, spotlights, and other fixtures. Outdoor wall lighting can make a big difference in how welcoming and comfortable your home feels – especially in the evenings when natural lighting is at its weakest. From modern pendants to vintage-inspired sconces, it's easy to find something that speaks to your personal style and enhances an outdoor space. Here are some of our favorite examples of unusual outdoor wall lights that will light up your home in style:
Cooper outdoor wall light with patterned lampshade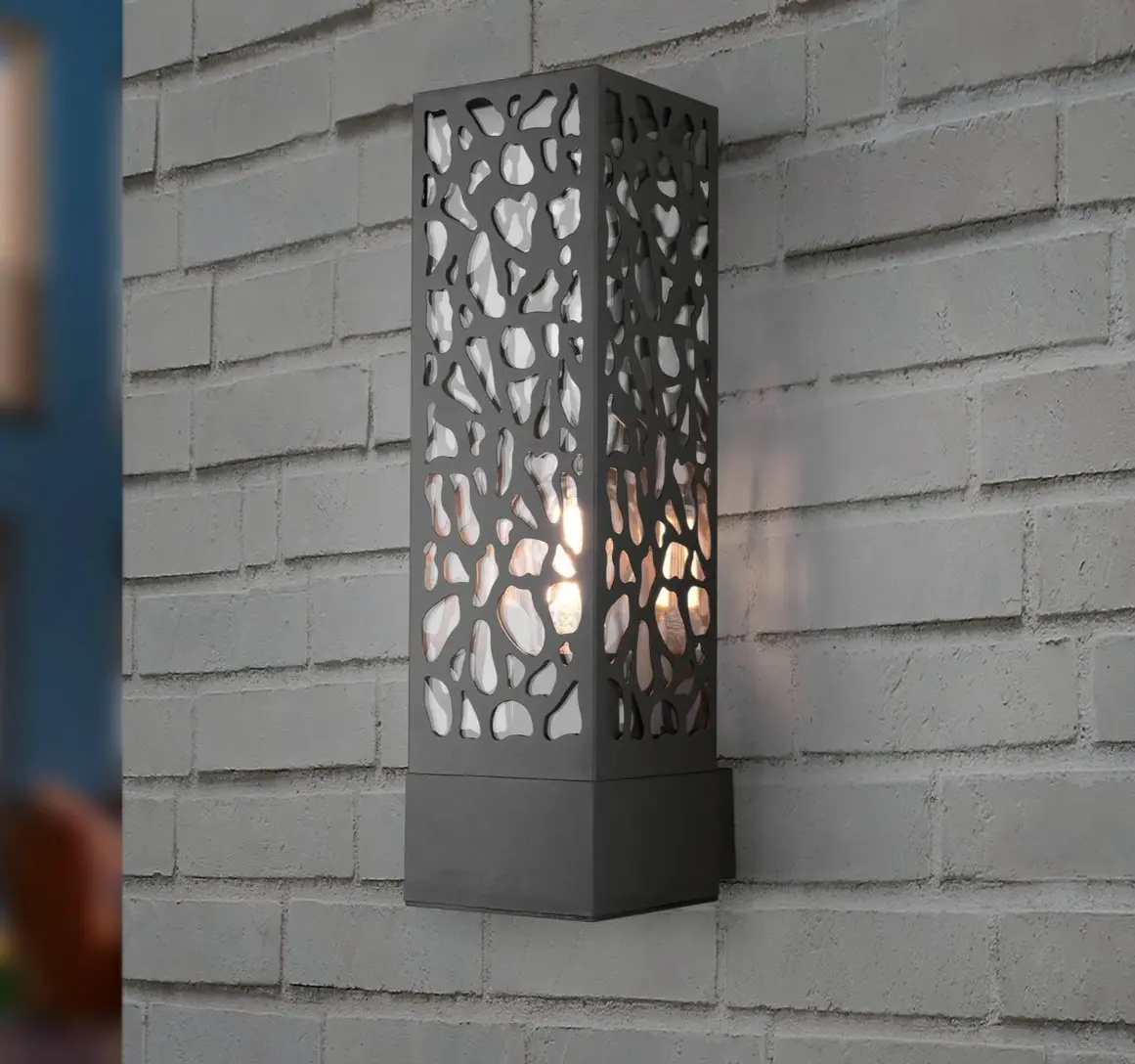 The Cooper outdoor light is produced from stainless steel and is water-resistant, therefore suitable for outdoor use. Its discrete colour scheme blends seamlessly into any environment. The lamppost's patterned shade is also an attractive decorative addition that enhances any setting during the day, in addition to its illumination. In the dark, the unusual design creates attractive lighting effects that contribute to a pleasant, relaxed atmosphere. For example, the Cooper outdoor light can be used to illuminate the garden, terrace, or balcony.
Tip: Outdoor solar lights are a wonderful way to light up your outdoor area without having to worry about cords or plugs. They're eco-friendly, since they don't consume any electricity. Furthermore, they're usually very inexpensive. If you're searching for a unique and inexpensive outdoor light, give solar-powered lights a shot!
Pignia LED outdoor wall light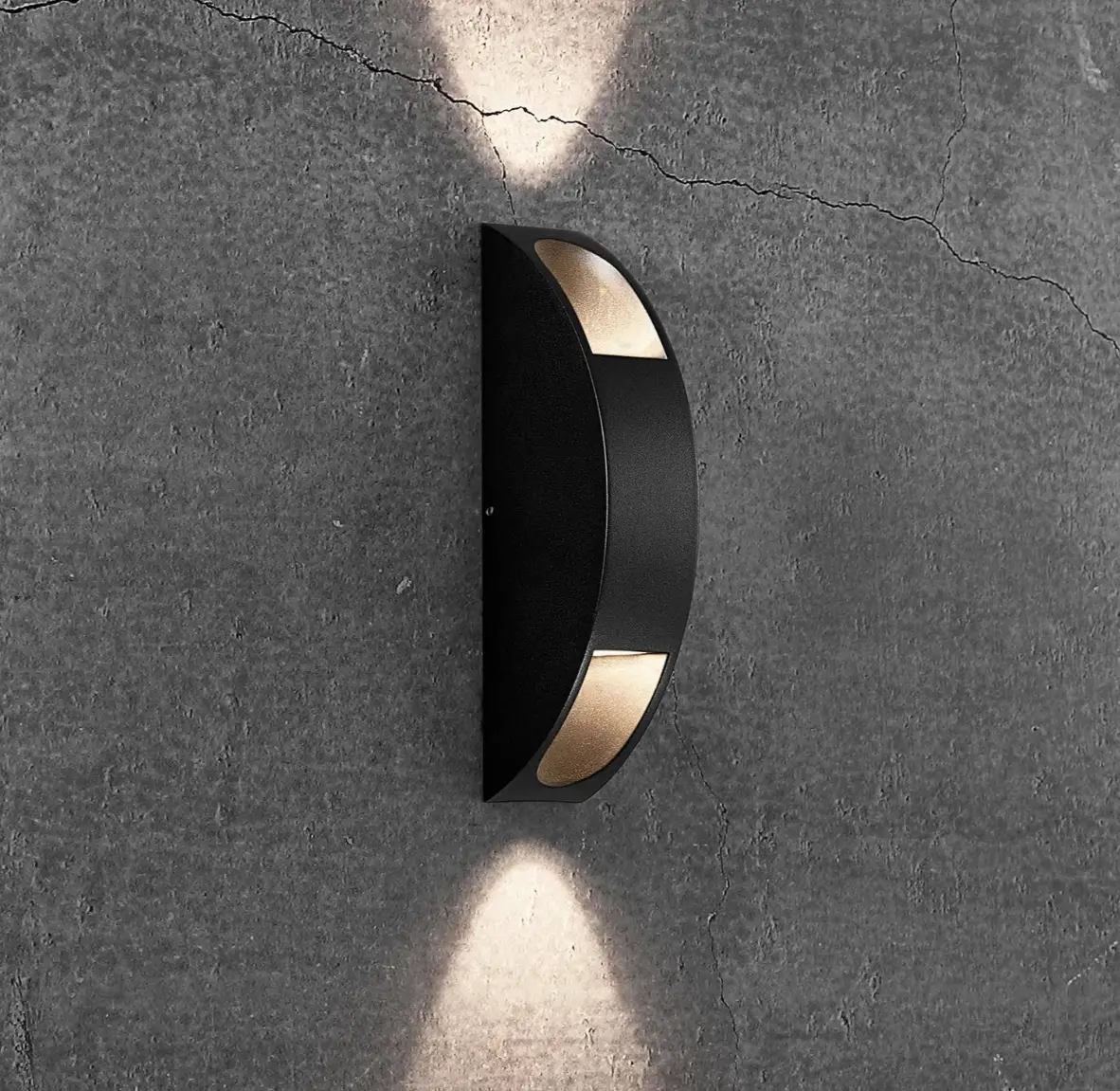 The Pignia wall light, which was made for outdoor use and meets protection class IP54 standards, is also visually striking indoors, thanks to its unique shape – a semicircle that curves into the room and casts light directly downward as well as indirectly upward. The LED light source, which emits light both directly downwards and indirectly upwards, is positioned to allow this. The black aluminium body of the Pignia wall light, for example, provides a decorative contrast on light-coloured walls.
Logone LED outdoor wall light, cube-shaped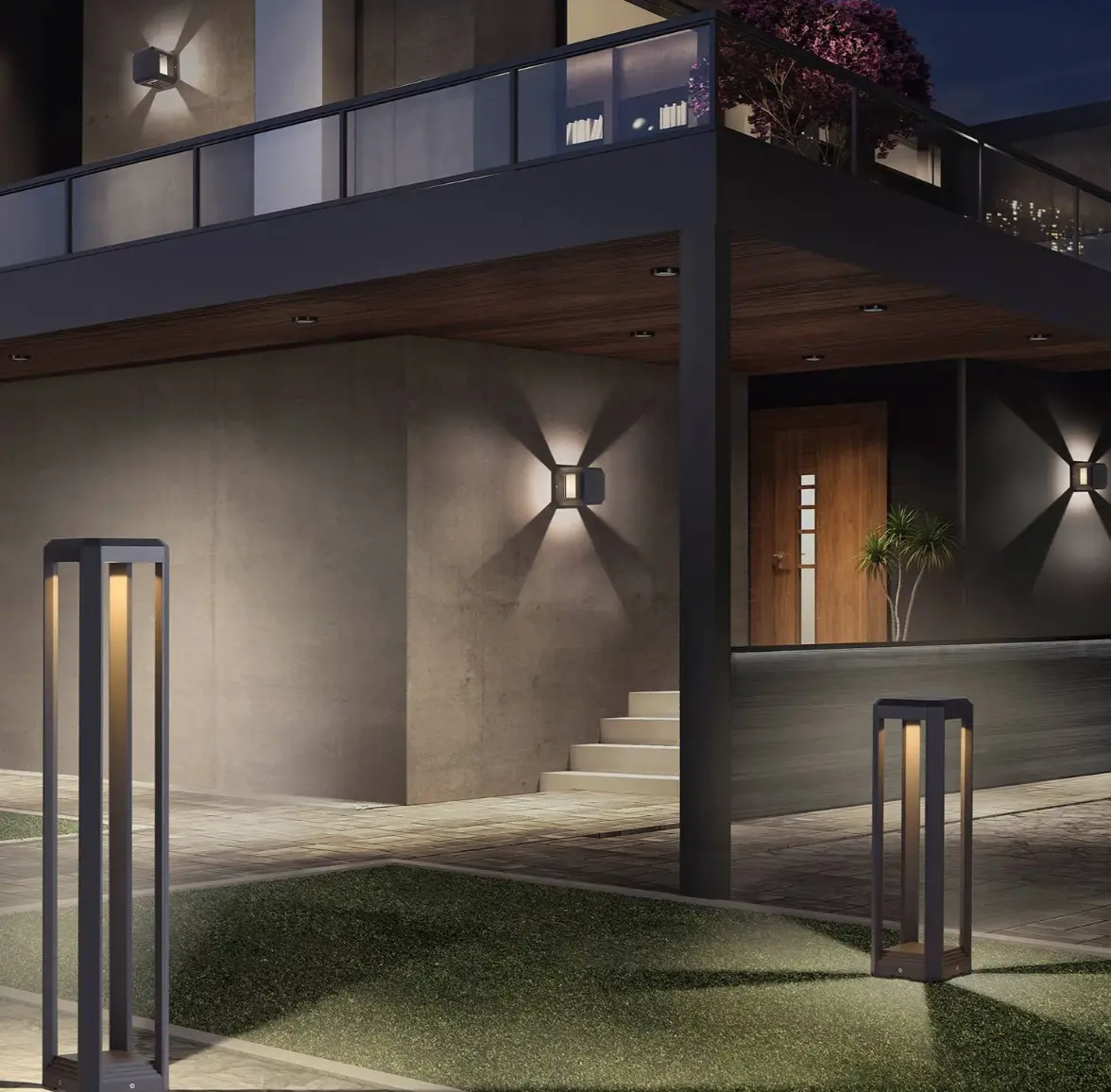 This light is an excellent choice if you want to highlight an outdoor area at night, as well as during the day. It is cleverly designed so that it emits light without glare, in addition to being aesthetically pleasing. The Logone outdoor wall light is made of die-cast aluminium and uses OSRAM-quality energy-efficient LEDs. It is IP65-rated for outdoor installations on house façades and building complexes. The white LEDs inside the light shine indirectly through the four sides of the frame, creating a pleasant glow.
Katun LED outdoor wall light, up- and downlight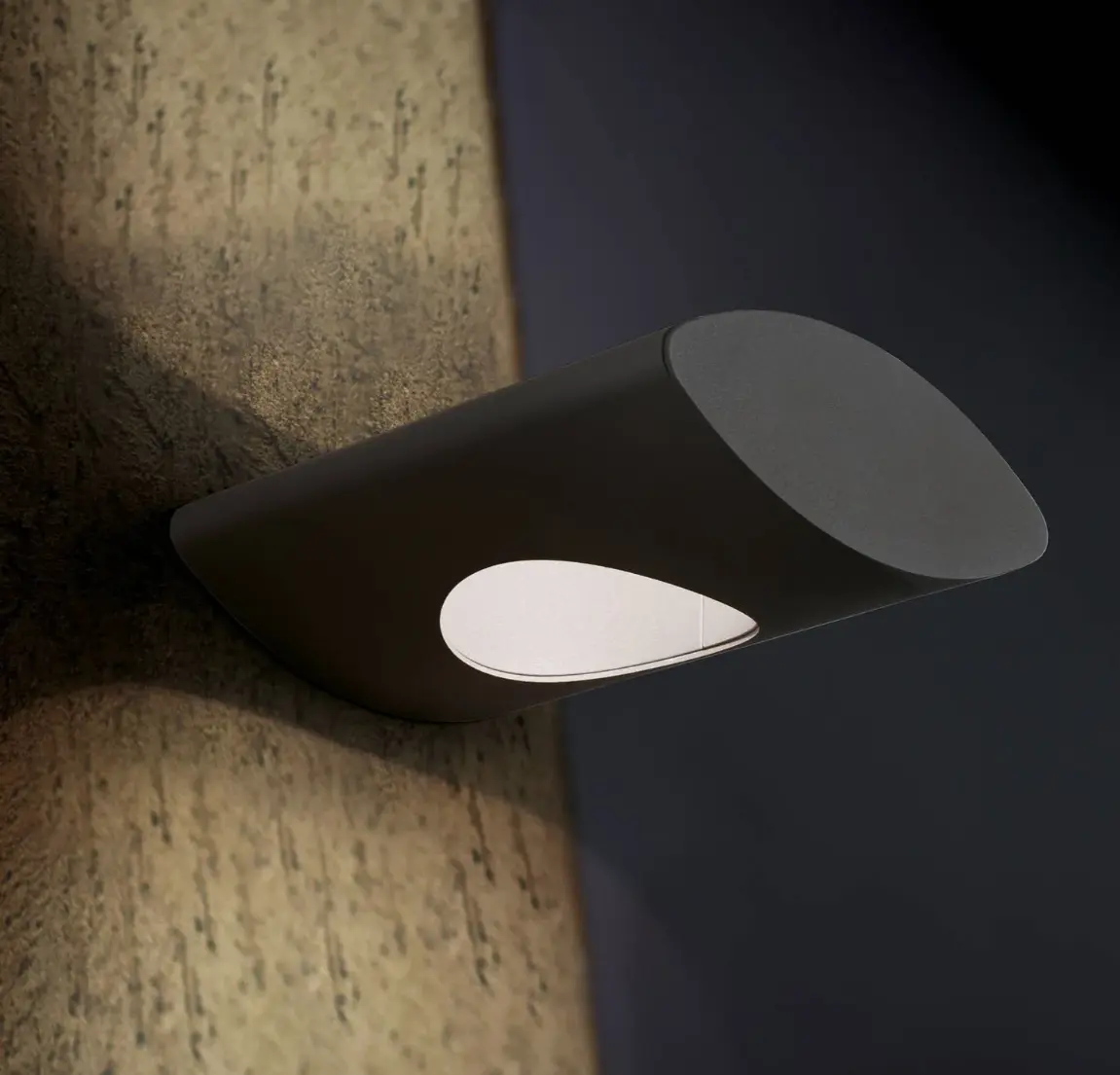 The Katun outdoor wall light is constructed from weather-resistant die-cast aluminium and is also IP54 certified. This provides pleasant, warm light in outdoor areas like entrances, balconies, terraces, and gardens. It emits light vertically and horizontally, creating a beautiful visual effect on the wall. The luminaire is positioned on the wall in such a way that it emits light upward and downward, creating an attention-grabbing spectacle during the day. In addition to its new LED technology, which provides high energy efficiency and light quality, Katun is known for its contemporary performance.
Lucande Fiaco house number light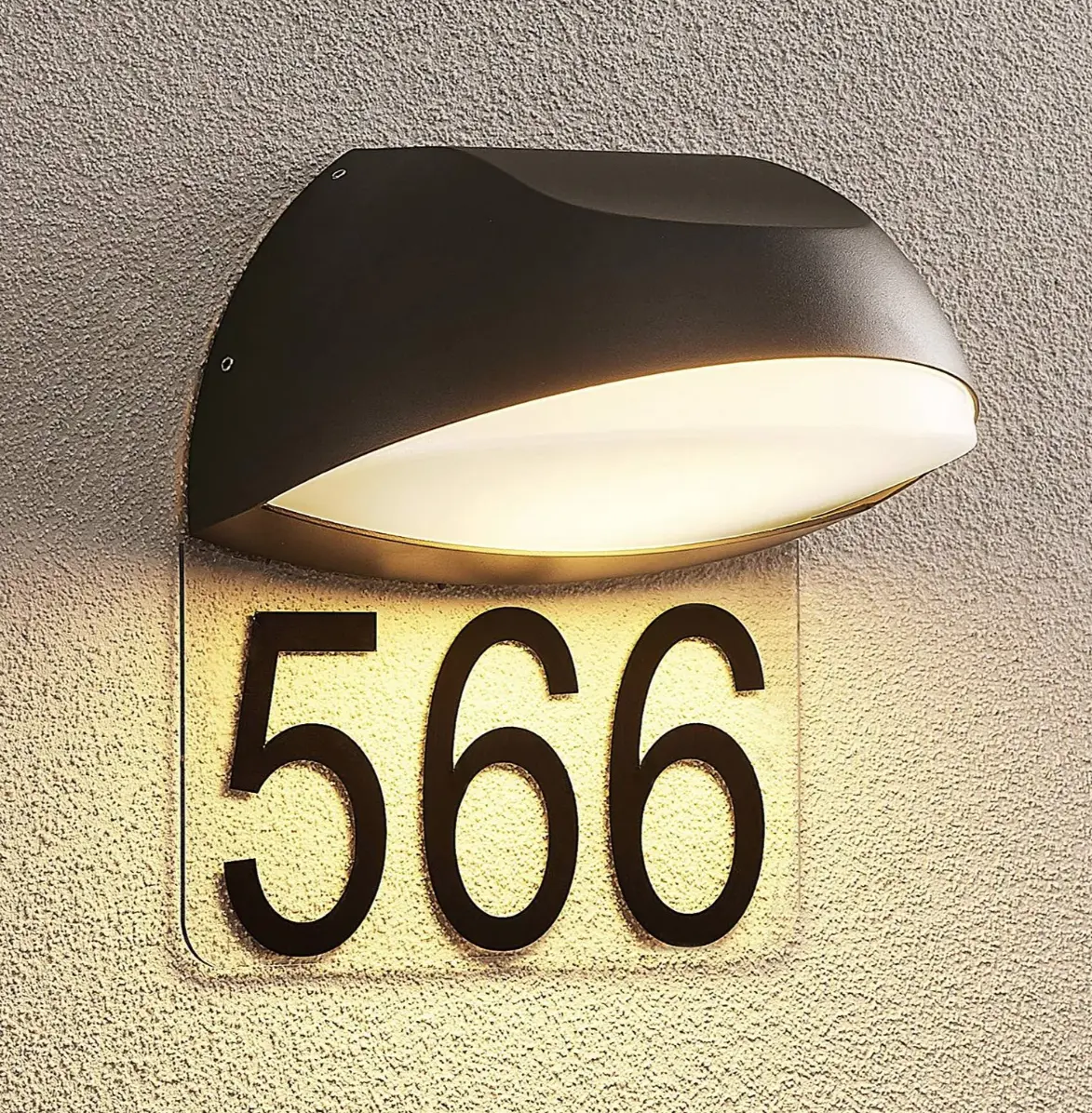 The Fiaco wall light's interesting shape makes it stand out from other house number lights. The GX53 LED bulb, which is not included with the light, provides sufficient light at any wattage as a result of its unique transparent display. Even though the luminaire saves electricity, the GX53 bulb is not included with it. This luminaire is really something special.
Summary
There are so many lighting options available today that you should be able to find an unusual outdoor wall light to add some pizazz to your yard. Add some glow worms, hanging globes, or unusual spotlights, and you'll have a focal point where you never expected! Which one piece are you going to add to your yard first?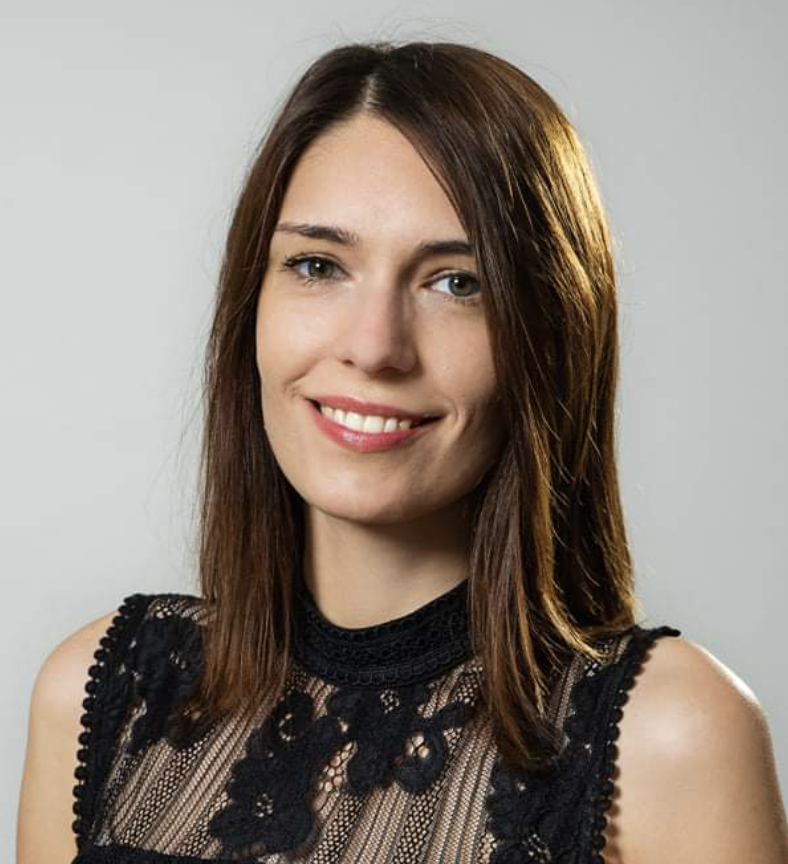 Andrea is a garden and DIY enthusiast. She always comes up with great ideas and the latest trends in the interior or outdoor design.