A roll top bathtub can be 'the cherry on top' of a bathtub, but don't underestimate a regular fitted bathtub as your bathroom showstopper—particularly when you may adorn it with our stunning bath panel suggestions. You may frame an enclosed bathtub with any material you like, either blending effortlessly into other wet room concepts or injecting a colourful, eye-catching component. The look of your bathroom will be influenced by the material you pick, and there are a number of them to choose from. Tongue-and-groove wood will give your wet room a country vibe, an on-trend visual statement may be made with an MDF tile pattern, or a simple vinyl will make it appear modern.
Wooden Bath Panel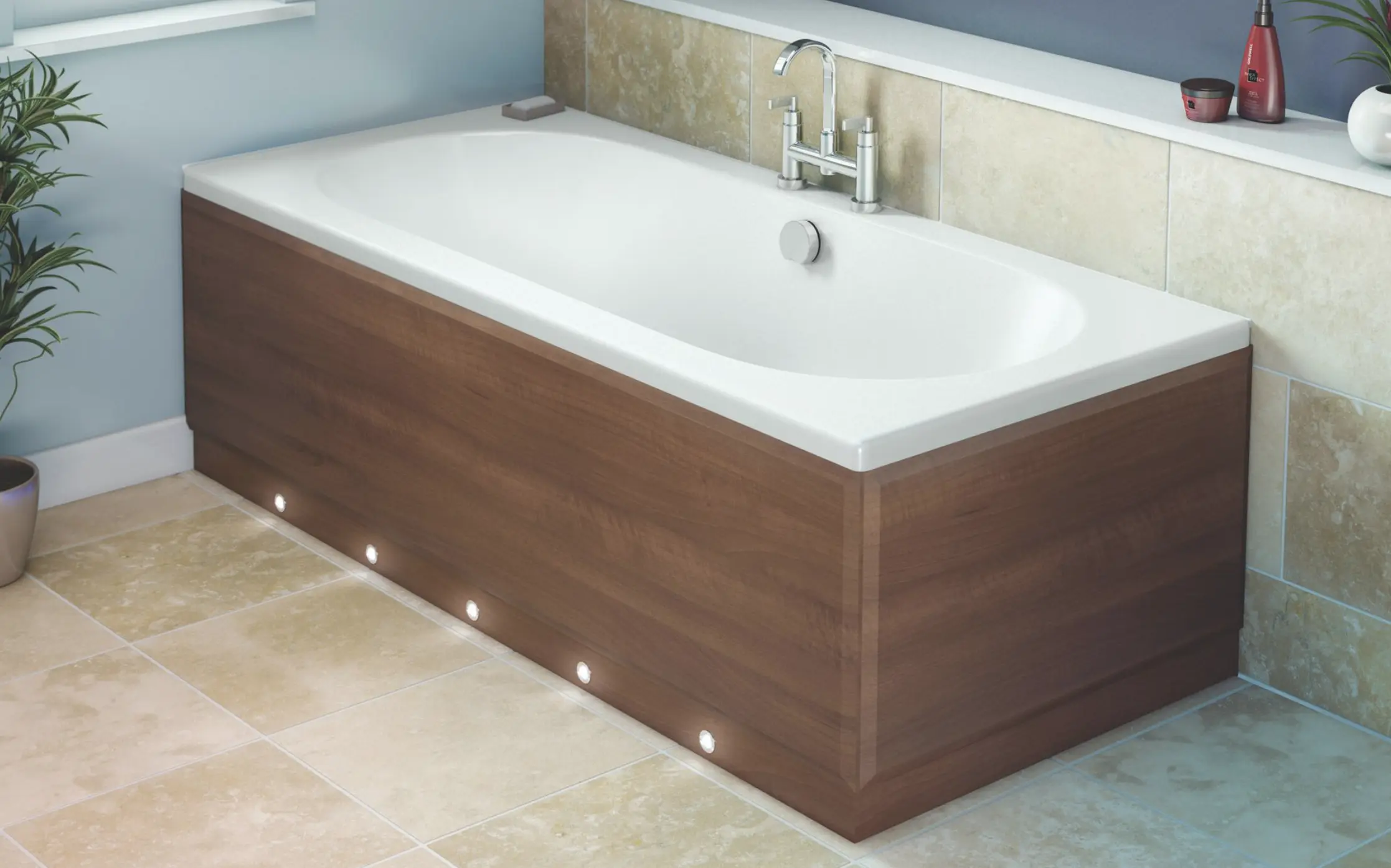 You can pick any color to suit your style, or match it to your other interior finishes for a cohesive look. The process for painting tongue-and-groove paneling is similar to any other type of painting project, but there are a few tips that will make the process even easier and help you get the best results. One of the most important things to keep in mind is that you will be working with a grooved surface, so make sure that your brush or roller has plenty of paint on it and start in the centre of the panel. Working towards the outside will just create uneven paintwork. Start with a rag to clean off the surface and then put on a respirator if there is any debris or dust. Next, you will want to pick your paint and put a dropcloth down to protect your floors.
Bath Panel Tiled with Metro Tiles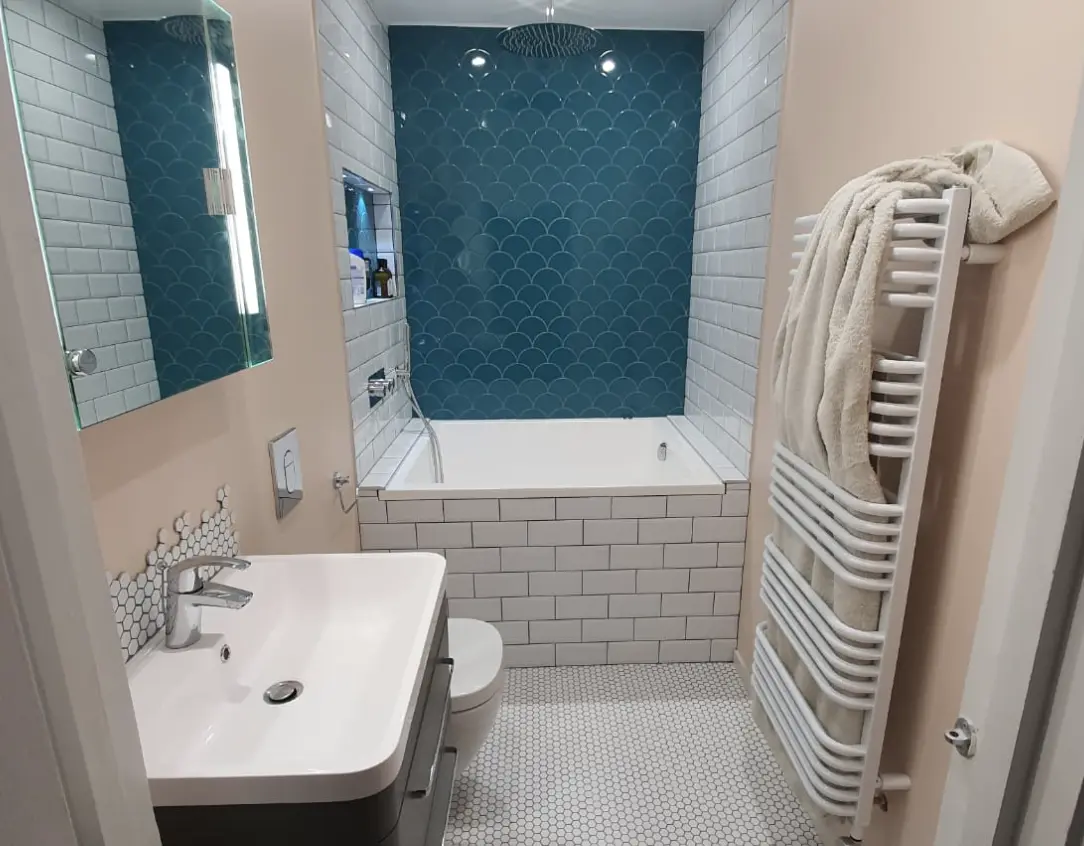 A Metro tile job is an excellent choice if you want a bathroom that will last a long time. In our grouting guide, we suggest selecting a dark grout if you want a look that will remain fashionable. A colourful patterned floor adds interest, while a gorgeous blue bathroom with pink walls and accessories offers a feminine twist on a simple design.
Match the Tiles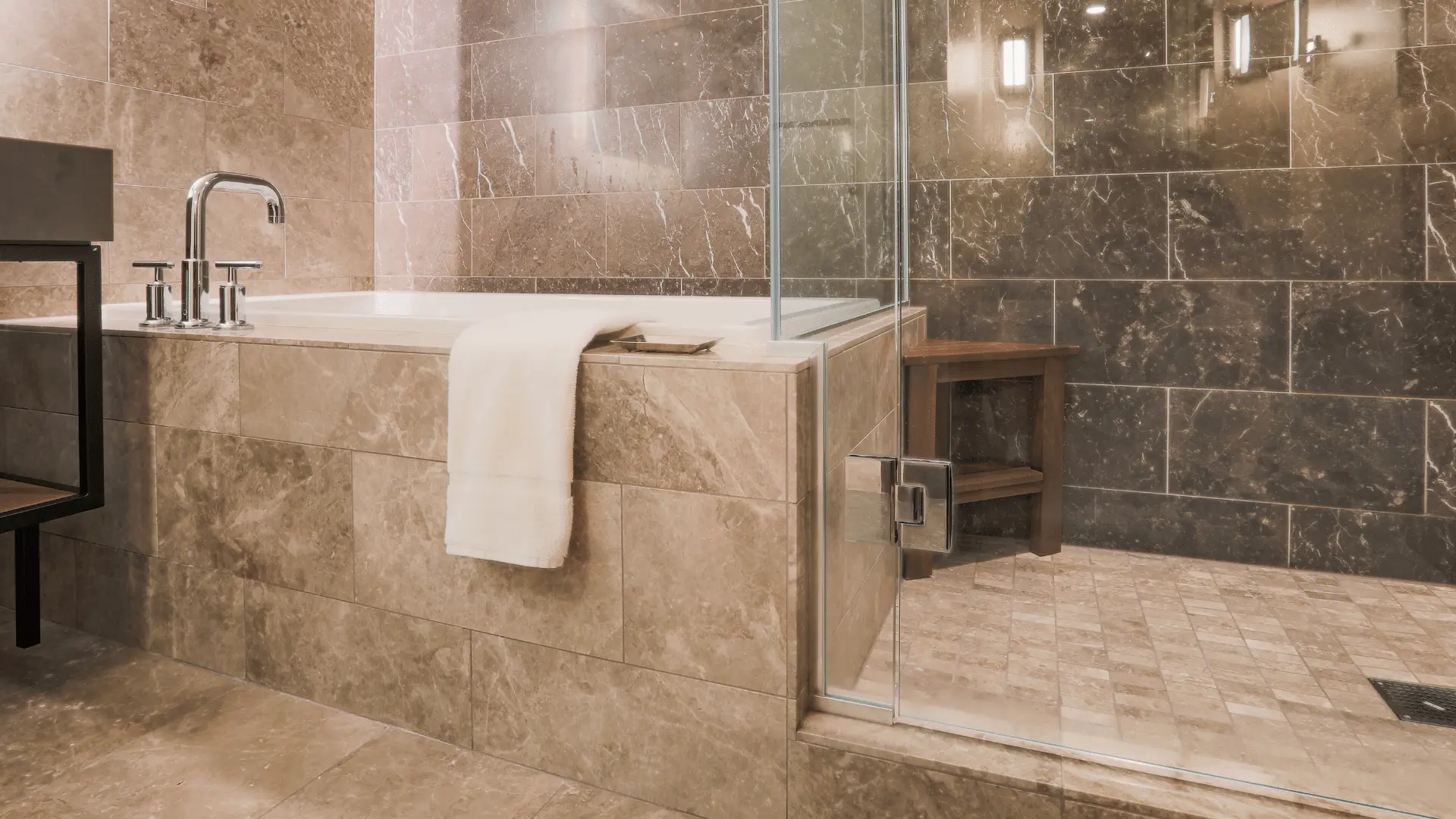 An alcove bathtub can be a smart and space-saving addition to a bathroom design. Across the entire alcove wall and bath panel, use the same tiles to create an infinite flow. The visual appeal of this bathroom tile idea makes the entire bay the focal point of the bathroom rather than just the bath panel.
Traditional Panelling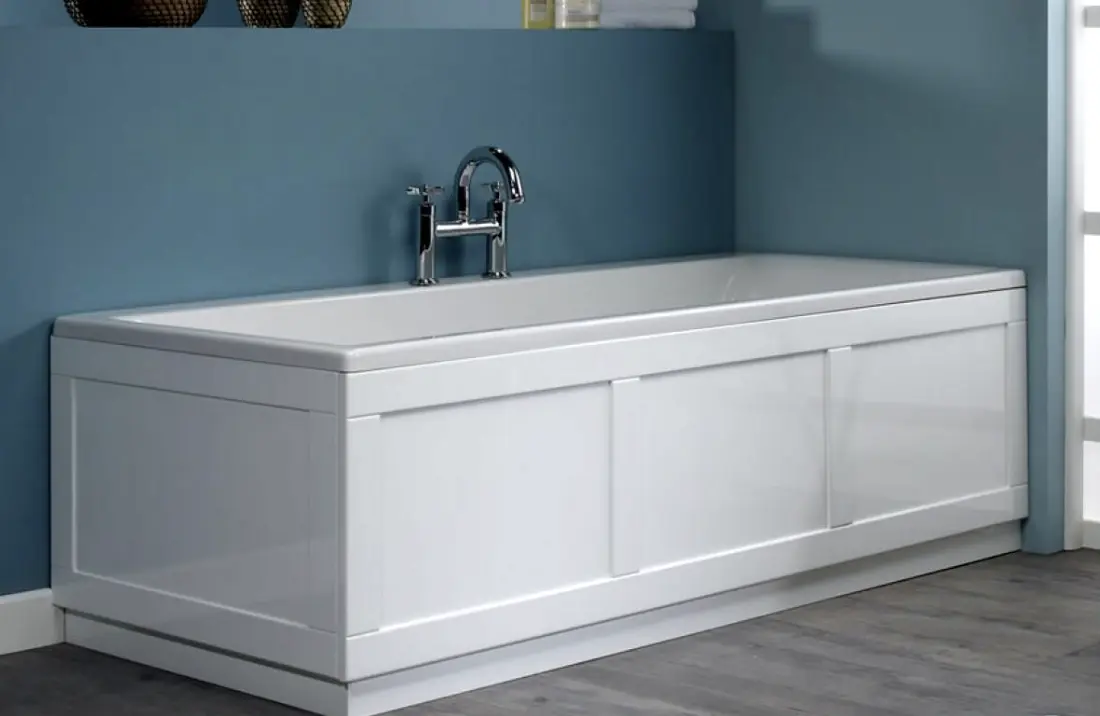 A sheet of white MDF is a common choice for traditional bathroom designs. A signature panel design in white MDF is sophisticated, provides definition and subtle character, and can be replicated at home. To create the period look, measure, paint, and then attach beaded squares.
Grey is great!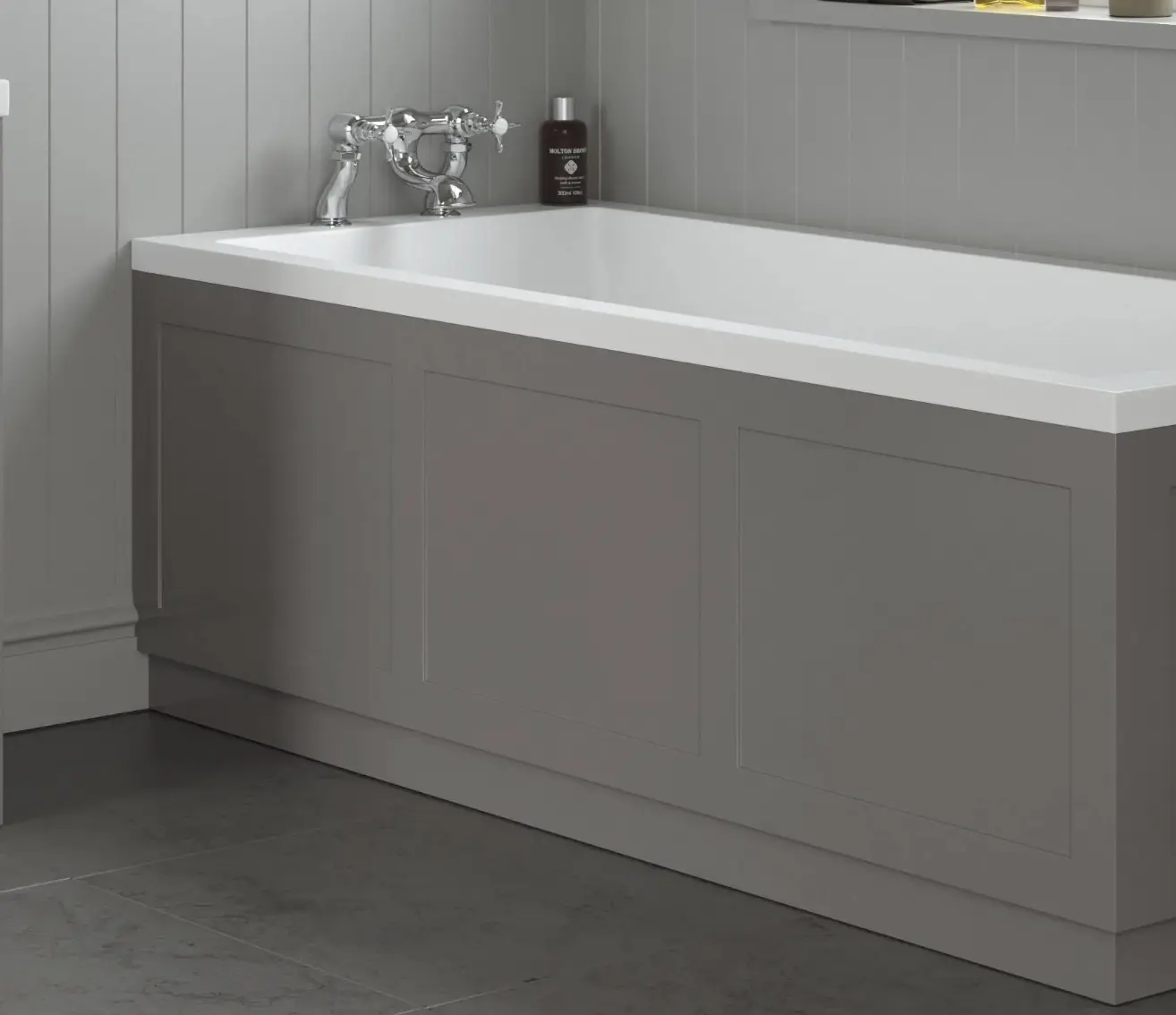 A grey colour scheme or a stand-alone highlight can be enhanced with wooden bath panels. In addition to offering a wide range of colours, manufacturers now offer a variety of colour options. In this grey bathroom suite, a glazed teal crackle splashback and a Victorian-style statement floor are combined to create a serene mixture. It is awe-inspiring, wonderful, and balanced.
Match your Bathroom Paint
This works especially well when the colours are in the same hue family but at different intensity levels. Using warm and cool colours together can create a greater sense of visual cohesion in your design, especially if the colours are in the same hue family. By choosing a combination of warm and cool colours, you can create a visual balance in your design.
Marble Bath Panel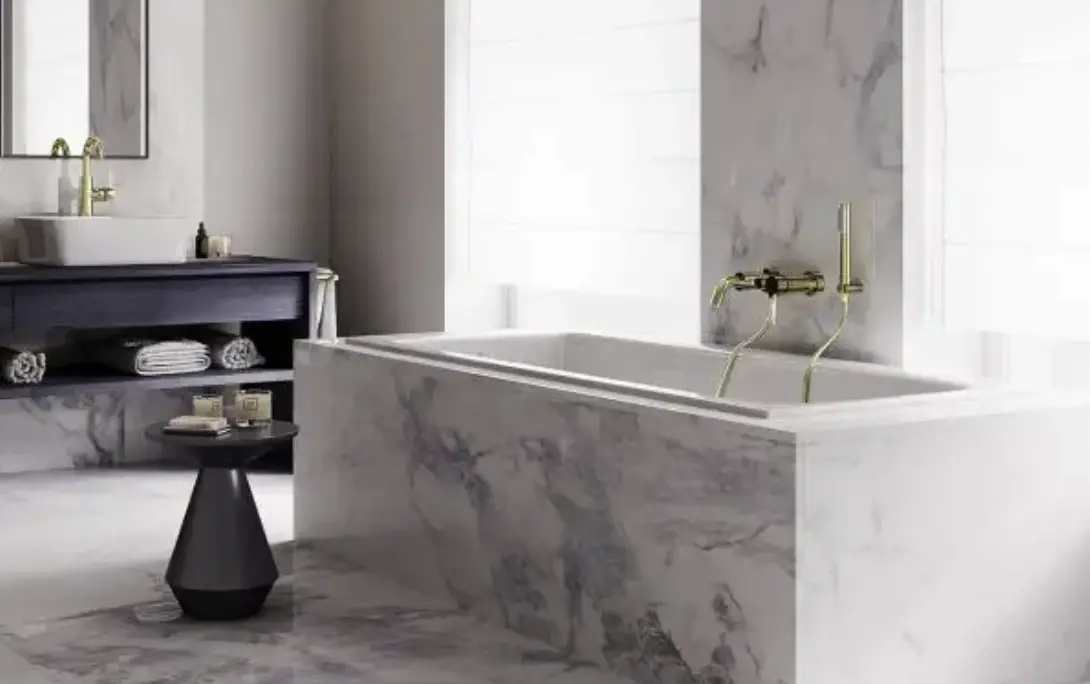 This small bathroom's floor, bath panel, and wall (partially tiled) are covered with large-scale marble tiles, achieving a timeless and very shiny appearance. The pale surface reflects light, while the subtle colour variation and grain pattern are complex and unique. Black fixtures serve as a stylish contrast, and the black trim is used sparingly for an intelligent effect.
Countryside Style Bath Panel
Love countryside? To install the tongue-and-groove panels, you will need to cut them to size. Make sure you cut them to the right dimensions before securing them in place. You can do this by measuring the width of your existing bathroom panel and then cutting the new panel to the same size. Once you have cut the panels, you can then start to fit them into place. Push the tongue of one of the panels into the groove of the existing panel. Use clamps to hold the panel in place while the adhesive sets. Then, you can finish the installation by securing the panel with screws or nails.
LED Bath Panel
LED lights are energy efficient, long-lasting, and easy to install. You can even program them to change colours for a dynamic lighting effect.
For a minimalist style, opt for a single strip of LED lights along the edge of your bathtub. For a dramatic look, go for LED lights installed underneath the rim of the bathtub. LED lights are available in a variety of colours, and most come with remote controls for ease of use.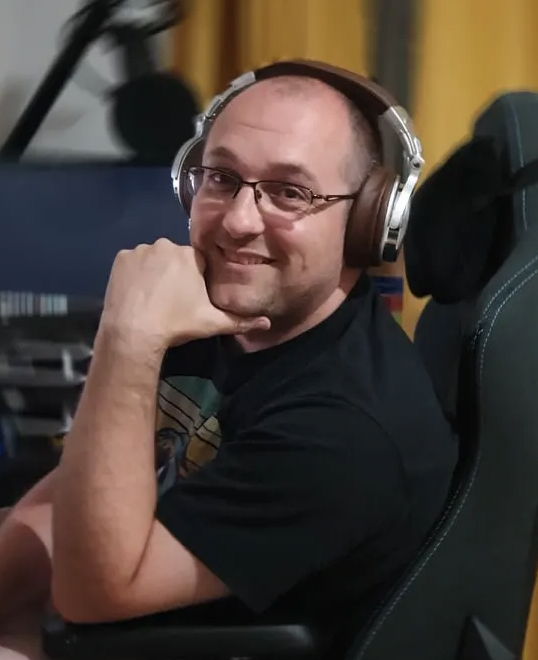 Matt is a professional copywriter and researcher over at https://sucklessatcontent.com/. When he can be prised away from his PC, his wife enjoys setting him DIY tasks around the house.