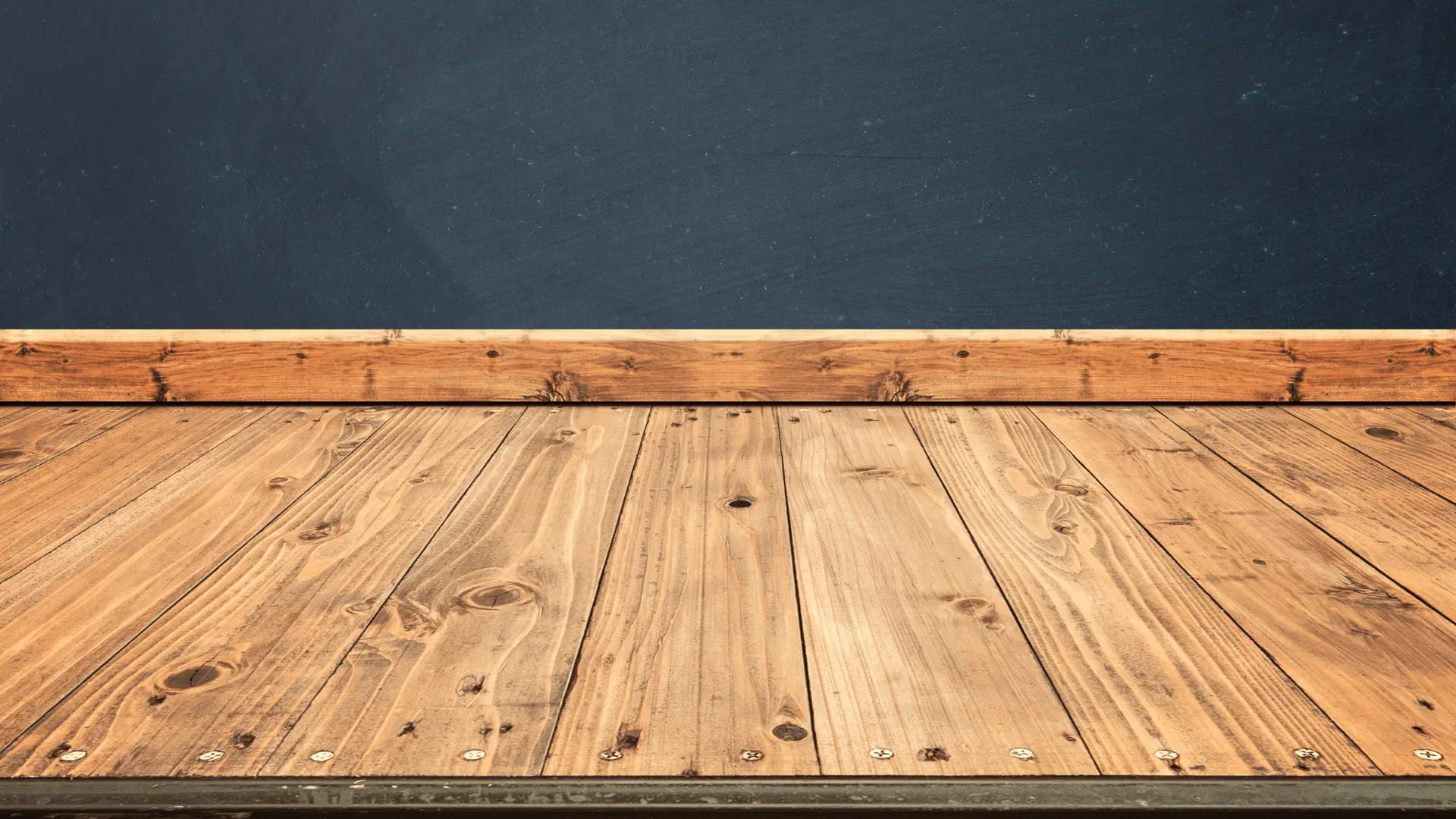 Are you thinking about installing a wood floor? If so, you'll want to make sure it's installed correctly and safely so that it lasts as long as possible. It's always recommended that you use a professional floor fitter for this type of work. However, if you're considering installing your wood flooring yourself, you may benefit from reading these top wood flooring installation tips.
Choose Your Wood Flooring Carefully
There are various different types of wood flooring, so it's important to choose the right one for you. There are several grain patterns, species of wood, colour tones, plank sizes, and surface finishes to choose from. You want the floor to fit in well in your space, so these are all things that should be considered.
Acclimatise The Flooring
As soon as you bring your wood flooring home, you will need to give it time to acclimatise in the room that it's going in. This is important as it allows the flooring planks to expand or contract appropriately according to the climate in the room. This helps to reduce the risk of damage to the wood once the flooring has been installed. Place the flooring, still in its package, in the room for around seven days before installing it.
Prepare Your Subfloor
It's important to prepare the subfloor before you install your new wood flooring. If this isn't completed correctly, it can cause the flooring to become damaged once it's fitted. It's essential to check that your subfloor is clean, dry, flat, and level. Use a spirit level to make sure it is flat and level. If not, you may need to line it with plywood or use a self-levelling compound. Check the moisture of the subfloor with a moisture meter. A wooden subfloor should be under 16%MC, and a concrete subfloor should be under 6 %MC. Remove all chemicals and adhesives from the subfloor and wipe away any dust and debris.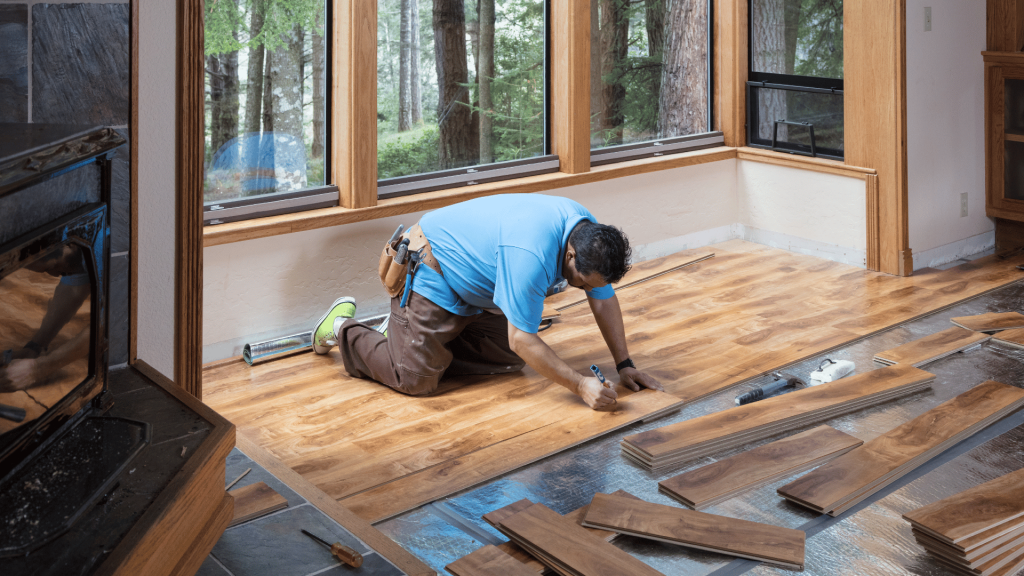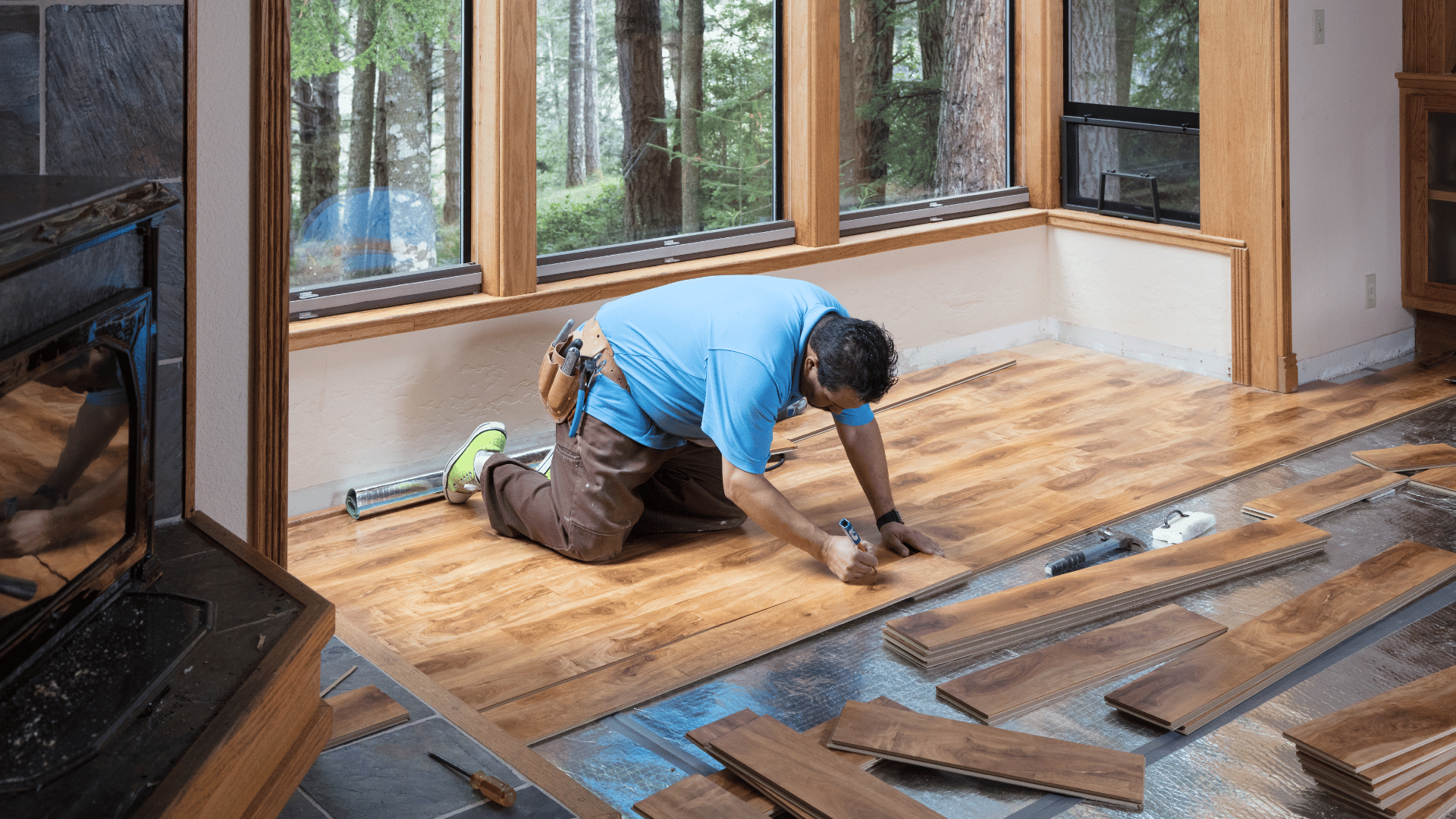 Read The Instructions Properly
When fitting wooden flooring, it's important to ensure that you read the instructions carefully. You will receive some detailed instructions in the packaging. It's very important that you read these thoroughly and make sure you understand them before attempting to lay the flooring. The instructions will tell you everything you need to know, from preparing the room to the steps involved with fitting the floor.
Gather The Correct Equipment
It's important that you have all of the correct equipment before laying your wood flooring. Consider everything you may need to help you complete the installation. If you are floating the floor, you may need to purchase underlay. If you are fitting a tongue and groove-style wood flooring, you may need glue for the joints. If you are fixing the floor down, you may need nails or glue. You will also need spacers for the edges of the room and all of the relevant tools for fitting the floor. Your instructions manual should give you a good idea of what you'll need for the job.
Install The Flooring In The Correct Direction
It's up to you which way you want to lay your flooring. However, it's worth thinking about how it will look in the room. Most people prefer to lay the flooring lengthways according to the path of light entering through a door or window. This helps to highlight the natural beauty of the flooring as the light lands on the grain pattern. You may also want to consider the size of the room. If you have a smaller room, you may want to consider installing the flooring along the length of the room, as this can make the room appear much bigger.
Leave a Gap For Extension
When fitting wooden flooring, you must leave an extension gap. This gap will need to run along the entire length of the room, including where there are doorways, fireplaces, and pipework. The extension gap should be at least 10mm in width. The reason you need to leave an extension gap is to give your wooden flooring space to expand and contract when there are changes in humidity and temperature. If you don't leave a gap, your flooring won't have space to expand and may become damaged when the temperature or humidity levels change.
Final Thoughts
We hope these tips have been useful to you. Now that you know the important factors to remember with this type of work, you should be ready to install your wood flooring. As mentioned, we do recommend hiring professionals for this type of work. However, the tips above should help you if you choose to complete this as a DIY project.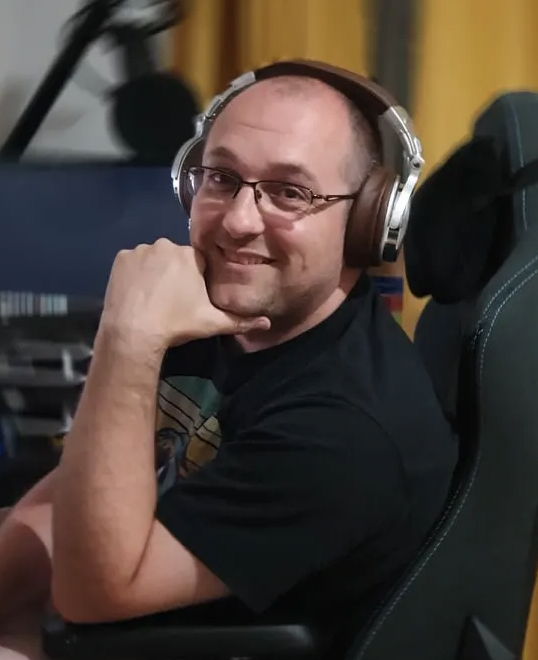 Matt is a professional copywriter and researcher over at https://sucklessatcontent.com/. When he can be prised away from his PC, his wife enjoys setting him DIY tasks around the house.