Table Lamps are often misunderstood and overlooked as simple decor items. They are not decorative; they are a piece of furniture with which you can personalize your environment. You may either hang them from the ceiling or place them on a table. In addition to providing glamour, Table Lamps can also be used to brighten up a dull room. They not only add light to dark areas of your residence but also set the tone. When you have an attractive space, you will find that persons want to be there and enjoy themselves. As such, a living room with table lamps creates a warm mood.
Let's have a look at some table lamp ideas!
Black Table Lamp
LE KLINT Carronade
Le Klint has been in the lighting business for a long time, since its founding in 1943. This table lamp can also be used as a wall light. Various renowned designers' newest designs are made by Le Klint, and the company's product line still contains popular hand-pleated lampshades from its early days.
The Swedish designer Markus Johansson created the carronade. Johansson drew inspiration for the light – as the name suggests – from cannons of the sort found in ships in the 18th century, for example.
Price History
Unique LED table lamp Planet
The Planet LED table lamp appears like two planets, one positioned above the other. Around the gap, LEDs are positioned around the inner iron ring, which has a black-brown iron colour with LEDs. The built-in LEDs with a bright white colour of 2,700 K are combined with LEDs around the gap, which radiate bright white light (3,000 K) to produce a unique lighting effect. The Planet LED table light's lampshade has a simple square shape, in contrast to the lamp's light. It is not only beautiful when turned on, but also when turned off with a 50-cm disc diameter.
Price History
KARE Mushroom – table lamp, copper-black
The Mushroom table lamp is well worth a look for its elegant copper and black colour scheme as well as its eye-catching shape. As the name implies, it is shaped like a mushroom. It can be used in living areas, halls, and bedrooms as a decorative light source. The shimmering colours and elegant appearance are bound to attract attention.
Price History
Glass Table Lamp
Ingo Maurer Bulb Brass LED table lamp, brass
The Bulb lamp series, which was created by Ingo Maurer in 1966 and is still viewed as a classic in lighting design, has been redesigned with an LED table lamp. The museum of Modern Art in New York, where visitors can see the original table lamp daily, houses a classic lamp in lighting design.
The material is brass, which forms an attractive patina over time. This new version is made of high-quality brass, and the untreated surface becomes individualised through time and use.
The lampshade is made of mouth-blown crystal glass from Murano, which encloses the domed, mirrored bulbs. Due to the special lighting technology, the LED table lamp emits pleasant, glare-free light and becomes a pleasant decorative glowing object. (Suitable for E27 bulbs with a maximum of 100 watts).
Price History
Kundalini Kushi XL table lamp brass/white
The creative and functional Kushi XL table lamp is composed of an opal glass shade that is blown by hand and resembles a candied apple. The lacquered metal post supports the sphere, which is pierced to allow light to filter gently through the room. Two layers of opal glass are used to filter the light from the light source and create a glare-free and cosy lighting environment. The dimmer is built in to allow for additional light adjustments.
The design of the table lamp, an idea invented by Alberto Saggia and Valerio Sommella and produced by Kundalini, is the result of a creative partnership between two Italians and one of the world's leading manufacturers of lighting. Kundalini, whose designs are known throughout the world for combining creativity and function, utilises the latest technologies and top-quality materials.
Price History
Lindby Utopia LED table lamp with glass balls
The Utopia table lamp is a futuristically designed LED light. The lamp comprises a rectangular metal frame representing a cuboid. The sides of the frame are open. The struts inside the frame hold four illuminants. Each illuminant is contained in a satin glass ball that produces a gentle white light.
Utopia is the perfect addition to a contemporary living room, as the spheres are arranged in different directions to ensure even lighting. It can be used as an eye-catching optical decoration on a coffee table, for example.
Price History
Gold Table Lamp
KARE Coral Gold table lamp with fabric lampshade
This eye-catching, modern black and gold table lamp is equipped with a coral gold finish. The shiny black plastic base gives way to a structure painted gold, which is meant to symbolise coral. The fine lines, the uneven surface, and the painstaking reproduction all contribute to the sense of perfection and the lamp's uniqueness.
On top of it is a large, black-covered umbrella, which is directly connected to the striking, open at the top and bottom. The shade is opaque and reflects light off a hard PVC inner surface.
Price History
Mattia table lamp, white/gold Perla silk
Table lamps are excellent for furnishing bright accents and pleasant atmospheres in living rooms, bedrooms, and entryways. In addition to enhancing the style of interior design, attractive table lamps such as the Mattia luminaire may also be used to enhance the style. Mattia's shade is manufactured from Perlasilk in white and gold in two grades. The frame is also gold and complements the table lamp to produce an elegant lighting device.
Price History
Striking table lamp Deco with gold base
This decorative Deco table lamp is composed of walnut wood, metal, and a beige, shiny, silky fabric material. The base of the lamp is made of walnut wood and serves as the foundation for the lamp's twisted metal frame. An elegant gold foil finish adorns the twisted metal frame, which rises up from the base. This light source is striking and elegant because of its unique composition of materials and colours. Its square-shaped shade is made of silk-like material and filters light in a pleasant manner. It is an eye-catching light source when placed on a stool or side table in the living room or entrance area.
Price History
What to Consider When Choosing a Table Lamp
Sizing Things Up
Choosing the right height for a new table lamp can be tricky. The height of the lamp is determined by the décor and the space around it, rather than the room itself. If you have a small bedside table, opt for a tall lamp, and vice versa. To gauge whether a lamp is suitable, look at its shade to see if it's at eye level. This rule applies whether you want a reading lamp for your den, a bedside lamp for your bedroom, or a living room lamp that goes next to the couch.
Be Brave with the Style
From a lamp with a solid wooden base to one with a glass table, there is a lamp style for every home. Additionally, many of these lamps come with the option of selecting a shade, whether it be a solid color, pattern, or material. With so many options available, there's no reason to settle for an ordinary table lamp.
The Right Lampshade is a key
Sticking to either a standard or an XL-sized lamp shade will also ensure that you have a good fit for your table. The shade should be at least 8 inches from the tabletop. You must also put in mind whether the shade is open or closed. An open shade will provide more light and is the best option for a reading lamp. A closed shade will keep the light inside the shade and is best for illuminating a specific area.
Play with the Colours
Tasteful marble lamps with their natural swirls and patterns and other natural elements like driftwood and shells may be used to create a look that is almost Scandinavian in its simplicity and serenity. Wooden lamps with a gloss finish may be given a rustic look with a crackled varnish or left in its natural state.
Magic of Detail
Go ahead and experiment with different shades of these popular metals, and create a lamp that is uniquely you. The possibilities are truly endless, and you can also try mixing and matching shades. For example, you can pair copper with emerald green to create a stunning look that is both rich and warm.
Summary
In this review, we have taken a look at Table Lamps that are showcased by Buildiro. We have explored the various types of lamps as well as looked at their decorative and functional elements. Everything from the types of materials used to how the light is produced was explored. It is safe to say that table lamps should be considered when decorating a space, especially when you want a beautiful yet functional piece of furniture.
Important: in case you are not sure how to install your table lamp, call your local electrician!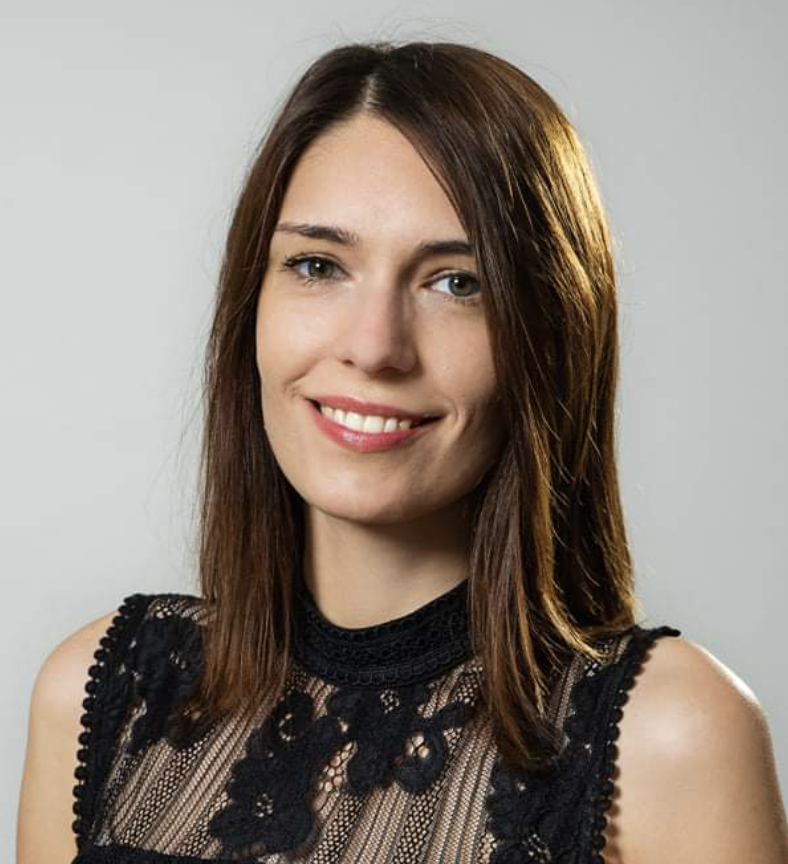 Andrea is a garden and DIY enthusiast. She always comes up with great ideas and the latest trends in the interior or outdoor design.