If the time has come to modernise your kitchen, bathroom, or any other room you think would suit having downlists, then you'll no doubt be looking around to find out how much it costs to have them professionally installed.
Downlights are one of the most popular lighting options in the UK, with many DIYers choosing to install them by themselves, while others opt to have a professional. Whichever option you prefer, we'll help you to understand the spotlight installation cost and what factors might increase or decrease those costs.
What does it cost to install spotlights?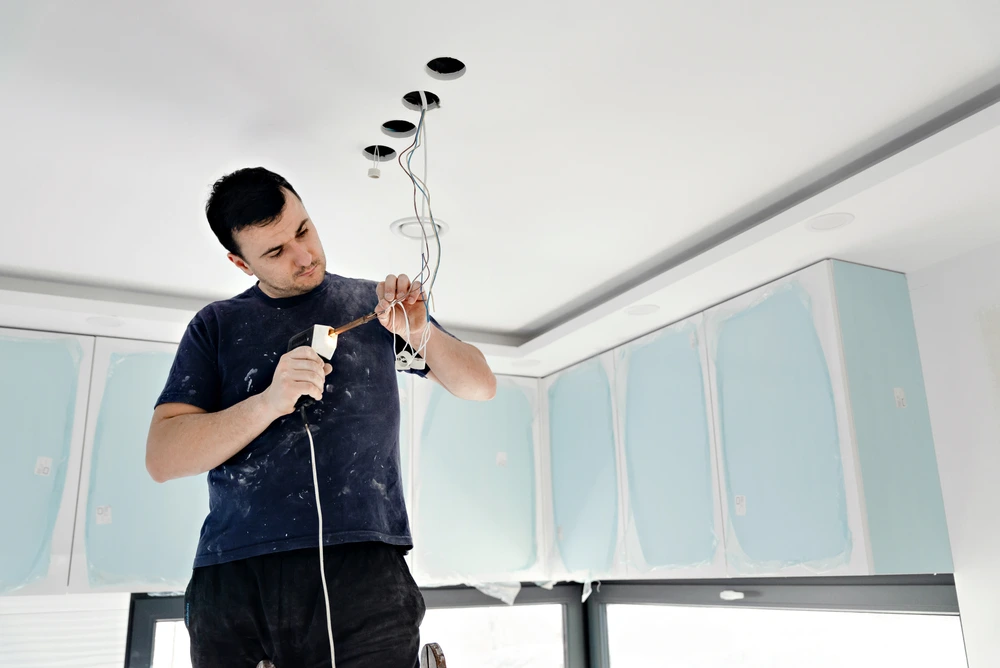 The typical cost for an electrician to supply and fit downlights (spotlights) in the UK is between £300 – £500, with the downlights themselves costing between £20 and £75.
However, the cost of having spotlights installed by a professional will vary depending on several factors, including:
The size of the room being lit – Larger rooms will require more time and materials to install downlights and, therefore, will be more expensive.
The number of spotlights being installed – Again, the more spotlights required, the more time it will take to install them, and the higher the cost will be.
The type of downlight being installed – There is a wide range of downlights available on the market, from LED to halogen, and each type will have its own installation cost.
The difficulty of the installation – If the downlights are being installed in a problematic or hard-to-reach place, it will take longer to install them, and the cost will be higher. For example, if floorboards need to be lifted to gain access to the wiring, or if the wiring system is complex, the fees will be higher.
Installing LED Downlights
Most standard lighting options for downlights as of 2022 are LED rather than halogen bulbs. Although LED bulbs have decreased over the years, they are still more expensive than halogen bulbs.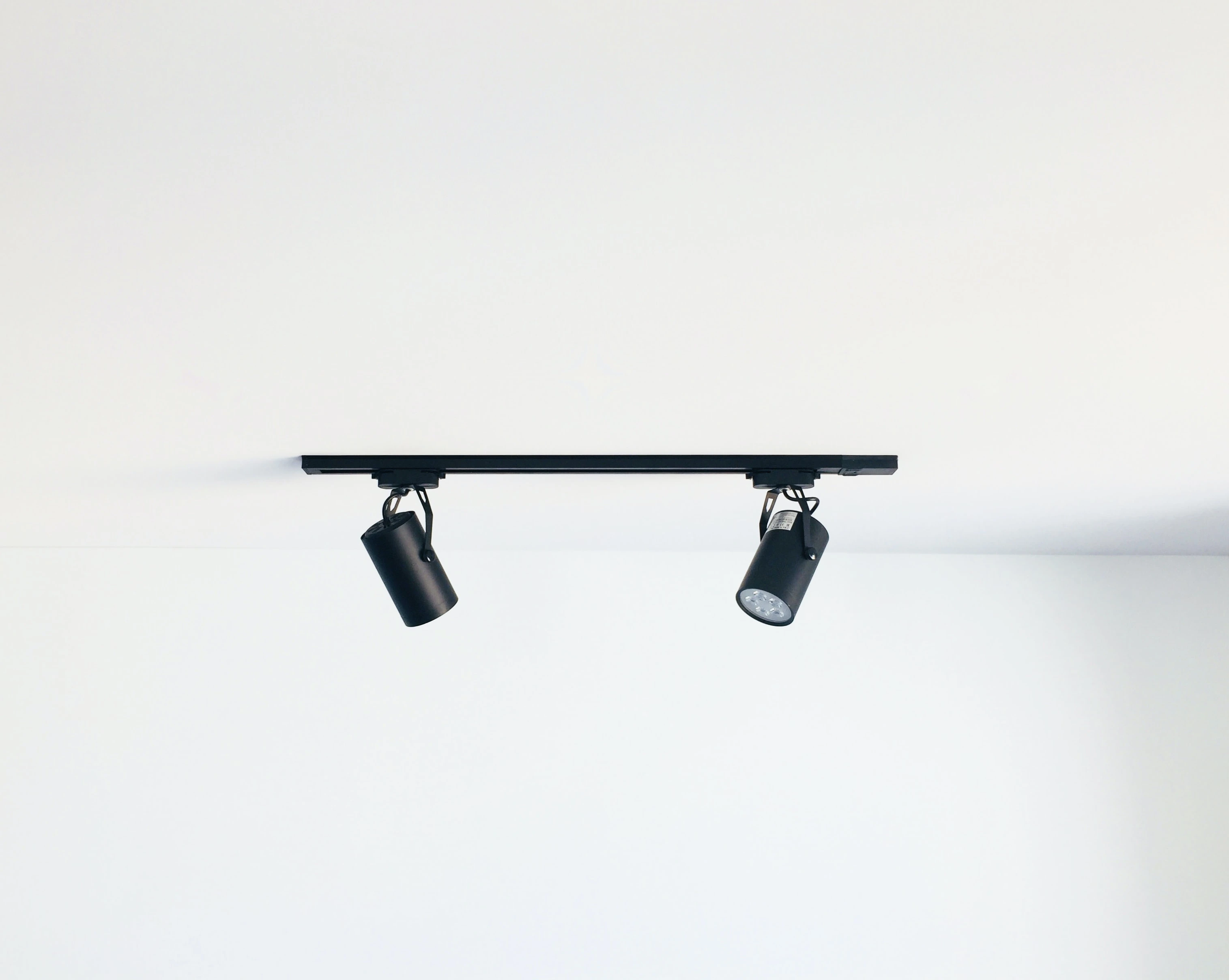 However, they have several advantages that make them worth the investment. These include:
Longer lifespan – An LED downlight will last up to 50,000 hours, compared to a halogen bulb which will only last around 2,000 hours.
Lower energy consumption – LED bulbs use around 85% less energy than halogen bulbs, making them more environmentally friendly and cheaper to run. Cool to the touch – Halogen bulbs give off a lot of heat when in use, whereas LED bulbs remain cool, making them safer.
Dimmable – Many LED bulbs are dimmable, giving you more control over the light in your home. Because of these advantages, most electricians will recommend installing LED downlights.
Can you install downlights yourself?
If you're a confident DIYer with some experience in electrical work, then you may be able to install your downlights.
Installing downlights is not difficult, but it requires some electrical work knowledge and an understanding of the safety risks involved. If you are in any doubt, it is always best to leave it to a professional.
Conclusion
Installing downlights is not difficult or expensive, but a few factors can affect the cost. The most crucial factor is the type of downlight bulb you choose, which determines the fitting required, as LED downlights are more expensive than halogen to initially purchase. Still, long term, they have some significant cost-saving advantages.
The size of the room and the number of downlights required will affect the cost, as will the difficulty of the installation. If you are unsure about any aspect of the installation, it is always best to contact a professional electrician.
FAQ
Do you need an electrician to install spotlights?
You do not need an electrician to install a spotlight. It is quite a simple process. However, if you doubt how to do it, speak to a qualified electrician.
How much does it cost to install ceiling spotlights UK?
Working out how much to install spotlights is a common question. For simple but high-quality fittings, you can expect to pay around £20-£30, while fancier options can set you back as much as £75. If you have these fitted by a professional electrician, expect to pay between £300 and £500, depending on the number being installed and the electricians' hourly rate.
How much does it cost to install LED recessed lighting?
A recessed lighting can is only a little harder to fit than a standard downlight, and so the cost is similar. You can find good quality options for around £20-£30, and a professional electrician will charge between £300 and £500 to install them for you.
How much does it cost to install a light?
The cost of installing a light depends on the type of light, the difficulty of the installation, and whether you are doing it yourself or hiring a professional. For example, a simple ceiling downlight might only cost around £20 to install, while a more complicated fitting could cost over £100.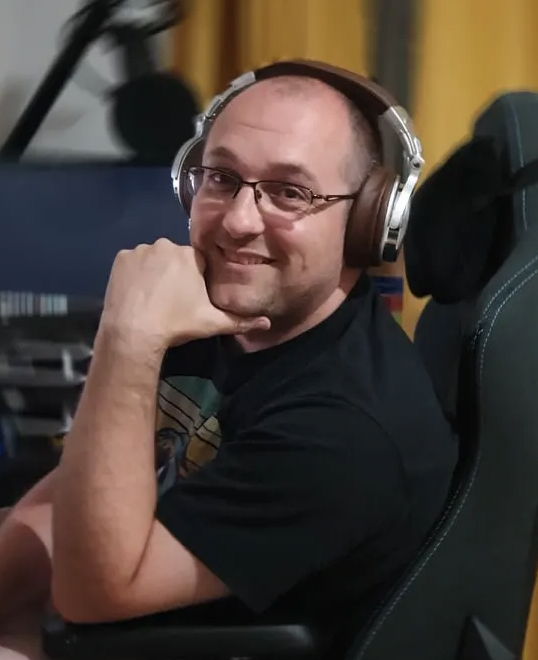 Matt is a professional copywriter and researcher over at https://sucklessatcontent.com/. When he can be prised away from his PC, his wife enjoys setting him DIY tasks around the house.