Nail guns are tools used to install roofing nails into wood and other materials. Some people find it easier to use a special nail gun when fixing their roof, while others prefer to use a basic hand tool. It's important to know what you need to buy if you want to fix your roof with these tools. A Paslode nail gun is what you need. We've created this buyers guide so you can make the right choice for your needs.
Let's take a look at the top 3 Paslode nail guns.
Paslode nail gun IM350+ 1st Fix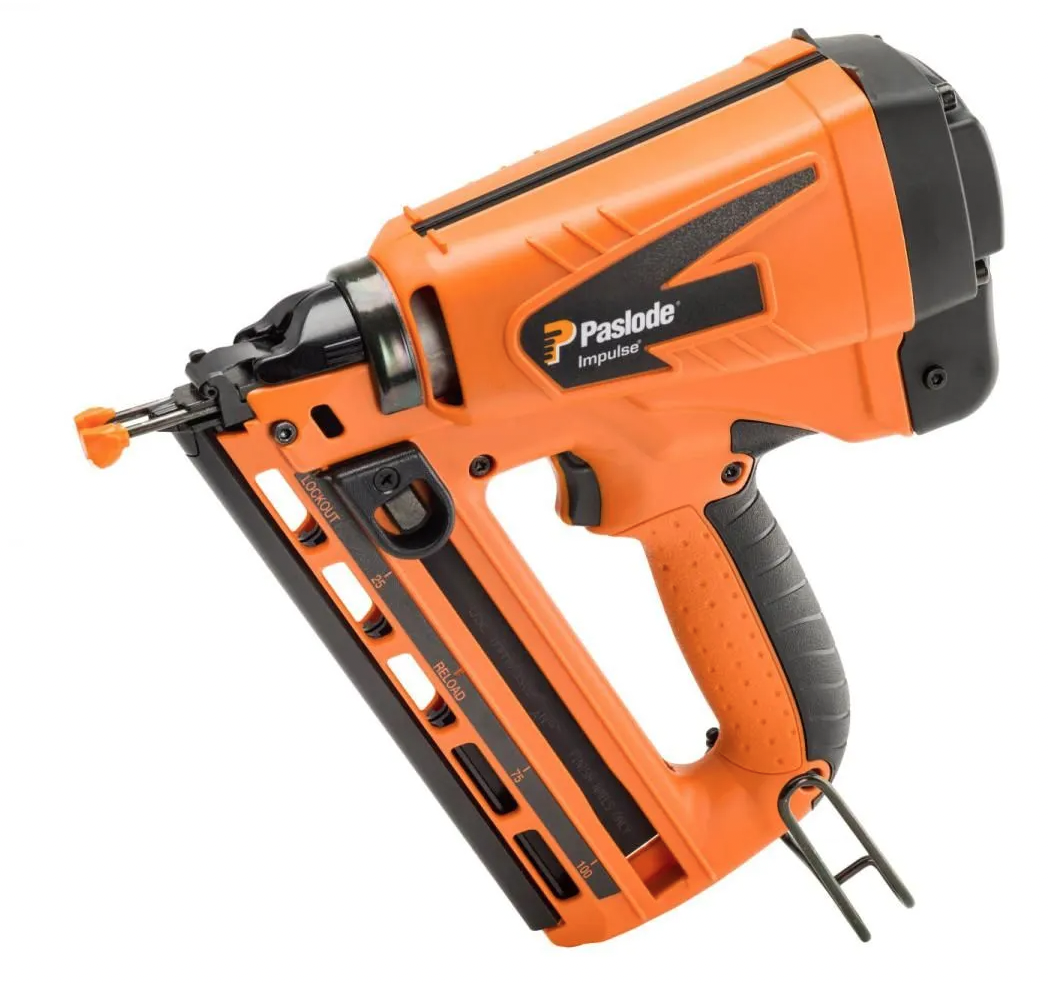 The IM360Ci is the most balanced, well-balanced tool we have ever seen. It's designed to be perfect and evenly distributed, so you can use it for as long as possible with minimal fatigue on your part.
The Li-ion battery isn't just quick charge—it also provides up to 9000 shots per charge, meaning you can get 200 shots in just 2 minutes!
The IM350+ is a new generation of Paslode nailer, with a host of new features and improvements.
The most significant feature is the ability to adjust drive depth by using the simple pinch and slide mechanism. This allows you to easily set your depth of drive, without having to use an Allen key or hex key.
The IM350+ also features an easy-to-use depth adjustment, which makes it easy for even beginners to get started with nailing.
You can't go wrong with this one!
Price History
Paslode nail gun PPNXi Framing Nailer Orange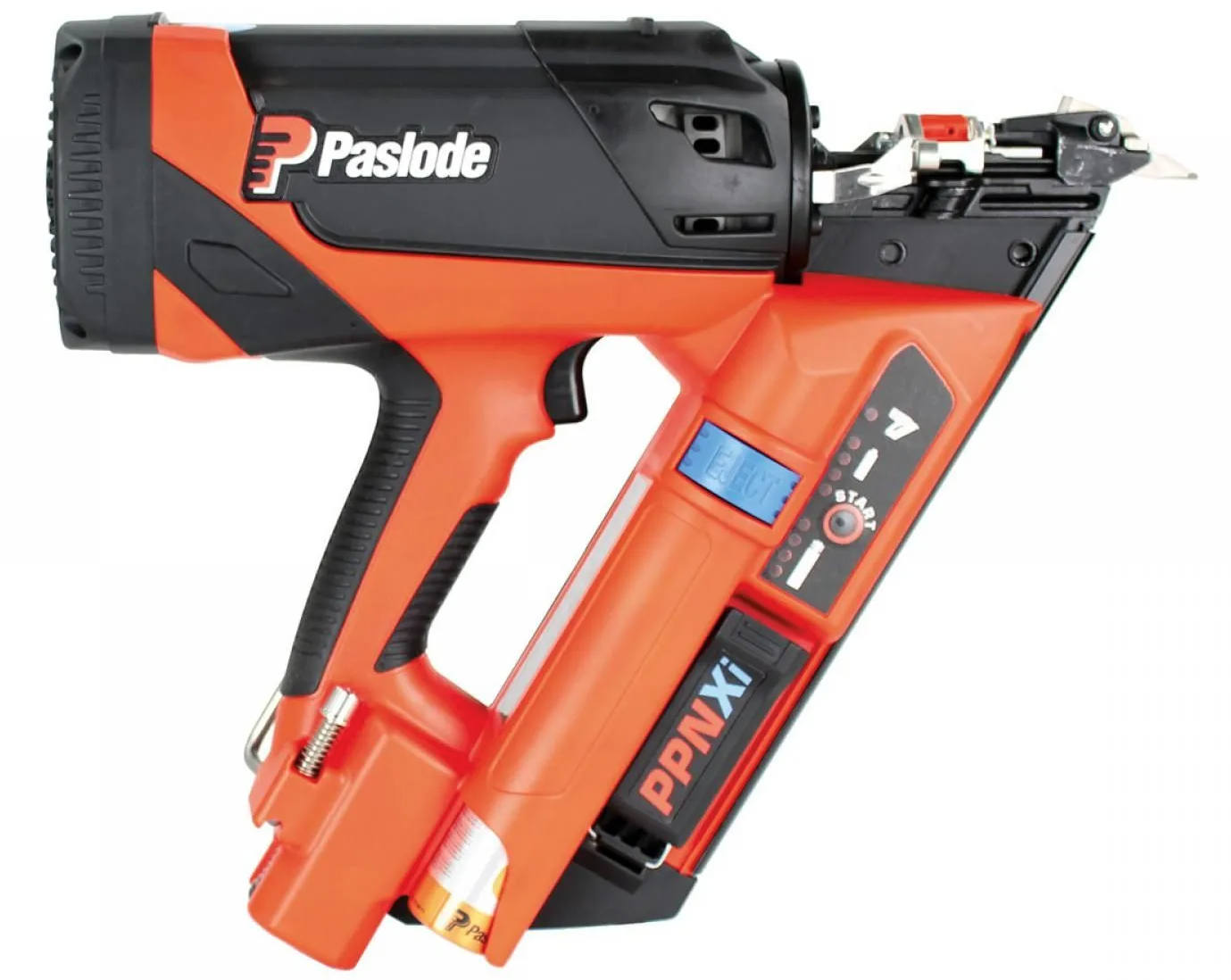 With the IM350+ Paslode Nailer, it's easy to get your nails where you want them. Just a pinch and a slide away from driving the nail straight down into the wood. Sized for smaller hands, this nailer is supplied with an Li-ion battery, charger, carry case and safety glasses. The IM350+ is a great value for money.
Features and Benefits
Re-engineered nose probe.
X6 faster than hand nailing the same applications.
Nose probe self-locates to allow the nail to fire in the aimed spot.
Quick release magazine.
New battery position for high performing battery.
Ensures your tool will work all day, every day
Smaller design to improve accessibility and durability.
Reduces fatigue and personal injuries from having to nail in awkward positions.
Difficult to reach areas can now be filled by the PPNXi.
Designed to eliminate nail jams. Maximise runtime for high volume operations.
77 Joules of power.
Operating temp range: -15°C…+49 °C.
Fixing per second: 2-3 fixings..
Fixing per hour: 1,000 fixings.
Magazine capacity: 27 Fixings.
Fastener length Range: 35-50mm
Fuel cell capacity: 1250 (-5°C) shots.
Fixing per battery charge: 13,000
Battery charge time: 90 mins.
Hav (EN ISO 8662-11): 4.3 m/s
Paslode nail gun IM65A Angled 2nd Fix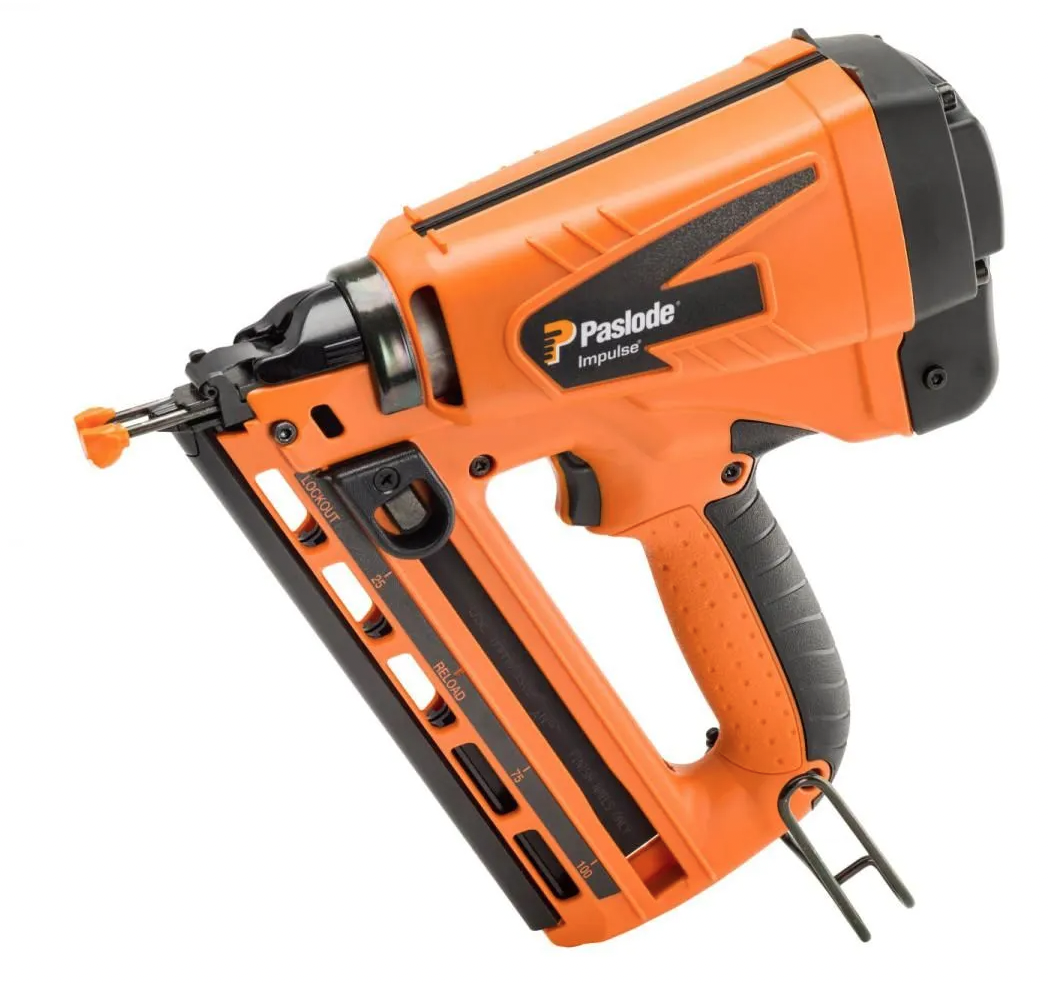 Designed for jobs difficult to reach, this Paslode IM65A F16 Li-ion Cordless Angled Brad Nailer has a powerful 15 amp motor to drive the nails with ease and accuracy. The ergonomic design of this nail gun makes it comfortable to use, even for long periods of time.
Features and Benefits
Distinctive angled magazine.
30 Joules of power.
Lightest and best-balanced finish nailer.
Fast charging, high performing Lithium battery.
Optimised nose design and clear line of sight.
Provides easy access in the event of a jam.
Designed specifically for precision when working in corners and tight spaces.
Ideal power ensures a flush finish in all soft woods and dense MDF.
Allows end-users to manoeuvre into tight spaces and work fatigue-free.
Delivers up to 10,000 shots per charge which equates to 5 brad fuel packs.
Angled body for better access in confined spaces.
Efficient Li-ion+ battery technology allows you to fire up to 10,000 brads per charge.
No-mark contact with sight lines and an angled magazine for accurate placement and reduced surface damage.
Improved weight and balance for fatigue-free work.
Easy depth of drive adjustment without the use of tools.
Nail lockout prevents blank firing and reduces surface damage.
Easy rear-loading magazine holds 2 strips of brads so you can work for longer without having to refill.
Quick-clear nose cover provides easy access in the unlikely event of a nail jam.
On/off battery lock position allows you to get the most runtime out of the battery.
Reversible belt hook allows you to keep this Paslode angled brad nailer within reach at all times.
Price History
Conclusion
Deciding to use a Paslode nail gun is an excellent choice. The cost of operating a Paslode-nailer is extremely reasonable, and if you are going to be hiring someone to do your fence, or another similar project, the fact that these nailers are lightweight makes them very easy to manage. Furthermore, we would like to add that Paslode produces excellent nail guns.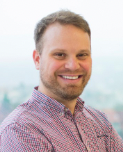 Luke is the founder of Buildiro.com and he is passionate about construction and building. His mission is to show people how to make things done fast and easy.