Makita Corporation is one of the oldest and most respected manufacturers of power tools in Japan. Founded in 1915 as Makita Electric Motors Co., Ltd., a manufacturer and seller of electric motors, the company became known in 1958 as Makita Drill Company when it began manufacturing and selling portable electric planers.
Makita also makes excellent angle grinders. Let's have a look at our tips!
Makita DGA517 18v LXT Cordless Brushless Paddle Switch Angle Grinder 125mm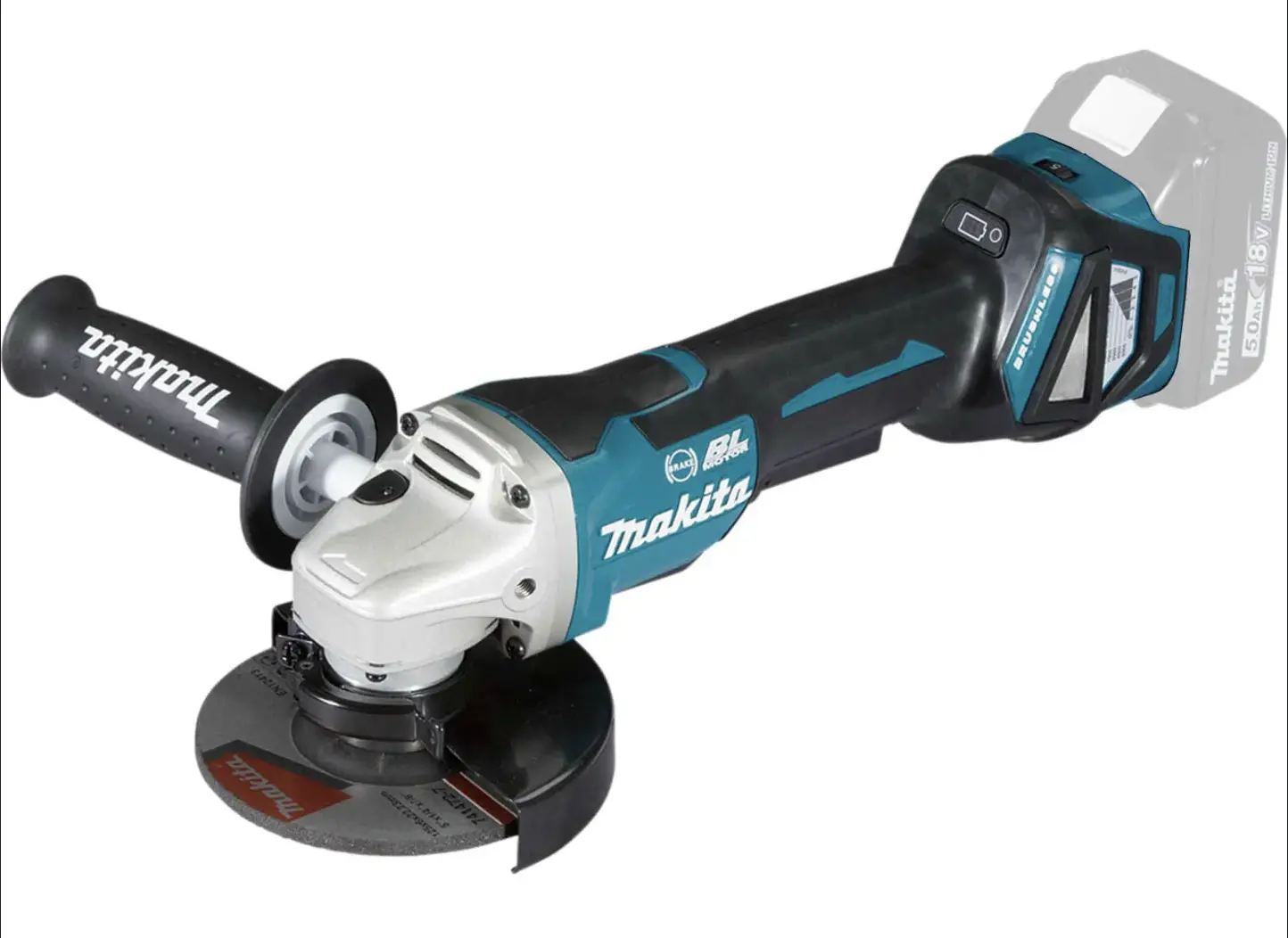 Makita makes a range of angle grinders and their flagship 18V LXT lithium-ion range is definitely one you should consider. For many reasons, including the batteries being Li-Ion and therefore longer lasting than old NiCd or NiMH packs, to the fact it's ultra light weight and compact, this battery powered Makita grinder is an excellent choice for working in tight spaces such as workshops, garages (where space really matters), or where you don't have easy access to power points.
Makita's DGA517 is a 125mm grinder with a paddle switch. The DGA517 is one of Makita's most popular grinder models, which means it's not just the best buy in cordless grinders, but also the best value for money. This 125mm grinding machine includes a brushless motor and 2 years warranty, which means you can be assured that you will receive its full potential for many years. It's cordless, so there is no need to worry about messy cords or cables that could hinder your work.
Features and Benefits
• Brushless motor
• Variable speed control dial.
• Anti-restart function
• Electric brake
• Safety Paddle Switch
• Electronic current limiter for overload protection.
• Battery fuel gauge
• Ergonomic soft grip
• Automatic Torque Drive Technology (ADT)
• ADT automatically changes cutting speed according to load condition
• Active Feedback Sensing Technology (AFT)
• AFT shuts down the tool to protect user if rotation speed suddenly drops • Removable dust covers • Soft start motor
Price History
Makita DGA469Z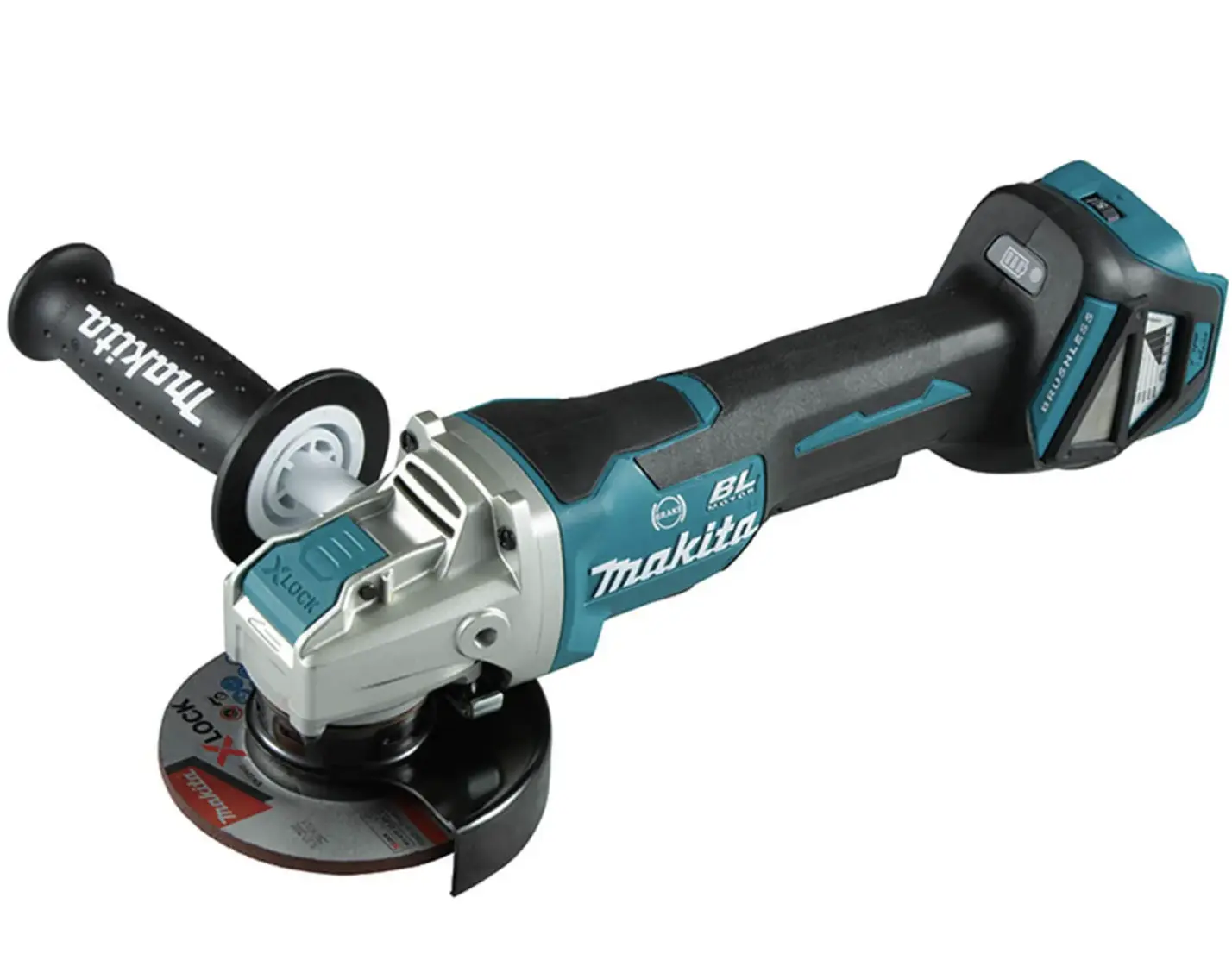 Power, durability and speed are just some of the benefits you can look forward to when working with your new X Lock Grinder from Makita. With several features like a positive lock for added stability, the new generation of X Lock grinders boast higher vibration dampening performance and greater cutting speed.
Whether you're changing over a gear housing or just want to make sure you've got the right gear for the job, Makita has got you covered. When you need to change them over, a switch on the gear housing unlocks them without need for any additional equipment.
Features and Benefits
• Brushless motor
• Variable speed control dial.
• Anti-restart function.
• Electric brake
• Safety Paddle Switch • Ergonomic soft grip • Removable dust covers • Soft start
Price History
Makita GA9050 Angle Grinder 230mm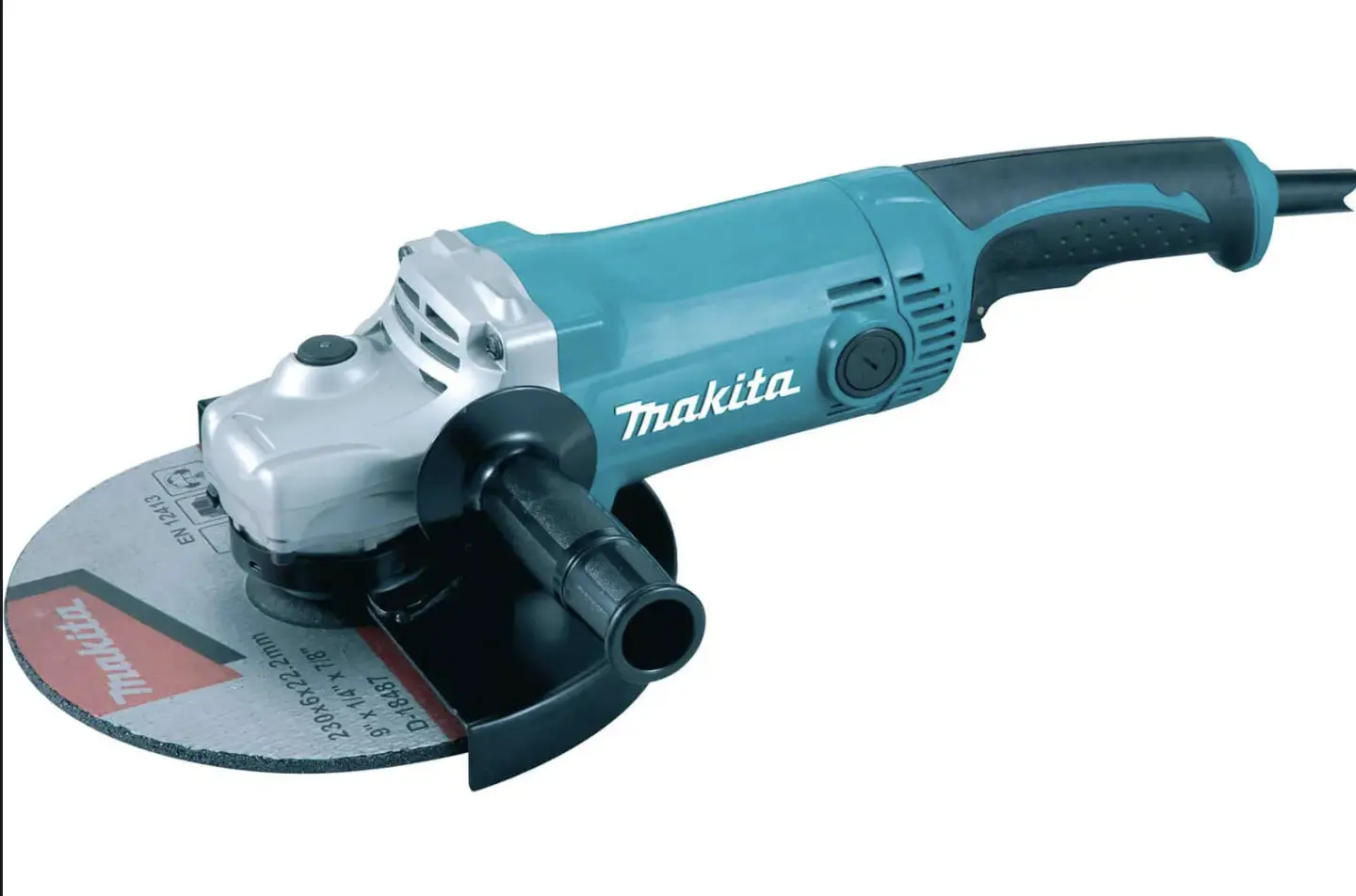 Makita's GA9050 models are designed to be easy to use, while delivering all the power of a 2000W motor. The models have a powerful motor and high-speed transmission, which allows you to operate at low speeds with less effort. The compact design is perfect for tight spaces or small work areas, so you can get the job done fast without taking up too much space.
The overall length of 432 mm (17") was the shortest among the 2000W class when introduced.
Features and Benefits
• Compact and lightweight design
• Large trigger switch
• Small gear housing for easy handling and manoeuvrability
• Double Insulation
• Corded
Price History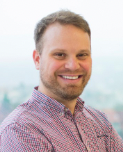 Luke is the founder of Buildiro.com and he is passionate about construction and building. His mission is to show people how to make things done fast and easy.