Let's face it, mouldy bathroom tiles and cracked kitchen splashbacks are eyesores that are easy to ignore. Tucked away behind the shower curtain or the faucet, tiling is often low on a DIYer's to-do list. But with the right tools and preparation, any home handyman can spruce up these unsightly spaces, adding value to your home in the process.
Here at Buildiro, we want to help you make the most of your time indoors. That's why we've launched a new blog series, Lockdown DIY. Each week we'll feature a new DIY hack, from preparing for a paint job to readying your balcony for home gardening. At the end we'll even offer up a gear list that you can access via Buildiro Direct, our new hardware home-delivery service for London postcodes.
This week on Lockdown DIY: tiling your walls.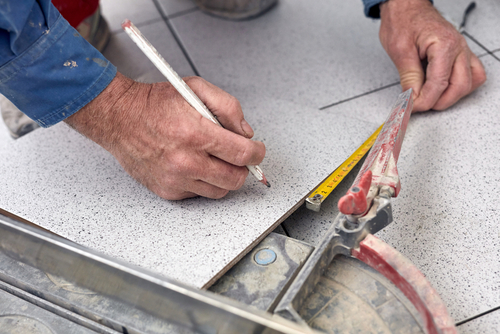 Tools needed:
Tile cutter, Tile spacers, Tile adhesive, Grout, Grinder, Trowel, Spirit level, Sponge
Step 1: Wall Preparation
The first order of business to installing fresh tiles is readying the surface. While it's possible to tile over everything from cement to brick, failing to smooth out imperfections on the base layer will cause your adhesive to fail, reducing the lifespan of your work. So, before you grab your trowel, you need to do the following:
Remove any loose plaster, wallpaper, or hardware.
Fill dings and cracks with wall filler. For larger cracks, apply filler in layers, allowing each layer to dry in between applications.
Remove dust and dirt; wipe down walls with a damp cloth and allow to dry. To make sure your wall is 100% ready for tiling, we would recommend to paint it with PVA
Step 2: Levelling
Next, you'll need to smooth out the surface. If you don't have a professional level handy, a long piece of flat lumber will do the trick. Slide the lumber over the surface, checking for bumps or rough patches. Anything less than 3 mm is okay, but larger imperfections must be smoothed down with sandpaper or a sander. Although this can be time consuming, skipping this step could cause your adhesive to fail.
Step 3: Plan Your Project
Now comes the fun part: piecing your project together. After measuring out your surface area, count how many tiles you'll need to do the job. Add another 10% to your order to ensure you have enough materials in case some break. It's also good to store a few more in your closest – especially for tiles that are patterned – for repairs down the road. Like any consumer product, tastes change over time, and it could be difficult to find the same tiles when you need them for replacements.
Now, unbox the tiles and start arranging them on the countertop or floor as they will appear on the wall. Then, with a marker, put a line where the middle tile will go. Move the tiles aside and ready the trowel.
Step 4: Choose Your Adhesive
Choosing the correct adhesive is essential to a successful tiling job. Generally, adhesives come in two varieties:
Ready-mix pastes. A good choice for DIYers, this option is great for smaller interior wall-tiling projects, including bathtubs, kitchen splashbacks, and utility rooms.
Powdered adhesives. These come in bags and require mixing with water, an extra step that leads to a stronger bond. Pros typically opt for this variety.
When deciding what option to choose, consider the job you're doing and on what surface. For example, when tiling smaller tiles (less than 30 x 30 cm) to plasterboard, ready-mix adhesives work well. For bigger tiles, or any size of porcelain, a powdered adhesive is necessary. The powdered option is also the only choice when doing floors. And for any project that will get wet, be sure the adhesive is waterproof.
Step 5: Paste down, tile away
With the adhesive selected and the wall prepped, now it's time to dig out your trowel and lay down the paste. Smooth out the adhesive with the straight edge of the trowel first, and then use the notched edge to score the wet stuff in the direction that the tiles will be placed.
Next, apply the first tile at the bottom of the wall in the position you marked earlier. Once you have it lined up properly, push down on each corner to set it, and then apply a tile spacer to create the gap between the adjacent tile. Once you've completed the bottom row, move on to the second. After all your tiles are set, wipe off any excess adhesive with a damp sponge.
Proud of your new kitchen? Bathroom got a makeover? Send us an email about it at magazine@buildiro.com, and we'll write about it in our magazine!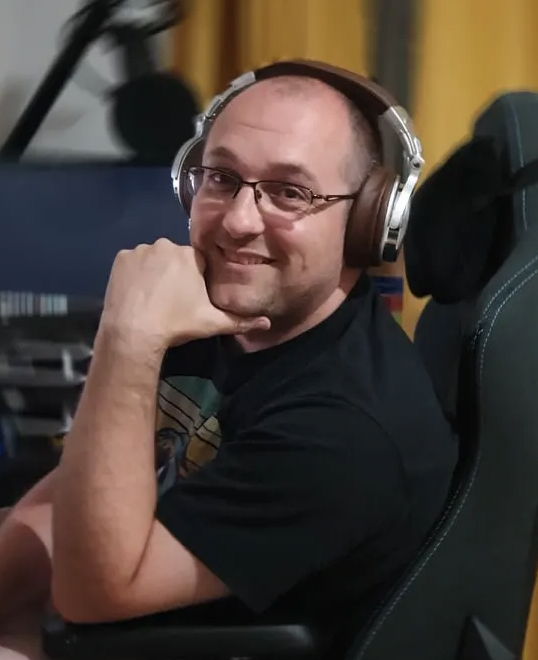 Matt is a professional copywriter and researcher over at https://sucklessatcontent.com/. When he can be prised away from his PC, his wife enjoys setting him DIY tasks around the house.