Floor lamps serve as excellent lighting source, present your room in a better manner and also make you feel more secure. With the help of floor lamps, you can easily adjust the light intensity over a larger area. If you live in an apartment or small house, then a floor lamp is going to be of great use. You can place it anywhere in the house, above your dining table or beside your bed.
Let's take a look at some floor lamp ideas!
Tripod Floor Lamp
In addition to stability, you can also get a floor lamp with an adjustable height so that everyone in the family can benefit. Most of these floor lamps also have an adjustable lighting angle so that you can set the lighting conditions in any room according to your mood. Another great thing about a tripod floor lamp is that it takes up less visual space compared to a regular floor lamp.
KARE Tripod Pear floor lamp
The Tripod Pear floor lamp is equipped with an adjustable head, which enables the direction of the light to be changed. In this way, the lighting can be individually adapted to the desired illumination. Thanks to the plug with switch, the lamp can be turned on and off at the wall. Tripod Pear: Tripod is the name of the post that supports the shade. The floor lamp is ideal for illuminating large areas such as living rooms or dining rooms.
Price History
Cine floor lamp with a spotlight design
Floor lamp Cine is a technical and industrial highlight in any modern furnished room, thanks to its tripod frame that also acts as a pivoting light head. The base is black painted metal, the light head with brackets and grilles is chrome-plated. Floor lamp Cine is controlled via a foot switch in the cable. Floor lamp Cine is a technologically advanced, energy-efficient additional light source that is both striking in appearance and delivers a modern light source. The E27 socket allows the use of traditional bulbs, LED lamps, or CFLs.
Price History
KARE Triangle Tripod Matt floor lamp in black
The floor lamp Triangle Tripod Matt is a real gem because of its elegant legs and diamond-inspired shade lacquered in black and gold. The shade sits on three downward-tapering legs of black steel that are black on the outside and gold on the inside. This lamp is an eye-catcher in both entrance areas and living areas.
Price History
Black Floor Lamp
There are lots of colours on the colour wheel that might be used to make floor lamps, but nothing beats the simplicity and elegance of black lamps. Black floor lamps remain a popular option for offices and homes, particularly in living rooms, bedrooms, and kitchens, because of their simplicity and elegance. If you want modern black floor lamps for your living room, a matte black floor lamp is a wonderful option. A modern black floor lamp tripod configuration can make your ambience more appealing. A wide range of high-quality black floor lamps are available on Buildiro. You don't have to stick to floor lamps from IKEA, Amazon, or Wayfair. SLV, Maytoni, Niermann, Nordlux, Casablanca, and Elobra are just some of the brands we carry.
LE KLINT Carronade low – floor lamp, black
The Le Klint lighting company, headquartered in Denmark, has been producing stylish floor lamps for over 75 years. The company is renowned for its hand-pleated lampshades made of paper or plastic foil. In spite of the fact that Le Klint's early products are still available, they continue to be popular amongst consumers.
Price History
Nyta Tilt S Floor floor lamp stainless steel black
The Tilt S Floor Lamp by Nyta is an excellent reading light that can be positioned near your favourite chair. The base and rod are made of polished stainless steel, and the lampshade is composed of lacquered aluminium of high quality. This lamp may be rotated through 360°, allowing the light to be directed properly.
A team of three lighting designers in Karlsruhe founded Nyta, a young company. Working here, they create lovely, intelligently shaped lamps using both traditional craftsmanship and digital technology.
Price History
Northern Gear Floor – matt black floor lamp
An interesting eye-catcher, the Gear Floor is a matt black painted floor lamp with an industrial design. It can be used to create a dramatic contrast in a light- coloured interior, thanks to its industrial design. Because a lever can be used to adjust the angle of the light, the lamp resembles a car gearshift. Every turn of the gear produces a mechanical locking mechanism, ensuring the light stays in position.
The Gear Floor lamp includes a 200-cm black cord with an integrated dimmer switch, allowing for the light's position as well as its brightness to be altered.
Price History
Gold Floor Lamp
These lamps emit warm light, making them ideal for relaxation and reading, and come in a variety of patterns and styles. You can also find lamps that have a mixture of cool and warm light. Depending on the model, a gold floor lamp can be either a functional piece of art or a scenic accent. These lamps often have an open design, allowing air to flow through them, which is especially beneficial in the warm months when you are likely to use this type of lamp most often.
One of the best things about a gold floor lamp is that it looks great in almost any setting. If you want to use it in a more formal room, you can put it in a corner. If you want to use it in a more casual room, you can put it in the center of the room. No matter where you put it, this type of lamp will have an attractive visual impact.
Ingo Maurer 24 Karat Blau floor lamp, red rods
The 24 Carat Blue floor lamp is much more than a lighting masterpiece; it is also an amazing optical display because it makes use of a stunning scientific principle. This light source is distinguished by eight handmade acrylic facets that are connected to crossbars. Gold leaf with a 24 carat gold content is then applied to the plates, and thinned down to 1/10,000 mm in thickness. The lampshade is then illuminated with a yellow-golden light as a result of this process. Short-wave blue light is able to shine through the molecules, whereas the inside of the lampshade is illuminated with a golden light as a result of this process.
Price History
Slamp Flora – designer floor lamp, gold
The designer Zanini de Zanine was inspired by flower petals when creating this floor lamp, as can be seen in the metallic elements that surround the satin-finished plastic diffuser. Besides creating an intriguing visual appearance, the light source produces an intriguing lighting effect when switched on, characterised by reflections and shadows interplaying with light.
Slamp emphasises material innovation in addition to using conventional materials such as leather, copper, quartz, and stainless steel. Slamp manufactures and sells special materials like Cristalflex®, Opalflex®, and Lentiflex® in addition to conventional ones. Slamp's creativity, innovation, and uniqueness are expressed through these materials. For example, Lentiflex® appears to change colour as you move. Slamp has developed these materials in-house and uses them to produce lights that express its strengths. Slamp is known for its creativity, imagination, and originality, in addition to its exceptional feeling in regard to light.
Price History
Alea Loop floor lamp with a gold leaf finish
The eye-catching Alea Loop lamp is a beautiful eye-catcher, thanks to its intricately crafted golden lampshade. Its height can vary from 115 to 160 cm. The lampshade's exterior is covered in elegant gold leaf, which produces attractive lighting effects due to the light's delicate play. Three E27 bulbs are concealed inside. The light produced is gentle and gorgeous. A concave bulb diffuser on the top of the lampshade prevents glaring light. The floor lamp is gold-coloured and enhances the appearance of its surroundings. The light it generates creates a beautiful ambience. It establishes a magnificent radiance in an elegant environment, like white leather furniture and simple decorations. The puristic design is enhanced by Alea Loop, which is lovely as an additional light in rooms with various interior styles. The three lights can be switched on and off independently via a pull switch (one, two, or all three may be on at the same time). German quality lights.
Price History
How to Choose a Floor Lamp
Floor lamps can provide ambient lighting as well as direct task lighting, and are therefore suitable for a variety of design styles and applications. Finding the right one, however, can still be challenging. Here, you'll learn about the things to look for when choosing a floor lamp.
Price
Floor lamps can range in price from inexpensive, function-based models to thousands of dollars for artwork or design pieces. Generally, the more complicated a design or prestigious the brand, the higher the price will be, but a well-designed floor lamp can be a work of art for the room it occupies.
Space
Although torchiere or shaded lamps may be quite large, they only occupy a small amount of space due to their vertical orientation, making them ideal for fitting in to the surroundings. Meanwhile, arc floor lamps are wide but slender due to their horizontal nature. Make sure you know how much room you have so you can plan carefully for the right size.
Light Bulbs Preferred
Incandescent
We have used these bulbs forever. A wire filament inside the bulb gets hot and glows, and they are available in a wide range of sizes and voltage ratings. They are less efficient and last only about 1,000 hours, but they are less costly than other bulbs. They are being phased out to save energy.
CFLs (Compact Florescent Light)
Using CFLs saves energy compared to incandescent bulbs and lasts up to 10 times longer. Because of the small amounts of mercury present in CFLs, they must be handled with care. When they burn out, recycle them.
LED Light Bulbs
LEDs now resemble incandescent bulbs, yet they don't get too hot to the touch. They are as efficient as CFLs, but they last longer. Utility rebates may be available in certain areas for purchasing LEDs.
Halogen
Choosing halogen bulbs for task lighting is the best option if you want a light that most closely resembles natural daylight. Using 10-20% less energy than incandescent bulbs, they are also more costly. However, you should avoid touching the bulbs with your bare hands. An explosion might result if the least amount of oil from your hand is present when the bulb is turned on.
Summary
The floor lamp is ideal for any living space and works best with a well-appointed family room. A number of companies that I have reviewed above make high quality floor lamps. Some are made from wood while others are made from metal. Some have fabric shades while others are made from glass or marble. If a person wants the ambiance of reading in bed, then the floor lamp is the answer.
Important! be careful when working with electricity. If you are not sure what to do, call a local electrician.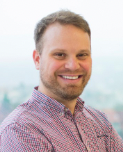 Luke is the founder of Buildiro.com and he is passionate about construction and building. His mission is to show people how to make things done fast and easy.