Cordless angle grinders are a great choice for concrete and masonry work, as they make the job easier by removing the need to wire up the tool to an external source. They also save on the space taken up by extension cords or in socket outlets, making it much more practical for working in an awkward spot or having to run around a car park.
Which one is the best angle grinder for your projects? Are you a tradesman or a DIY enthusiast? Let's take a look!
Bosch Angle Grinder
Whether you're renovating a kitchen or home, making a craft project, or even cutting down some firewood, the Bosch angle grinder has it covered. We'll take a look at the key features and benefits of Bosch angle grinders so you can make the right choice for your next DIY job.
Bosch GWS 18V-7 115 18v Cordless Brushless Angle Grinder 115mm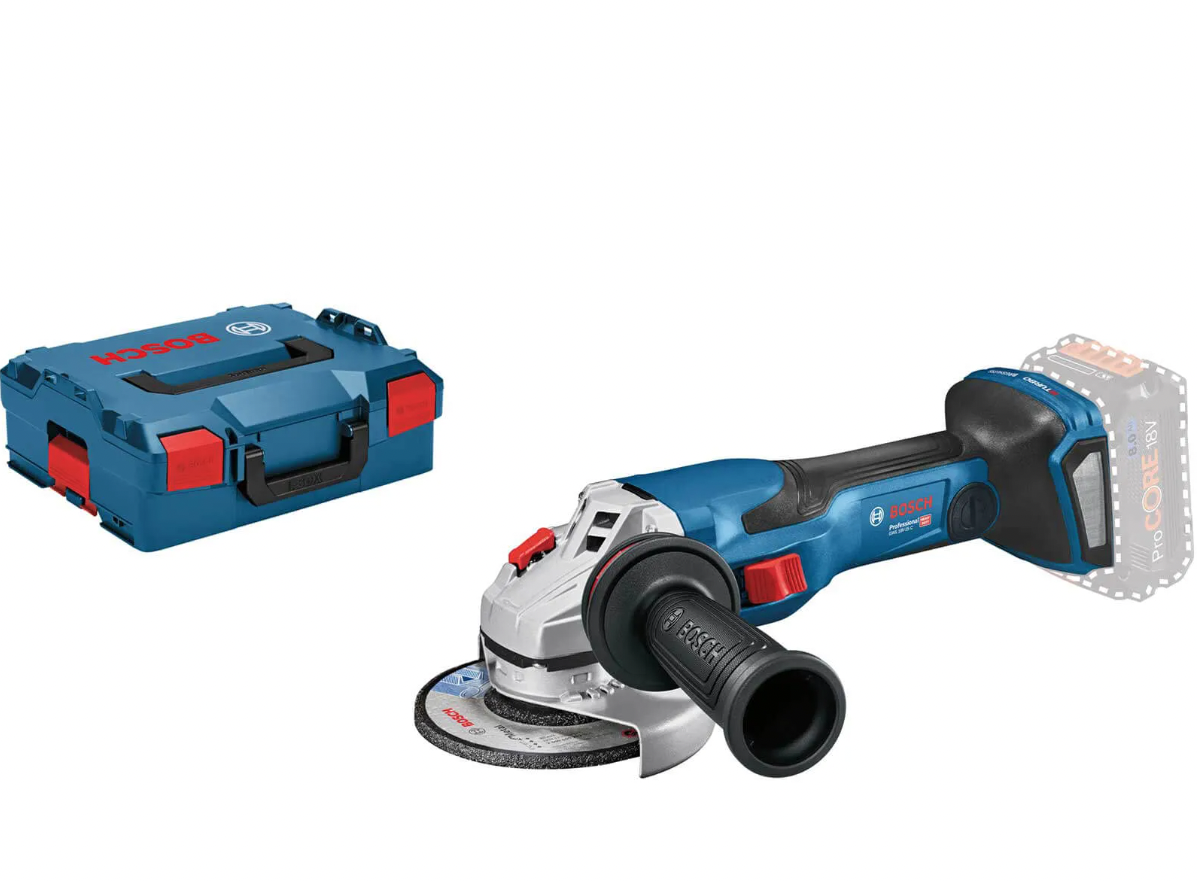 The Bosch Angle Grinder GWS 18V-7 115 Cordless is one of the best cordless angle grinders on the market today. With its compact design, easy-to-use controls, and powerful motor, it's perfect for quick repairs or home improvement tasks around the house or garage.
Bosch GWS 18 V-10 SC Cordless Angle Grinder 125mm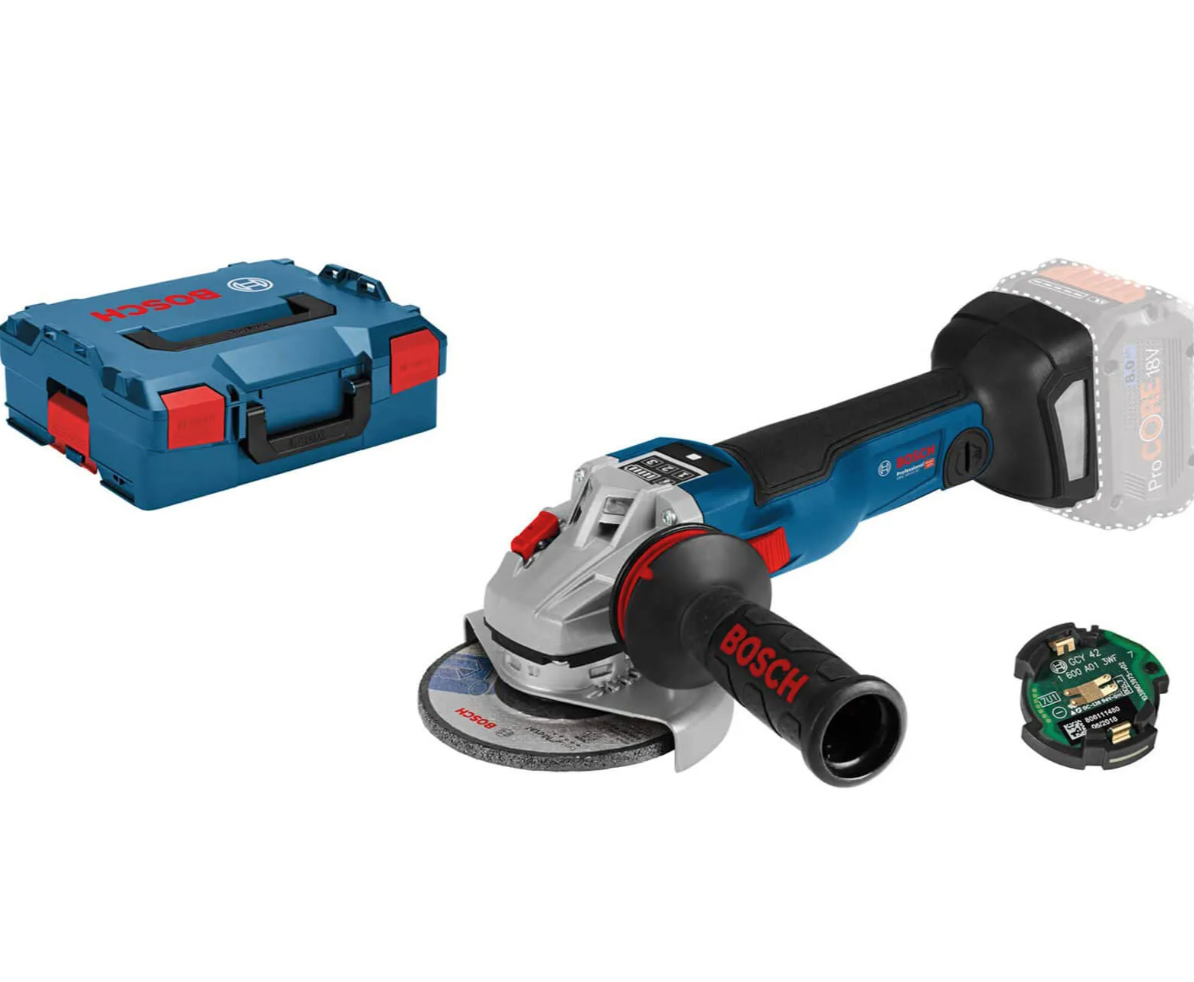 The GWS 18V-10SC Angle Grinder is great for general maintenance, DIY work and more. It features a durable brushless motor with a maximum horsepower of 450 W, adjustable speed control and a powerful LED light. The included GWS Bluetooth module enables you to view your battery usage statistics on the screen, as well as change speed settings.
Makita Angle Grinder
The Makita angle grinder makes it easy to create precise cuts in wood, stone, brick and concrete. These tools are versatile enough for both professional carpenters and homeowners with just a need to rip through the man-made materials in your average garage or garden shed. With the ability to change out different grinding discs, you can use these tools to cut all manner of materials from masonry blocks to pavers. Clogged, worn out motors? Not a problem! The new motor versions include rubber seals that keep mud, dust and debris out of your cutting blades while also protecting them from physical abuse. You'll be at work or home before you know it as these machines are capable of some serious power under even the most extreme conditions.
Makita DGA469Z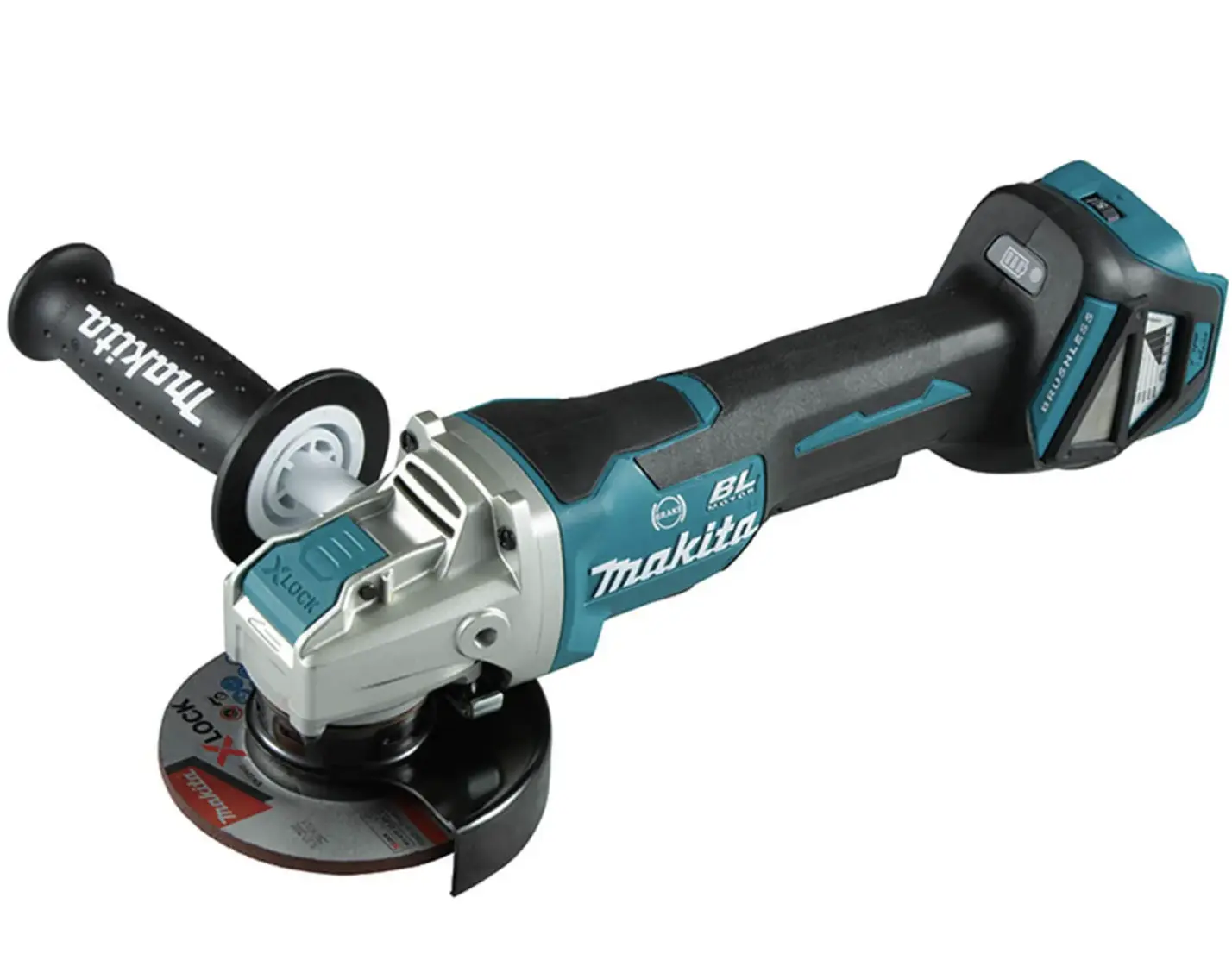 The Makita X Lock Grinder is the perfect companion to any toolbox, workbench or workshop. With several features including a positive lock for added stability and durability, this grinder boasts higher vibration dampening performance and greater cutting speed.
Makita DGA517 18v LXT Cordless Brushless Paddle Switch Angle Grinder 125mm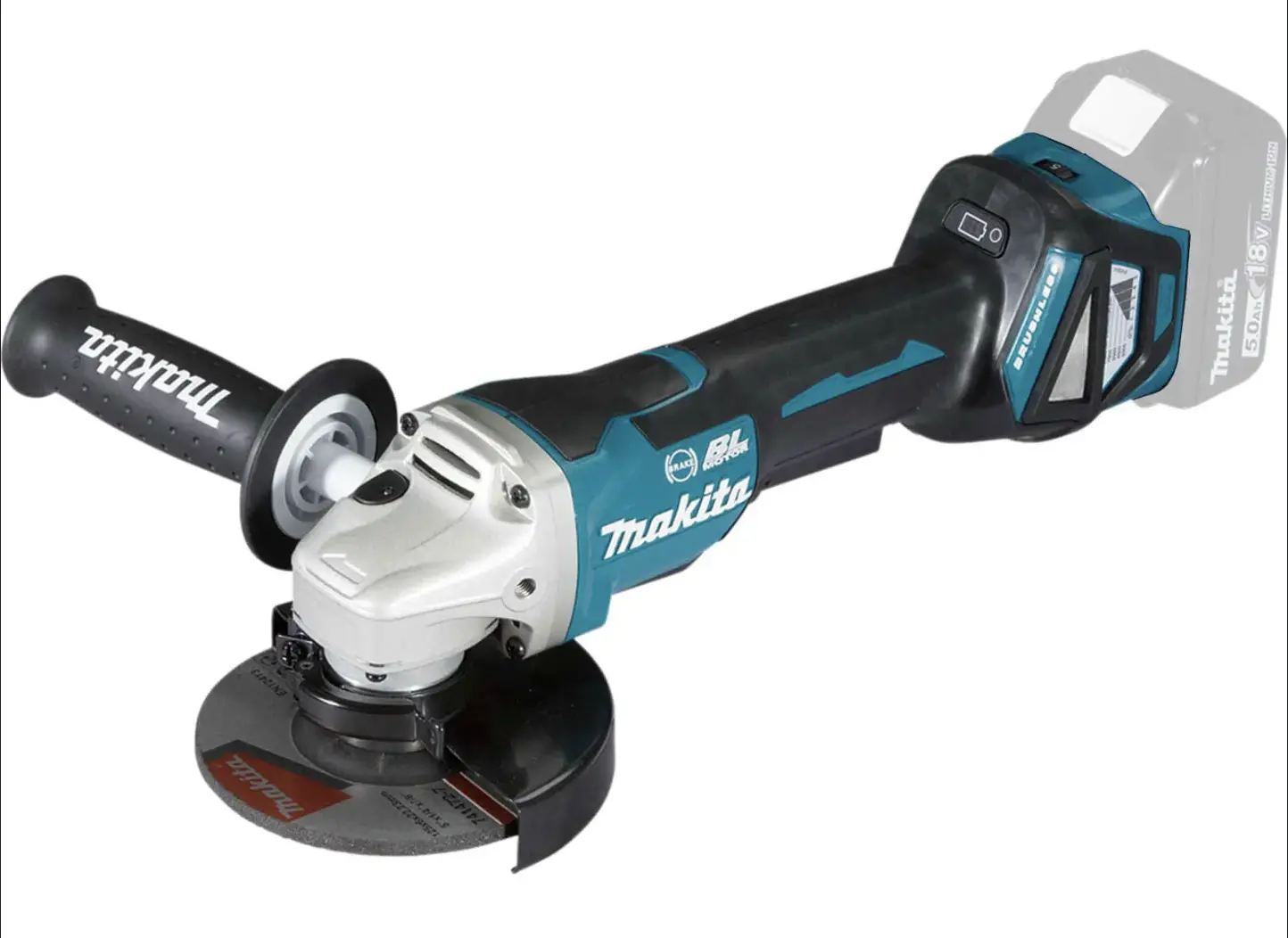 Makita angle grinders are award-winning, and that's not just because they're built like tanks but also because they perform flawlessly. This 18V LXT Li-ion cordless grinder is an excellent choice for working in tight spaces such as workshops, garages (where space really matters), or where you don't have easy access to power points. With powerful power and a lightweight feel, you can get more done in less timeAnywhere!
DeWalt Angle Grinder
The DeWalt angle grinders come with a variety of attachments, which allow you to easily cut through many materials. They are perfect for cutting through bricks, concrete and even tile – which makes them ideal for home renovation projects. The DeWalt Angle Grinders are also quite useful in shaping metal parts in your workshop or home…
DeWalt DCG405N 18v XR Brushless Angle Grinder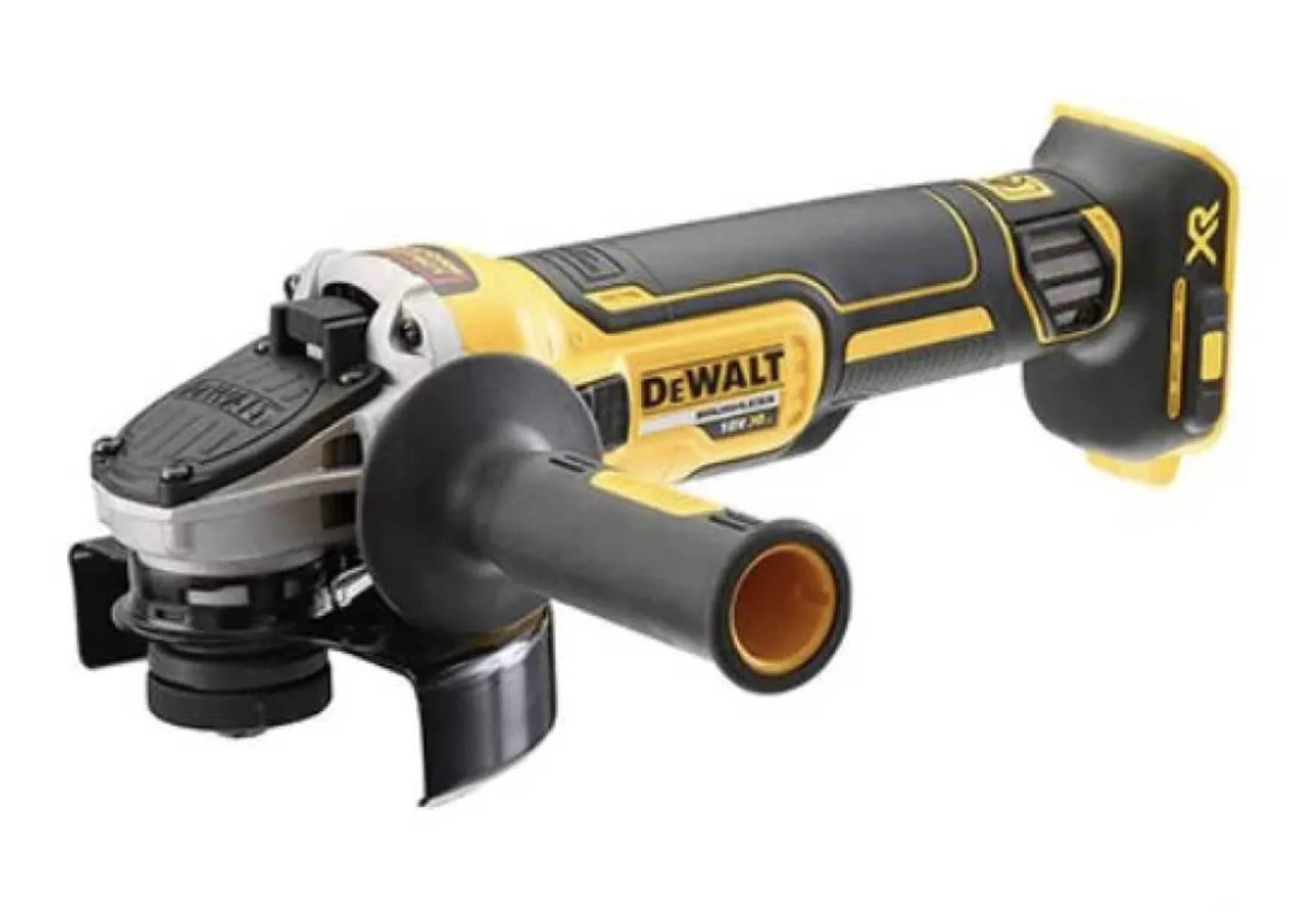 DeWalt angle grinder DCG405N is a great device that comes with some excellent features. The first one is the solid body, which makes it very durable and also can handle any kind of work that you may need it to do. The rubber over mould ensures extra durability, so there will be no chance of dropping it at any time. The two-position side handle provides better control and is more comfortable than those that are positioned towards the front. This is because the handle can be easily adjusted for anyone who has a different size or height when compared to me. Also, I would like to mention how great this angle grinder has been in terms of durability. I have never seen an angle grinder before that is as durable as this one has been in my life and all of my friends would agree as well on this fact, often saying how great it works and performs like a beast when compared to other models that they've used before.
DeWalt DCG418 54v XR Cordless Brushless FLEXVOLT High Power Angle Grinder 125mm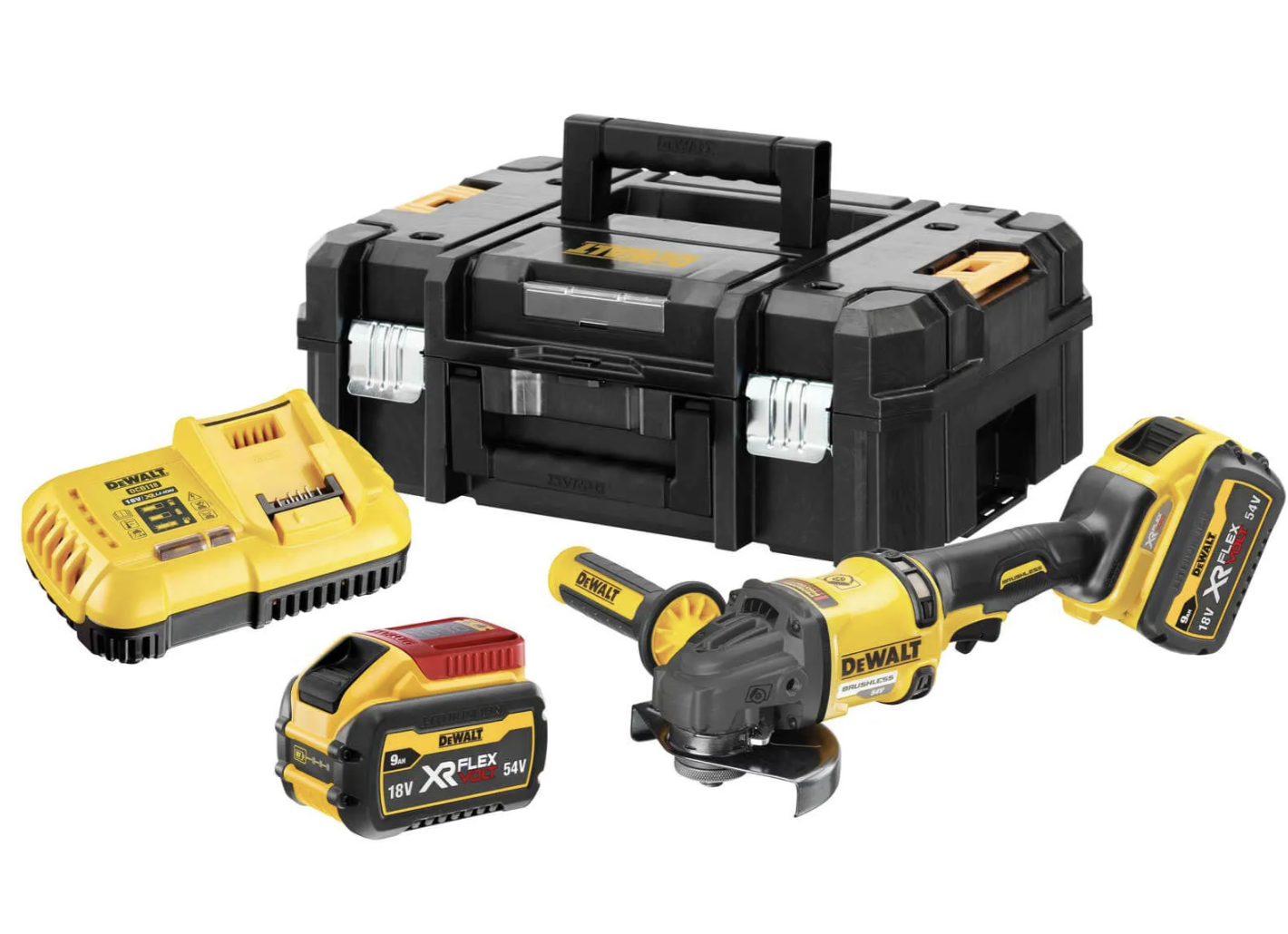 The DeWALT DCG418N FlexVolt 125 mm carbonless cordless angle grinder is a new replacement for older version DCG414. It has many innovative features like more efficient performance, improved internal components and enhanced electronic module which makes it more efficient than other models. It also has electronic brake and snap for increased operator safety and electronic brake quickly stops the rotor when the trigger is released.
Conclusion
All in all, a cordless angle grinder is arguably the best cordless tool available to buy for masonry tasks. It has a lot going for it, from its comfort to its well-designed features to the quality of its output—and the results speak for themselves. The only real downside is that it's expensive when compared to other angle grinders or drills available. If you're willing to spend that kind of money, though, you should feel confident about your purchase. If there are any drawbacks at all, then they are minor and easily overlooked. This is when cordless generally just beats corded hands down in cost.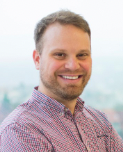 Luke is the founder of Buildiro.com and he is passionate about construction and building. His mission is to show people how to make things done fast and easy.