Architects usually come up with a vision, and then they search for the best suitable building material to fulfill it. However, in the case of the so-called micro-shelters on the shores of Lac du Poisson Blanc, it was the opposite. A significant Canadian window manufacturer needed to execute a project as a demonstration of their product's quality.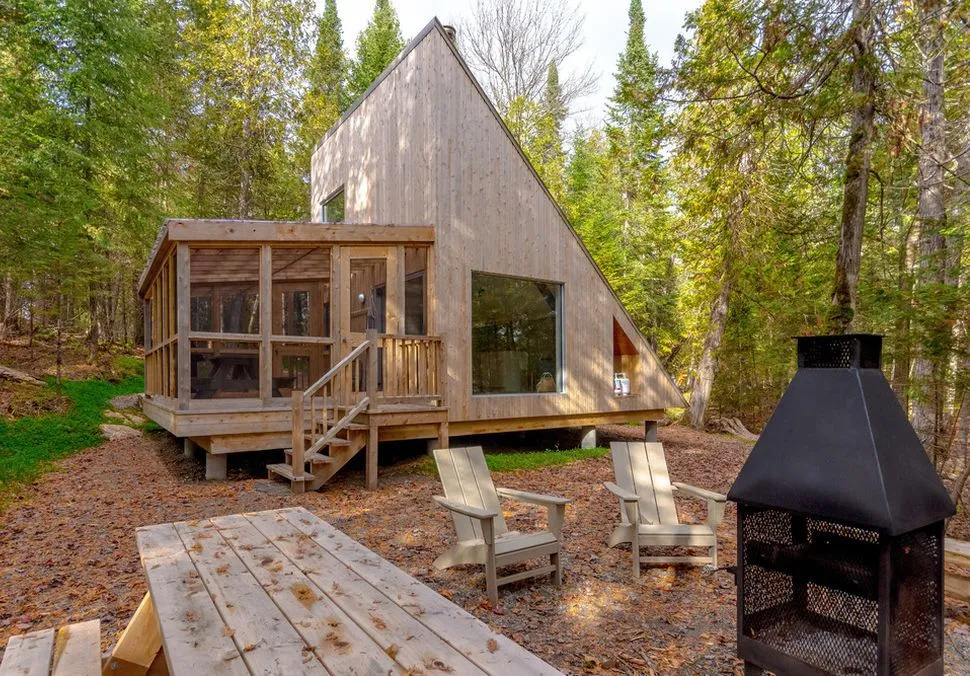 The talented architects from Atelier l´Abri gladly took on this presentation, and there was certainly no reason for complaints. As the design team describes, the commission allowed them to work in an exceptional location – on the shore of the lake in the protected area of Parc du Poisson Blanc, in the heart of the wild nature. Therefore, they took great care to ensure that the building itself did not disturb the local landscape.
Nature in the main role
The intention was designed as a typical wooden structure with an irregular profile, which can be more freely modified and placed in various conditions. Its main characteristic is to support sustainable tourism by offering recreational facilities in the lap of nature, without interfering with it. Other features of the project were derived from this creative task.
The micro-shelter is designed to provide a comfortable space for sleeping/staying for up to two people. It offers quality facilities, including a fully equipped kitchen, bathroom, sleeping area, and a living room with corresponding dimensions. It even has a small wood-burning stove to provide warmth on chilly nights. Everything is in close contact with the surroundings, which is ensured by the wide insulated windows from the contractor's company.
One year here, next somewhere else
Solar panels provide electricity for lighting, and the equipment of this mini-house includes a composting toilet and a collection tank for wastewater. The micro-shelter does not release anything into its surroundings, and it is built on a supportive structure that does not interfere with the terrain. The structure can be dismantled into basic components and easily moved and rebuilt in another location if the owner wishes.
The architects from Atelier l´Abri add that there are plenty of beautiful places in (Canadian) nature. It is not in the interest of preserving these places to build permanent recreational facilities everywhere. However, their micro-shelter can travel seasonally between such places by the very nature of its existence without permanently affecting the scenery.
source: Atelier l'Abri
photo credit: Claude Badet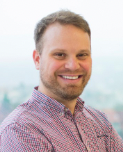 Luke is the founder of Buildiro.com and he is passionate about construction and building. His mission is to show people how to make things done fast and easy.