If you're looking for a powerful angle grinder then look no further than the Bosch angle grinder. Bosch Grinders are used in commercial construction and in domestic use. The Bosch angle grinder is also excellent for surface grinding. It can be used on materials such as paint, metals and even concrete.
So, what's the best Bosch angle grinder for you? Let's see the top Bosch angle grinders in this article.
Bosch GWS 18V-7 115 18v Cordless Brushless Angle Grinder 115mm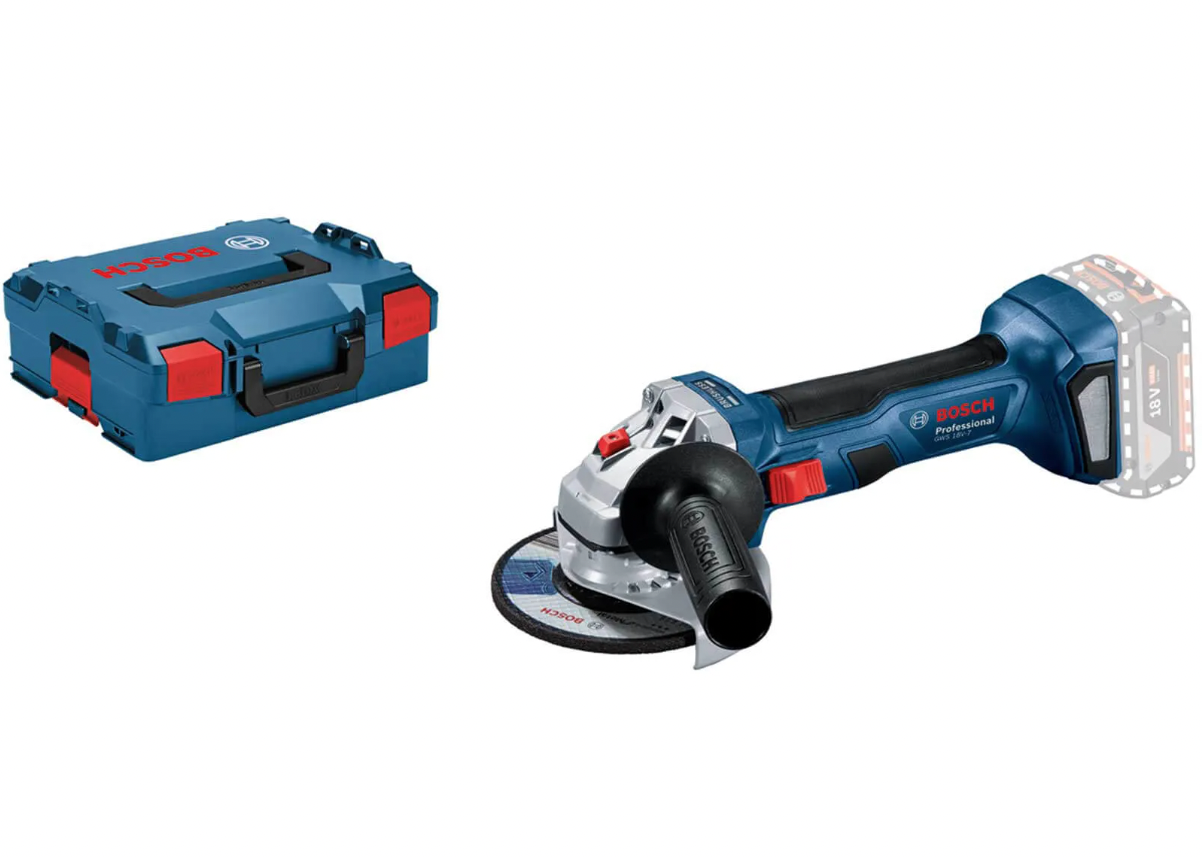 The Bosch GWS 18V-7 115 Cordless Angle Grinder delivers performance comparable to a 700 watt corded machine. Featuring a compact design with an LED work light, this tool is perfect for quick repairs and home improvement projects around the house or garage.
The Bosch Angle Grinder GWS 18V-7 115 is a brushless angle grinder with a slim, ergonomic housing and an adjustable bevel. It's designed to tackle the most demanding cutting and grinding tasks, like sanding, grinding and cutting. The GWS 18V-7 115 has a slide switch and is compatible with 115mm cutting and grinding discs.
Features and Benefits of Bosch angle grinder GWS18V-7 115
• Cordless 115mm angle grinder • Compatible with all Bosch Professional 18v lithium ion batteries • Performance comparable to a 700 watt corded machine • Energy efficient brushless motor • Soft start • Overload protection to prolong the lifetime of the motor • Restart protected for user safety • Compact and lightweight for ease of handling
Price History
Bosch GWS 18 V-10 SC Cordless Angle Grinder 125mm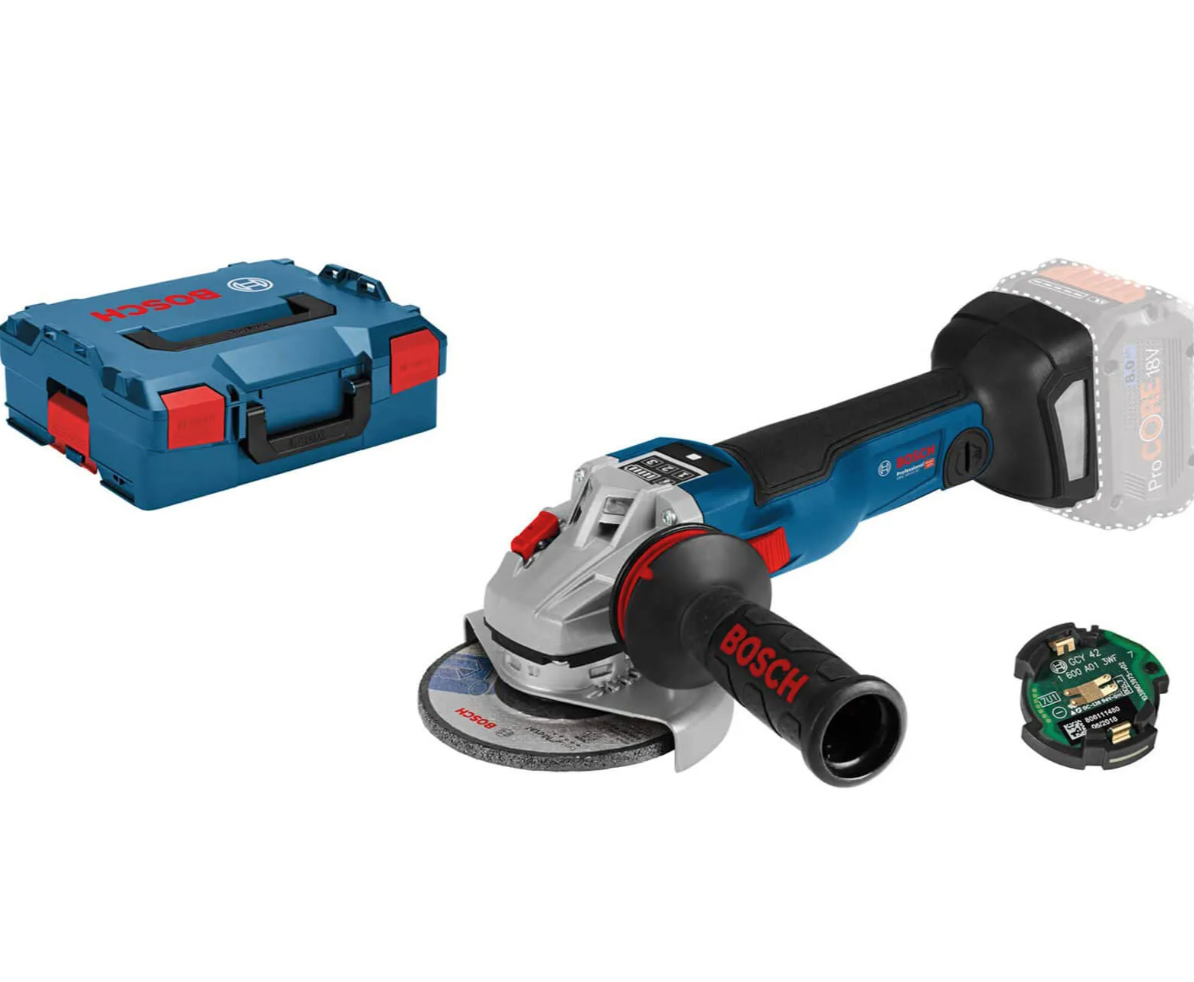 The GWS 18 V-10 SC delivers the ultimate in versatility and performance. This angle grinder is designed for use with Bosch Professional 18v cordless tools and batteries, so you can make the most of your investment by expanding the range of your toolkit.
The GWS 18V-10SC Angle Grinder is great for general maintenance, DIY work and more. It features a durable brushless motor with a maximum horsepower of 450 W, adjustable speed control and a powerful LED light. It has a comfortable rubber grip and comes with two batteries that provide up to 40 minutes of run time in total. The included GWS Bluetooth module enables you to view your battery usage statistics on the screen, as well as change speed settings.
The Bosch GWS 18 V-10 SC is a high-performance angle grinder with a brushless motor. The result of extensive research, but with a simple interface to make it easy for everyone to use. It provides long-life and balanced performance under all conditions, from the lightest to the heaviest workloads. With safety in mind, this angle grinder has been designed with special safety features including a rubberised handle for extra comfort, internal circuit breaker protection for short circuits and overloading, plus vibration reduction and excellent dust extraction which protects the tool as well as your work space all at once.
Features and Benefits of Bosch angle grinder GWS 18V-10 SC
• Small but powerful angle grinder which runs on a Bosch Professional 18v battery • Brushless motor for longer runtimes and reduced maintenance • Illuminated panel displays settings and usage data • Adjustable speed • Bluetooth Connectivity module for connection to a smartphone • Intelligent Brake System for rapid braking • Restart Protected: switch cannot remain 'on'after a power interruption • Anti-rotation Protection Guard stands firm if a disc shatters • Kickback Control sensor automatically shuts down tool to prevent kickback • Drop Control sensor automatically applies the brake if it detects the tool has been dropped
Price History
Bosch GWS 18V-15 C BITURBO 18v Brushless Angle Grinder 125mm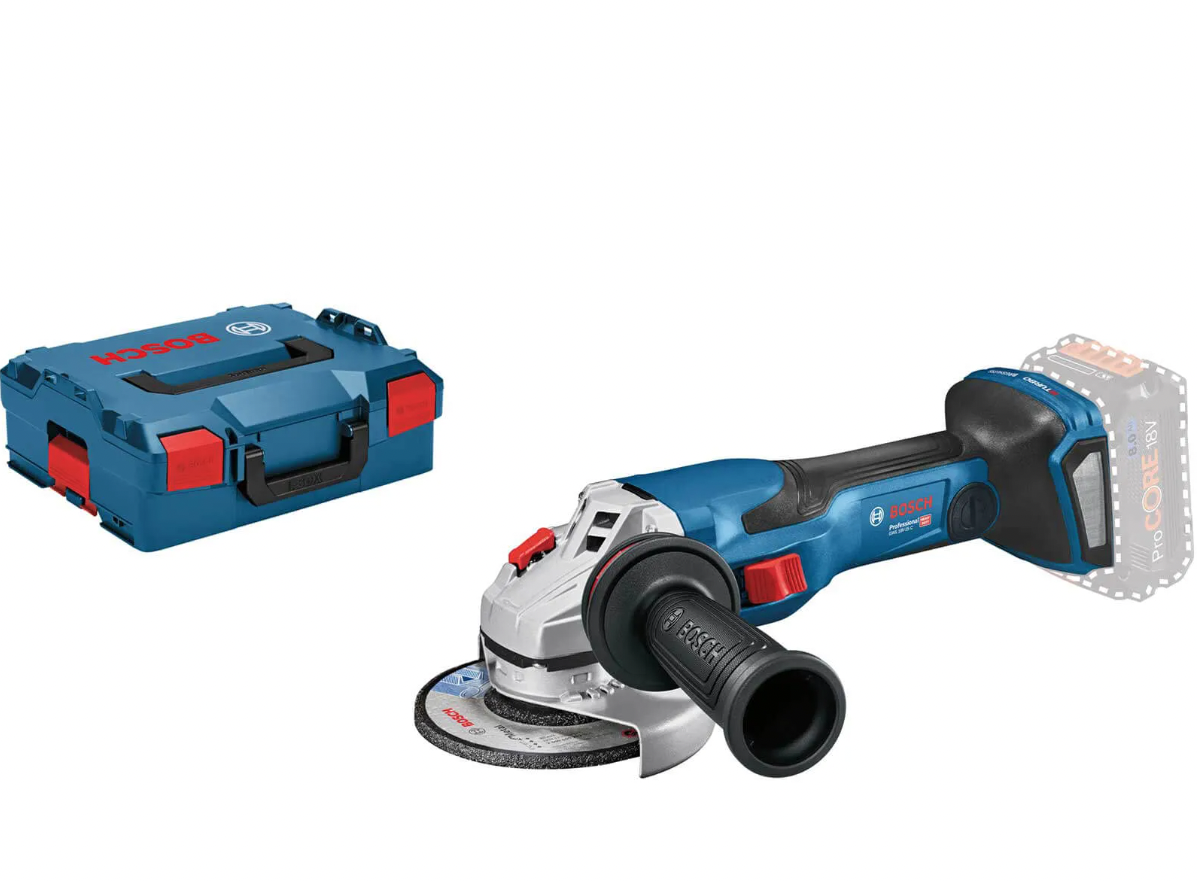 The Bosch GWS 18V-15 C Cordless Angle Grinder 125mm further improves on the range of Bosch cordless grinders with aggressive innovations combined to provide professionals and DIYers with increased power and performance. It features a 2-speed, 90mm wheel design for a wide range of applications with variable motor speed and a Variable-Speed Control (VSC) switch, which allows the grinder to run at the optimum speed for your application. This angle grinder provides a smooth running BOSCH Motor high performance.
The Bosch Angle Grinder offers a variety of accessories. These include the exclusive T-slot™ Accessories for cutting, grinding and polishing, as well as the Bosch ProPolisher for drilling and sanding. The tool also comes with an intelligent brake system – which automatically shuts off when its accidentally dropped on the floor or in water – and an integrated Tool Free Quick Clamping Nut (RFNC-K).
Features and Benefits of Bosch angle grinder GWS 18V-15C
• 50% faster cutting and more metal removal than our previous cordless grinders due to new BITURBO Brushless technology • Sets new health & safety standards with unique sensor-based KickBack Control and Drop Control plus an intelligent brake system • Superior handling: Tool can be retrofitted with Bluetooth Connectivity module
Price History
Bosch AdvancedGrind 18V 125mm Cordless Angle grinder 06033D9002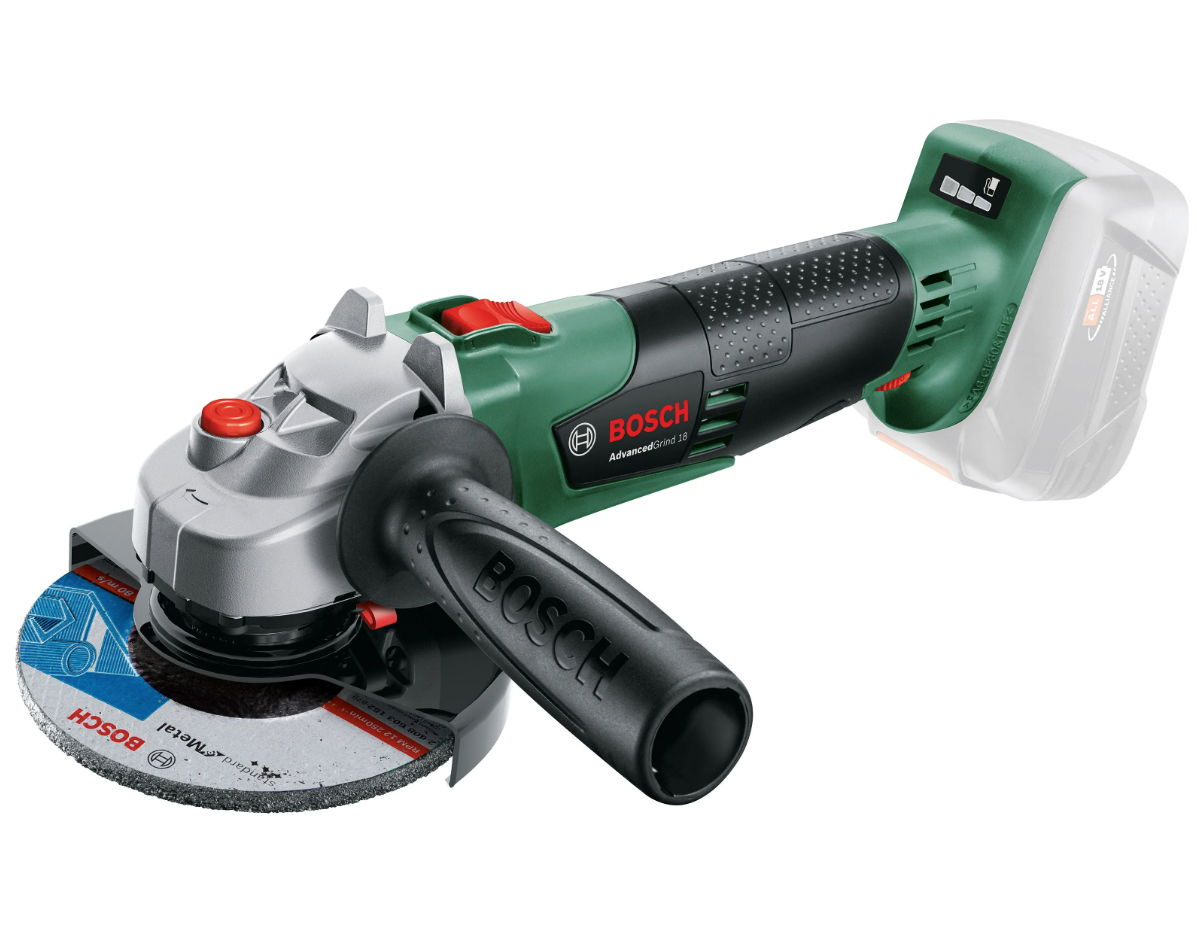 The Bosch AdvancedGrind 18 angle grinder is built for hardworking professionals. Use it to take care of DIY jobs on metal and stone, or add it to the tool collection at your local construction site. The powerful motor, 18V battery and electronic speed preselection make this tool ready to tackle any job. With a soft start, brake function, and quick adjust guard, versatile grinding and cutting is easy with this angle grinder.
With an angled design and powerful motor, the Bosch Angle Grinder provides steady and easy tool operation. Adjustable speed selection and electronic speed preselection ensure precise control for precision grinding and polishing applications on metal, stone, concrete blocks, and tiles. Simple tool-free disc changing takes less than 12 seconds—so get your job done with the least amount of effort possible.
Features and Benefits of Bosch angle grinder AdvancedGrind 18V
Powerful motor with 18V battery to tackle a range of DIY jobs
Electronic speed preselection enables the perfect speed for the job and material
Soft start, brake function and quick adjust guard for smooth working
Quick and easy, tool-free disc changes in less than 12 seconds
Ideal for grinding, cutting, brushing and polishing metal, stone, concrete & tile
Price History
Conclusion
Overall, the Bosch angle grinder is one of the most heavy-duty and powerful angle grinders you can use for a variety of projects. It has plenty of power and torque to ensure that you get your job done quickly. The Bosch angle grinder is perfect for tradespeople who plan on using their angle grinder regularly or for a lot of different uses.