Your living room can reflect your unique sense of style. It can be a place where you can truly escape the world outside and unwind after a long day at work. With some interior design tips and living room ideas, you can transform this space into your own cosy retreat. With colour, patterns, signature pieces and living room lighting, anything is possible! So to help your imagination run wild, here are 8 unique living room ideas to consider.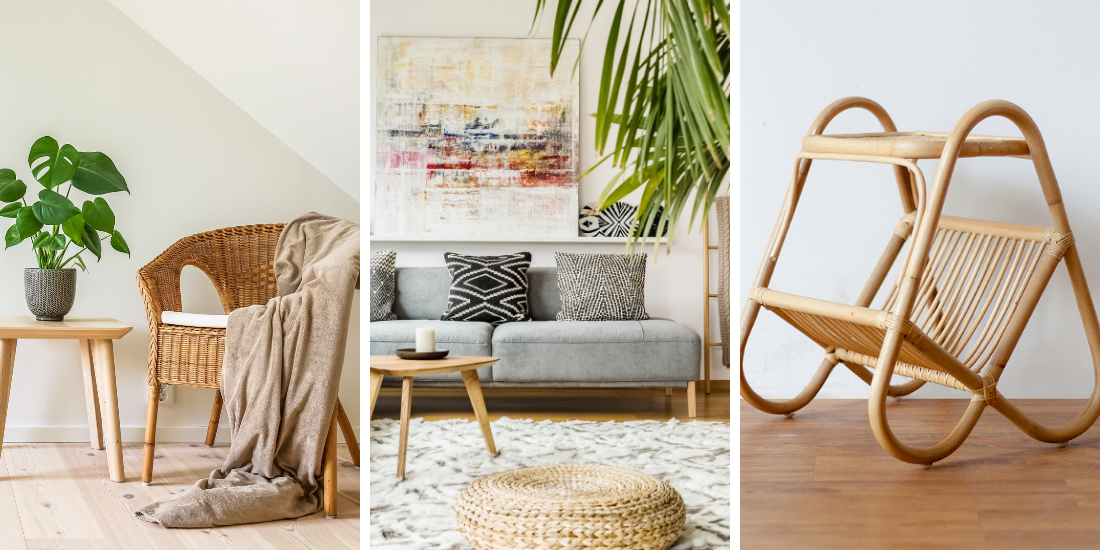 1: Bali Vibes
The sun-kissed Indonesian island is home to beautiful handcrafted wooden furniture. The air is often filled with the sweet aroma of burning incense, and water is almost always incorporated into the home. To create a Bali vibe in your living room, start by removing any bulky furniture and replacing them with simple wooden chairs, beautifully handcrafted and decorated in bright colours. Choose rattan living room furniture and add a water feature and tea lights. Finish off the living room with warm living room lighting and a couple of incense sticks.
2: Scandinavian Home
Lagom is a popular concept in Scandinavian culture that also translates to interior design. Lagom, which means just the right amount, helps to guide Scandinavians to enjoy a little bit of everything in life in moderation. So when it comes to decorating their homes, the concept is applied. For a simple and minimalist Scandinavian living room, remove any clutter and unnecessary living room furniture. Lagom is about enjoying the simple pleasures in life, so invest in high-quality pieces that offer texture and warmth. Keep colour schemes relaxing and easy on the eye. An arc standing floor lamp is always a good idea for this type of design as it takes advantage of the space above the room and projects light down towards the floor, illuminating cosy corners.
3: Sunken Living Room
One of the most exciting living room ideas to try in your home is a sunken living room area. This type of design provides a feeling of spaciousness and privacy. Yet this separate space is not isolated from the rest of your living area, and it can be easily connected by using an open concept floor plan design! To really add warmth to a sunken living room, choose recessed floor lights or add LED strip lights in the ceiling above the sunken area to make it really stand out!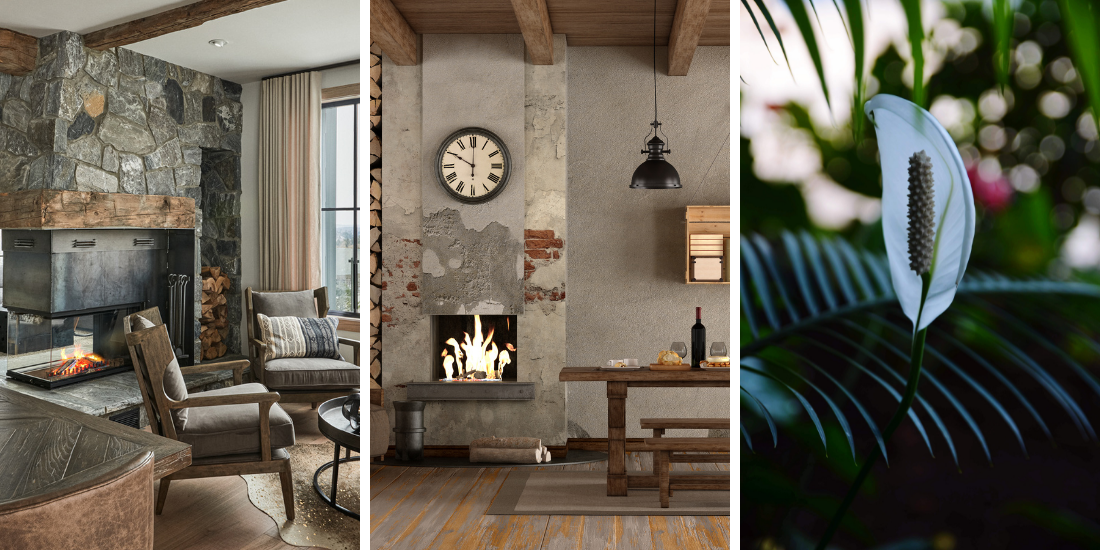 4: Back To Basics
There is something quite beautiful about incorporating natural elements throughout the home, and you can easily extend this to your living room. Think primitive design and add living room furniture that has been crafted with raw elements such as a coffee table made from a tree trunk, or a bookcase made from clay or stone. To take this living room idea further, introduce nature in the way of large and exotic plants. There are even indoor plants that can help purify the air such as Peace Lily and Dawfs Date Palm. Choose earthy tones and paint the walls rather than add artwork or wallpaper. The more rustic and natural, the better! When it comes to living room lighting, consider a wooden tripod floor lamp.
5: Minimalist Living Room
The digital-first world that we now live in can be chaotic, fast-moving and stressful. So why not style your living room to be a simple, clean and modern place where you can put down the devices and just take things easy. Minimalism involves removing clutter, mess and distractions to create a soothing and relaxing space where the mind can be still. To nail the minimalist style, choose your living room furniture wisely. Multi-functional is best, and keep patterns and bold colours for another room in your home. Ideally, you should add soft and pale tones that encourage the mind to be still and calm. Lighting again should be kept to a minimum, with one floor lamp or ceiling light gently adding warmth to the room.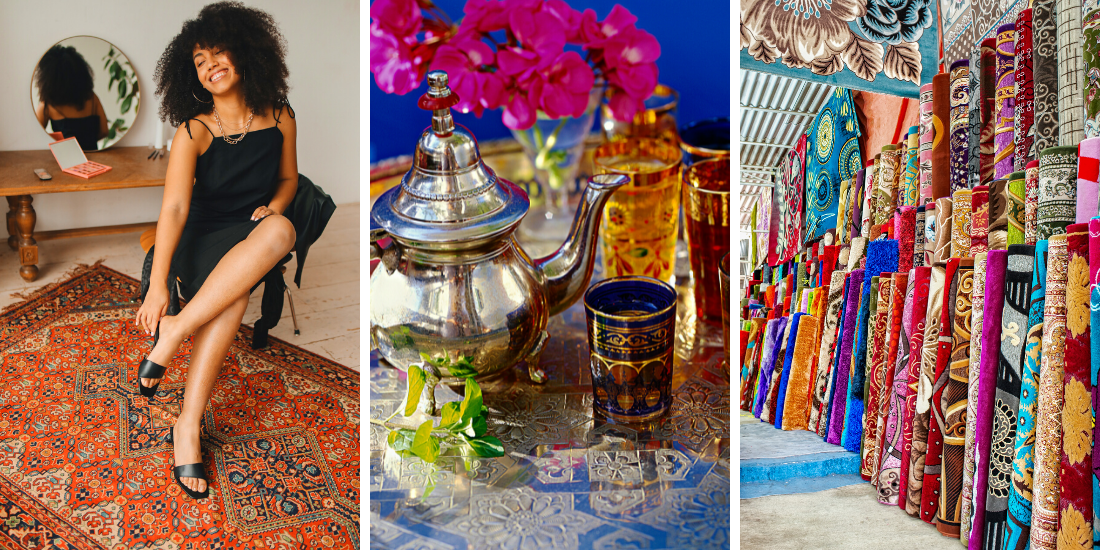 6: Moroccan Escape
Another pretty unique way to decorate your living room is to create a Moroccan escape at home. Feel as though you've been transported to Marrakesh as your senses are delighted with royal blue cushions and bold yellow accessories. The air should be filled with the sweet and inviting scent of amber incense, and your eyes should be instantly drawn to the floor. Moroccan and Persian rugs can completely transform your home, adding a luxurious and exotic touch. In fact, they're so beautiful and elegant that you'll be happy lounging on the floor rather than the sofa! Add an oversized arc lamp that really focuses your attention to the centre of the room. Make sure to finish with plenty of plants and, of course, a Moroccan silver tea set.
7: Cottage Core
Another beautiful way to style a living room is to make your home into a cute little cottage. This is a great idea for a small living room that already has an open fireplace. Position living room furniture towards the fireplace, and add a faux sheepskin rug. Floor lamps can be placed on either side of the fireplace to frame this beautiful part of the room and beckon you towards the fire to warm yourself. Add texture with fluffy blankets and consider light grey, cream and pastel colours. Stick to cotton, linen and flannel textures and patterns such as gingham, floral and ticking stripes. Living room furniture can be shabby chic, vintage and upcycled.

8: French Renaissance
For a classical and elegant living room idea, why not channel the late-15th-century French Renaissance. This aesthetic is enduring and can turn a simple living space into a classically-inspired work of art. Add decorative items that reflect ancient Rome and Greece. To achieve this unique style, invest in a marble coffee table, and paint the walls in soft pastel shades, with cool tints of white. Use Arabesque patterns for an elaborate fireplace upgrade or tiled floor. The room should be light, airy and clean to channel the Renaissance era, and where possible, add grand floor lamps to flood the room with light.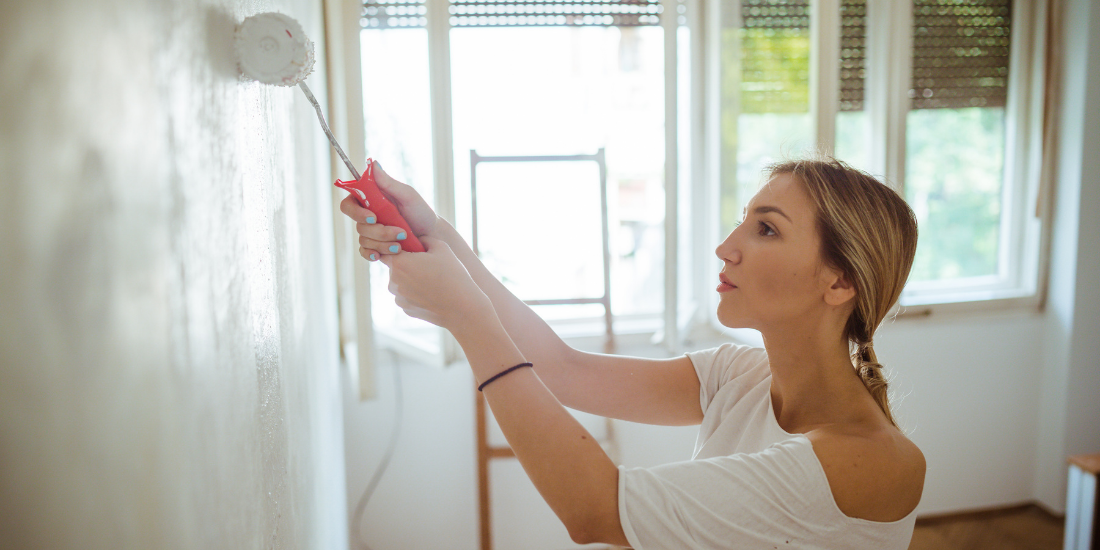 When you look at your living room, what's the first thing that pops into your head? Is it a space where friends and family come to hang out or watch TV? Or, is it somewhere that you'd like to make your own in order to relax and rest. With careful consideration of living room lighting and furniture placement and some creativity on your part, you can transform this space from predictable and dull to incredible and completely unique. Whether you fancy a sunken living room, a minimalist living space or perhaps a cosy yet vibrant place to chill out, there is so much you can do with colours, patterns, textures and lighting. Let your creativity run wild and upgrade your living room with unique interior design ideas. What are you waiting for!

Buildiro lists top quality products from approved vendors, so you don't have to worry about what you're buying. Start your search for the product you require here, and leave the rest to us. We've got you covered.
Proud of your new kitchen? Bathroom got a makeover? Send us an email about it at magazine@buildiro.com, and we'll write about it in our magazine!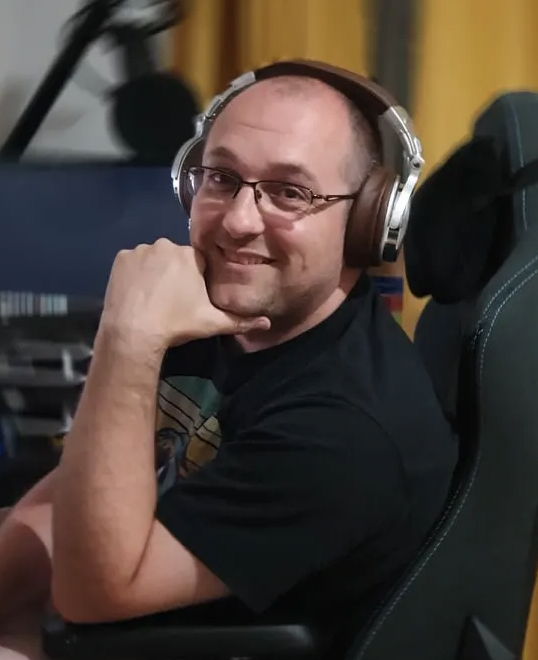 Matt is a professional copywriter and researcher over at https://sucklessatcontent.com/. When he can be prised away from his PC, his wife enjoys setting him DIY tasks around the house.